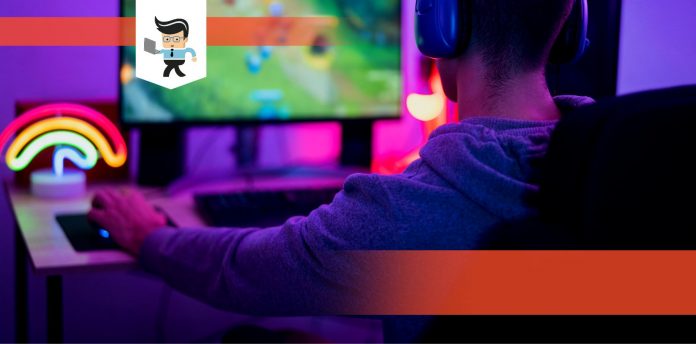 If you want a seating spectacle for your rig, a pewdiepie chair review helps you understand why the Clutch Chairz is an excellent choice.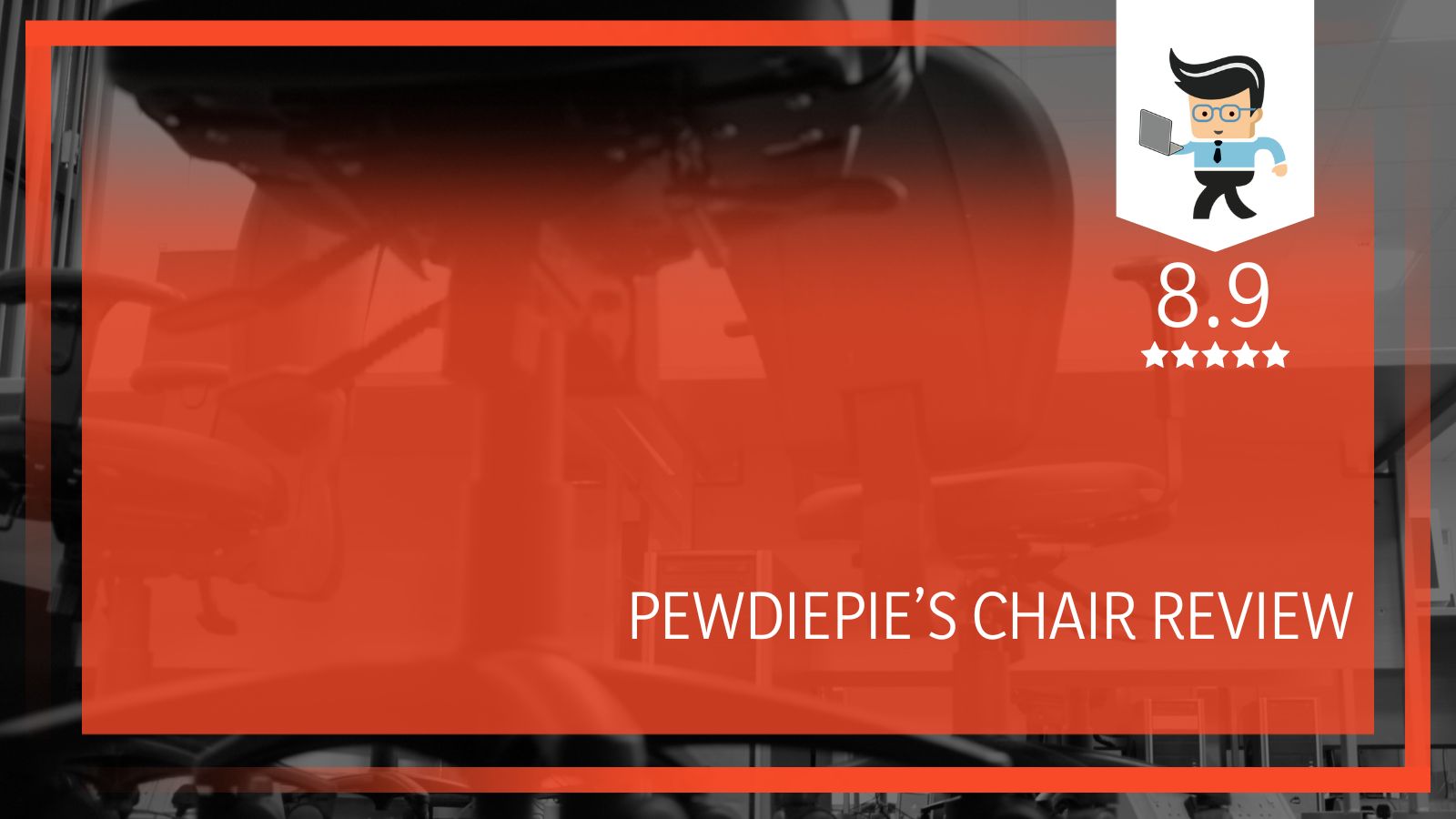 How do we know this? Our experts have put this chair to test and sum up their findings in this review. Read on!
Pewdiepie Chair Specs Table at a Glance
| | |
| --- | --- |
| | Specifications |
| Brand | CLUTCH CHAIRZ |
| Weight limit | 150kg/330lb |
| Material | Upholstery PU Leather |
| Frame | Forged aluminum |
| Backrest recline | 85 -135 degrees |
| Headrest | Yes |
| Armrest, back | Yes |
Pewdiepie's Chair In-Depth Review
ClutchChairz Throttle Series Key Criteria
PROS
A lumbar and back support
Comfortable seat
Robust materials and base structure
Height and tilt adjustment
CONS
Brittle plastic parts
The ClutchChairz Throttle Series PewDiePie chair edition is a high-quality chair. There are incredible levels of support and comfort all across the chair. Users also get to enjoy many customization options, including height, arms, and the back.
As such, you get to achieve the perfect setting for your body type. Also, this chair is fit for an extensive range of people.
The materials used to construct and design this chair are top-notch. Perhaps that's why Pewdiepie has a customized version to continue being the dominant personality he is. There are parts on the base and other parts of the frame that carry forged aluminum.
Moreover, the upholstery leather is one of the best in the business. That means sitting on the chair is comfortable since the material encourages ventilation. As a result, users can sit on it for an extended period without irritations.

Other top capabilities come with this chair, including adjustability for the arms and headrest. It's all built to give you a balanced functionality. An in-depth look at all the best features and specifications shows it's worth getting.
A chair with a strong base, firm covering, and fantastic elements to adjust is perfect for users that want the ideal performance booster.
Top Features and Specifications
The PewDiePie chair from CLUTCH CHAIRZ is an excellent product with input from the legend himself. As a pro gamer, he gave his ideas of what the chair should ideally look like.
He and the design team have done a fantastic job, evidenced by the Brofist logo at different spots on the chair. That's Pewdiepie's seal of approval.
– The Base
Aesthetic features are great and make a chair standout. However, that's not all there is to a chair. The wide range of ergonomic and functional components included in this chair is the heavy-duty base. It comes in 70cm in diameter.
As such, the base is stable and is resistant to tipping or slanting. The best part about the base is that it is made from forged aluminum. What users experience is an extreme level of strength and durability.
The base comes built to withstand weights up to two tons. From what we've seen, that's not just another spurious claim thanks to the various test it has undergone. To that end, the chair is strong, balanced, and durable. Also, the castors attached have a polyurethane coating.
The coating ensures that they glide smoothly across most surfaces and won't leave any marks on the floor. If you love to relax on your chair at the end of games, you'll love this feature. For instance, if you have a floor made of wood at home or some space, you can rage safely because you won't have to clean up later.
– Armrest
The armrest for the ClutchChairz PewDiePie edition comes built to provide the most comfortable arm positions possible. The fact is everyone loves their hands in different parts, mainly if you play games.
You'll want to have the liberty to choose what works best for you. This Pewdiepie chair gives you several flexible options because you can adjust the arms in four different directions.
The height of the arms is adjusted by moving the arms upwards or downwards. You can also move them forwards or backward and side to side. Users also have the option of rotating the arms for up to 10-degrees in either direction.
In line with that, you have full 20-degrees of possible motion via the armrests. Arm movement and rotation of chairs can alleviate the cause of RSI because arm and hand position can either relieve or make the symptoms worse.
In terms of space, the Pewdiepie edition has more than enough to help you rest your arms. Besides, it's not too thin so that the armrests don't dig into your hands. As such, you can rest your whole arms, including your elbows.
– Headrest
We all love a suitable headrest, mostly so that it's easier to focus on the game. The headrest size of the Pewdiepie edition is standard, and it clips through holes in the back of the chair with elastic straps. There are two pillows, and both of them are of great use.
They are made with good memory foam, although we feel it's not as supportive. But if you like having your neck "hugged" by this foam, it can deliver.
Improvements can still be made considering that the lumbar pillow goes flat as soon as you scoot back. You're then forced to think about what the purpose of the headrest support is in the first place.
We are of the view that the headrest does its bit to protect and support you. As such, we think it is average but effective in supporting your head.
– Height and Tilt Adjustments
Users can tilt the Pewdiepie gaming chair itself at any angle up to 12-degrees. This adjustment is due to the broad base, which allows increased stability with the center of gravity moving around.
That's great for the range of tilting, and when you get the position you want, you can put a lock on it. A comfortable angle to play games at is one of the top considerations of any gamer. As a gamer, you don't want to be in a position where the chair is all over the place.
While on the seat, you can also adjust the height of this chair. Sure, not everyone will fit into it, but it helps you increase the height to your specifications. The measurement you choose also depends on your height and the height of your TV, desk, or another platform.
Making adjustments is made all the more possible thanks to a class 4 gas lift. This gas lift and overall chair can hold weights reaching 330lbs.
Another positive about the adjustable height capability is that back problems are easier to avoid. The chair can be maneuvered to the right position not to experience undue strain on parts of your body. Vital areas like your back, neck, and shoulders are kept safe.
– Frame
This chair's frame is one of the most vital and essential features of this PewDiePie edition chair. To that end, users get a tubular steel frame that is both strong and durable. It is ergonomically designed to fit the shape of your body as you sit in the chair.
The support is efficient and effective without being overly rigid. There's nothing to suggest that this Clutch Chairz product lacks a quality steel frame.
The frame of this chair is also capable of reclining from 85-degrees up to 135-degrees. That's fantastic if you add the 12-degrees that the base allows. Cumulatively, this is 50 degrees of movement that the frame allows. That means whatever position you require the chair to take is attainable for maximum comfort.
For covering, the frame is hidden by a high-density, high-quality memory foam that wraps your body in comfort. The feeling has been described as similar to floating. If anything, this chair is nothing short of comfortable to sit on.
We have also mentioned a strong, durable, and breathable PU leather to add a softness level to this chair.
– General Build Quality and Comfort
The overall quality of this chair's main elements and the comfort they deliver makes it worth getting. The build is fantastic, but there are some plastic areas compared to the aluminum and metal frame. There are plastic covers used to hide the bolts on the backrest. We feel better grade plastic could've been used to cover the bolts.
The stitching of the chair is nicely don't. The fact is even around the curved parts and logo designs, the brand and Pewdiepie got it right.
As such, you have clean and tight lines without missing a beat of stitching. Since the frame is made of metal, there's no sign of the base getting defects, not with the powder-coated black color.
– Seat
A comfortable seat is a requirement. Here, the Pewdiepie chair does it, but because it is a relatively wide seat. Moreover, the seat has a more comprehensive height range than many other chairs, suitable for people of differing heights.
Everything on this seat is controlled from the bottom. You get items like the knob that's large enough to adjust the rocking tension. We also noted that the seat's padding is enormous, but it gets thinner when closer to the backrest. The padding here is particularly useful to much larger users.
If you're heavy, you notice that there is a bar right at the back of the seat. This bar sticks out, and you can probably feel it. That's a bit disappointing considering the cost of this chair from Clutch Chairs.
However, don't let the bar worry you. This chair is fantastic and a generally comfy chair to sit on. That's an essential requirement for gamers who want an edge over their opponents.
– Rocking Mechanism and Lumbar Support
There is a rocking mechanism on this Pewdiepie computer chair with tension adjustment and a solid rocking lock. Not bad if you want to take a mini-spin or tilt while gaming.
You can also put a stop to the rocking when you lock it in multiple titled positions. That will help your spine get comfortable and give you pain relief while sitting for an extended period.
– Lumbar Support
You have a substantial lumbar pillow on this chair, probably one of the Clutch Chairz brand's largest. That's great for a gaming chair, and the cushion has elastic straps that go around the back of the chair.
Any portable lumbar back support like the one here is specifically shaped between ends (up and down). When lumbar support is well-placed, the body's main parts that benefit include the ear, shoulders, and pelvis or hips. Such details are kept in perfect alignment. That way, the natural inward curve of the lower spine is maintained.
– Additional Support
The ClutchChairz PewDiePie Edition chair isn't finished there either in terms of additional support. There are two critical areas of the body in need of support when sitting – the lumbar region and the neck. In line with that, you get the already mentioned lumbar cushion and a good headrest.
In both, you can enjoy a high-density foam that is shaped perfectly to fit your lumbar region. Further, these components will help you enjoy and maintain the long-term use of the chair.
Without them, the pain will be a regular feature since you have to sit in the chair for long hours. You'll also have to fork out more money if the support here was inadequate.
Every part of this chair that has a foam uses the cold-cured variant. It's the best out there, thanks to a quality that won't breakdown over time.
As a result, worrying about a saggy cushion or external pillow is nonexistent. The continued support of your neck and the lumbar region is guaranteed for a very long time.
– Assembling The ClutchChairs PewDiePie
When assembling this model, you'll find that it's an easy, reasonably straightforward process. That applies to both new and seasoned gaming chair users.
There are small packages with bolts, and the Allen tools are found inside the box. You also receive a couple of extra bolts in case of an accident. That's a nice touch from the brand.
You'll find that the bolts for the tilting mechanism come pre-installed at the bottom of the chair. The additional bolts are a nice touch, even if users would appreciate the same for other areas. At least, you can count on the chair being easy to get going on.
– Cost
This ClutchChairz chair retails typically at a relatively high price, especially if you want the customized characteristics of the Pewdiepie edition. The fact is the price you pay does seem a tad high, but the chair offers a high degree of quality.
There's somewhat of a lifetime guarantee on the frame of the chair. You can compare how it works and the specifications to other chairs at the top of the range. What you get is a chair that offers a significantly superior product and performance.
In all, the best thing to note is that you're paying for guaranteed quality and value for several years yet. The materials used are superior to many other alternatives out there.
Frequently Asked Questions
1. Can gaming chairs improve my gameplay?
Quick answer, yes. However, it would help if you didn't get a gaming chair for the sole reason of improving your gameplay. If a chair has all the right features, it won't make you Pewdiepie, but it can do wonders for how you perform.
First, you get to be comfortable and relaxed. That means you'll have a better focus on the task at hand and your opponents. Secondly, it helps that you use a tried and trusted chair like the Clutch variant.
2. Which ages can use a gaming chair?
If a kid can understand the need for a gaming chair, it means they can use one. Besides, there are different kinds of chairs, including those build to accommodate all aches.
For example, some smaller adult gaming chairs can be used by some kids. However, always check the age-group of the chair before splashing your cash.
3. Do gaming chairs help with my posture?
They sure do! But they have to be used correctly. A gaming chair is designed to improve and maintain your posture in front of your computer or screen. In particular, ergonomic chairs provide additional support via external headrests, neck pads, and lumbar pillows.
The best materials also stop you from sinking into the chair with materials like cold-cured foams and the best upholstery that guarantee ventilation.

Conclusion
The Pewdiepie chair is a gaming option that will help boost your status as a gamer. The chair comes rigged with most of the best materials and tools to keep you comfortable. We wouldn't be surprised if you slept off on a recline thanks to comfy foams and cool materials.
However, we don't like the cheap plastic bolt covers, while the bar you can feel on the seat is unnecessary.
Although a button to move the armrests back and forth is lacking, the armrests and backrest are great features. Other than that, the chair is silent and comfy.
We'll recommend it to people who want a solid base to operate from. For the price, you get you can personalize it to suit your needs. It's all about what you want, just like Pewdiepie had one made for him.