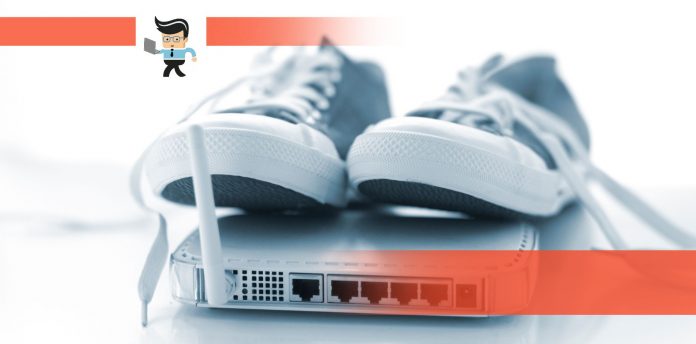 Our Netgear N150 wireless router review features a device that's great for smooth connections for your PC and other devices. It gives off a good budget performance in a short range on each of the band frequencies.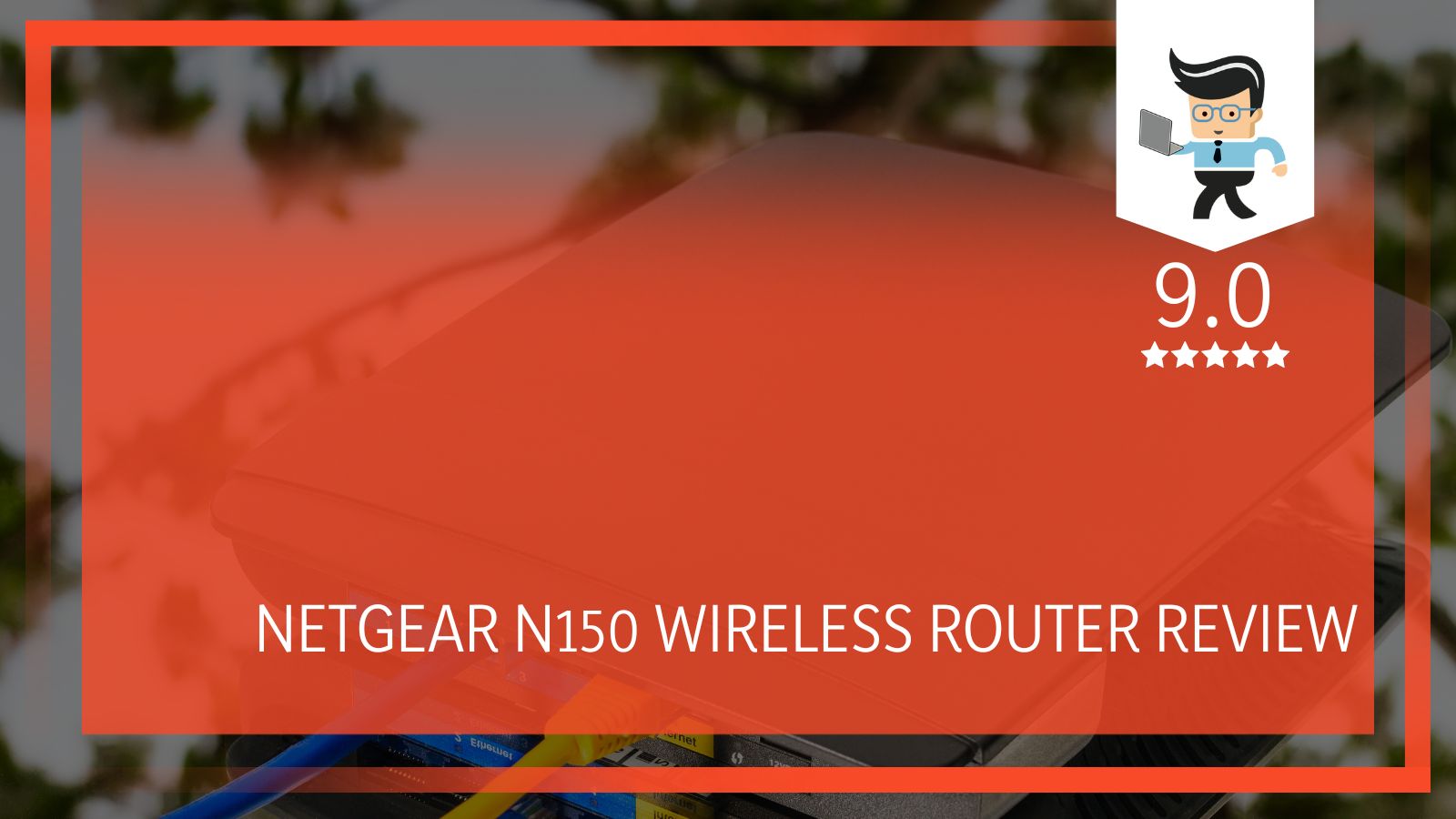 You'll find that its primary connections achieve faster results for small homes that appreciate a secure connection to surf and check emails.
We'll give you a breakdown of its features, capabilities, and drawbacks.
N150: A Glance at the Key Specifications
Product 
Key Specifications 
Netgear N150

Frequency: Dual-band
Connectivity: Wireless
Wireless standard: 802.11b/g
Ports: 5
Data rate transfer: 150 Mbps
Software: Netgear Genie
Antenna: 1
USB: 2.0
Netgear N150 Wireless Router: How Does This Model Perform?
Netgear has a range of 'N' routers that offer good features across the board. Some of them include the N300, N600, and N150.
The N150 is our primary concern here, and it comes with the best wireless tech to allow you to connect to your PC, tablet, and other devices. Also, the N150 is within the range of budget-friendly routers with good data transfer speeds and valuable features that you will love.
Whether you've been using another brand of a router or not, you'll find Netgear a breath of fresh air. That's because the N150 is simple yet effective and perfectly fits your small homes and spaces. That means you can get the best out of your activities without putting a strain on them.
There's more to learn about this router before making a choice, so let our review team walk you through its capabilities and main features.
Netgear N150 Wireless Router Key Criteria
PROS
Simple and easy to configure
Reasonable budget performance
Wired Ethernet ports
Good design and robust network security
CONS
Lacks more features
Short range of coverage
The N150 is a Netgear wireless router that gives users a simple and secure way of enjoying the internet. Whether that's for emails, web browsing, or social networking, you can connect multiple wireless devices to enjoy smooth internet connections.
As a result, many users feel it's not capable of handling higher stuff. However, it has just enough features to keep you connected.
– Design: Simple Frame and Build
This Netgear router is a pretty simple wireless router that has a black chassis at the top and LED indicators. These indicators appear on the side for power, LAN ports, internet, and WPS. It's designed with one antenna. As a result, there's no question about it having a small coverage area.
At the back, you get the four LAN ports and one USB port. You can use the USB port for hard drives. Also, there's a WPS button coupled with a detachable stand so that your N150 can stand in a vertical position.
– Data Rate and Speed: Fast on Some Connections
We like that it's an affordable router and capable of speeds reaching up to 150 Mbps. While it's often described as a dual-band router, the fact is that it operates a single band that uses the 2.4 GHz bandwidth and one antenna to provide an internet connection to your connected devices.
Like we mentioned above, this leads to a small coverage area. However, the 150 Mbps does enough for HD streaming, online games, and significant surfing without lags.
– Security: Safe and Designed for Your Protection
Security is a vital part of any router out there. You don't want a situation where your data is compromised or unauthorized users hook on to your network.
To that end, this router uses an integrated firewall that will help to protect your wireless network from hackers. There's also an encryption mechanism so that no unauthorized user can access your network or the Netgear N150 access point.
In addition to that, you get parental controls with which you can limit or block access to specific websites and set access times to certain devices. Such a feature will keep your kids stay safe when browsing the internet.
There's also a guest network feature that will allow you to create a separate Wi-Fi network for your guests without having to access your network or your data. Further, the WPA/WPA2/WPS protocols provide the highest level of security for your Wi-Fi connections.

– Ports and Antenna: Wired Connectivity
Part of the Netgear N150 specs includes only one antenna, which turns out to be non-removable and detachable. However, Netgear makes up for that by including four Ethernet LAN ports and a single WAN port. They provide genuine support to your wireless and wired networks. As a result, you can have fun enjoying online games and other internet-based applications.
– USB: Use a USB Stick or Transfer Files
There's a USB port here, even if it's of the 2.0 variety. It helps extend your network and share files such as photos, music, and files from your hard drive. Again, you can use the USB port with a compatible printer for printing documents straight from your hard drive.
– Range: Does Enough in Limited Spaces
The range of a router often depends on the number of antennas and their power. That means more antennas translate to a broader coverage area. The N150 has only one external antenna.
It won't cover a lot of ground with an extensive network and signal strength. Compared to the N300, the latter offers internal antennas which are more powerful and cover a larger area.
– Installation: Smooth and Easy
The Netgear N150 setup comes across as easy to configure and install. Of course, you'll need your PC or other wireless devices to install this router.
There's a Netgear app to help with that. You can use it to manage and monitor all the devices in your network. Also, the Push N Connect button allows you to add more devices to your network.
Since it uses only one frequency band, 2.4 GHz, setting this router up can give you uploading and downloading speeds of up to 90 Mbps of data transfer.
– Software: A Handy Tool for Management
All the best router brands have the software you can use to manage the device properly. The N150 from Netgear is no different.
To that extent, it comes with the Netgear Genie, which offers easy dashboard control to help you manage, monitor, and fix your home network. When you add that to the wireless technology and 802.11b/g wireless communication standard, it's a router that will serve you well.

– Overview
While the N150 isn't all about features and spectacular performances, it's an upgrade on many routers. This router is a wireless ADSL2+ modem router that is firmly aimed at the budget ADSL market.
It will be an excellent buy for users who want a budget option for their homes.
Frequently Asked Questions
1. Does the N150 Router Offer a Wide Range?
If you're going to spend a great deal of time surfing and doing other tasks over the Internet and in your home, the range won't be a problem. However, we must say that it works best over short distances, so the range is limited rather than wide. That's why it's a budget-friendly option for users.
2. Is the N150 Speed and Performance Enough?
For some applications and uses you put it to, the N150 router performs rather well. It does well covering a small area, and you get speeds of up 150 Mbps which is enough for HD streaming, online gaming, and simple surfing without lags.
What's more, it's capable of fast file transfers below 150 Mbps and 4K streaming which doesn't take up to 100 Mbps. That's a couple of applications that work without any problems.
More on performance, the N150 is a single band router that uses the 2.4 GHz bandwidth coupled with one antenna to provide an internet connection to your connected devices.
3. Is Netgear a Good Brand?
Yes. In its own right, Netgear is a powerhouse brand that has been creating excellent devices, including a lineup of routers. It's worth giving a chance, considering how long it has existed and the feature-packed routers in its stead. From the N150, we can observe that Netgear also makes budget options for different users.
Conclusion: Is the Netgear N150 Worth It?
The Netgear N150, like other N routers, is an affordable wireless router that uses a single bandwidth. When you get the N150 router, you'll find it well-suited for small to medium-sized homes that don't have a large coverage area. It comes with one visible antenna, which doesn't do much to offer broad coverage.
The speed at 150 Mbps is just enough to handle a couple of tasks, including some specific online games and other internet applications. It has a live parental control feature and other measures to keep you and other users safe.
Also, the Genie from Netgear helps you control and manage the router to good effect.
Who's the router perfect for?
First-time users and individuals who appreciate a budget-friendly option.