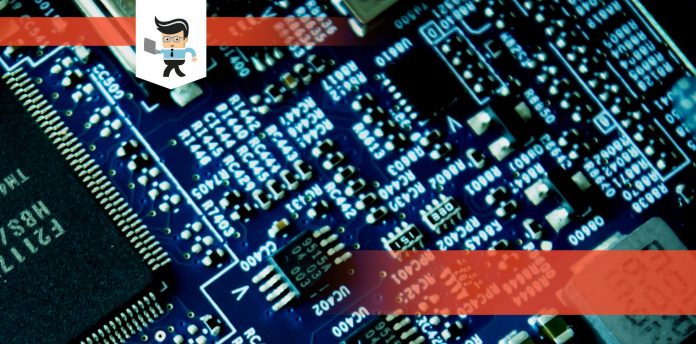 Deciding between Intel 9560 vs. 9260 wireless routers can be quite tricky, especially if you are not very familiar with the nitty-gritty of internet routers and their accessories.
Aside from the fact that both kits are from the same brand, they share some similarities and dissimilarities that often make it difficult for people to determine the right model for their home or office needs between the two kits.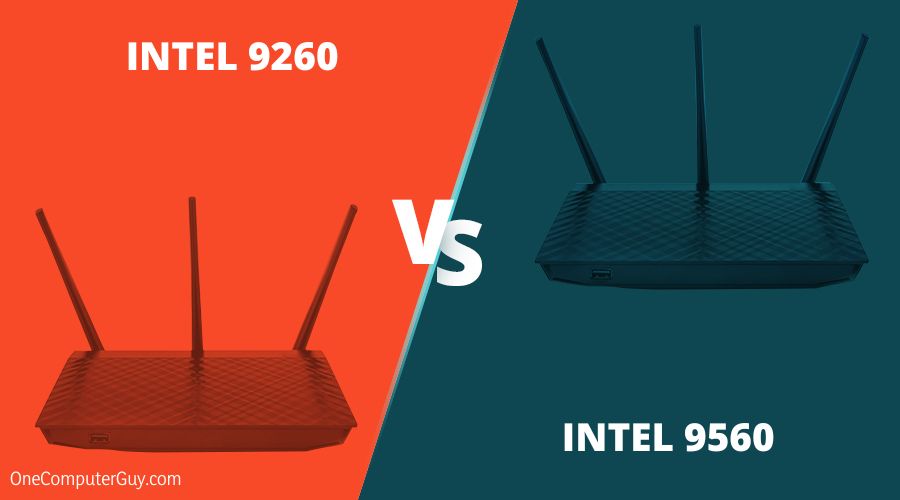 In this article, we shall pit these two wireless adapters against each other and briefly draw up their areas of strength, weaknesses, and how they will benefit your home.
Intel 9260 vs. 9560 Comparison Table at a Glance
| | | |
| --- | --- | --- |
| Model | Intel 9260 | Intel 9560 |
| Antenna | 2×2 | 2×2 |
| Max. WiFi Speed | 1.7Gbps | 1.73Gbps |
| WiFi Certification | 802.11ac | 802.11ac |
| Bluetooth Version | 5.1 | 5.1 |
Pros
• Supports several operating systems
• Faster downloads
• Excellent wireless innovations
• Increased user speeds
Cons
• Tiny connectors
The intel 9560 adapter is a companion RF model (CRF) that supports the integrated wireless 802.11ac solutions from Intel. As such, it comes equipped with Bluetooth® specification 5 and 2×2 802.11ac WiFi. That also includes some wave 2 features, such as 160MHz channels.
With such features, this router delivers a significant increase in user speeds even in dense deployments. You also get support for fast downloads and long battery life.
Any intel® wireless-ac 9560 reviews will tell you that it features great processors and exceptional wireless innovations. That means it can provide Gigabit wireless speed4 and dramatically improve your connected experience at home, work, or while you move around.

This product further supports some popular operating systems, including Windows 10 (64-bit ONLY), Linux (limited feature support), and Chrome.
However, it's worth noting that the module works well with an Intel SoC, supporting Connectivity Integration (CNVi). Overall, the Intel 9560 range offers a great reach and is fit for a wide area.
The intel 9560 features one of the best Bluetooth® technology and a 2×2 802.11ac WiFi to accommodate all your internet needs in your home or office space.
Pros
• Supports Bluetooth 5
• Long battery life
• High-speed connections
• Gigabit download speeds
Cons
• Limited operating systems
The Intel 9260 router is an excellent addition to your systems when you consider it can provide Gigabit download speed and dramatically improve your connected experience at home, work, or on the go. It features an Intel WiFi chipset that's up to the task too.
Further, it supports Bluetooth technology 5. The Intel 9260 WiFi card comes with a wave two feature that significantly increases user speeds and supports super-fast downloads. Also, an Intel wireless-ac 9260 review is not complete without mentioning the long battery life that sets it apart from other routers.

This router comes rigged to provide comfort, and its M.2 2230 modules enable system configuration and platform usage flexibility using a standard Key A or E socket used to attach the module. The Intel 9260 range is just as wide-reaching too.
In search of a router that will help boost your internet speed and keep you connected without going over the top? You can bank on intel 9260's WiFi card with a wave two feature for super-fast downloads and lag-free streaming at all times.
Intel 9260 vs. 9560 Head-to-Head Comparison
The main difference between Intel 9260 and 9560 is, Intel 9560 offers faster speed and comes equipped with a range of sophisticated features compared to Intel 9260.
Range
When it comes to range, the Intel 9560 vs. 9260 debate is settled. That is because they both have extensive ranges. What you want with routers is the capacity to cover a wide area, particularly if you're on the go or run an establishment that needs adequate coverage.
Battery Life
The battery life of both routers is nothing short of satisfactory. That way, users get to work or have connections lasting for a while yet. No one wants an accessory that's difficult to get something out of. To that end, these routers have a lot of hours in them to last long periods.
User Speeds
Through all the dense deployments, both routers will take on a lot. They offer speeds fast enough to get you over the line, especially with downloads. The Intel 9560 speed and that of its counterpart are huge positives.
Connectivity
They both have Bluetooth enabled to add further connectivity options users can take advantage of.
Buying Guide for a WiFi Router
A wireless router is all you need for a strong, reliable, fast, and secured internet connection to enable you to enjoy your internet usage. However, WiFi routers differ from each other, and just picking one from your local store does not necessarily mean you have gotten the right device for your smart devices.
So, what exactly should you do before you spending on a wireless internet router?
The first thing to do before you buy a WiFi router is to figure out which model works best for your home or office space. Before you do this, you need to consider the number of bands you want your router to support and determine its compatibility with mesh networking.
Here is a quick rundown of the most popular types of routers and their most prominent feature.
• Single-Band Routers: Quite slow but very affordable
• Dual-Band WiFi routers: most suitable for a largely crowded area
• Tri-Band WiFi routers offer real-time coverage with its double 5Ghz band
What You Need to Know Before Buying a WiFi Router
Get a router that supports high bandwidth activities if you are a heavy internet user. The latest WiFi standard is 802.11ax, also known as "AX WiFi" or WiFi 6. This standard is fast, efficient and helps to reduce congestion in heavy bandwidth during usage.
If you experience a lag, consider upgrading to a router that is optimized for faster streaming or gaming service. This is mostly determined by your internet provider. Hence, you need to use the best service plan for your internet to get the best speed.
Ensure that you get a router that adequately fits your family size and accommodates multiple usages. Also, consider upgrading if you have an old router. This is to give you an up-to-date technology.
FAQ
What are the primary applications of Intel 9260 and 9560?
Both the Intel 9260 and 9560 are wireless network adapters, commonly used in laptops and desktops to provide Wi-Fi and Bluetooth connectivity.
How do these adapters affect battery life in portable devices?
While both adapters are designed to be energy-efficient, the specific impact on battery life can vary depending on usage, system configuration, and other factors. However, Intel strives to optimize power consumption in both models to ensure prolonged battery life for devices.
Do Intel 9260 and 9560 support the latest Wi-Fi security protocols?
Yes, both Intel 9260 and 9560 support the latest Wi-Fi security protocols, ensuring secure and encrypted wireless communications for users.
Are drivers for these adapters readily available?
Yes, Intel provides official drivers for both the 9260 and 9560 adapters. Users can download the latest drivers directly from Intel's website or rely on system updates from their device manufacturers.
Conclusion
So far, we have highlighted some of the most important features and differences between the two Intel routers. Notably, you can bank on both devices to make your PC come alive with top-speed connection and data transmission.
However, the Intel 9560 has a slight advantage over its counterpart when it comes to connection and premium tools, as it offers faster speed and comes equipped with a lot of sophisticated features that will appeal to enterprise clients.