How to unforget a bluetooth device might be something you need to know if you had initially forgotten a specific connection to solve problems in the link. Reasons to forget a Bluetooth device could include issues in the relationship between the two devices, or you could not want to keep a link to that particular gadget and, thus, forget it.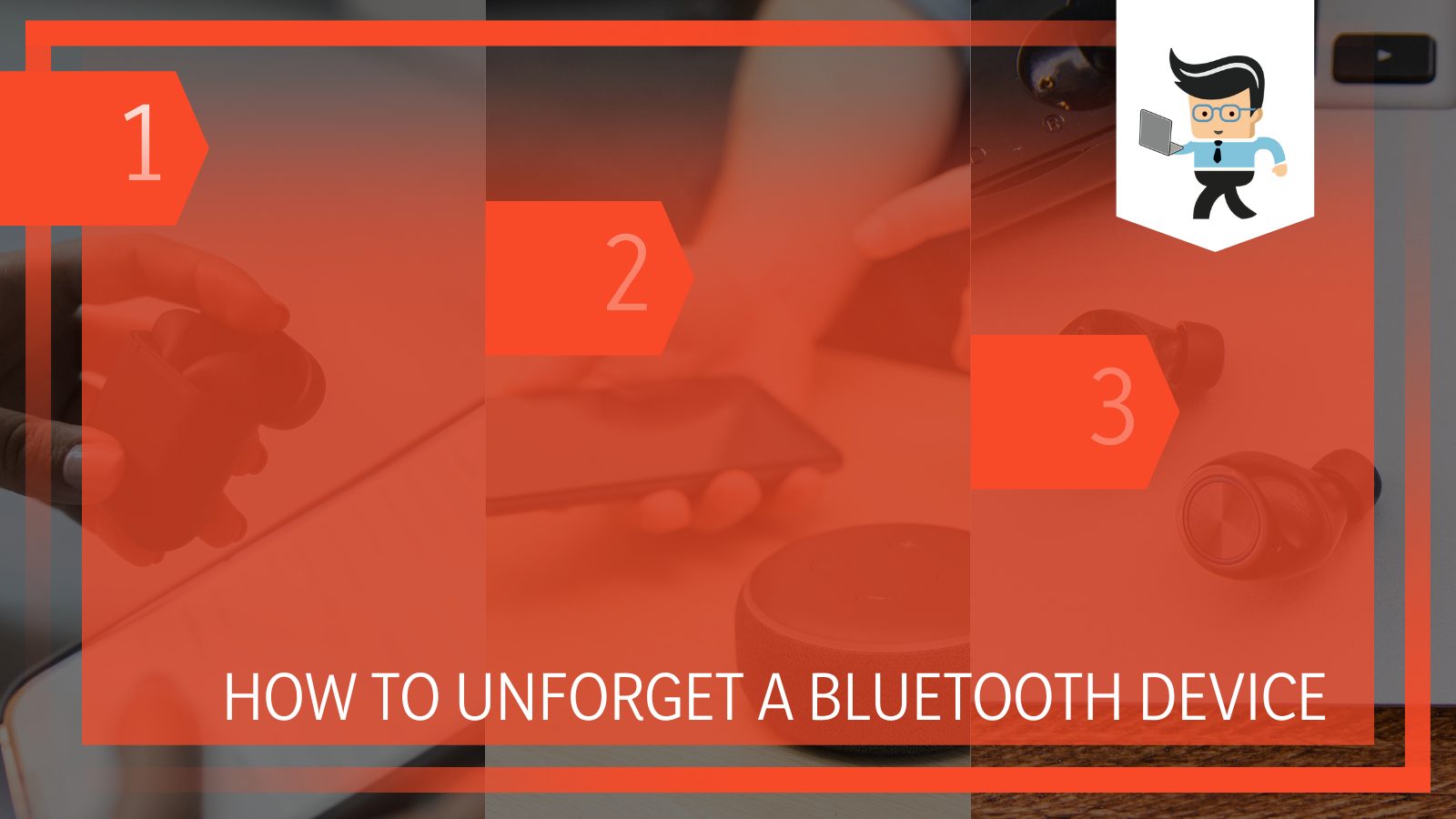 Another possibility could also be that you selected Forget by accident, so you can now not maintain a connection. Depending on the type of device in use, no matter the reason, we will discuss all the ways you can put the Bluetooth device into your list of known Bluetooth devices in the article below!
How Can I Unforget a Bluetooth Device?
You can
unforget a Bluetooth device
by first accessing and then duly resetting the Bluetooth network's settings of the host device. Once done, you can attempt to re-establish a link by reconnecting to the relevant Bluetooth device.
Keep in mind that the methods will differ slightly depending on whether you are a user of iOS or Android. Not to worry, however, since we have clearly explained the steps for each device in the following sections.
– Resetting the Network's Settings
You must remember that once you forget any device from your Android, the stated device will not appear in the Bluetooth device list. Therefore, you will have to reset the network's settings to go back to what you have done to the device's status.
To get this done correctly, you first must find the Settings tab on your phone or tablet's interface. Once you have opened said tab, you have to scroll through it until you see an option that reads "Reset Options."
As soon as you click on this option, you will see several secondary choices beneath. From here, you have to browse and find the "Reset Wi-Fi, Mobile, and Bluetooth" tab that will be included in the list below.
Once you have clicked it, you next must confirm the changes you are requesting from the system, and your device's settings shall be set accordingly in no time.
– Confirming Your Requests for Change
After finding the appropriate resetting options and confirming that this is your preference, you will get a prompt from the device. This screen will request the proper password to be put in so the system can begin the reset procedure.
The process of resetting is generally quite instant, and you will hardly have to wait before you receive a notification informing you of the successful implementation of the desired changes.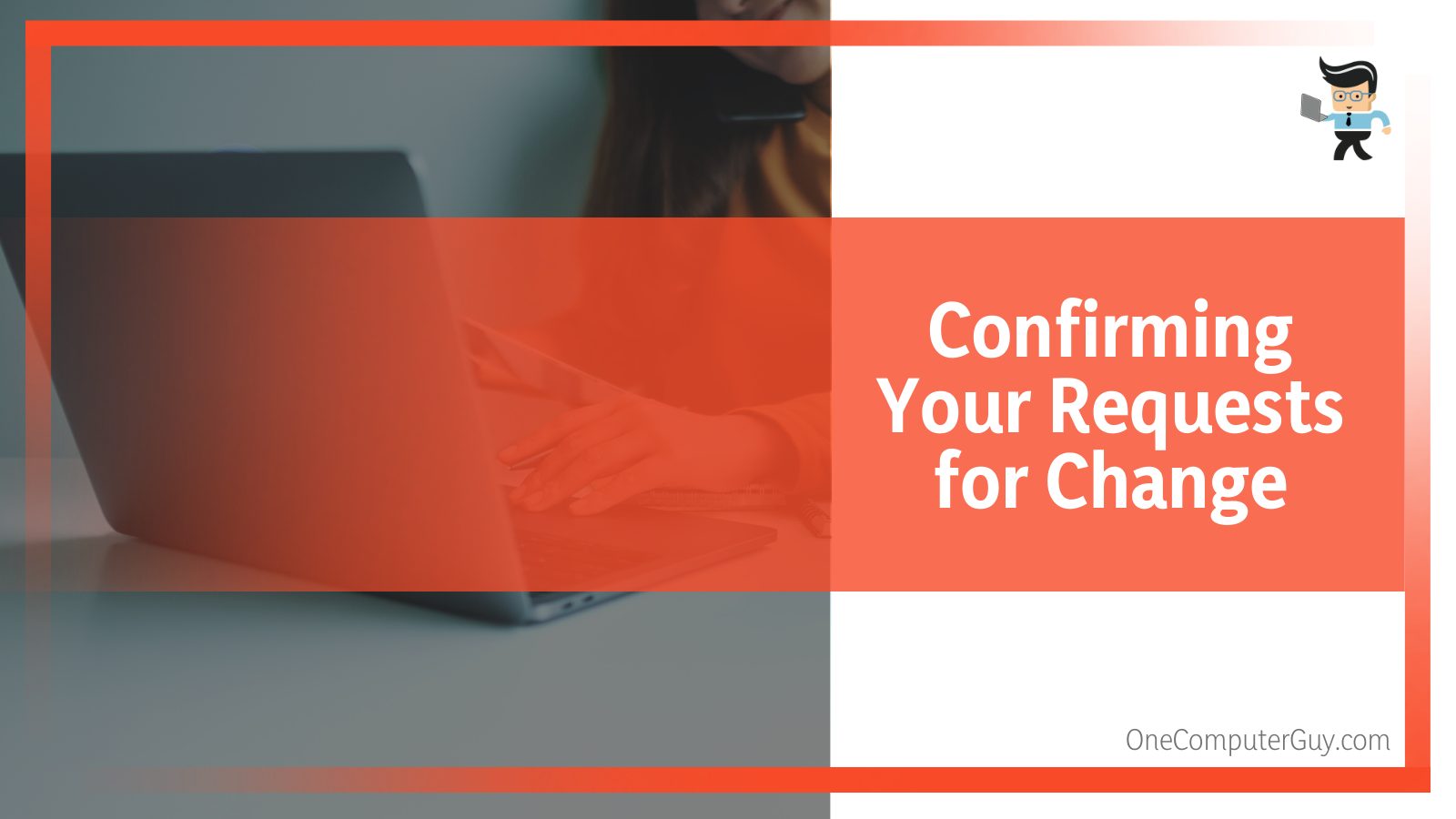 Once the resetting is all done, keep in mind that this will not bring back any devices you forgot. However, it will enable you to connect to said devices with a fresh start. Therefore, you can now go to your phone's Bluetooth function and scan for the list of available devices.
Ensure the Bluetooth of the relevant gadget is on for it to appear in the menu, and then connect to it.
How Can I Unforget a Bluetooth Device on My Android?
You can unforget a Bluetooth device on your Android phone or tablet by resetting the network's settings from System. Once the network has been reset and you have confirmed the changes, you will have a fresh start to connect the devices again.
How Can I Unforget a Bluetooth Device on My iPhone?
You can unforget a Bluetooth device on your iPhone by going to the device settings and then proceeding to reset the network's settings. The blank interface of the phone will indicate a successful reset. You can then connect to the relevant Bluetooth device afresh.
– Resetting the Bluetooth Network Settings
Similar to an Android, your iPhone does not have a button that can enable you to unforget a machine it has previously forgotten. Therefore, the general method of allowing your phone to unforget said gadget requires resetting the network's settings.
The process is relatively straightforward, and it will enable the undoing of any settings you have set in recent days and the backup of any data on the phone.
You can start the reset process by going to the Settings tab on your iPhone and then to the General option. Once there, you can view a menu, including the Reset tab.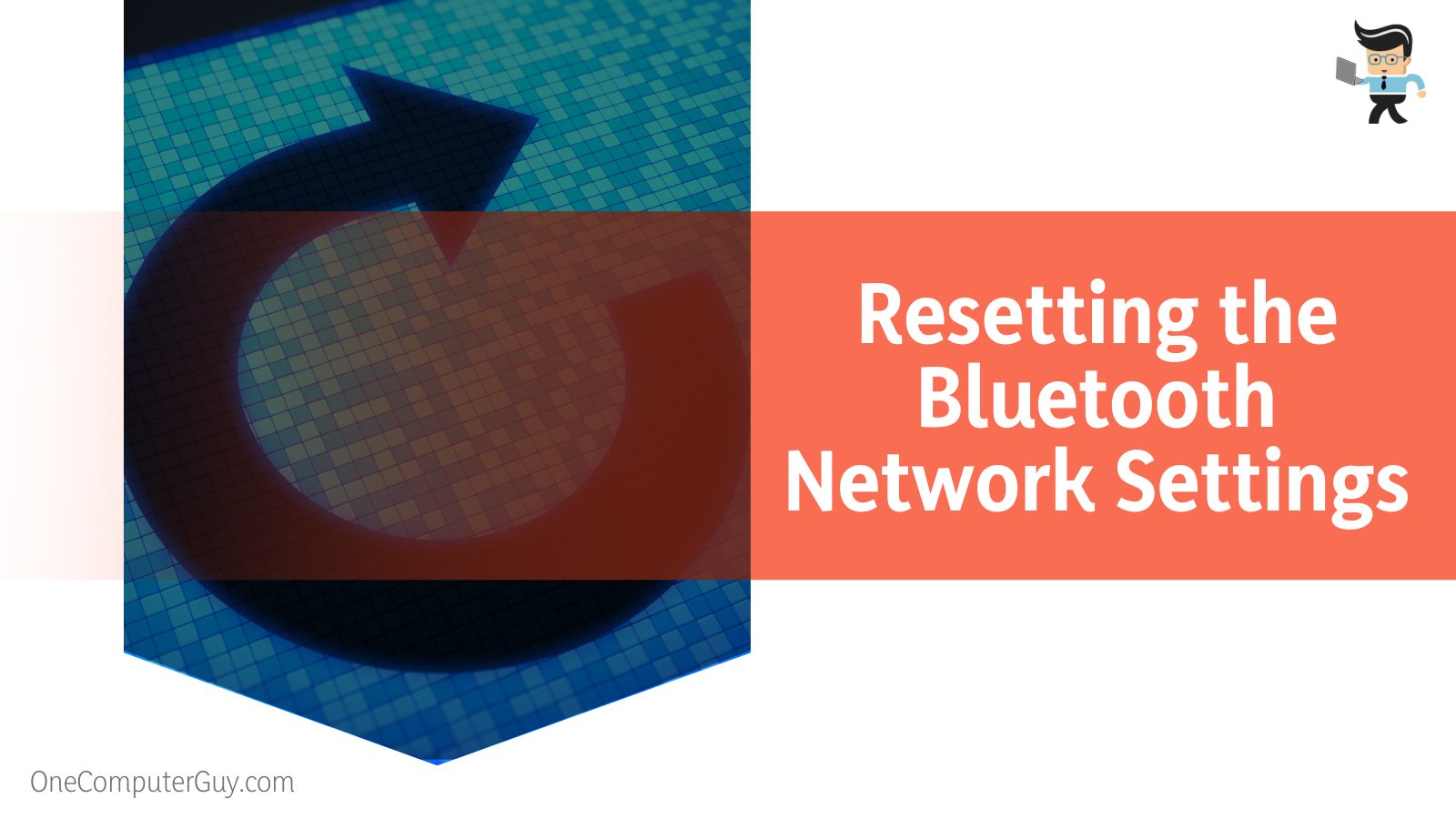 In this section, you will find several options to reset different settings on the device, and you will choose the option of resetting the network's settings.
After selecting this option, the interface will display a prompt requiring confirmation of the step you will take. You need to reset the relevant settings, so you will select Confirm to allow the procedure to start.
This process may take up to a few seconds at most, but it will be able to refresh your phone from the inside out, bringing back the default network settings to enable you to connect back to Bluetooth flawlessly.
– Creating a Connection After the Reset
Once you have confirmed your intent to reset the relevant settings, the Apple logo will appear on your phone screen, after which the screen will become completely blank.
Wait for a few seconds, and the logo shall arise again, after which the interface shall also display the standard screen. The indication of a successful reset on the iPhone would be when you can see your home menu again.
Since resetting the system is supposed to bring back all the forgotten data, you can expect the device you failed to show up again. This can be checked through the phone settings, which you can access by pressing the Home button.
From the settings, go to the Bluetooth option, where you can see a list of the devices that have been previously connected to your phone. This should include the forgotten one, as well.
If the device does not appear in the mentioned menu for any reason, you always have the option of reconnecting it by scanning for available devices nearby.
Since the reset has wiped the phone's memory from ever being connected to the device, you should be able to connect to it quickly now without worrying about any faults that may have come during the previous connection.
How Can I Unforget a Bluetooth Device in Other Ways?
You can also unforget a Bluetooth device by turning the pairing mode off on the relevant gadget and then turning it back on. If you have an iPhone, consider rebooting both your phone and Bluetooth connection. Android users may also view completely resetting if there are persisting issues.
– Turning off the Pairing Mode and Then On
A technique that works when others fail is simply turning the pairing mode off on the relevant Bluetooth device, waiting for some time, and then turning the way back on.
This is because connection issues usually arise from a minor bug somewhere in the software. Following the mentioned technique will allow you to connect to the forgotten devices without more problems.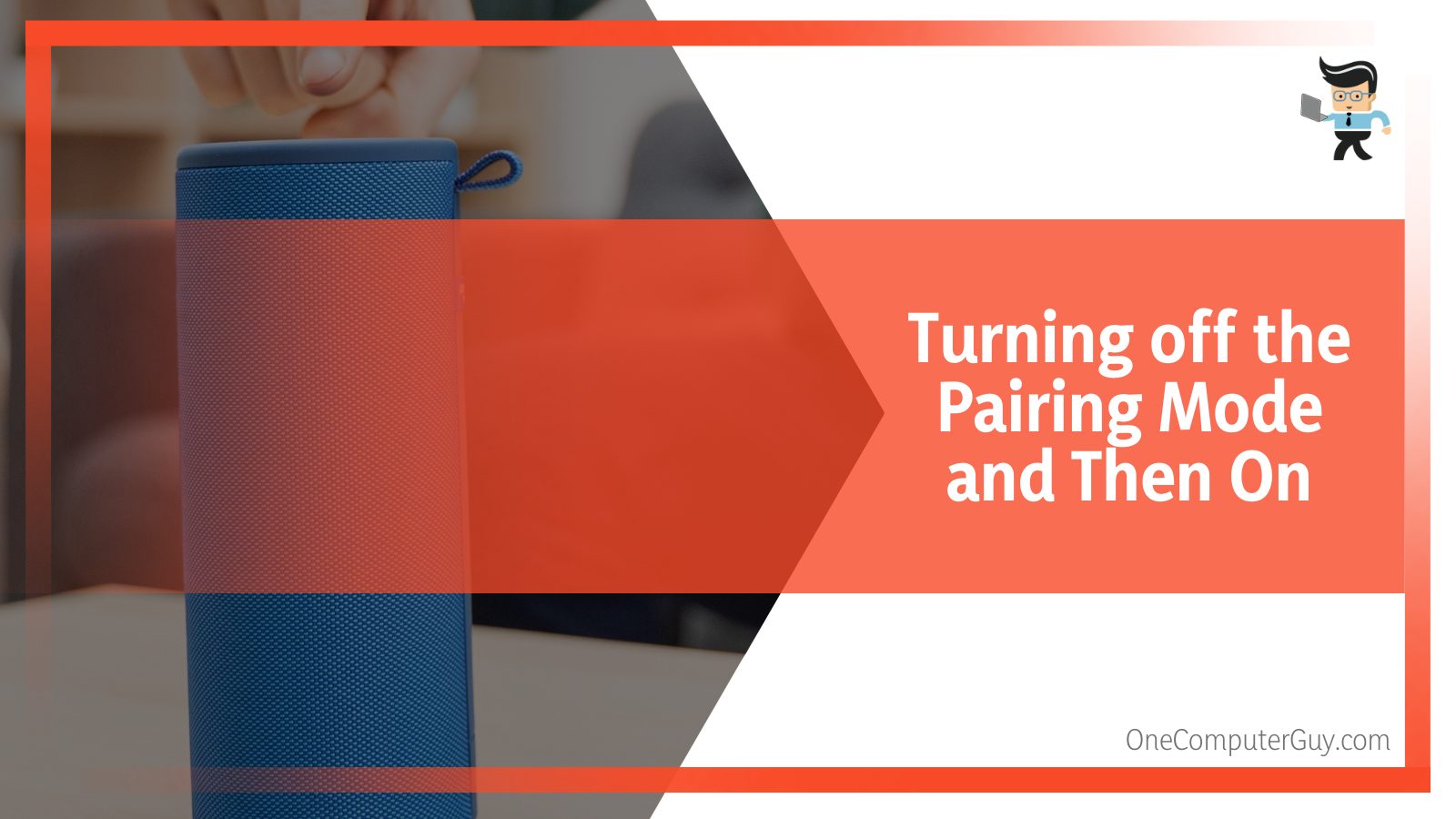 Generally, Bluetooth gadgets contain a button or switch responsible for maintaining connections with another device. Therefore, if your device is a pair of earbuds, headphones, controller, or mouse, you must first locate the Bluetooth button (or switch). Once found, press it to toggle the mode off.
It would be a good idea to wait for about one minute before you turn Bluetooth on. Doing so will hopefully erase any budding issues in your Bluetooth connection.
– Restarting Your Android Device and Bluetooth
If you are using an Android, you should press the power button of your Android for a few seconds, enabling you to restart the device. Once you have powered off and switched your phone on again, you will have to enter the password to move on.
After the phone has been unlocked and you can see the Home screen again, you have to go to the Bluetooth settings, where you can reconnect the Bluetooth devices.
If the method above doesn't work for immediate connection, and you find yourself facing the same problem, try turning your Bluetooth connection off, then on again. To do so, you have to see the Settings tab.
Once you enter the Settings tab, you will have to find a label that reads "Bluetooth." Now you have to click on it, and there you will see an On/Off button, which you have to toggle off and then back on.
After doing so, you can check whether your device is being connected. It should be connected flawlessly now, and you will be good to go!
– Restarting Your iPhone and Bluetooth
If you are an iPhone user and have tried resetting your network settings, but your device is still not getting connected, you should switch off your device and then switch it on again. This restarting technique is a straightforward troubleshooting method that usually fixes minor issues within the system that prevent a flawless connection.
To restart your iPhone and its Bluetooth, you have to hold down the power button for at least ten seconds before it successfully shuts down. Now you have to wait for at least a minute or so, and then you will have to press it down again to switch your device on.
Once it turns back on and the Home screen is visible, you can reconnect your device to check if the problem is still bothering you.
– Factory Resetting Your Android Device
Another method for Android users to bring back a forgotten Bluetooth device is by trying a complete reset. Keep in mind that this method can cause all information and personal data to be lost from the device and if you want to avoid accidents, consider creating a backup beforehand.
Moreover, this technique should only be applied in the case of a simple network settings reset and a phone reboot not giving any results.
To reset your Android tablet or phone, the first thing you have to do is open the Settings tab. Once you have entered the Settings tab, you will see multiple options: "System." You will have to click it, and then you will be able to view an option that reads "Backup and Restore," which will enable a secure backup for your information.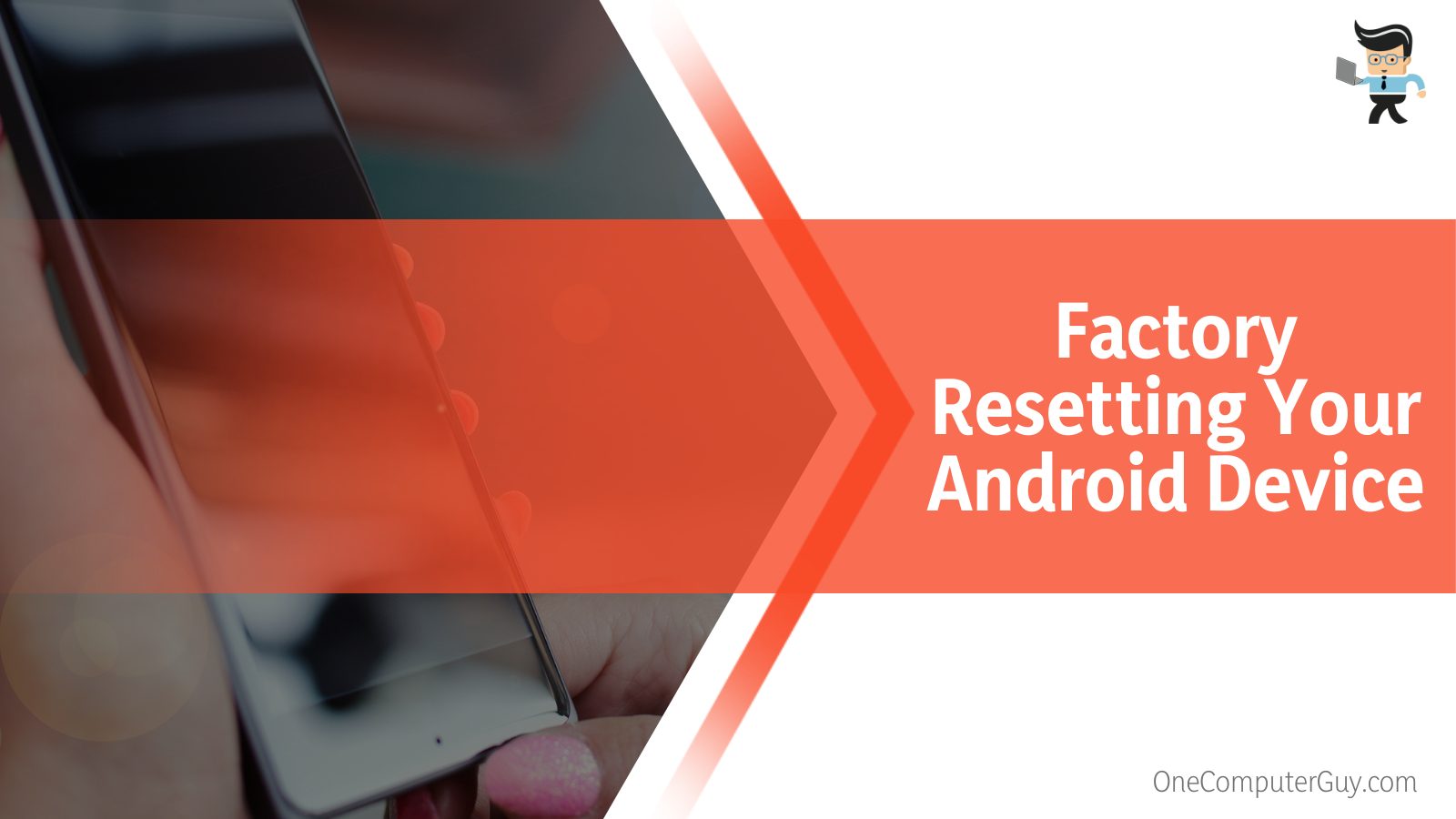 Now, as soon as you have transferred your data, you can start the reset process. To reset, you have to start up by opening the Settings tab.
Once you do this, you access the header called "System." Inside this tab, there will be another option you will select named "Reset Option" and then "Factory Data Reset."
Confirm that you want to factory reset the phone by entering your password. Wait until the process is done, and then you will have to put everything back into the device. You will also be able to maintain a successful Bluetooth connection with the preferred gadget.
Conclusion
With the increasing busyness in today's age, it wouldn't be surprising if you forgot a particular Bluetooth device by accident. However, there are times you might have done this on purpose as well and now are looking for ways to get it back in your device's system, which we cleared in the article above:
You can unforget a Bluetooth device in your iPhone by performing a simple network reset.
You may unforget a Bluetooth device in your Android tablet or phone by resetting the network settings.
If the above method doesn't work, you can try turning the pairing off and back on the relevant Bluetooth device.
Android users can consider resorting to factory settings t if none of the mentioned methods work.
IPhone and Android users can attempt to reboot their devices and the Bluetooth connection to unforget a device.
Reading through all the points above, it is not very hard to unforget any Bluetooth device after all. If you have forgotten your device, either deliberately or accidentally, you can confidently follow the techniques above to get it back in the system without any further problems!