How to stream hulu on discord with your friends is a good trick to know in this age as Hulu and Discord both gain rapid prominence, respectively, as a streaming service and a chatting platform.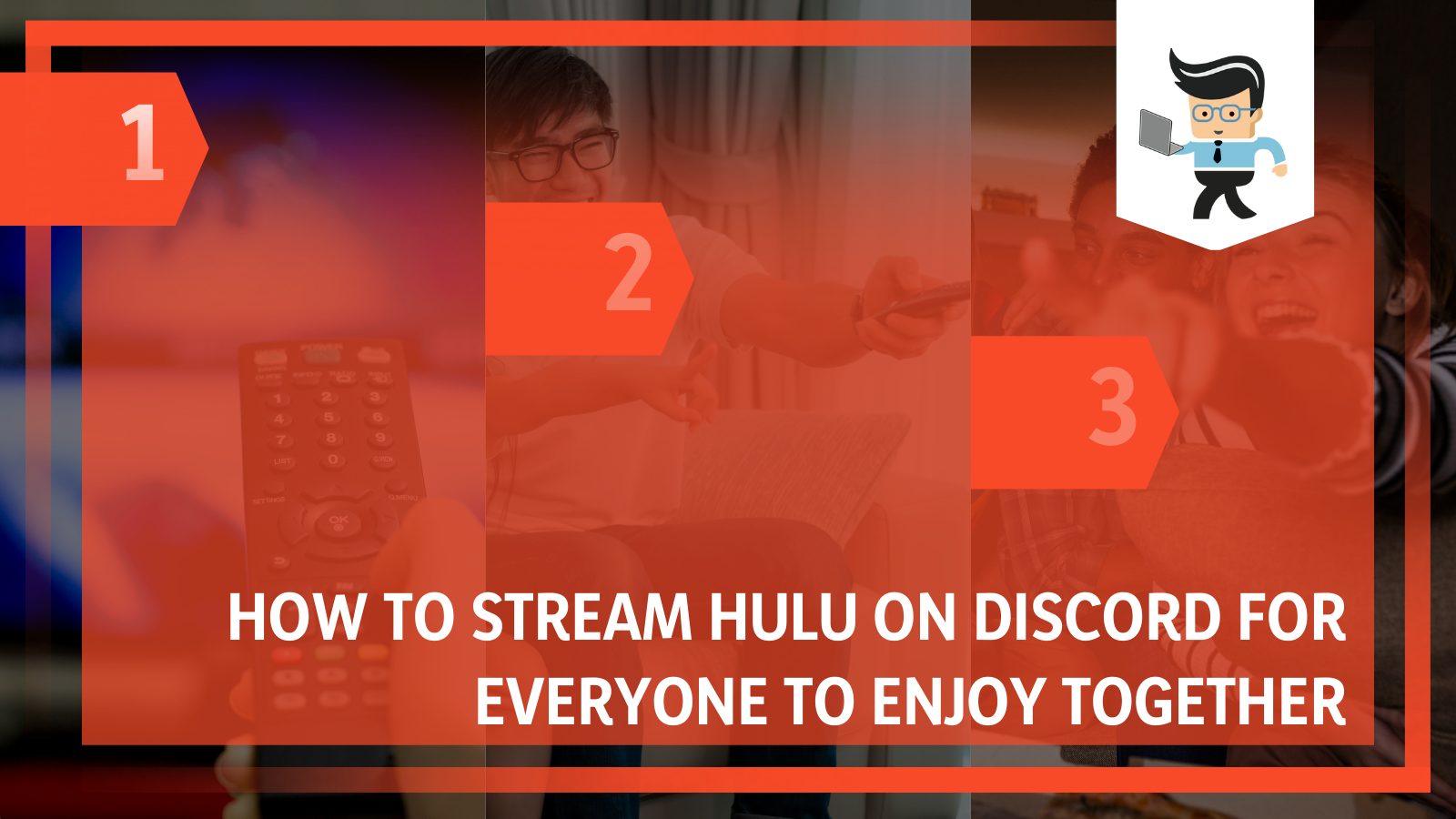 With popularity among people of all ages as a place to have virtual gatherings and streaming various services, including Netflix, Discord is slowly becoming an all-in-one place for virtual socialization.
There may be issues that could hinder you from screen sharing Hulu videos on your Discord video chat, such as black screens or poor network connection. However, there are still techniques that can allow you to enjoy a seamless experience of Hulu on Discord, and these techniques and methods to overcome linking issues are what we will be looking at in the sections below!
How Can I Stream Hulu on Discord?
You can stream Hulu on Discord successfully by downloading the
Discord app
lication onto your computer and then disabling hardware acceleration on your browser to prevent a black screen. After this, you have set up Discord and its settings relevantly and start s
treaming Hulu
without a hitch.
1. Downloading the Discord App on Your Computer
Whether a Mac user or a PC user, you can quickly get the web version of Discord. However, the web app will not allow you to screen share Hulu, so you have to download the desktop version onto your computer. The desktop app is also available for both Windows and Mac.
You can download the desktop application by navigating Discord's official website and finding the appropriate setup suited to the relevant operating system. Once it has been downloaded onto your computer, you will have to install it, and then you can either sign up or sign in to Discord, depending on your account status.
You can put in your email address and password if you have to sign up. Verify your identity by putting in the code that you will receive an email, and you are all set to go. Suppose you are already signed in on the mobile application.
You can use the available QR code to access the platform on your computer or use the existing relevant credentials to log in successfully.
2. Disabling the Hardware Acceleration on the Mozilla Firefox Browser
Widespread issues users face are the black screen that appears when sharing Hulu on Discord. This black display shows up on the receiving side whenever one tries to screen share Hulu content on Discord, and it is all you can see as the receiver, making it a rather unpleasant issue when you are just trying to have a fun time with friends.
If you are a user of the Firefox browser, you can do this by first opening Mozilla Firefox. In the right-hand corner of the browser screen, you will have to locate and select the little menu icon, indicated by three horizontal lines on top of each other, resembling a hamburger shape. From this menu, you will now have to click 'Options.'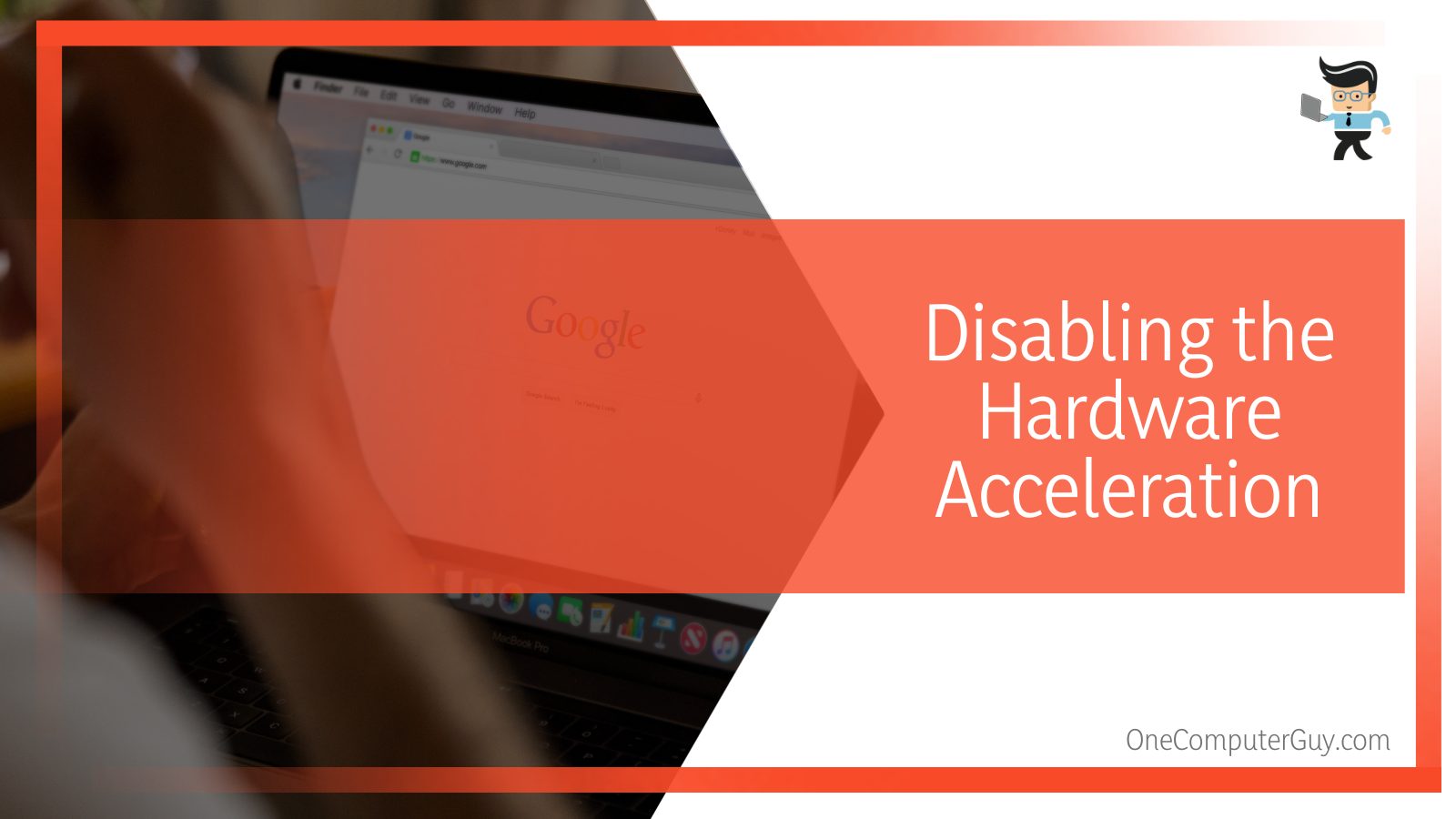 Once in Options, you will have to browse the section labeled 'General' until you find the 'Performance' tab. In this area, you will see a particular checkbox with the heading 'Use suggested performance settings,' If it is checked, you will have to uncheck it.
Once unchecked, another checkbox will appear on the screen to deactivate hardware acceleration. There will be an option called 'Use hardware acceleration when available,' which you have to uncheck to deactivate the feature successfully.
3. Disabling Hardware Acceleration on Your Microsoft Edge Browser
If you happen to be a Microsoft user, you will first have to open your web browser to turn off hardware acceleration. From there, you will have to navigate to Settings, which you can achieve by accessing the browser menu, indicated by three little dots on the upper right-hand side of the interface.
From the page that will come up, navigate to the System tab, and from the system settings on the screen, toggle off the option that reads 'Use hardware acceleration when available.' Once this is done, close the browser and start it up again. Doing this will enable you to stream Hulu on your Discord without the problem of a black screen again.
4. Disabling Hardware Acceleration on Your Google Chrome Browser
You have to open your Chrome browser to disable hardware acceleration as a Chrome user. Now you will see three vertical black dots on the upper right side of the page. Once you click on them, a menu will open, and there will be an option of "Settings" that you will have to select.
In the left column, you will see the "System" tab. After clicking this, you will have to look for the "Advanced" option and select it. Once you have done so, a button will be labeled "Use hardware acceleration when available'. It will be toggled on, and you will have to turn it off. Once you have successfully deactivated it, you can restart your web browser.
5. Setting up the Discord Desktop Application for Streaming Hulu
The first step to getting Hulu to Discord is downloading the desktop app on your computer and ensuring that you have taken the proper steps to deactivate hardware acceleration. The next thing you have to concern yourself with is setting up the app for the streaming that is about to commence.
On your web browser, you will have to launch Hulu. Select the movie or TV show that you would like to play, and once it starts playing, pause the screen and then launch Discord on your computer.
Once in the application, you must go to the little gear icon in the corner on the bottom of the interface, right next to your username, to display the app settings page. You will see a panel on the left-hand side with the option 'Activity Status.' Select this, and right next to the 'Not seeing your game?' button, there will be another button labeled 'Add it!' which you will have to click.
Once you click the mentioned option, a menu will appear. This will contain a list of all the programs running as background processes on your computer. As soon as you locate your browser in the options, please select it and then proceed to add it to the list of games through this manual method.
Going back to Discord, navigate to the server where you want to watch the Hulu movie or show to start watching.
6. Streaming Hulu After Modifying Discord's Settings
Once in the server, select the Stream icon visible at the top of your username. You can also participate in an audio channel, and from there, you can use the Share Screen option. Once you can share your screen, you can choose to display the web browser on which you are currently playing Hulu media.
Keep in mind you will only be able to stream Hulu in 1080p at 60fps if you have a membership of Discord Nitro. If that is not the case, you can stream movies at no more than 720p at 30fps. What you will do next is choose the voice channel via which you prefer to host the movie or TV show, and you will also have to set the resolution accordingly.
Once you have selected the relevant channel to stream in, you will have to select 'Go Live' to start streaming the show or movie of your choice. After this is done, other members of Discord's server can quickly join you for the streaming by selecting the 'Live' button available in the channel.
As soon as your party ends, clicking on the 'End Call' button will bring the streaming to an effective end for all members of the voice channel who were watching Hulu with you.
How Can I Watch Hulu via the Android TV or Fire TV Stick on Discord?
You can watch Hulu on Discord via an Android TV or Fire TV stick using an HDMI cable. Since HDMI cables are usually short enough to do two things simultaneously, using the Miracast/Chromecast function on your Smart TV is a more popular alternative.
– Using an HDMI Cable
Once you have successfully linked your Hulu TV show or movie to your Discord server, all you need to do is connect it to the TV, allowing you to voice chat on your computer and watch the media on the TV simultaneously.
Using an HDMI cable is a general method of connecting computers to TVs. However, if you have a specially long line or are positioned relatively close to the TV, this method might not be suitable for you.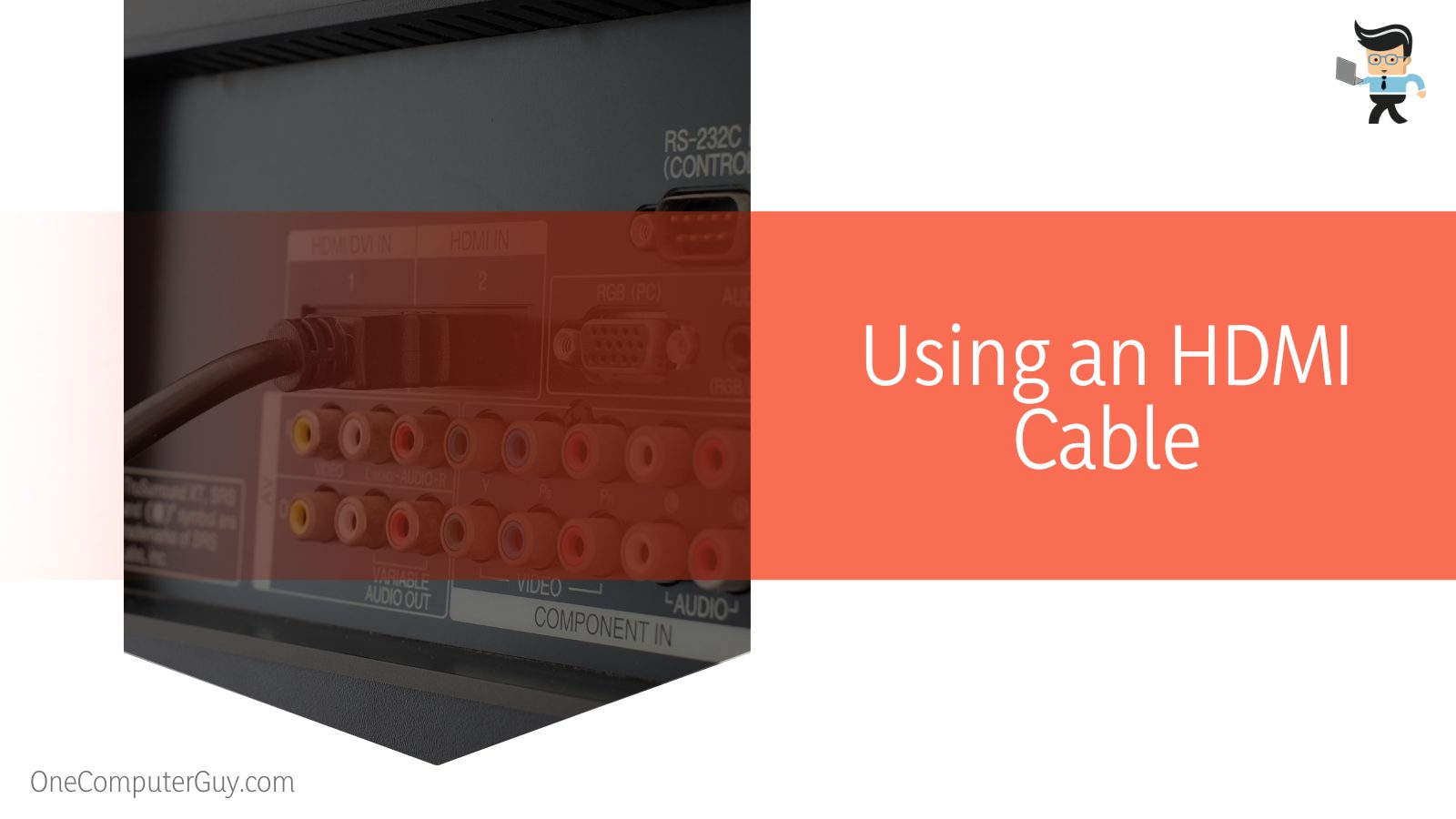 This is because it is hard to come by a cable that will be long enough to look at the computer and TV screens simultaneously.
If using just an HDMI cable works for you, then you are good. Otherwise, you can always use the Miracast or Chromecast function on your Fire TV stick.
– Using the Air Screen Application
When you can't link screens with an HDMI cable, the screencast option comes in handy, no matter whether you are using an Android Smart TV or a Fire TV stick.
To start, you will have to take the Amazon Fire TV remote, press the relevant button for the voice assistant Alexa and then say "Air screen." By doing this, you can view a list of programs on your screen.
Select the first one, and then download the Air Screen application on the Fire TV stick. If you happen to be on an Android, don't worry since the method is the same; you can download it through the Play Store.
Launch the Air Screen app once it has been downloaded. This app allows functions such as Miracast and Chromecast to work with maximum effectiveness on your Android or an alternative. You will now be able to mirror your computer screen on the TV easily.
Consider downloading the app, even if you have a TV with these functions already built in, though it is optional, and you can skip it in that case.
– Setting up the System to Screencast
You can start by launching the Hulu watching party on your computer to set up the system that allows Hulu streaming on Discord. Select the action center on the computer screen, and navigate to Project. Alternatively, you may also choose the 'Connect' option to select your preferred device directly.
From the list that appears, choose your TV or Fire TV stick. Once this is done, you will enjoy a seamless watch party with your friends on Discord while still being able to chat via voice and video.
How Can I Identify and Fix Why I Can't Stream Hulu on Discord?
You can identify the two main issues that won't allow you to stream Hulu on Discord properly: connection issues or the black screen. Disabling hardware acceleration in your browser will solve the latter, while you'll ensure a high connection rate from your internet provider for the former.
– The Black Screen Issue
One of the main reasons you cannot stream Hulu on your Discord is the Hulu block screen issue. Since all the content on the websites such as Hulu and Netflix is DRM protected, the problem child is the black display that disables receivers from viewing the media you want to stream.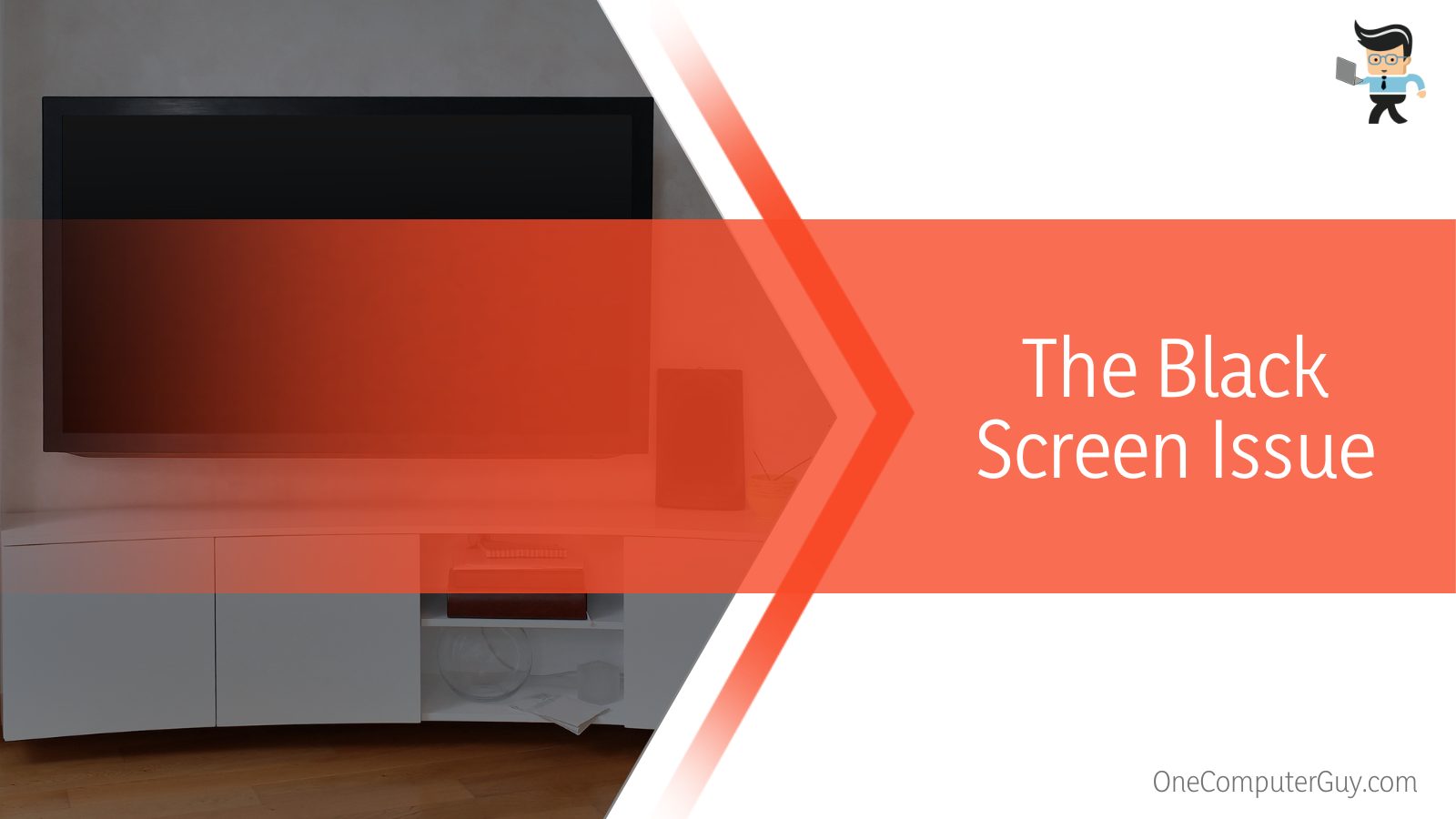 This issue has been discussed in detail, including methods of removing the hardware acceleration function that enables this problem of various browsers, in the sections. Consider familiarizing yourself with the solutions above if you want to stream Hulu on Discord successfully.
– Network Connection Issues
If, as a Discord user, you wish to stream Hulu in 720p quality, your internet connection should at least be 30mbps. Suppose your internet connection is lesser than this recommended rate. In that case, you will have to suffer a relatively poor quality framerate, which, in turn, could take out all the fun from the experience for you and everyone else participating.
Conclusion
You can stream Hulu on Discord with plenty of ease, as you must have understood after reading our elaborate article. There are several methods you can use to share your Hulu content with friends via this app, and we have also made a list of some key points of the guide in summary below:
You need to download the Discord desktop app, as Hulu is not supported in the web version.
You need to disable hardware acceleration on your internet browser in order to prevent a black screen while streaming.
You can also watch Hulu content on Discord on your Android TV or with the Fire Stick TV with a third-party application or a long HDMI cable.
If you can't stream Hulu, a blocked screen or network problems might be the cause behind this.
So there you have it! It is not very difficult to watch Hulu movies and shows with your friends, and following our given methods will ensure you have a great time at your watch party!