How to play videos on apple carplay without jailbreak or with it can be an equally hazardous process when you are behind the wheel. While the features of Apple CarPlay allow you to view your iOS device for many things, such as Google Maps, playing videos (Netflix or YouTube) is not supported because it would significantly increase your risk of getting into accidents.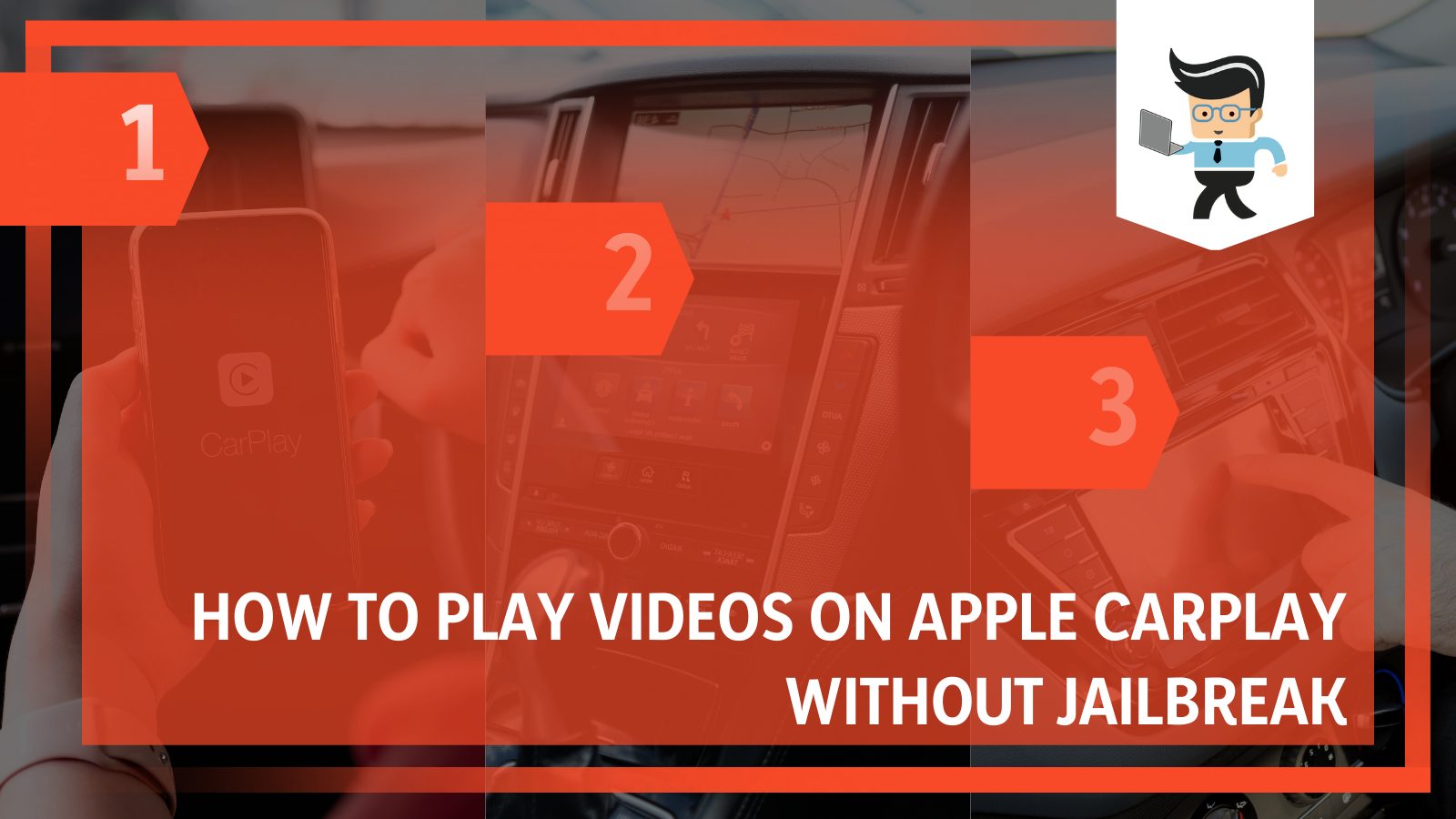 However, if you will only use the CarPlay for watching videos when you are on standby in your car, then there are a few methods you can use to get around this prohibition.
How Can I Play YouTube Videos on Apple Carplay Without Jailbreaking?
You can
watch YouTube
on apple carplay without jailbreaking by using iCarPlayDongle, which can be bought easily from the market. Moreover, if you are unable to get a car play dongle, you can either use a multimedia box or access the videos by downloading a third-party program.
– Checking If iCarPlayDongle is Compatible With Your System
A useful gadget that comes to mind when thinking of ways to play various video streaming apps on Carplay's screen is iCarPlayDongle. This device works flawlessly on car models that have the official OEM Wired-CarPlay certification, including multiple brands between the manufacturing dates of 2016-17 and 2020. These include Dodge, BMW, Chevrolet, Ferrari, Lamborghini, Porsche, and Mercedes-Benz, to name a few.
Suppose you want to know whether your car is compatible with iCarPlayDongle X, C or Pro. In that case, you can check its official website to find the models it supports and the manufacturing dates of the cars it is compatible with.
Linking the dongle to a properly compatible wired CarPlay will add extra features, such as changing the wired setup to wireless without actually taking anything out of the system. Using the MirrorLink and the AirPlay Mirroring features, the app can display the preferred YouTube or any other videos on your CarPlay's screen.
Not only that, but it also enables streaming from video platforms on your mobile phone. Using this app, you can also play media files from your USB flash drive. Therefore, it is a convenient app for playing media on Apple's Carplay.
– Making the iCarPlayDongle App Work On Your Car
To use the iCarPlayDongle app, you need to ensure that you have an iPhone 5 or a higher model and the latest version of iOS. Using it allows you to play various kinds of video and audio files through a USB drive.
You will also be able to instill wireless capability in the car's wired CarPlay head unit and the complete functionality of Siri through the car's built-in microphone firmware.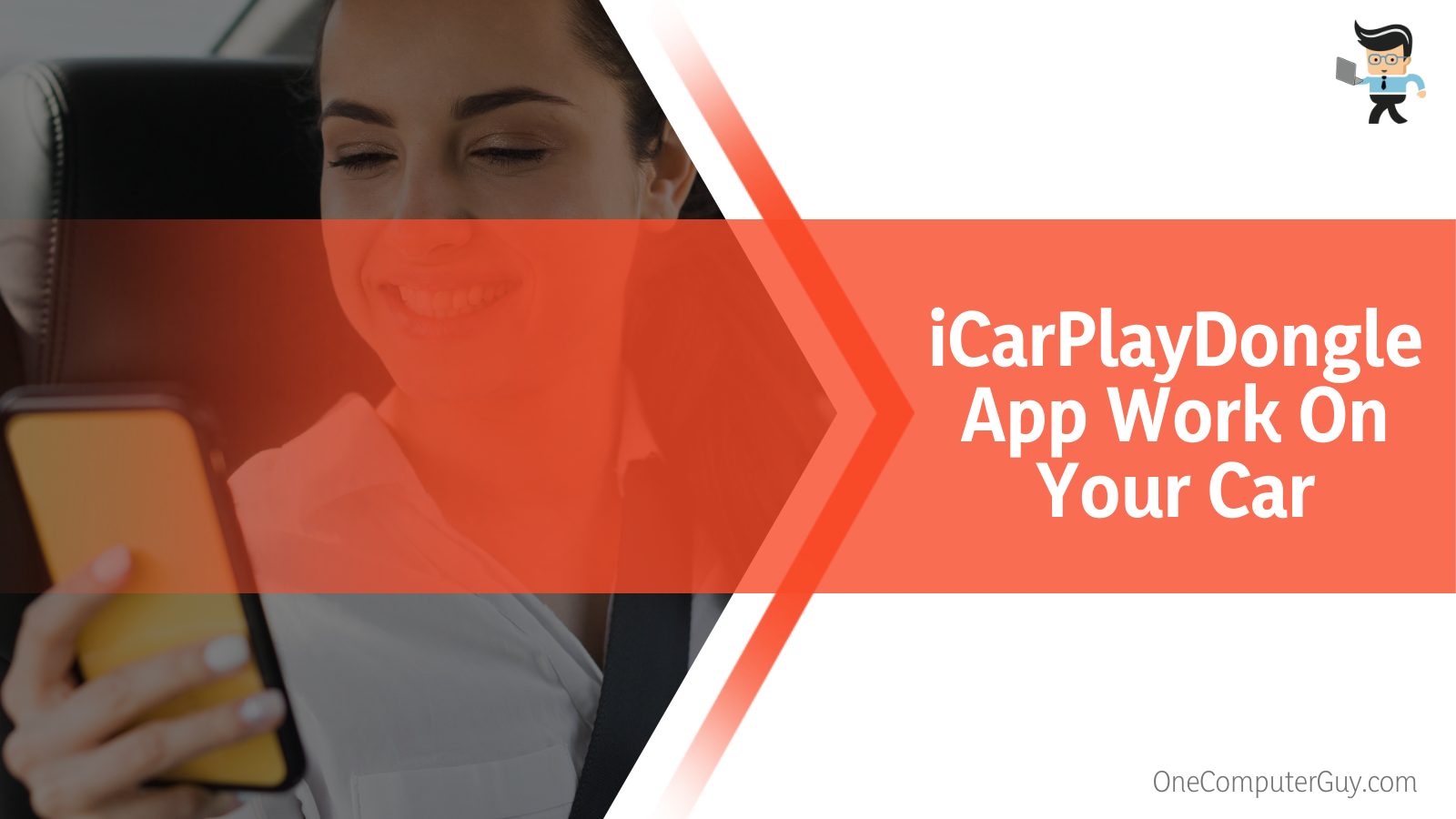 The mirroring functionality allows the phone's media content to appear on the CarPlay screen. The app will enable you to watch different video streaming services from your mobile phone to the vehicle's head unit. The app also supports various screen sizes and resolutions to choose your preferred size.
It is not complicated to use the iCarPlayDongle software, and you can start by first connecting it to an available USB port. This could be where you plug in your iPhone to access the standard wired CarPlay interface. Once you click it, you will see a new interface on the head unit.
You can connect your iPhone wirelessly and watch whichever videos you want from the phone on the new interface.
– Using a Multimedia Box to Stream YouTube Content
The second method you can use is a Multimedia box to access and play any video on your phone. This is a device that, once plugged into your vehicle's infotainment system, enables you to play media from your mobile device. After inserting this box into the car's system, video playback will be enabled in your car's display.
With a Multimedia box, you can use several applications, including some CarPlay apps that aren't found in the infotainment system by default. It would be a good idea to remember that Multimedia boxes aren't official products from Apple, and you can purchase a few on the internet if you are still interested.
The Multimedia box comes with an Android operating system; you will require a 4G SIM to use it.
Once you have the product, you must install the 4G SIM to it so that it can connect to the internet. Using a USB cable, you will have to plug it into your car's stereo next. Wait a few moments until the software's system opens on display. After this, you can find the YouTube app by navigating the list of applications.
Log into your YouTube account with the relevant information, and that's all you have to do to watch videos now.
How To Play Netflix Videos on Apple's Carplay Without Jailbreaking?
You can watch Netflix videos on your Apple's Carplay without jailbreaking by using a third-party app such as Carbridge or reaching the platform via a Multimedia box. These are one of the simplest and easiest solutions you will come across.
Remember that it is unwise to watch videos while driving, and you should only use the given methods to play media when you are on standby in your car.
– Things To Do Before Installing the Carbridge App
Before you decide to install Carbridge into your iPhone, there are a few settings that you need to modify for the wireless carplay adapter. The best part is that the application is not problematic and will quickly adjust your car's system.
Before installing Carbridge from the app store, you must take care of some things. First of all, you have to navigate to your iPhone's Settings.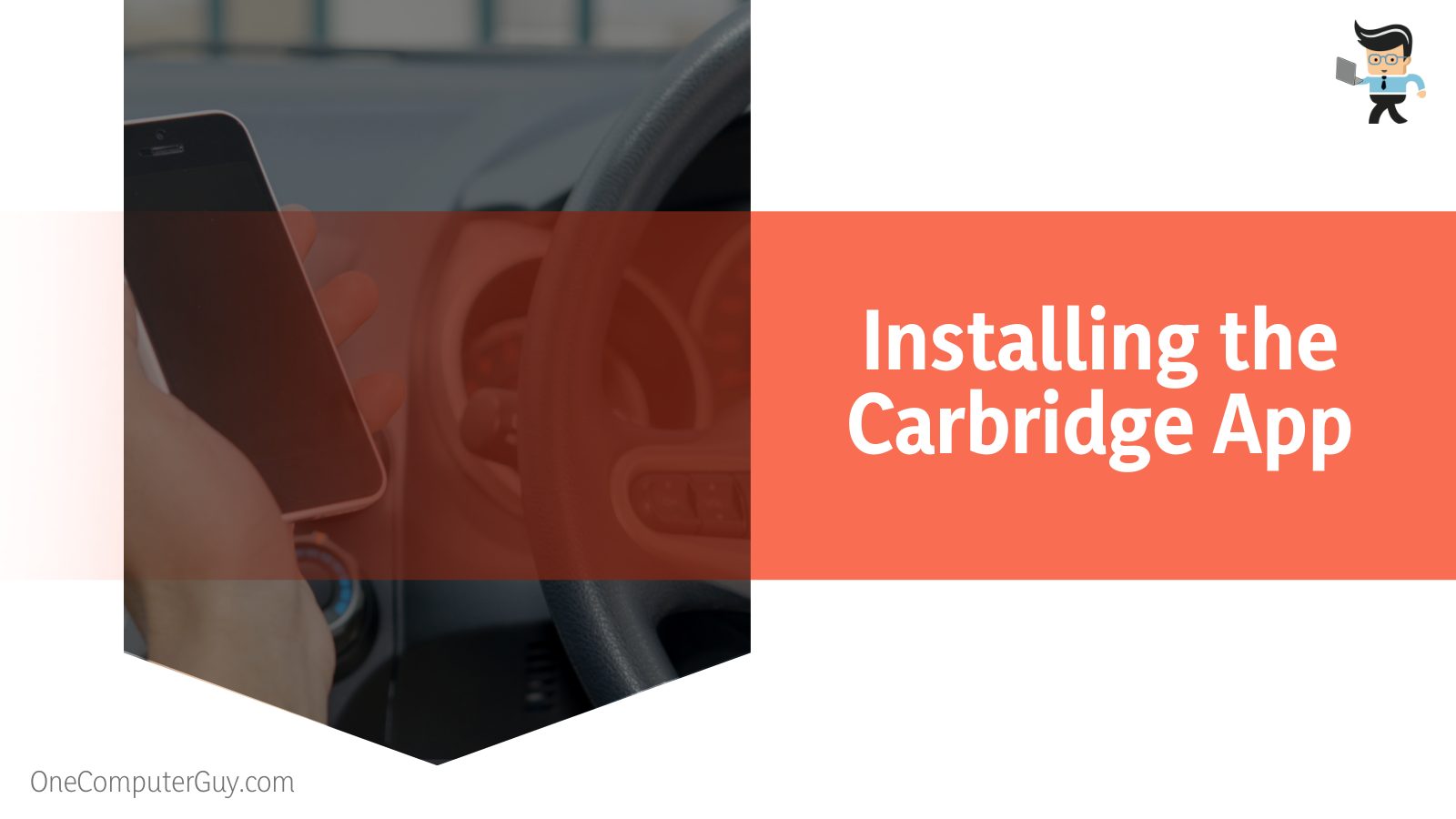 Once you have accessed this tab, you must type in and search "General" in the Settings menu, which you can find at the top of the page. As soon as you are done with that, you have to open up the Background App Refresh to ensure it is in the 'ON' mode.
Then, check whether your car has Bluetooth connectivity and keep this connection on once you enter your vehicle. If there is no Bluetooth link, you can still connect your phone to the car's stereo system using a USB wire.
– Installing Carbridge
To start with a step-by-step guide to the third-party application, you must turn your iPhone on and then go to the Safari browser. In the browser's search bar, type in "carbridge.com" and press the Enter key to be taken to the official Carbridge website. On the interface, you must locate and press the "Download Now" button.
A list of different options will appear in a menu next, and from these, you have to choose iOS and then download the application. The application will automatically install itself on your iPhone as soon as it is downloaded.
A message will pop up on the device's screen once the installation is complete, asking you to download some other applications to run Carbridge smoothly.
You can choose to download the suggested apps or not, as this is optional, and how many you might want to download.
– After Downloading CarBridge
Once the app is downloaded and installed on your device, you must launch it. After this, put in the required Apple password and ID to automatically download the other suggested applications.
Then you can start up CarBridge and ensure that it is working accordingly. If it works as it should, go and toggle the in-application switch. This will allow you to delete any apps you downloaded after the CarBridge installation. Once done, you can connect the iPhone and the car's stereo system via the app.
You can now seamlessly stream video content on your Apple's CarPlay.
– Using a Multimedia Box To Play Netflix Videos
If for any reason, you are not willing to download any third-party apps to stream your mobile's video content, you also have the option of using a Multimedia box device, also known as an MMB. This will allow you to play Netflix videos easily, but the method is a bit different.
To use the MMB device, plug it into your car's stereo so that it becomes part of the Carplay, and you can watch videos without a hitch.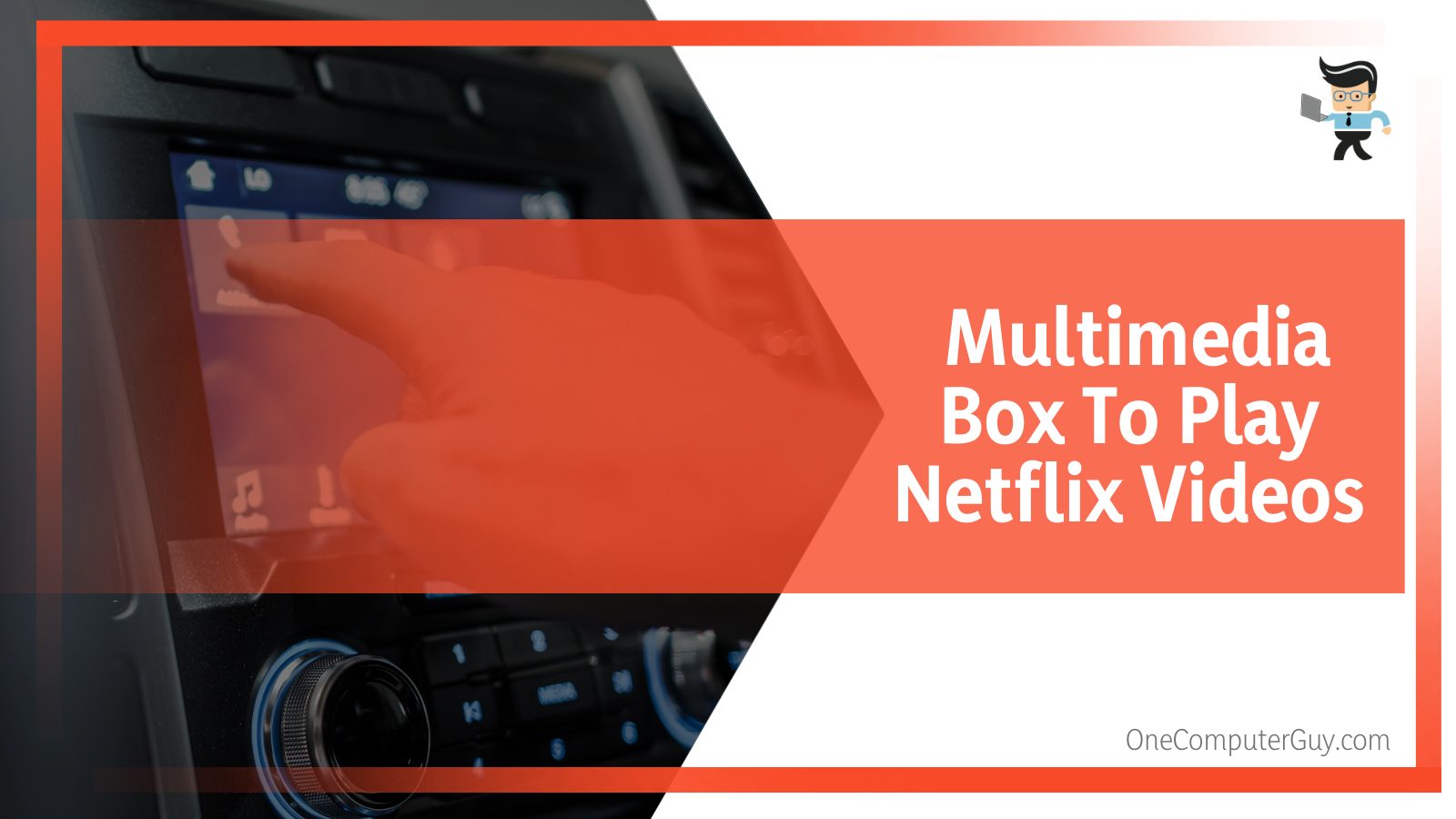 You need to connect the MMB box in question to the car's stereo using a cable to do this. This can be a Type C or a Type A, depending on whichever is supported.
After connecting it with the cable, boot your Apple's CarPlay. Then, scroll downwards on the screen to access the section of "Apps" and press the option "More Apps." You can access Netflix once you search for it here, and then you can play whatever video you like from the platform.
How To Identify and Fix Issues That Aren't Letting Apple's Carplay Play a Video?
You can identify issues in your Apple's CarPlay by checking for glitches or bugs in the software. You can restart the system to solve this, or, in the case of bugs, you can also make sure your iOS software is updated accordingly.
– Downloading the Latest iOS Version: Method 1
Problems in your Apple's CarPlay will affect more than just watching videos. Therefore you can update your iOS by opening the Settings app on your mobile device and then navigating to the General tab.
From here, select the option Software Updates, which will enable you to check for any available updates for your phone's system. On the phone screen, tap the visible firmware file, and you should be ready.
– Downloading the Latest iOS Version: Method 2
You can try the second method if you cannot update your iOS using the above technique. This starts by turning on the latest version of iTunes on your PC and then connecting your phone to an available USB port on your computer using a USB wire. Turn off all the running applications and programs, and then access the Summary tab. Select "Update," and you are done.
FAQs
– Can I Play YouTube Music on Apple Carplay?
Yes, you can play YT music on Apple CarPlay by opening the YouTube music app on your device and logging into your account. Then launch the application on the CarPlay' screen, and explore your music lists through the navigation bar at the top.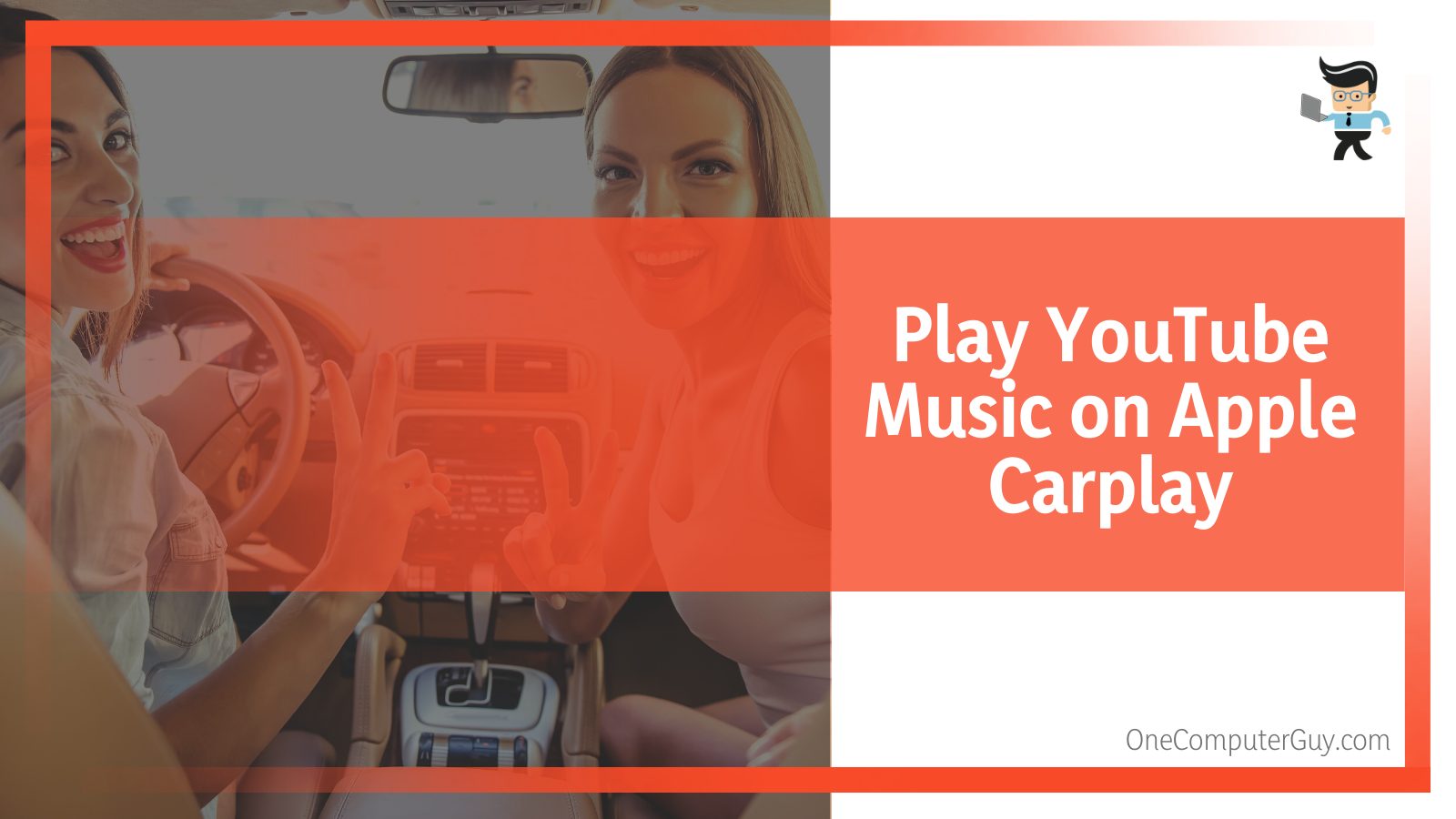 Apple CarPlay does not support the standard YouTube application, but it is still possible to use YouTube music. This can happen quickly if you are a member of YouTube Music Premium and have the application installed on your iPad or iPhone.
Conclusion
Does Apple CarPlay support YouTube and Netflix apps on its interface? No, and for a good reason; still, this guide discussed several methods around this prohibition to watch videos in the parking lot, including Multimedia boxes and third-party apps like Carbridge. Below is a summary of the points detailed in the article:
You can use iCarPlayDongle to access any video platforms on your car screen, as long as all connected software/hardware is compatible.
You can also use a Multimedia box to establish a link between the phone and the car stereo to play your videos.
Also, you can use a third-party application to watch your desired video content, including Carbridge.
If the Apple CarPlay seems to be having trouble functioning correctly, restart the system and make sure that your phone's iOS is accurately updated.
With the abovementioned techniques, you can now easily watch the videos you want in your car when you are stuck in a parking lot.