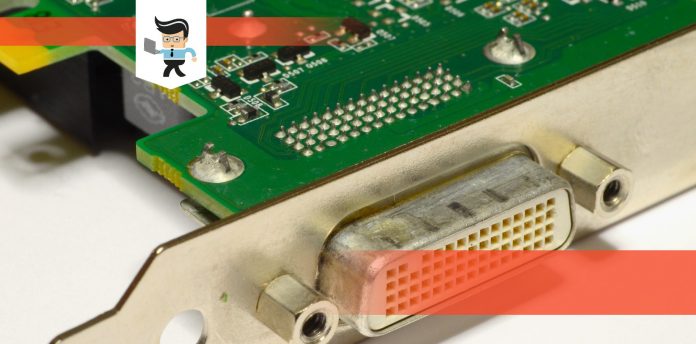 If you are building a smaller PC and you need an RX 570 low profile, there really aren't too many options out there for you. However, there are different low-profile cards that will work as well.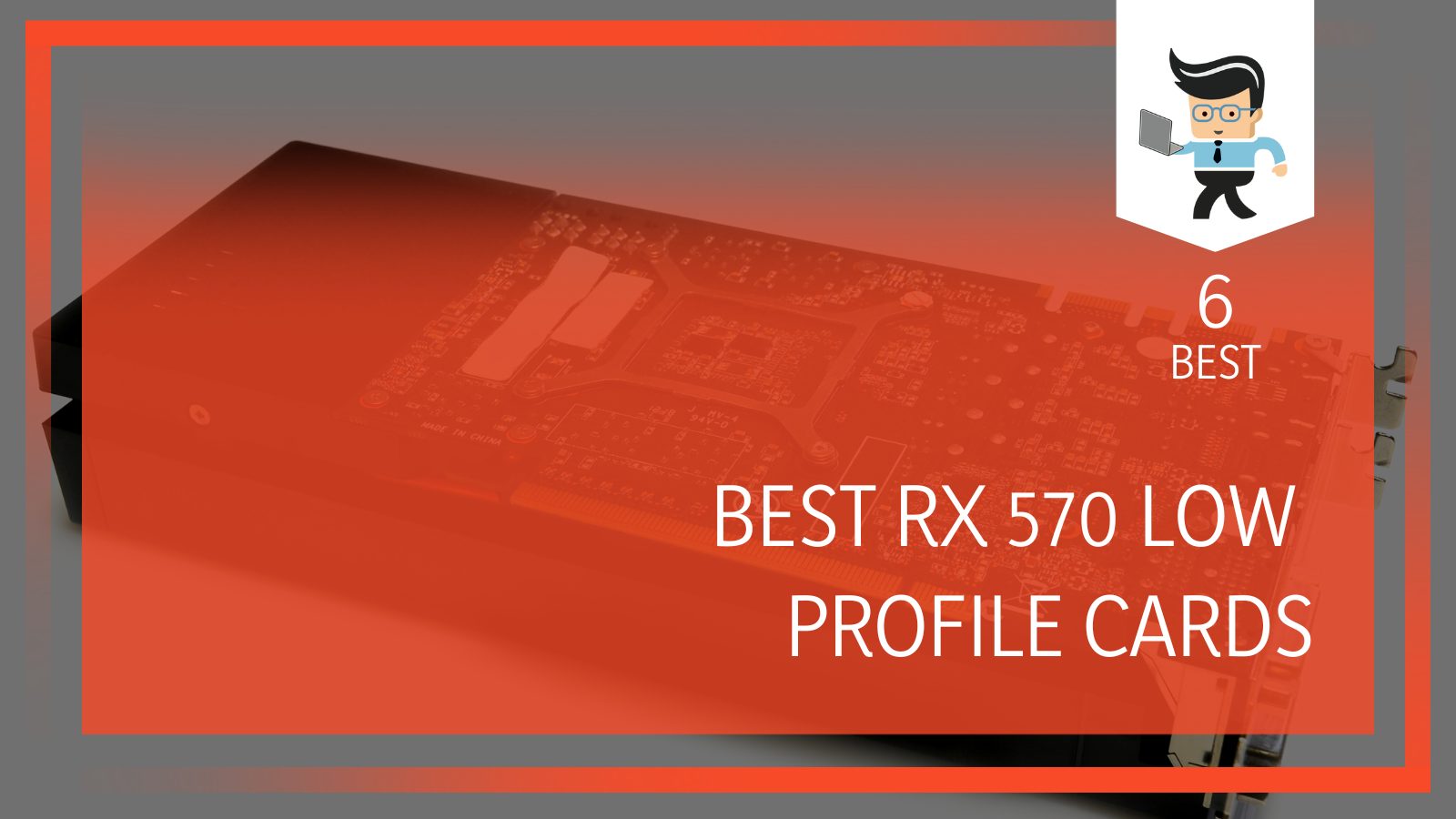 These are cards that come at different price points and have different performance perks-it will all depend on what you need for your system.
Up until a few years ago, there weren't many options for low profile cards. Today, however, there are more components available. This is good because it will give you some choices.
While there aren't a ton of mini and low profile graphics cards out there, the number will continue to increase into the future. If you are looking to build a small form factor gaming PC, you need to do some research into these different cards as they are all quite unique.
What Are The Best Low Profile Cards?
In order to make this as easy as possible, we've broken down the cards into different categories to help you easily spot the reviews that you'd like to read.
We are going to look at different options across a range of price points and performance. If you are planning on building your own low profile system, these are the graphics card options you should consider:
One of the best options is the super small Zotac's Mini GTX 1080 Ti. This is a smaller form factor card that has a flagship GPU in it. The card can push games on a 4K monitor or a 1440P 144Hz monitor. It is higher performance and won't overheat your system like some other small cards will do.
The biggest problem is that the card is quite expensive and it doesn't often have any sales around it. If you are working with a large budget, this is absolutely the best one.
The card itself measures around 8.3" long and 4.9" tall, which means that it is still a larger option. The height it was holds it back a bit. If you are looking for a slim-designed case or you need GPU clearance, you might have to look at another option on this list.
Even still, the GTX 1080 Ti is small enough that it will fit into different mini-ITX cases, including some of the most popular.
If we are looking at a size to power ratio, the Mini GTX 1080 is the most powerful graphics card available on the market today. There are other options that are more powerful, but they will cost more or they won't fit into a low-profile ratio.
Even so, this one still won't fit in a space where you need a card that is lower in height. It is still a tall card. Be sure that you look at the type of card that you get, as there are a few different GTX 1050Tis on the market – but the Mini one is far and above the best.
You also won't have to worry about cooling your system much more because it already has a dual-fan cooler whereas most other options will only have a single-fan cooler.

The Mini comes in at 6.9″ long and only 2.8″ tall which means it is smaller but it may not always work with the smallest of cases. Be sure to look at the different options.
If you are looking for a taller card (or you just have one in your system), the EVGA GTX 1060 is a bit better than the Zotac option, though it is more expensive. This one comes in at 6.8″ long and 4.4″ tall, so you can't use it in a lot of the slim cases, but it will fit in the ones that are a medium-size or even a bit on the boxy side.
With the EVGA, you can get the best out of any game on a 1080P monitor with this card. While it is pricy, people who game often will see the benefits of it. There are other cards that are more powerful, but they won't fit into the "low profile" category.
Unfortunately, you cannot pair this card with a FreeSync monitor, but you can pair it with an NVIDIA G-sync monitor. Once again, these monitors tend to be a bit more expensive. You will have to make some determinations for yourself as to whether or not it is worth it.

Ultimately, if you don't have the budget, this isn't going to be a situation where you don't have other options.
If you are looking for an affordable low-profile video card, you will need to look at the MSI RX 560. This card will offer fairly decent 1080P performance and is affordable.
The MSI RX 560 is also small enough for low profile cases; it measures in at a smaller 6.6″ long and an impressive 2.7″ tall, making it one of the smallest options available on the market today.
When it comes to performance, the RX 560 won't be able to perform like some of the other more expensive options you may have. However, it isn't bad. If you mainly do 1080P gaming, it is powerful enough to run pretty much any game on the regular settings.
There may be a few games where you will need to use the lower settings, but you will still be able to play them. Some of the games that you can certainly play on this low profile card include Rocket League, League of Legends (LOL), Dota 2, or any non-demanding esports title.
Remember that this is an AMD-based card, so it will pair with a FreeSync monitor. When you use the FreeSync, you will be able to get more use out of it for the esports games you do play.

At the end of the day, you aren't going to get a world class gaming experience when you use this low profile card. However, it will allow you to play more demanding games while still keeping your build on the budget-friendly size.
There are many ways in which the Sapphire Radeon Rx 570 Mini should be the top low profile card on our list. It does so much more than many of the other options on here. There are hardly any cards that will outperform it. The only problem is that some people have reported problems with the cards.
Those who seem to get cards without problems absolutely love them. Even so, there is a higher percentage of people who have problems with this card than they have with others.
The good news is that the customer service team is extremely helpful.
If you have patience, this is a good card. Competitive gamers will use this because it provides some of the smoothest gameplay possible. It doesn't have the highest average framerate, which is only a problem in a handful of games out there.

This card itself measures in at 6.7" long and 4.4" tall, so it is pretty much aligned with the other cards on the list. For slimmer cases, it may be a bit too tall. Even so, this is a good moderately sized card. If you want to use an AMD FreeSync monitor with your system, this is a great choice as well.
Another option if you are looking for a card that is extremely budget friendly is the Gigabyte GTX 1050 Low Profile. This is a 2GB card that offers decent performance for the cost.
If you have a 1080P monitor and need to save money, this one is certainly better than the more popular MSI RX 560 4GB low-profile card. However, it will depend on your system or whether you prefer to use a NVIDIA-based card.
The Gigabyte GTX 1050 Low Profile card is small, coming in at 6.6″ long and 2.7″ tall—so, right in line with the other low-profile cards on this list and just a bit shorter, which is good in many cases.

You will get more performance out of an RX 560, in many cases, but you can still choose to go this route if saving money is that important to you.
As you may be able to tell, the Zotac cards are among some of the best that you can buy. The Zotac GT 1030 2GB is a low profile video card that is worth it for anyone who is just starting out on their journey to build a small form factor gaming PC.
Zotac offers more small form factor, low profile cards than any other company, which is why they are generally thought of as the best options. They are also able to offer lower cost options because they do not need to put as much work into their products. It is really a win/win situation for everyone.
For most people, this isn't going to be the most ideal card to use. However, if you are just starting out and you need to feel your way through the process at a lower price, it is a pretty good option. In some cases, it may be smarter to forgo a gaming card this small altogether. You will need to make this determination based on your own system.

If you have an older PC that uses a small form-factor, and you need a cheap low-profile GPU so that you can upgrade, then you may want to invest in this card.
Is A Mini or Low-Profile Video Card Your Best Option?
If you are planning on building your own gaming computer inside of a smaller or even a mini case, you will need a low profile card that will actually fit inside of it.
One of the options listed above should work just fine for you, in those cases. However, if you do not need a low profile card, there are even more options out there.
At the end of the day, the best thing you can do is research the card that your system needs. If you do not need to use a low profile card, there is almost no reason to get one. You will be wasting money and not getting as much performance as you can get. It just doesn't make sense.
If you do get a low profile card, make sure that you consider the pros and cons because there is almost always going to be some sort of concessions that you will have to make.