Knowing how to cancel Stamps com is essential when you no longer need to run the account, want to switch services, or for other reasons. Apart from those reasons, stamps com had garnered many negative reviews on different forums.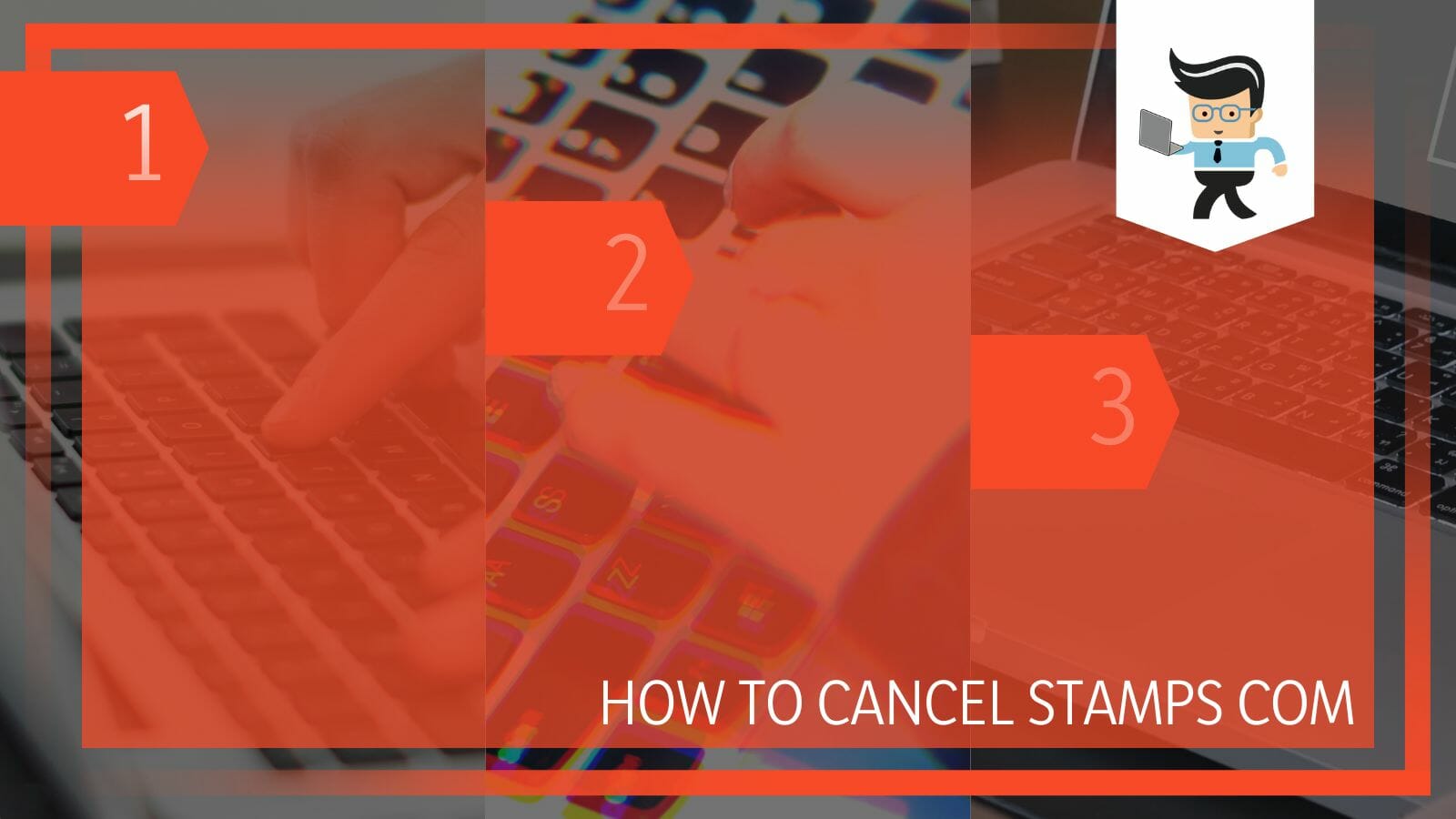 There are complaints about unauthorized charges, low-quality printed stamps, issues with customer support, and much more.
In this article, our review team takes you through the easiest ways to cancel Stamps and other related information. 
How to Cancel Stamps Com? Covering All Details 
You can cancel the stamps com subscription using your mobile phone's application. If you don't have access to a smartphone or don't feel comfortable, you can cancel the subscription online by going to the official website of the stamps. Lastly, you can also cancel it via any third party.
– Canceling by Using a Smartphone
Canceling Stamps com over the phone is easy and saves you time. That means you do not have to pay a visit to a corporate office. Moreover, it's time to get the customer service working over your needs.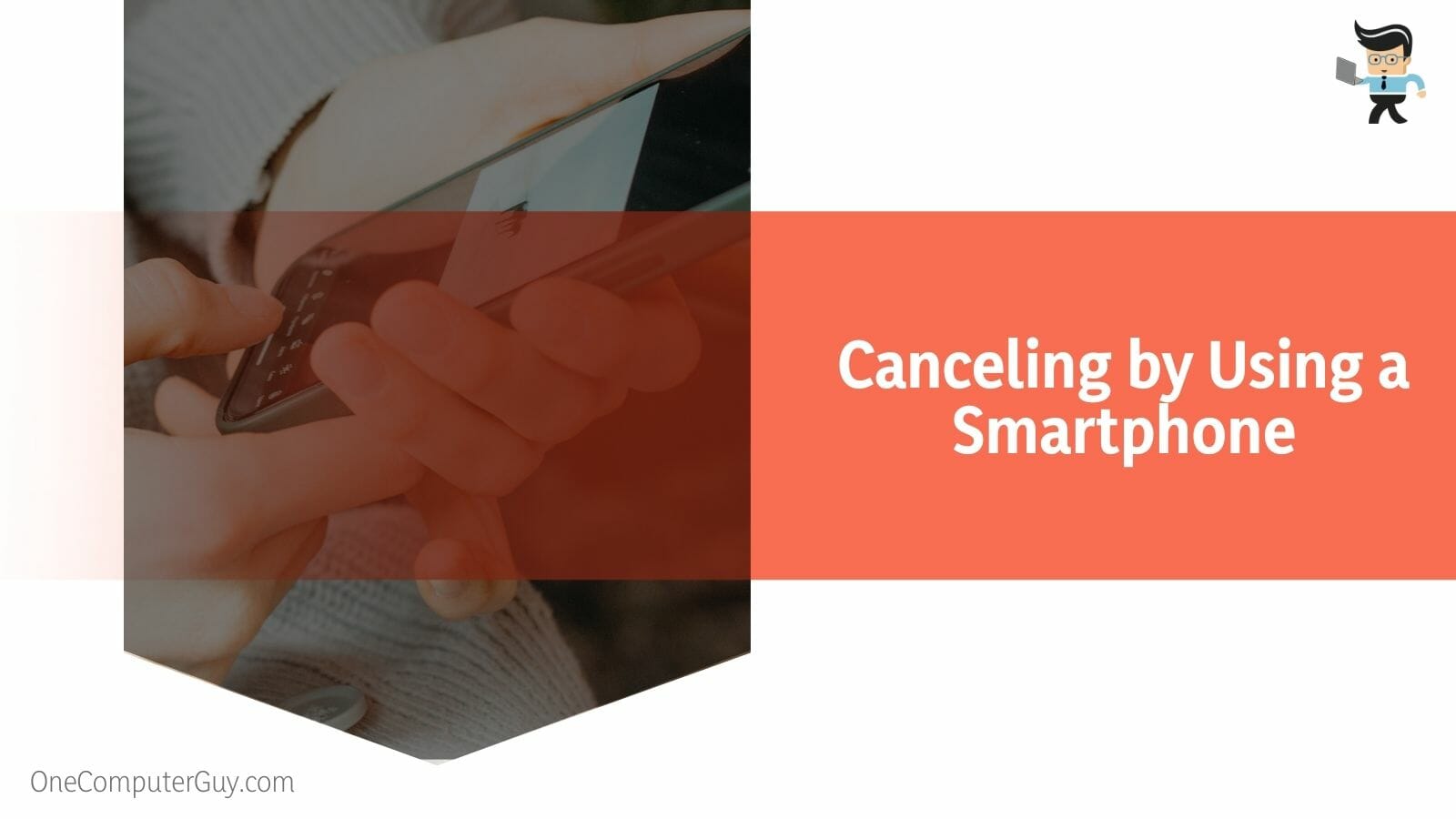 Follow these steps to cancel your account over the phone: 
Call customer support at 1-888-434-0055 (unless this line has changed). 

Tell the agent at the other end that you want to cancel your account. 

Ask them to send you an email that confines the cancelation of your account. 
Note that their lines are usually open Monday through Friday, from 6 am to 6 pm (PT). You might need help reaching their customer service, so you have to be patient. 
– Canceling Online 
Going online to cancel your account is another step you can take.
Follow these simple steps to cancel your Stamps online: 
Sign in to your Stamps account 
Select "Manage Account" from the drop-down menu that follows 
Click on the "Change/Cancel Plan" option In your Account Settings 

Next up, click on the link that closes the account 
When you complete the steps above online, your account will get canceled. 
– Canceling Via a Third-party 
It is convenient to have someone else cancel your subscription or account. You don't have to stress. In most cases, you will open an account with a third party while they use their services to cancel Stamps com for you.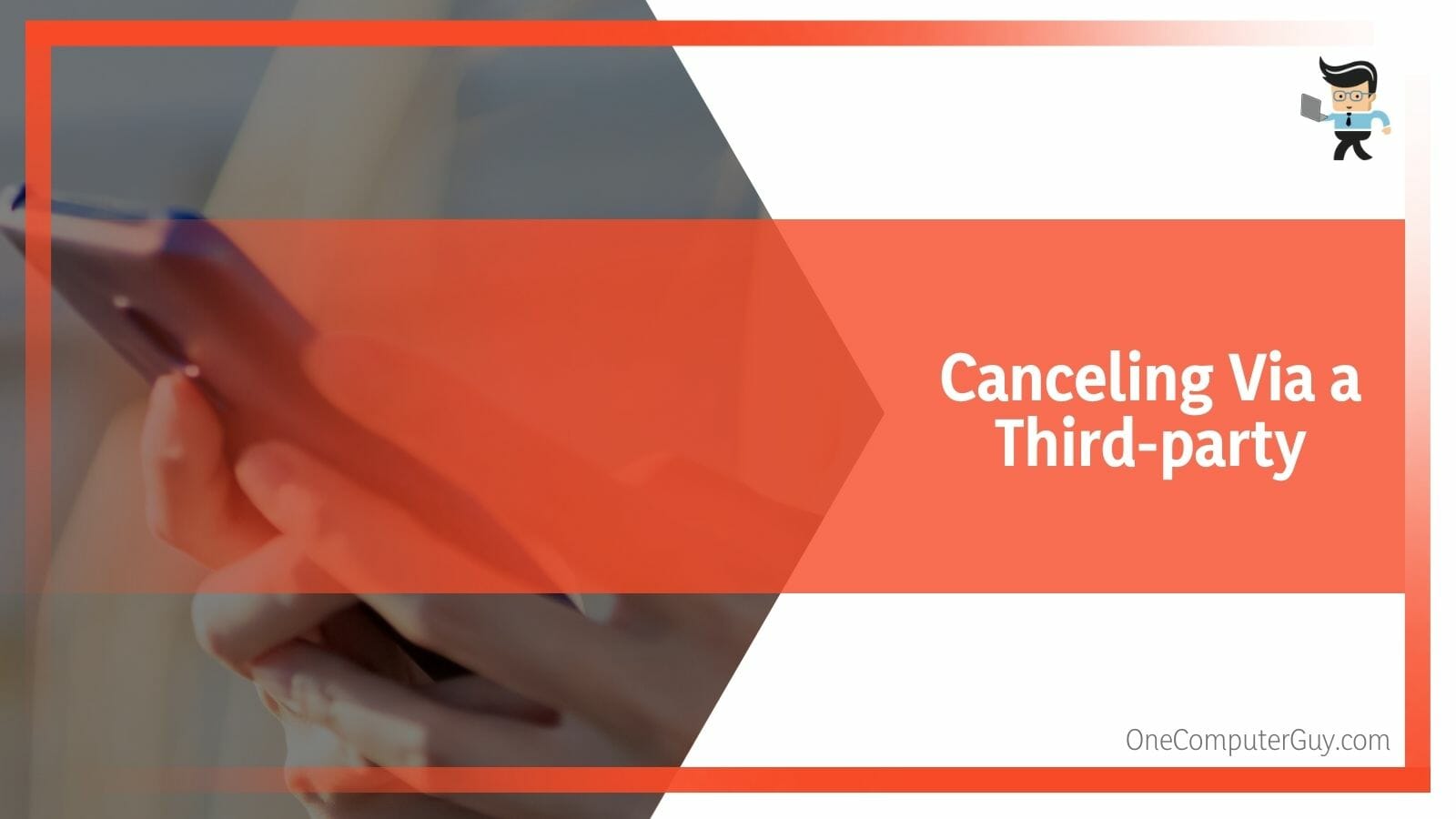 An example of such a service is DoNotPay. You can use their service to jump the phone queue or avoid online hitches. 
How To Know When To Cancel Stamps Com Account?
To know when to cancel stamps com account is by checking if you have used the services in the recent past or not. If not, you no longer need the account, as your needs have changed. Secondly, you should cancel when you are no longer satisfied with the services. 
You might be loyal to a service for years, but a change becomes necessary at some point.
Here are some reasons that indicate that this is the right time to cancel your Stamps com account:
– No Longer Need a Stamps com Account
You feel it is no longer necessary to have a Stamps.com account to purchase postage online. In such a situation, you can cancel your account and opt for something else or none at all.
– No Longer Satisfied With the Service 
Sometimes, the services offered are no longer up to scratch, so a change is often on the cards. For example, you may be experiencing limited from Stamps com, which currently only supports USPS mail services.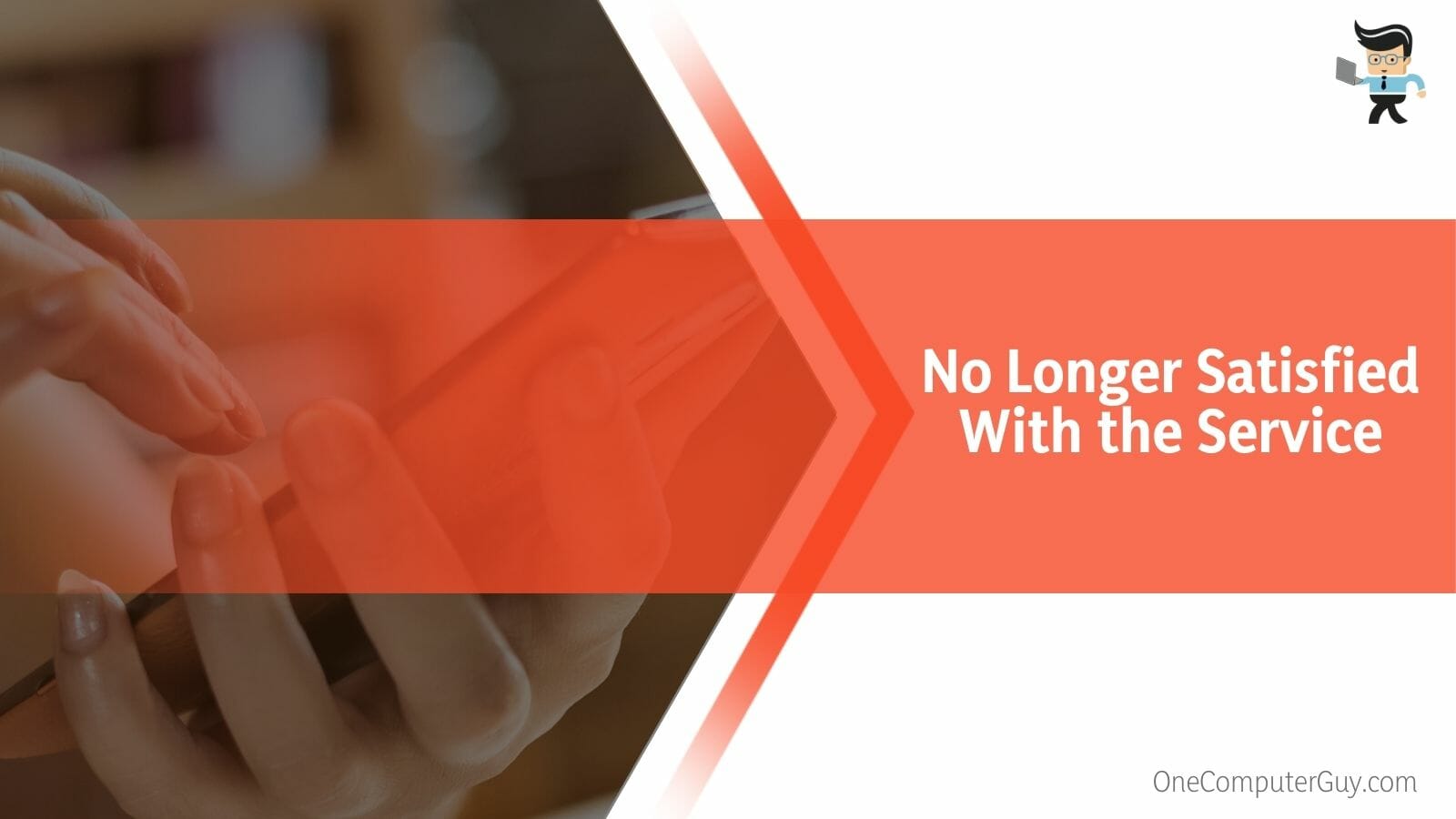 This means that customers cannot take advantage of other shipping carriers.
– You Want a Different Type of Postage Service
Due to limited international shipping options, Stamps com customers often switch services. Currently, Stamps only supports USPS international mail services.
This means that customers cannot use international shipping carriers via this service.
– You are not Happy With the Cost Of the Services 
Thanks to limited product offerings, Customers are often looking for other products. Stamps.com has limited stamps and envelopes. That means customers are always searching for products, such as boxes, packing materials, and labels may need to look elsewhere.
In addition, users have complained about the company making unauthorized charges and printing low-quality stamps, which affect customer budgets.
– Issues With Customer Service
Consider an alternative if you are unhappy with the Stamps com customer service. For example, Stamps com does not offer 24/7 customer support.
You and other customers may have to wait for a response if they have an issue with their order or account. That is a great reason to want a change/cancellation.
How To Use Postage Services After Cancelling Stamps Com?
You can use postage services after canceling stamps com by opting for alternatives that you feel suit more according to your needs more and offer better services than stamps com. There are numerous third-party postage service providers available that you can choose from.
Shipping can be a tricky business with so many different software platforms out there. Choosing which will work best for your needs and budget is even more challenging.
If you do not want to use Stamps com any longer, you can select any of the following.
Pirate Ship

: Pirate Ship is a free online shipping platform that allows users to rate shop and compare different shipping services, including USPS, UPS, FedEx, and DHL. It also offers discounted shipping rates for small businesses.

Endicia

: Endicia is a shipping platform that offers discounted USPS rates for small businesses. It also provides free address verification, package tracking, and an online postage store.

ShipStation

: ShipStation is an online shipping platform for small businesses. It offers discounted shipping rates for USPS, UPS, FedEx, and DHL. It also provides automated shipping label creation, order management, and package tracking.

ShippingEasy

: ShippingEasy is an online shipping platform that offers discounted rates for USPS, UPS, FedEx, and DHL. It provides automatic package tracking, order management, and label printing.
How To Get the Most Out of Your Account Before Cancelling Stamps Com?
You can get the most out of your account before canceling Stamps com by setting up auto refilling, which makes things a lot easier for you. Moreover, you can do it by monitoring your postage usage and taking advantage of the discounts. 
– Set up Auto-Refill
Automatically refill supplies such as labels, envelopes, and postage when you reach a predetermined quantity. This will ensure that your office never runs out of supplies.
Follow these steps to set up auto-refill:
Log in to your Stamps.com account.

Select "Settings" from the top navigation bar.
Select "Auto-Refill" from the drop-down menu.

Choose your desired refill amount (in U.S. dollars) and frequency.

Select a payment method (credit/debit card, PayPal, or bank account) and enter the necessary information.

Review and accept the Terms and Conditions.

Submit your auto-refill request.
– Monitor Your Postage Usage


Keep track of how much postage you are using by reviewing your postage activity reports. This will help you budget for postage and understand the services you use most.
– Take Advantage Of Discounts
Look for postage discounts when available to help save money. Stamps.com offers discounts on specific services such as Priority Mail and Express Mail.
– Utilize the Address Book
Use the address book feature to store frequently used addresses. This will save you time and effort when entering recipient information for mailing labels and shipping labels.
– Set up Payment Reminders
Set up automatic payment reminders for when your postage balance is low. This will help ensure that you never run out of postage.
FAQs 
1. Is It Easy for Users to Cancel Stamps Com?
Yes, it is easy for users to cancel stamps com because you just have to head to 'My Account' in the top right corner after logging in. Select 'Manage Account' from the drop-down menu, then click on 'Change/Cancel Plan.' 
Confirm your selection by clicking the 'Close This Account option. That should do it for you.
2. Does a Free Trial on Stamps.com Automatically Turn Into a Paid Subscription?
Yes. the free trial on stamps.com automatically turns into a paid subscription. Stamps.com offers its new customers a four-week free trial. After the four-week period, that subscription automatically upgrades to a paid one. This is also mentioned while you are subscribing to the free trial.
3. Will Stamps Com Give You a Refund?
Yes, stamps com will give you a refund, but only for shipping labels that have been misprinted, including a USPS Tracking barcode. Also, the entire postage refund process can be handled inside the Stamps.com software or website after you must have applied for a mail-in postage refund.
4. Can You Pause Your Stamps Com Membership?
No, you cannot pause your Stamps com membership. It is impossible to pause your Stamps.com subscription. The only way you can stop further payment is to cancel Stamps com. Otherwise, you have to keep paying for your membership to use its services in the future.
Conclusion
Stamps.com is a regular convenient service that offers excellent value for different sizes of businesses, online sellers – particularly those operating out of their homes or small workspaces, and individuals.
However, some parts of Stamps.com can be annoying, so some people look for ways to cancel their subscriptions, and that is exactly what we discussed in this article, whose summary is given below:
You can cancel your Stamps com via phone, online, or through a third party.
Some reasons why a person might need to cancel include poor service offers, and you want a different service, and issues with your customer service.
There are alternatives to Stamps com you can turn to for similar services.
Stamps.com has many advantages, and you can always use some measures to manage your account. But when the service is wrongly affecting you, you can follow the steps above to cancel Stamps com.