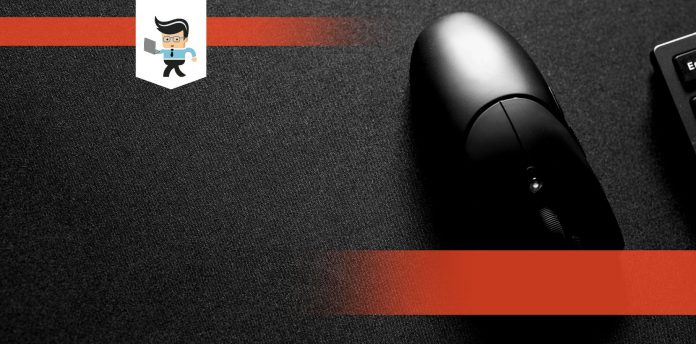 Will a comparison between the g203 vs. g102 show more differences or similarities? Let's find out with this comprehensive comparison.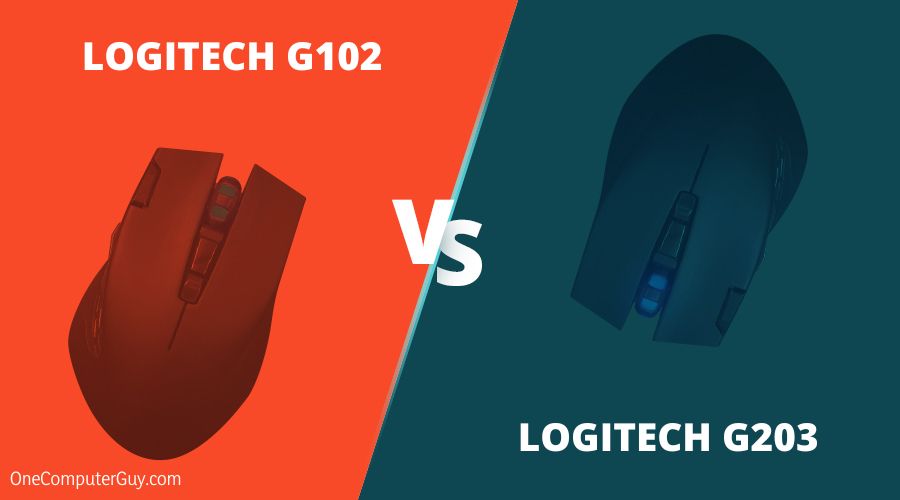 Logitech's g203 vs. g102 reveals both sets of mice to have overwhelming similarities. They both combine a classic and ergonomic design to enhance performance. Besides their apparent resemblances, this review will look deeper at other factors that may help you make the right choice if you are finding it difficult to decide between the two. Here's our comparison between these two unique mouse options.
Logitech g102 vs. g203: Key Specifications Table
Products
Key Specifications
G203

Buttons: 6
DPI: 8000
Hand orientation: right
Software: G HUB

G102

Buttons: 6
DPI: 8000
Hand orientation: right
Software: G HUB
Comparing the Logitech G102 and Logitech G203
The g203 and g102 give off a classic case of nostalgia. That's because they're both the same mouse in many ways. Sure, they do have minor differences, but even those aren't pronounced. As such, you're looking at two mice in the same way.
Both of them would make up a list of the best budget mice in the market. The famous brand is Logitech. The two mice come with a solid shell, sensor, and decent cable. Not to mention the renowned G HUB software used to run both. These are features expected in top-level mice.
These mice have RGB lighting options to give you some gloss while in use. Also, their market value makes them quite the catch if you want a loaded but straightforward option.
Which of them should you choose? That's the point of this article, but first, let's look at the individual products.
Pros
• Great lighting options
• Customizable features
• Solid sensor
Cons
• Small-sized
This Logitech g203 review presents one of the most straightforward gaming mice from the brand. However, it's still as flashy, and the name 'Prodigy' takes it up a notch. There's enough room for RGB customization for this no-frills gaming mouse. To that end, the g203 Lightsync comes across as a decent choice for many people.
It's a light and fast option, particularly if you love to game. That's because it will perform well on some popular games. Also, it packs enough quality thanks to the G HUB software, 8000 DPI, and the buttons you can customize.
– Lightsync: Fun Layout
The G203 Lightsync is a simple wired mouse. Also, the looks on it suggest it's been around for some years. That's far from it, though. It only has the standard features you'd associate with many mice before it.
A right-handed six-button layout includes two clicks, a scroll wheel, and a DPI-preset select button in the central column. On the left side of the mouse, users get two side macros.
Design and Build: Functional Capabilities
Part of the Logitech g203 settings include a trend towards a lighter and more competition-friendly mouse. To that end, its much smaller build and design make it a mini Esports mouse for claw-style grip players.
At the base, you have a high-sloping shape. It keeps the bottom of your hand from dragging behind your mouse. That way, it fits right into your palm. Even if it does pack a more petite build, its weight is handy enough.
In terms of shape, we noticed that the g203 lacks some ergonomic hump near the thumb's base. That's usually a regular feature of right-handed mice. However, the shape will guide your hand to a specific position, even if the design is technically lower than the average mice.

– Straightforward Buttons
The buttons here number up to six, and you can customize them or reassign actions to them.
If you have a minimalist appeal for low-riding mice, this one will do just fine in your palm.
Pros
• Solid sensor
• Customizable buttons
• Sensitive and responsive
Cons
• Less visual appeal
With the Logitech g102 mouse review, there a familiar shape and design to the g203. It is slightly understated in design and looks a tad different from gaming mice. You do get LED lighting effects and a six-button configuration you can customize. As such, it's a smooth, almost symmetrical peripheral with a clean finish.
The g203 is a medium-sized mouse that comes with a 2m soft rubber, non-braided USB cable.
– Performance and Specs: Speed-Driven
The Logitech g102 specs include heavier weight than the g203. That's a comfortable weight to provide enough resistance while flicking or dragging during gameplay. The Mercury sensor is responsible for this and gives you adequate control and sensitivity. With that, you can quickly go from 200 to 8000 DPI.
The reporting time of the g102 is another key feature. To that end, it's capable of reporting back at up to 1000 reports per second. When you think about it, that's roughly eight times faster than a standard mouse. What you get are movements and clicks with a more instantaneous feel.

For the scroll, it's also significantly heavier than many other mice out there. It's a real positive if you love a robust tactical bump when using a scroll wheel to switch between weapons. Moreover, the wheel is rubber and easy to grip, unlike the smooth mouse buttons.
The g102 represents a medium-sized option for those who want a mouse in between heavy and light.
Logitech g102 vs. g203: Head-to-Head Comparison
the main difference between Logitech G102 and G203 is, Logitech G102 is a bit bigger than the G203.
– Design
If there's anything we've learned so far, it's that there's practically no difference between the g102 and g203. Why? We feel they're the same gaming mice.
Even though the g102 launched in Asia, the g203 came up later in the United States. However, they both sport the same classic shell that the Logitech G100S mouse inspires.
The G100S was a popular choice for Esports pros for many years. Overall, the symmetrical shape and smooth matte of the mice here give them a comfortable hold.
In addition, the Logitech Lightsync technology illuminates both mice to about 16.8 million colors. This subtle RGB lighting gives the mice a nice touch.
– Buttons and Customization
The Logitech g102 size remains bigger than the g203, but they bear the same number of buttons. In line with that, we have six programmable buttons that are fully usable out of the box. What's more, you can customize and reassign them.
There's a rubberized and notched mouse wheel on both. That makes scrolling precise, while the smaller DPI button below means you can switch between up to 5 different sensitivity settings.
– Features
You can always simplify your gameplay by making changes to your buttons. Other than that, the G HUB software allows you to make both mice your own. Also, you can make button assignments on both, including shortcuts and other keyboard commands.
The features allow you set macros to execute several commands in a row. Moreover, you can choose the Lightsync wave pattern and colors and sync its animation with compatible peripherals.
Just like the Logitech g203 dpi, that of the g102 remains the same at 8000. They also have five preset levels of sensitivity you can switch through with the DPI cycle button. Again, it's possible to change these levels in the G HUB options. That way, you get precisely the control you like for any game.
It's also interesting to note that any settings you change in the Logitech G HUB get saved on the G102 and G203's onboard memory. That means you can take them with you and still get the same preferences.
They'll remain the same on other computers you use. If you have multiple devices, you'll find it's an excellent plug-and-play QOL enhancement.
– Performances
The g102 and Logitech g203 dimensions remain the same. In the same vein, performance-wise, they deliver exceptional responsiveness and precision. That's the case should you choose to play games with them.
There's a decent sensor that reports a thousand times per second. That is which is eight times faster than a standard mouse. As a result, clicking and moving these G Series mice is a virtually instantaneous result on the screen.
Both of these mice also have the Logitech G exclusive mechanical button tensioning system. As such, their left and right mouse buttons are always ready for a click. You also get metal springs underneath to reduce the force needed. The springs also help to enhance the click feel and consistency.
There are slight dips on the surface to maintain your grip while moving and clicking. You'll find that the clicks are relatively quiet and soft.
– The Downsides
Many users have issues with the scroll wheel. Sure, they're great on both mice and perfect for gaming. However, it feels awkward using the wheel for general browsing, especially if you want to scroll at speed.
On the flip side, it is precise for switching between weapons or items. However, it can get clunky until you get used to it.
Conclusion
Overall, the Logitech G102 and G203 are fantastic entry-level, budget-friendly gaming mice. Customizable parts boost their range and outstanding performances. They also sport a lot of similarities, including DPI, lighting effects, software, and buttons.
Are you a gaming enthusiast or want a mouse you can use for all functions? The g102 and g203 present great options for that. They're not as visually appealing, but you get a smooth and clean finish on both. Perhaps we'll stick our necks out and go for the g102 mouse.