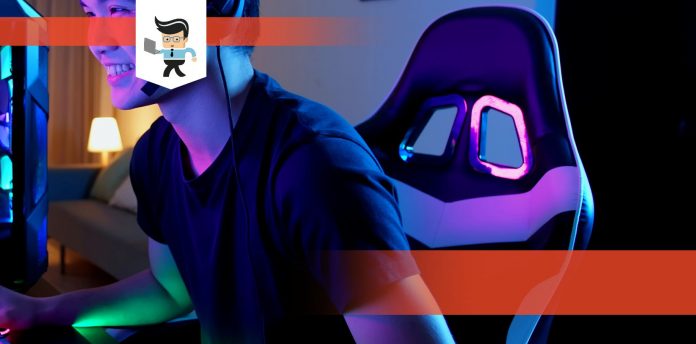 What role does the Dr Lupo chair play in the thrills and exploits of Benjamin Lupo in the gaming world? Well, the chair goes a lot to help maintain his dominance in Fortnite other top games, but does it work for just anybody?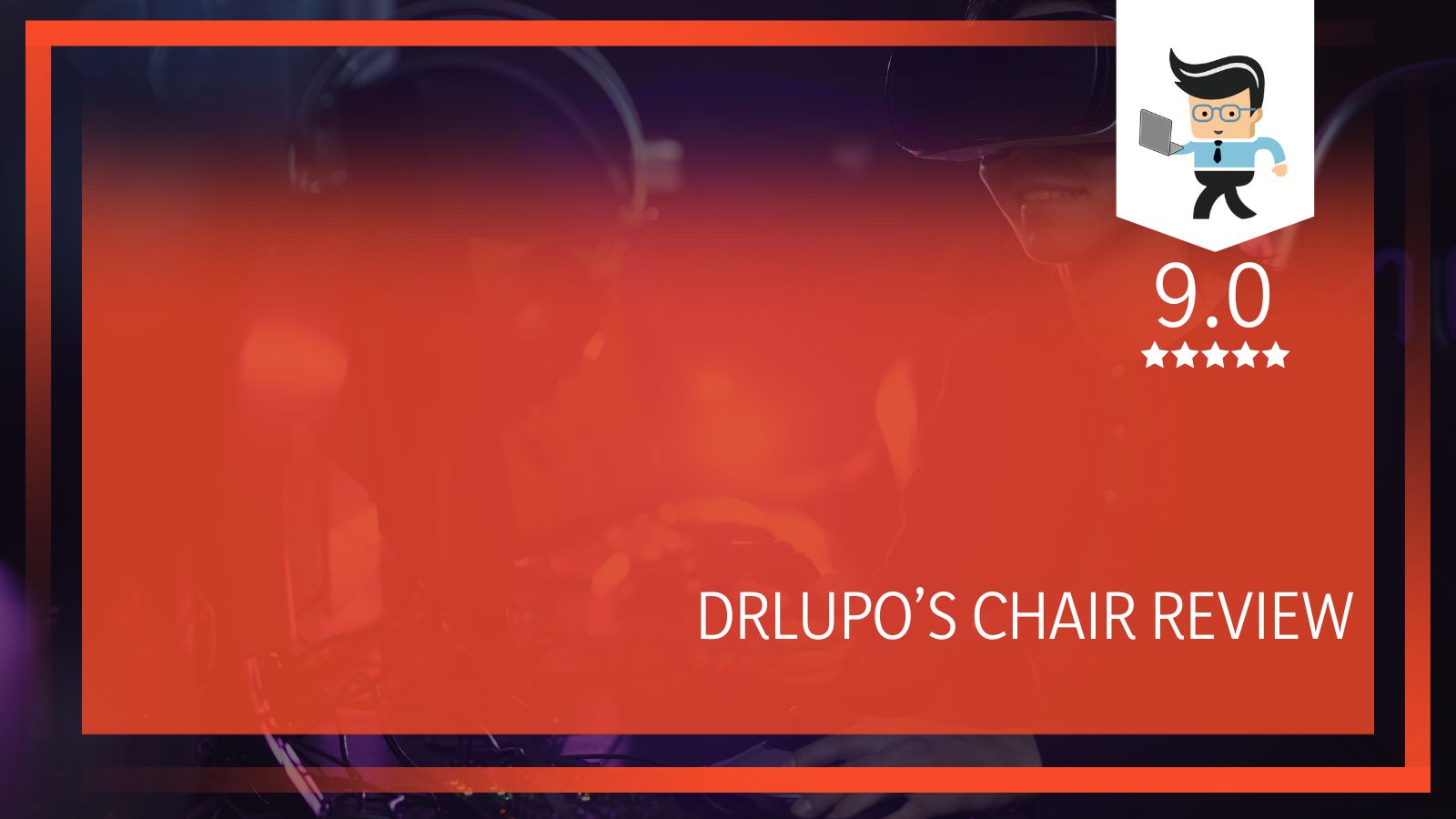 Read on to discover what our experts have to say about the chair.
Dr. Lupo Gaming Chair Specifications Table at a Glance
| | |
| --- | --- |
| Secretlab TITAN Series | Components |
| Brand | Secretlab |
| Lumbar Support | Yes |
| Armrests | 4D |
| Foam | Cold-cured |
| Leather | PU coating |
| Frame | Aluminum and steel |
| Ergonomics | Yes |
What chair does Dr. Lupo Use?
Secretlab TITAN Series Key Criteria
PROS
Wide 4D armrests
Provides decent lumbar support
Strong PU leather
Long-lasting quality
CONS
Lacks a lumbar pillow
Dr. Lupo is known for being quite the showperson for streaming and playing games like Destiny and Fortnite. Want to be a tad bit like him? You can start things off by replicating his gaming setup when you opt for this chair.
To start with, Dr. Lupo uses the Secretlab TITAN Series Gaming Chair. This gaming chair is no coincidence at all, as the gaming-focused qualities and excellent design of this chair must have won him over from the very beginning, for the right reasons. The Secretlab TITAN Series Gaming Chair is a unique mix of great design with top performance in a chair suitable for pro-gamers and enthusiasts.
As one of Secretlab's best and biggest chairs, this model boasts an ergonomic design, an extra high backrest, and an extensive seat.
It comes in handy for users looking to get a posture-correcting chair to prioritize their safety and comfort when working or gaming. It can also help you develop some Lupo-like skills and use this chair to significant effect. However, the qualities speak for themselves. The chair can handle over 200 Ibs in weight, which means many people can fit into it. This Secretlab model also gives adequate lumbar support beneficial to those who spend a lot of time on a chair.
This chair has always been the best choice for popular eSports teams, including Team Faceless and Cloud9. Such competitors love the feel of a great Chair. Relaxing on it is further enhanced with wide 4D armrests that are perfect for keeping your arm free from aches and wear. We haven't even mentioned how strong and durable the material and frame is. There's a firm PU leather upholstery that hugs the aluminum frame nicely. It's one chair billed to last for more than ten years.
The neck pillow does well to add more user comfort, coupled with a backrest that reclines to more than 165 degrees. That's all part of a tilt mechanism you get to enjoy. Also, the armrests are moveable. They can be moved up, down, left, right, in, and out to help you sit as you'd like them. We also noticed the Titan comes equipped with shock-absorbent, cold-cured foam. That's great because it allows the chair to have a resistant feel and compression than regular foams.
If you want a chair that is well-tailored, firm, comfortable, and can stand up to your marathon gaming sessions, then getting this Secretlab TITAN series is a no-brainer.
The Secretlab TITAN: Top Components and Features
– Material and Build Quality
This Secretlab is one refined gaming chair we're proud to review. That's because everything about this Dr. Lupo gaming chair gives off a top-notch feeling. The base is solid aluminum reinforced with ribs and gussets. If you pack some weight, think of this as a reliable platform to keep you comfortable at all times.
The gas lift comprises a class 4 heavy duty KGS cylinder. Also, you've got the switches on the armrests, which are made of stainless steel. That means they won't snap off as time goes on. As such, the armrests give you more support. For example, while you're playing Fortnite or streaming content, you'd want your hands in the right shape and nonexistent stress.

What you get from a chair like the Secretlab TITAN Series is an extremely stable and silent gaming chair. The build material and quality form a healthy spine with no obvious weak links. That's why it's billed to last longer and can compete with other top chairs out there.
– Excellent Ergonomic Support
Another aspect we love about the Secretlab TITAN Series is the fantastic ergonomic support for all users. Ergonomics is not something to understate because it plays a crucial role in how the chair performs. To that extent, the Secretlab TITAN boasts some high-end ergonomic features, including 4D armrests, a fully adjustable backrest tilt, adjustable lumbar support, and a tall backrest that supports gamers that stand up to 6'3″ tall.
What you get out of such features is ample support for your lower back. We all know how gamers and those who stream can get. All those hours often makes cramp, strains, and other aches build up over time. Not on this Chair, though.
With a lot of time sitting down, this Secretlab will protect your spine and connecting joints. Again, ergonomically designed chairs like this one will help protect you. It's beneficial to keep musculoskeletal disorders and back pain at bay. You can make further adjustments to the depth-adjustable Lumbar support. While the 4D armrests have a rubber exterior, it's firm and cushy enough than other plastic options out there in the market.
Sure, it's not the widest we've seen, but the armrests can move in all directions, including being width adjustable. That's a great advantage and means you can always be comfortable during any function. Whether you're typing, reclining, or have narrow shoulders, the armrests can be adjusted to meet you exactly where your arms are.
For more on the Lumbar support, we noticed the Secretlab has one built into the backrest. There's a knob that lets you control the depth. For example, if you choose the maximum setting, you'll notice a sizeable bulge that cradles the entire lower back.
However, this chair should have come with an included external lumbar pillow to cover the gamete.
Not to worry so much, though. There's an external neck pillow on this chair. We have to add that this neck pillow provides a premium comfort fit for the best gaming chairs. We noticed it had a gel-like fluid inside that surrounds your entire neck when you sink into it.
– Durable Construction
All this ergonomic support and build quality mean that this chair will stand the test of time. That is an essential consideration vital for pro-gamers like Dr. Lupo that use it for long hours every day. It gets top marks for the durability it offers.
That superb and durable construction quality also means that this chair can handle heavy loads. The fact that it can take 290 lbs weight capacity makes it a suitable choice for the world's biggest and tallest gamers.
A chair such as this with an aluminum reinforced base made out of a unique mix resistant to rust and corrosion is a top priority for gamers. We also have to mention that the aluminum used here, though strong, makes this chair lightweight.
– Multi-tilt Mechanism
We feel the Multi-tilt mechanism presents something more to like. Sure, the 165-degree maximum recline is reasonably standard, but the chair also sports a seat tilt angle lock like in some other high-end gaming chairs. As such, the seat's angle while pointing upwards can be locked in as well, not just the rise of the backrest.
Seat tilt angle lock is fabulous for those who wish to work in a heavily reclined position. Angling your whole body and not just your back is a real possibility. It's much like in a zero gravity chair. This feature makes many top chairs, including this Dr. Lupo streaming chair, the best out there.
– Seat Comfort and Firmness
There are a lot of opinions from review sites about this chair, especially concerning its firmness. The seat and cushioning are not exactly everyone's cup of tea. However, we think they're both more than adequate. The chair here has a medium firmness in comparison to rather hard and more challenging options.
As such, it's not hard to the point of being uncomfortable with users. What we noticed is a slightly firmer chair that does its best to maintain good posture. While a mushy option will soak in all your weight, it tends to leave your posture strained.
– Quality Luxury Upholstery
The feeling we got with the leather upholstery here is that of premium leather without that plastic touch other brands have. That's because of the default PU variety leather that is 4x more resistant to peeling and wear than regular PU leather.
With this standout upholstery of high-quality materials, you'll be comfortable and safe in the knowledge that you won't be changing chairs any time soon.
– Chair Setup
Secretlab didn't build this chair to break or damage easily. In line with that, the chair's assembly is straightforward and should take about fifteen minutes or less to assemble for one person.
You'll also get clear instructions coupled with an assembly video available straight from the Secretlab team.
When putting this chair together, you mustn't touch the backrest recline lever before the chair is fully setup. You'll also come across plenty of warnings about how to get things right. On the whole, the Secretlab TITAN Series is comfortable and customizable.
Keep in mind that Secretlab also designed the Titan for practical impact rather than attractiveness. That's what makes it a significant part of the Dr. Lupo setup.
Frequently Asked Questions
1. What's the cost of Dr. Lupo's Chair?
The cost of a gaming chair like the Secretlab TITAN Series used by Dr. Lupo is not as expensive. Sure, the whole gaming chair setup cost so much, but the chair represents a smaller chunk than several products. That is because this Secretlab Chair is affordable for eager game streamers. For the value you get, that means a fair price.
The top-quality features are worth considering the price, as you won't get these many quality features on one chair at fair value. Other brands like DXRacer cost more and usually have the same upholstery, materials, and components like the Secretlab TITAN Series chair.

Conclusion
We had pleasure reviewing the Secretlab Titan and can confidently say that it's one without fluffy descriptions. There's barely any fault to be found here, with our only con being that it doesn't have a lumbar pillow to go with its cool setup features.
Perhaps the neck pillow does enough to keep your head and neck comfortable.
The Dr. Lupo gaming chair will come in handy for those who spend a lot of time sitting and playing their favorite video games. Gamers don't want to be stuck with trouble getting up. That's what makes this chair a good fit for them.
Its superior build quality and design will ensure that you have no problem getting up after sitting or gaming for prolonged hours. As such, it's not just for pro gamers but anyone looking for a top-notch ergonomic chair with a robust reclining mechanism, skeletal support, and straightforward setup. There's also the superb price range that gives you value.