The Corsair LL vs QL discussion presents a challenging proposition to many computer enthusiasts. These two fans are considered top-notch options on the market.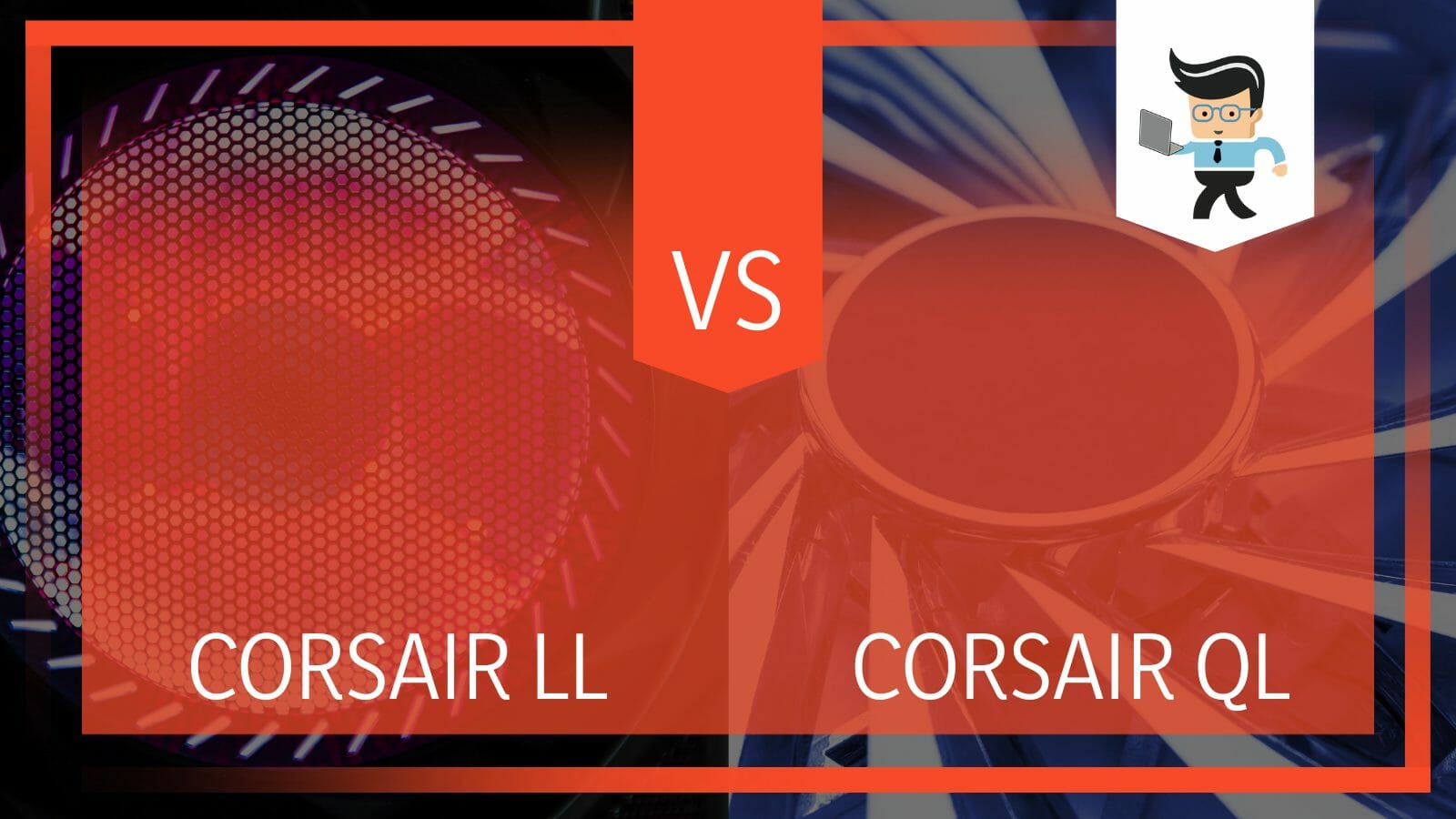 However, one or both may be wrong for you, which is why you need the best information about them.
This article contains information about the features and qualities of both fans and which one offers more to users.  
Features
Corsair LL

 

Corsair QL

 

Airflow 

43.25 CFM 

41.8 CFM

Fan RPM

600-1500 RPM

525-1500 RPM 

Sound Capacity 

24.8 dba

26 dba 

RGB

Four with single Lightning Node Pro hub

Six with Lightning Node Pro hub
What Is the Difference Between Corsair LL vs QL?
The main difference between the Corsair LL and Corsair QL is that the Corsair QL has more LEDs on the back side of its fans, allowing for more illumination inside the case, while its counterpart, the Corsair LL, does not carry this distinction. 
– Airflow Pressure

 
Winner: Corsair QL 
To begin with, the Corsair LL comes with a fan size of 120mm x 25mm, which is the same as the QL. The fan is also a 140mm version built for maximum performance.
What's more, all the fans have pulse width modulation control in airflow. However, the Corsair QL series PWM control works the fastest by a .5% lead, but it has a late on and off pulls section, which is seconds late. 
In addition, the LL handles more voltage friction compared to the QL and even the ML series. But you'll find that the QL carries up to 1.5mmH20 force.
The LL might provide more real-time max airflow at higher cubit feet than a QL, but the QL performs better. Moreover, these two fans have hydraulic bearing types. 
– Software

 
Winner: Both 
The iCUE software is available on these two Corsair case fans. You can use it to command your entire setup via a single interface, which helps to personalize your system's performance and visuals. Launching the software on your computer will display all your Corsair devices on the dashboard.
While the iCUE is not essential to configure the LL model, it's still useful for adding controls to your fan. For both models, you can set the pattern and color of the fans to your preferences. 
– Lighting and Presets
Winner: Corsair QL
In keeping with modern trends, Corsair designed the QL to use up to four fans in a single RGB from a single channel. That's awesome, considering many fans don't have this capability. Further, the Corsair iCUE compatibility technology makes it straightforward for three versions of fans to adjust with any RGB. 
The QL also comes with a fantastic 34 addressable RGB individual light setting, so you can change it to any pattern you want, including custom settings. It would help if you had only 13 volts max to play around with the lights beside the classic lighting node core to help you combine with other RGB fan hubs. 
The LL also has a three-pack fan set with node cores for lighting and two light hoops. With those, you can get significant lighting effects, just not like on the QL. Moreover, the QL has LED on the circle of the rings, which produces more custom lifting than the LL and regular RGB fans. 
– Speed

 
Winner: Corsair QL 
RPM is the most critical factor in dissipating heat. When the heat is higher, the fans begin to have faster rotations. These two Corsair fans offer good speeds, but which carries the maximum rotation? 
The speed of the QL ranges from 525 to 1500 RPM. If your computer component is too hot, this Corsair model will increase its speed to 1500 RPM. With this fan speed range, you have more space for dynamic adjustments. That means the fan controls its speed depending on your computer's load. 
For example, since the LL can only lower its RPM to 600 when the load is low, the QL can lower it to 525, which is much better for saving energy and limiting noise. 
– Noise Control

 
Winner: Corsair LL
A high RPM is good, but that could also mean high noise levels; however, that's hardly the rule with all fans. But specks of dust inside your PC case can make your fan to rotate faster than expected. That's why a thermal paste to dissipate the heat comes in handy for your processor.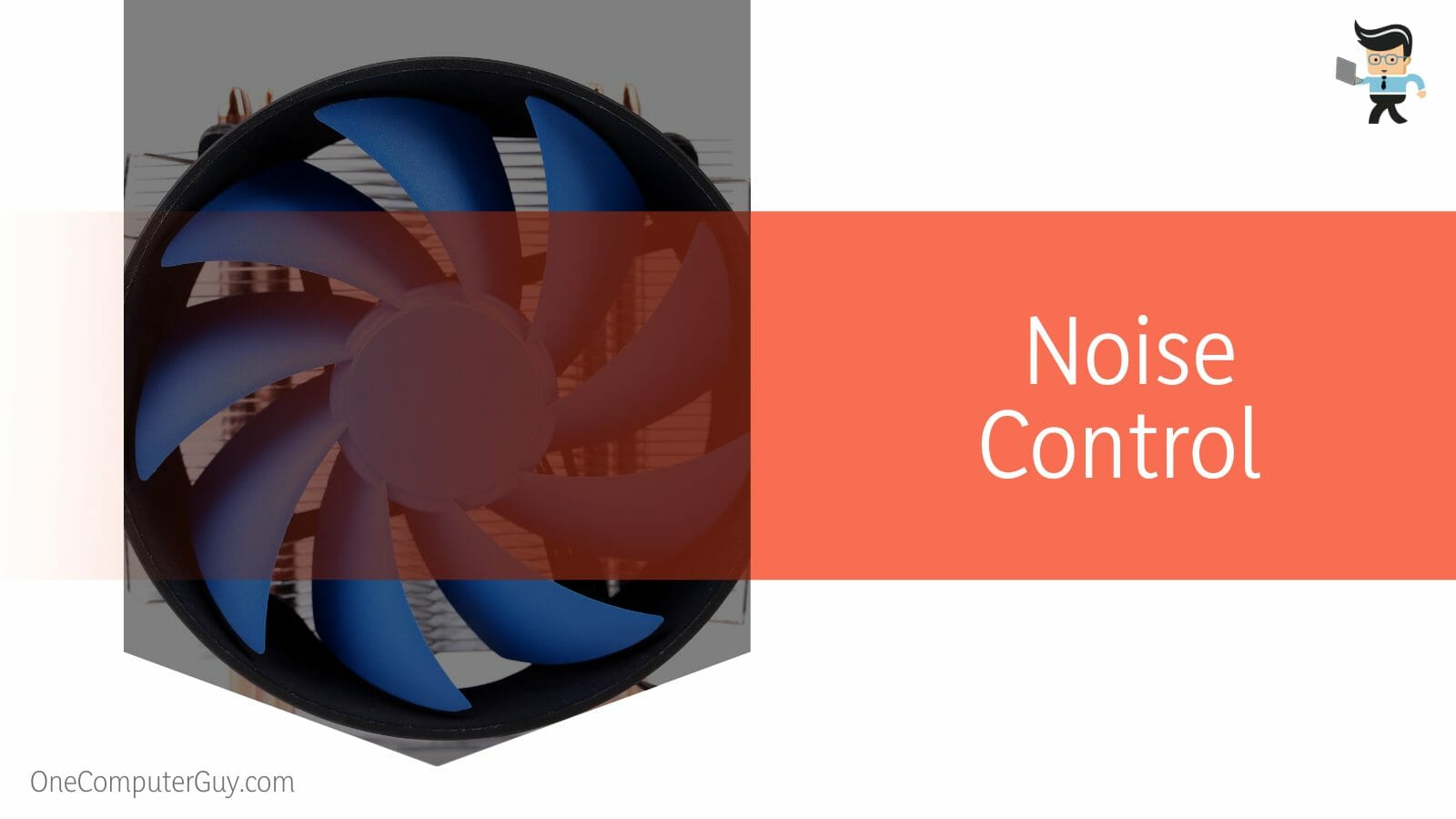 Further, dust presents the main challenge to dissipating heat from components like the processor and motherboard. When these components become too hot, and the fans rotate faster to reduce the noise level, expect a higher noise level. 
When we checked out the RPM and sound of these two fans, the QL model delivered more noise, even with a sound level reaching 26 dBA. But the sound level of the LL model is 24.8 dBA, and it works efficiently with low noise levels.
– Performance and Cooling Capacity
Winner: Corsair QL 
While the Corsair LL and Corsair QL have exceptional cooling capacities, the QL has more LED settings. From our review of both, both have good rotations per minute.
The higher the rotation, the higher the airflow it creates, which means a stable temperature for your computer. However, that leads to high friction and more noise. That's why the Corsair brand includes magnetic levitation. 
The QL wins the performance parameter with better airflow, load-carrying capacity, and more dynamic RGB LEDs. If you have a gaming PC, you'd want the QL RGB fan next to your computer. 
– Setup

 
Winner: Corsair QL 
These two fans only need a few connections or installations. However, the QL is far easy to set up since it does not have a lighting node core. As for the Corsair LL, it must be connected to the node deep inside your computer case.
Pros 
Good-looking fan

Lively performance 

The triple pack includes the Lighting Node PRO controller 

Sixteen addressable RGB LEDs
Cons
Corsair gets things rolling on the LL120 fan with sixteen independent RGB LEDs. Twelve lights take shape in the frame, while the other four are in the inner fan's blades. Using Corsair iCUE software, you can configure these RGB lights by choosing from various animation schemes across the fans. 
The fans feature premium-quality blades which are thick and durable. These blades provide excellent cooling performance, give your computer better airflow, and operate silently.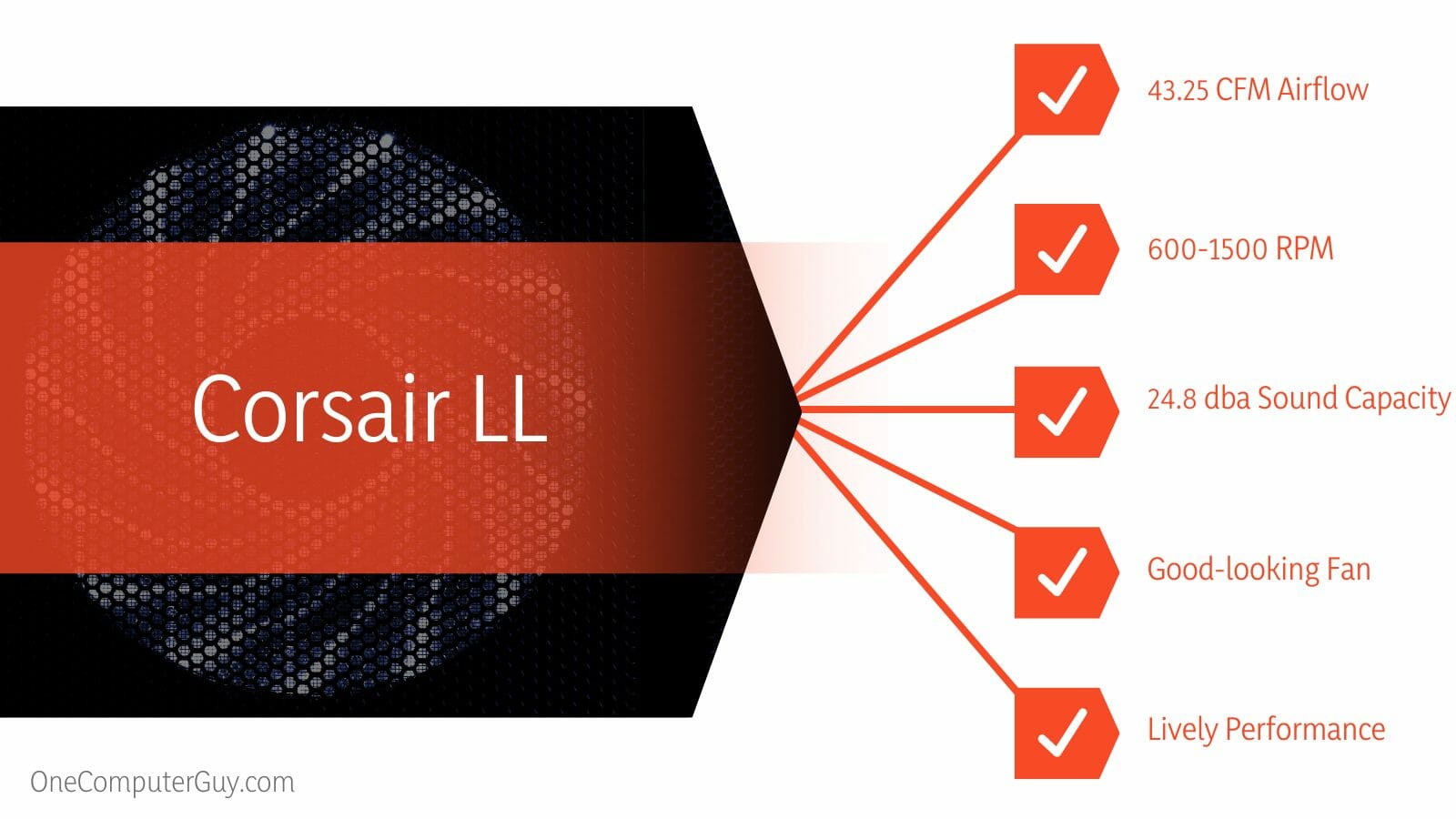 Further, white blades enhance the RGB effects for a stunning background. Who says you can't keep your system cool and enjoy fantastic lighting simultaneously? 
The Lighting Node Pro here comes with individually addressable LEDs with software controls. As a result, you get better illumination and effects for your PC. Besides, there are four lighting strips featuring ten RGB LEDs each and magnets to improve the fans' lighting potential.
With them, it's a straightforward installation process. The Node Pro also lets you sync the lights with other iCUE-supported products from Corsair.

Performance-wise, the LL gives off a great experience, and even though it's a bit expensive, it's easy to use and customize. 
Pros 
Superb looks from both sides

34 Individually controllable RGB LEDs 

3 pack has Lightening Node Core

Smart operations 
Cons 
No fan controller included in 3 pack

RGB connections are proprietary
LED fans may have been around forever, but the Corsair QL takes things to the next level. It features a hard-to-believe 34 individually addressable LEDs per fan. Each QL series fan has more stunning RGB effects than most gaming machines combined.
In addition, the fans on the QL fully work with the entire iCUE family of devices like the Lighting Node Pro and Commander Pro. When you think about it, a full complement of six of these is a staggering 204 LEDs.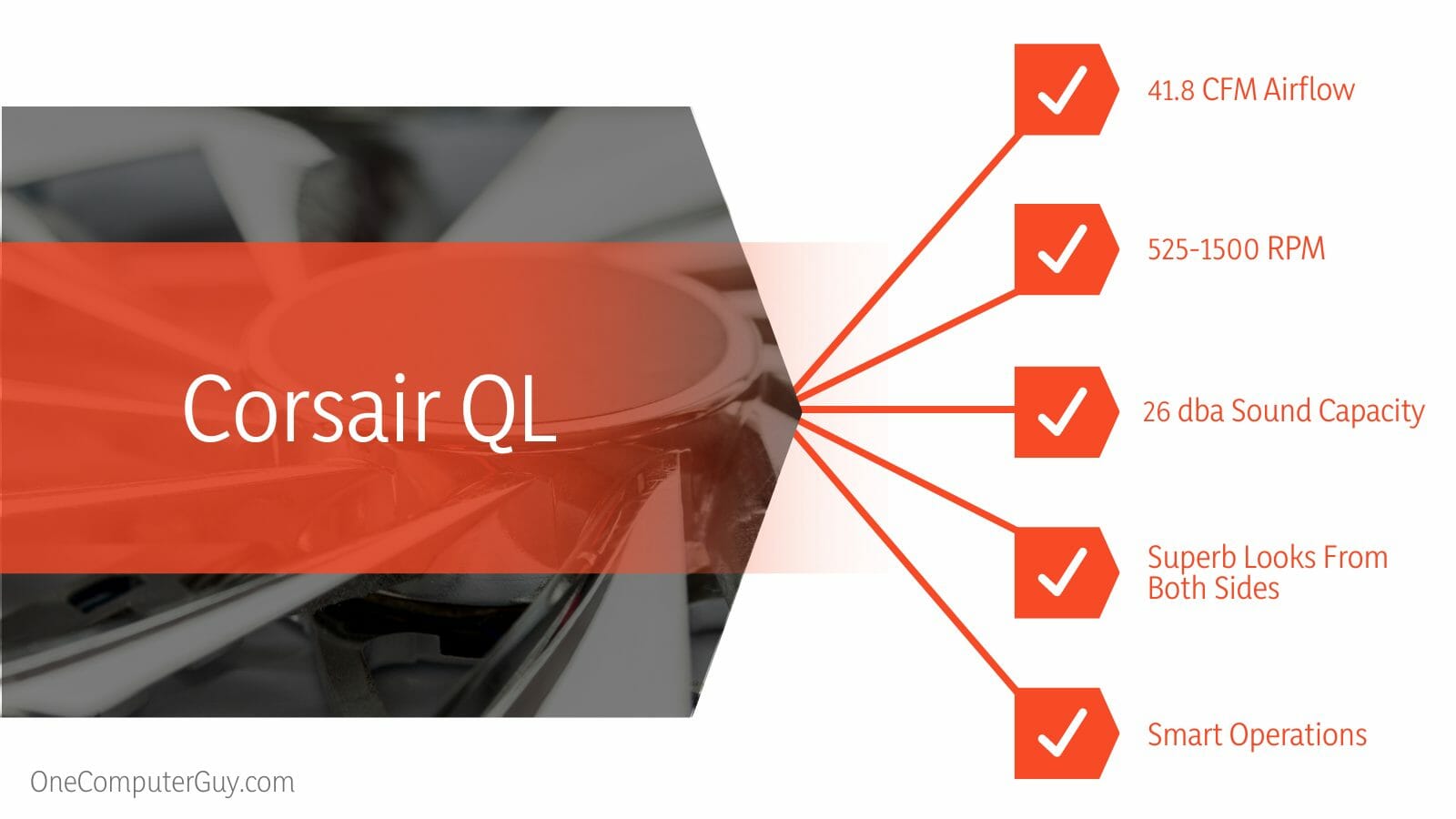 You get to configure and customize the lights to your taste. Corsair understood that users might have issues coping with the insane number of lights. The brand included the new Lighting Node CORE in this 120mm 3-pack kit. With them, it's easy for you to handle a full complement of QL series fans with ease. 
Further, the QL series improves upon the Corsair LL-series fans, with more than double the RGB LEDs in each fan. The RGB lighting is equally distributed, with 16 RGB LEDs on the device's rear side and 18 on the front.
Also, the QL multipack comes with an iCUE lighting Node Core. It's beneficial to help you control up to six of the brand's new QL RGB LED fans via a single USB 2.0 internal header.
The fan speed is potent enough and combines with the PWM control to ensure your fans cool rapidly when needed. However, they will stay silent under low loads.

Overall, performance is excellent, especially if you're a fan of dynamic RGB and LED designs that give the QL more than a touch of class. Otherwise, it performs above average and slightly better than its counterpart above. 
FAQs

 
– What Do LL and QL Denote in Corsair Fans?

 
Corsair company names the LL fans to represent the Lighting Loop fans. The fan comes with two very bright loops of RGB, one around the case of the fan and one around the inside. On the other hand, QL stands for Quad Loop about the LEDs present on the device. 
– Is the Corsair QL a Good Choice for My Rig?
Yes, the Corsair QL can be a very good choice for your rig as it was primarily designed to add functional aesthetics to your build. That means it's not as high-performing as you'd imagine. However, take nothing away from its fast RPM rate or high static pressure.
– Are the LL and QL fans worth mixing together?

 
No, the LL and QL fans are not worth mixing together. While you can mix these two fans, you'll need a lighting node pro hub to communicate with any of the three hubs. However, we recommend something other than mixing. The preset can significantly hamper their performance. 
– Will Corsair LL Fans Work With Radiators?
Yes, the corsair LL fans work with radiators if you force them to. However, the LL isn't designed to pair with radiators and will not give you a good enough performance. LLs are good airflow fans when applied as intake or exhaust fans. 
– Is the LL Fan Model Good for my Gaming Rig?

 
Yes, the LL fan model is good for your gaming rig. The Corsair LL model has top-quality cooling, RGB lighting, and customizable features. On top of that, you'll enjoy a quiet time, thanks to its low noise levels and high-quality build.
Conclusion

 
After reviewing various information about these two RGB fans from Corsair, we noticed they are both impressive.
Each delivers an above-average performance across different parameters, such as fan speed, cooling, and lighting effects. The LL series appeals if you're all about sound and some control. 
Overall, we will settle for the QL since it delivers the best performance in this comparison. However, its steep price means it is not for everyone.
But if you can, and you're faced with this head-to-head, pick the Corsair QL. More lights and customizable parts make it a worthy companion for gaming computers.