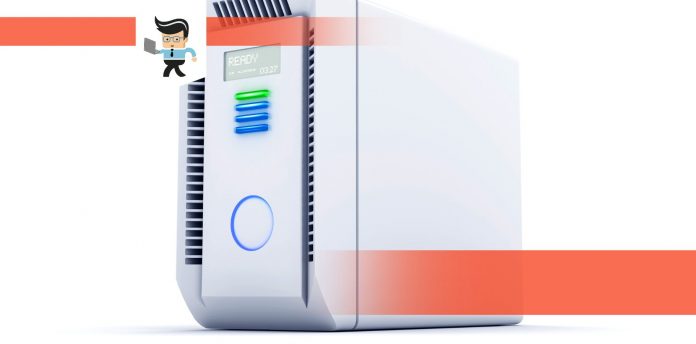 If you live in a dusty environment, you need to find a dust proof PC case. This will protect the sensitive pieces of the computer that need to function properly. Most importantly, they need to keep the fans free of dust so that they are able to move and keep the heat moving out of the case.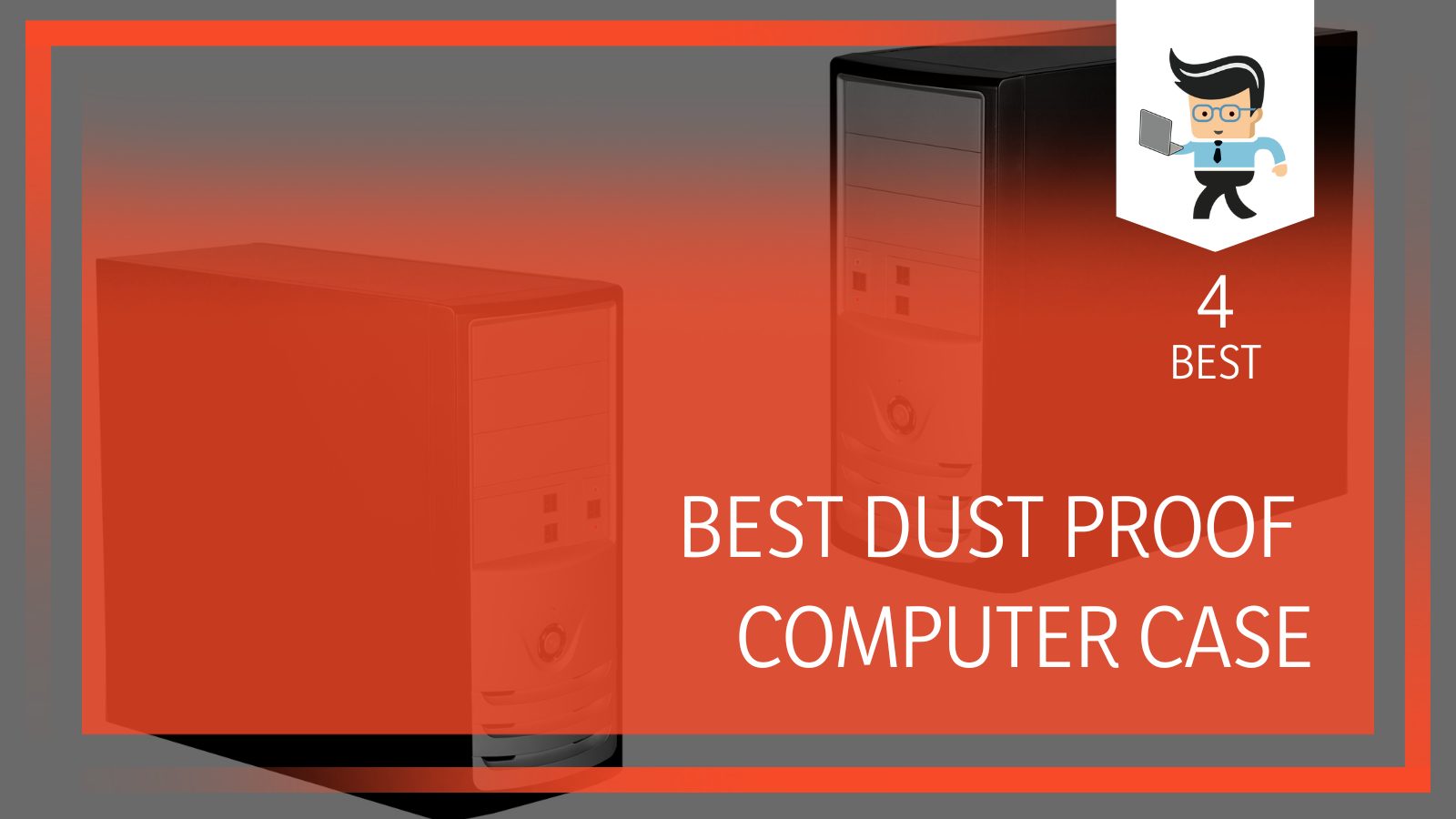 Dust protection can come in the form of the case itself and through computer cases with dust filters.
What Is The Best PC Case For Dusty Environments?
There are so many PC cases on the market today, but there aren't many that are great for dusty environments. If you are looking for a PC case with dust filters, we suggest starting with some of these options:
Brand Name: Fractal Design
Series: Fractal Design Define R5 Black
Item Weight: 23.6 pounds
Product Dimensions: 20.51 x 9.13 x 17.76 inches
Item Dimensions L x W x H: 20.51 x 9.13 x 17.76 inches
Color: Black
Computer Memory Type: Pc_1066
Audio-out Ports (#): 1
The Fractal Designs Define R5 case is marketed to most people as a gaming PC case, but it is simple enough that it can be a case for any dusty environment. The style fits with any other materials that you use because it is just nondescript.
It isn't going to add to the overall look, but it won't steal attention either. If you are looking for something a bit fancier, there is a windowed version available. You can pick between three colors: black, titanium, and white. The black case is easier to find.
Defined as a mid-size tower, it actually feels a bit more like a larger tower. It has dust filters on both the top and bottom of the case. These filters are very easy to access from the front of the case so that you can clear them regularly. They are easy to take in and out as well if you want to swap.
One great thing about this case is that it has good cable management thanks to the spread-out layout and the spacious interior. Additionally, it is pretty good at quelling noises.

The worst thing about this case is the price, it is a little pricy. If you have the budget for it and you aren't afraid of something that is a bit bigger, this is definitely going to be your choice. However, there are some cheaper dust proof computer cases out there that you may want to consider as well.
Dimension (H x W x D): 471 x 224 x 492 mm (18.5 x 8.8 x 19.4 inch)
Net Weight: 8.2 kg / 18.07 lb
Side Panel: 4mm Tempered Glass x 2 (Left and Right)
Material: SPCC
Cooling System: Rear (exhaust) : 120 x 120 x 25 mm fan (1000rpm, 16dBA)
Drive Bays: -Accessible 2 x 2.5'' ; 2 x 3.5'' or 2 x 2.5'' -Hidden
Expansion Slots: 7
Motherboards : 6.7" x 6.7" (Mini ITX), 9.6" x 9.6" (Micro ATX), 12" x 9.6" (ATX)
I/O Port: USB 3.0 x 2, HD Audio x 1
PSU: Standard PS2 PSU (optional)
The Thermaltake View 21 Dual Tempered Glass ATX Black Gaming Mid Tower Computer Case is a very popular, good looking dust proof computer case. It features durable 4mm thick tempered glass windows, a preinstalled 120mm rear fan that has removable filters, a full-length PSU cover, and good ventilation. This makes it stand up to dusty environments.
At the same time, it is a powerful option that offers a lot of expansion options and higher-end pieces. It is a great case if you are looking to use a liquid cooling system, which is increasingly popular in gaming communities.
If you have children or pets that will be around your computer, this is another great option because of just how durable it is. The built-in PSU cover protects from dust and helps to hide unsightly cables from view to give your computer a sleeker look, which isn't always possible. It also provides better airflow than most dust-proof setups.
The View 21 maximizes interior space and spread for bigger pieces. You can add quite a few expansions for an even more powerful machine. The dust reduction technology uses a super fine front filter, front panel filter, and bottom filter that offer great protection and a reduction of dirt and dust.

At the same time, you won't have to worry about your system overheating because of the dust filters. The View 21 dissipated heat with a built-in 120mm fan and you can get up to 5 of those fans.
Brand Name: Phanteks
Item model number: PH-EC416P_BK
Item Weight: 16.7 pounds
Product Dimensions: 18.3 x 8.3 x 18.5 inches
Item Dimensions L x W x H: 18.3 x 8.3 x 18.5 inches
Color: Satin Black
The Phanteks Eclipse Series P400 is a budget case for people who need dust proofing. It has a sleek appearance and a tinted side window so that you can show off all parts of your build.
Available in black, white, and gray, you can dress this one up to be exactly what you need. If you are trying to limit noise, there is also a silent version that has a bit better sound control.
The case itself is spacious on the inside without being too big on the outside. It has plenty of options for cable management, but you need to be careful because it can fill up quickly and the side windows scratch very, very easily.

The fan mounts themselves have magnetic dust covers, which makes them extremely easy to remove, clean, and even replace on a regular basis. This is a great option for the dustiest of environments like construction sites, art galleries, and more.
Mini ITX, Micro ATX motherboard compatibility
2 drive bays of 5.25″, two 3.5″ HDD positions or 3 bays 2.5″ or one 2.5″ and one 3.5″drive positions
4 expansion slots
Support cooling system: 3 Fan positions (1 fan included)
Filtered fan slots in front
CPU coolers up to 148 mm in height
Case dimensions (WxHxD):175 x 358 x 410 mm (6.9 x 14.1 x 16.1 inches)
Net weight: 3.8 kg (8.4 lb)
The Core 1100 from Fractal Design is one of the smallest dust proof cases that you can get. It has some of the smallest dimensions, which is attractive for those who want to build something low profile.
This case is extremely easy to use and setup, though admittedly it isn't the best looking option. It is a lighter case, but that doesn't mean it isn't high quality. In fact, it feels like quite a good case in terms of durability. While it is certainly an entry-level product, that doesn't mean it is bad. You just aren't going to get anything that is overly flashy.
Some people have issues with the narrowness of the enclosure, but it should be enough for most standard gear. It has plenty of fan openings and filters so that you can keep out dust.

One thing to note is that the prices of this case vary and change, so you should keep an eye on it.
Things To Consider
If you are looking to purchase a PC case for a computer that will be used in a dusty environment, there are a few things you may want to consider before you pull the trigger. While most cases don't need maintenance or this much care, these will.
How Easy Is It To Access The Dust Filters?
Most PC cases will have dust filters in some form, but they aren't always that easy to remove. For a PC case that is going to sit in a dusty room or environment, you need to find a case that has dust filters that are easily accessed, removed, cleaned, and then replaced.
You may also want to think about replacements in general: are they available for your case?
What Is The Airflow Like?
You always want to ensure that you have positive airflow if you are going to store your PC in a dusty environment. This will help to ensure that there is more air being blow into the case than the air coming out.
With positive airflow, the majority of the air will go through the fans, which are filtered.
This is what helps to protect the insides from dust damage. Remember that dust and particles can scratch up the delicate technology.
Overall, the best dust proof computer case is going to be the one that can protect the tech you need, but also hold it. If you are building your own computer, you will need to think about the space you need, the amount of airflow you need, and what you are going to use your computer for – all of that will impact your decision.