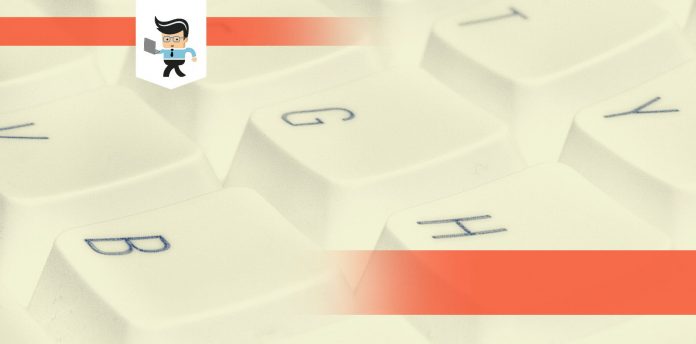 Without a doubt, white gaming keyboards have now become a staple and indispensable tool in the hands of every pro gamer, and the reasons could not be far-fetched.
They often combine the most desirable features and attributes of a mechanical keyboard with an aesthetic appeal that will impress anyone.
Today, there are quite a lot of stylish white keyboards on the market. So we have taken it upon ourselves to sort through the best options and help you decide the most suitable model for your gaming needs. Read on!
Best White Gaming Keyboard Comparison Table
Keyboard Models
Top Features
Redragon K552

Beautiful RGB LED backlighting
Spill-resistant
High-speed USB connection

Corsair K70 MK2

Powerful CORSAIR iCUE Software
Cherry MX Speed switches
Colorful RGB backlighting

Royal Kludge RK61

Long-lasting rechargeable battery
Super-bright LED backlight
Wireless connectivity

EagleTec KG011-R

Durable build
Spill-resistant
Customizable mechanical switches

NPET K10 Gaming

Macro-programmable
Water-resistant
Colorful RGB LED backlighting

Rk Royal Kludge Rk61

Powerful Gateron switches
Wireless connectivity
Rechargeable lithium-ion battery

HUO JI Z-77

Programmable mechanical switches
Doubleshot ABS keycaps
Customizable LED backlighting

LANGTU

Durable metallic back panel
Spill-resistant
Rainbow-colored backlighting
First on our list of the best white gaming keyboards is the K552-WR model from Redragon.
Aesthetically Appealing Design
Straight out of the box, the Redragon K552 mechanical keyboard's design oozes of great aesthetic appeal that is common with white gaming keyboards. Made of sturdy aluminum and ABS materials, this keyboard offers great assurance on durability and longevity without sacrificing performance.
Its solid metal construction will come in handy during tough, marathon gaming sessions. Also, you can count on its plate-mounted mechanical keys and switches to guarantee longevity and great performance as well.
At 2.31 lbs, it has a stable build and solid structure, which implies that it can sit comfortably on your desk, so you don't have to worry about your keyboard sliding up and down the surface when gaming.
Similarly, the keyboard's TKL design will conserve and create space for other items on your desk.
Decent Outemu Blue Switches
Redragon K552 comes equipped with the high-performing Outemu Blue switches, which is almost a perfect replica of the renowned Cherry MX Red.
You will find the smooth, audible click, and the overall performance of these switches very useful when gaming or typing over a long period.
When it comes to the RGB LED backlight feature, you cannot help but admire the elegance of the Redragon K552. Thanks to its precision-engineered keycaps, the keyboard offers vivid and very bright uniform RGB backlighting whenever the feature is enabled.
Its rainbow-patterned LED offers nineteen astonishing lighting effects with different brightness levels. What's more, you can even switch to a mode that allows you to customize these effects either for gaming purposes or for your personal use.
High-Speed USB Connection
There is a high-speed, gold-plated USB connector onboard that allows you to connect seamlessly with external devices on various platforms, including Windows and Mac OS. At about 6ft long, you can make the most of this extra-long cable in a large space without impeding your overall gaming performance.
For an avid gamer or programmer, the keyboard can be immensely useful. Its N-key rollover and anti-ghosting features allow you to press multiple buttons to initiate a command in real-time without any conflict.
The keyboard can also survive accidental liquid spills, thanks to its splash-proof design.

The Redragon K552 provides a top-notch gaming experience for anybody looking to get a high-end feel on a budget keyboard. Its all-white, TKL design is fascinating and intriguing, while the precision-engineered keycaps deliver smooth and consistent performance at all times.
Pros
Great price point
Durable and stylish build
Beautiful RGB LED backlighting
Spill-resistant
Cons
Switches are not genuine Cherry models
Some keycaps are not uniform
Another top white gaming keyboard on our list is the Corsair K70 MK2. You can take our words for it; it is one keyboard that looks really awesome in white.
The TK70 MK2 mechanical keyboard affords Corsair the chance to once again show why it is highly revered by top gamers and professionals around the world. This is evident in the way it combines tons of extremely useful features and great design without sacrificing convenience and great performance.
As one of the best full-size keyboard models from Corsair, the K70 MK2 has a low profile and a super-fast actuation point that peaks at 1.2mm.
The keyboard comes with a silver aluminum frame alongside sturdy PBT double-shot keycaps that will translate into great durability and top performance for every user. You can count on these top-quality components to deliver the accuracy you desire at all times.
Beautiful RGB Backlighting
K70 MK2 has a remarkable per-key RGB multi-color backlighting feature, which is vivid and dynamic enough to capture the attention of any user.  It is important to note that you can customize the backlight to reflect a beautiful display of RGB colors beneath the keys via the device's iCUE software.
One of the most prominent features of the Corsair K70 is the built-in Cherry MX Speed mechanical keyswitches. These switches will count in your favor, as they provide the much-needed reliability and accuracy that will transform your gaming experience.
Also, their low activation force enhances the keyboard's touch receptivity. There are additional WASD keycaps available for those interested in swapping out their original keycaps for textured keycaps. You can easily do this using the pull tool that comes with the keyboard.
High-performing CORSAIR iCUE Software
On the software side of things, it is powered by the superb CORSAIR iCUE software, which is by far one of the best around. Notably, the software offers support for programmable macros and allows you to customize the device's multi-color illumination exactly as you wish.
Other notable features of this white RGB gaming keyboard include the availability of a USB port that allows you to connect your mouse and other external devices without any hassle. Also, the keyboard has a total storage of 8MB, which is large enough to store your macros settings and use them on the go.

Arguably one of the best white gaming keyboards out there, Corsair K70 MK2 is a reliable option if you wouldn't mind the price. It offers great value for money and combines great performance with nice-looking RGB backlighting and attractive white color to make your gaming experience more fun.
Pros
Durable aircraft-grade aluminum construction
Dynamic RGB backlighting feature
Smooth and super-fast Cherry MX Speed switches
Powerful iCUE software
Cons
Can be very costly for anybody that is on a budget
Next on our list of the top white mechanical gaming keyboards is the Royal Kludge RK61.
Straight out of the box, this keyboard does not really offer much goodies and accessories, which is quite understandable considering its price-point. However, apart from that, it offers little or no compromises that could severely impact performance or disrupt your gaming experience.
Minimalistic Design and Compact Build
Starting with the design, the compact and space-saving 61 key build is solid and impressive at the same time. You will appreciate the effort that went into its construction, as the manufacturer has managed to strike a balance between portability and great build quality.
The keyboard can sit comfortably on any surface without budging from its position, thanks to the four rubber grips located at the four corners of the device.
Wireless and Multi-Device Support
As a wireless-enabled keyboard, RK61 offers support for multiple devices, including external devices with an HID profile.
Similarly, the keyboard allows you to connect to as many as three different devices at the same time. What's more, you can easily switch to any of these devices without losing connection by selecting the FN+Q, FN+W, or FN+E buttons simultaneously.
Despite its lightweight construction, the keyboard can stand up to 50M keypresses, which is way longer than whatever a membrane keyboard can withstand.
Long-lasting, Rechargeable Battery and Decent Keyswitches
The device comes with a built-in, rechargeable lithium-ion battery, which offers up to 10 hours of active use at a single charge. You have nothing to worry about whenever it runs out of juice; just plug it in via USB, and you are good to go.
When it comes to the key switches, we don't expect to get something premium at such a price point. However, we are impressed with the level of performance of the blue Jixian switches that comes with the Royal Kludge RK61.
While they are not up to par with premium switches like the Cherry MX models, they will provide you with a satisfying click and good tactile bump at all times.
It has a bright LED backlighting feature alongside two adjustable brightness levels that will help jazz up your gaming activities. To help conserve battery, the backlight automatically goes off if it fails to detect any activity for more than three minutes.
However, the keyboard comes with a pre-adjusted angle/ height, and every attempt to adjust it ourselves proved abortive. This could really put you off if you are big on adjustable heights and angles.

In conclusion, the Royal Kludge RK61 is a decent all white mechanical keyboard if you are looking to enjoy amazing gaming sessions without breaking the bank. Its minimalistic design and wireless support make the device very compact and portable.
The permanently adjusted height/angles might be a turn off for many. However, if you consider the solid design and Bluetooth, which is a remarkable addition, it is still a decent choice.
Pros
Affordable
Compact build and design
Wireless/Bluetooth enabled
Bright RGB backlight with up to 18 modes
Cons
Replica keyswitches
Pre-adjusted heights/angles
Looking to purchase a white backlit mechanical keyboard that will not hurt your pocket? The Eagletec KG011 could really come in handy in this regard.
Great Design and Build Quality
Design-wise, it is in the league of the best out there, with a premium aluminum build and white ABS plastic construction. It comes with a metal frame that translates into a premium feel and enhances the durability of the device.
Thanks to its non-slip rear feet, the Eagletec KG011 sits comfortably on any surface. It can be adjusted to give you a suitable and convenient angle for your typing and gaming activities.
The EagleTec KG011 has an amazing blue backlight that comes alive in the dark for a truly enjoyable gaming session. This will come in handy for anyone who detests the RGB LED backlight and would rather have a uniform backlighting color across the board.
We find the anti-spill design of this keyboard very useful and important, as it helps to protect your device from accidental liquid spills.
You will never know how important this feature is until you find yourself in a position where your keyboard needs to stand up to the damaging effects of these spills. Luckily, you have nothing to worry about, as the Eagletec KG011 has what it takes to ward off that threat.
Customizable Mechanical Switches
You will come to appreciate the highly-customizable mechanical switches that come with this keyboard when typing or gaming for a long period. The switches here are highly-responsive and sturdy, and they are designed to withstand strong impacts.
Notably, they will provide you with the much-needed tactile bump and audible click sound, with accurate actuation and medium resistance to cap it all.
With a total of 104 keys, the EagleTec KG011-R is a solid option for any gamer looking to enjoy the benefits of a full-size mechanical keyboard.  Speaking of which, you get to enjoy an amazing typing and gaming experience with an impressive anti-ghosting feature.
You can also enjoy seamless connections with your laptops and monitors, thanks to the bundled-in USB connector.
The Eagletec KG011 could have been perfect, if not for a few downsides that could put some users off. The keyboard produces some slight buzzing sound that really does not pose a threat except in an extremely quiet environment, where they can be very audible.
White keycaps are a beauty to behold, for sure. However, when they accumulate dirt, they can be irritating at times. This is also one of the major downsides of this keyboard, but if you wouldn't mind, it's always a solid option.

The Eagletec KG011 mechanical keyboard is a nice blend of top-quality design and cool features. The keyboard's white plastic build and air-craft grade aluminum construction guarantee durability and longevity. Also, the mechanical switches are up to par with some premium models.
Pros
Aircraft-grade Aluminum build
RGB illumination
Great value for money
Tactile and clicky mechanical switches
Cons
Accumulates dirt easily
Quite expensive
As a popular maker of gaming keyboards and other accessories, NPET has made its mark among the teeming population of pro gamers and enthusiasts around the world. One of its top accessories is the NPET K10 floating gaming keyboard, which is a nice piece of device by all indications.
Starting with the design, there is no way you wouldn't like the keyboard's overall ergonomic design and fine finish. Its metal base is designed to not only withstand the most arduous gaming session but also to help keep and maintain a steady position while it is in use.
NPET K10 gaming keyboard has an ultra-slim design that helps to conserve desk space and enhances its portability at the same. You can take it along with you and enjoy your fast-action games and heavy-duty typing activities on the go.
No doubt, the keyboard is quite big. However, its ergonomic design ensures that you are able to access just anywhere without feeling ache on your wrist. With a total of 104 accessible keys and 13 dedicated multi-media keys, you are in for a smooth ride when it comes to typing and gaming activities.
This is something that will appeal to all gamers, as you have all keys right where they need to be in order to improve your response rate.
It also feels good to know that the macros here are programmable, and you can adjust the keyboard's height/angle to fit your posture or sitting position.
Thanks to its floating, triple protection design, the keyboard can easily resist liquid spills to help prevent water damage. NPET K10 comes with a free keycap puller onboard to help you remove and clean the keycaps whenever they accumulate dirt.
High-Speed USB Connection
There is also an anti-interference magnet ring with a gold-plated interface that works alongside a braided and very durable USB cable to ensure seamless connection and stable data transmission at all times. You can connect with your Mac or Windows PC at any time.
Colorful RGB Backlighting
Like many top gaming keyboards, NPET K10 comes with a bright LED rainbow-colored backlighting feature that will add some style to your gaming experience. Notably, the backlighting modes here are adjustable, and you can switch between them if you want to add some fun to your gameplay at night.
You can also set up or adjust the brightness level of each backlighting mode to suit your taste.

In summary, gaming fanatics and enthusiasts will appreciate the water-resistant capability and the impressive tactile feedback of this full-sized yet easily accessible gaming keyboard.
The colorful LED backlight can be customized as you deem fit, and there is a palm rest that comes in handy for those marathon typing and gaming sessions.
Pros
Durable build
Spill-resistant
Great tactile feedback
Color LED backlighting
Cons
Keys seem inferior at times
Royal Kludge is, no doubt, one of the makers of the best gaming keyboards and other top accessories. That is why we have included yet another top gaming keyboard from their inventory in our best white mechanical keyboards review article.
Just like the first Royal Kludge keyboard on our list, the RK61 also has a compact build and construction, with a total of 61 keys that make for a great form factor and very portable and space-saving design. It sits comfortably on any surface without eating up your desk or office space.
You should, however, note that the keyboard sacrifices the numeric pad for a compact build and structure, which may not sit well with some users.
Wireless and Multi-Device Support
The Royal Kludge RK61 gaming keyboard offers support for Bluetooth and wired dual mode connections via USB Type C. This way, you can connect to multiple devices, including external devices with an HID profile.
Similarly, the keyboard allows you to connect to as many as three different devices at the same time. What's more, you can easily switch to any of these devices without losing connection by selecting the FN+Q, FN+W, or FN+E buttons simultaneously.
Long-lasting, Rechargeable Battery
You can enjoy long hours of gaming and typing, thanks to the keyboard's built-in rechargeable battery. At a stretch, the battery offers up to 8 hours of active use. You have nothing to worry about whenever it runs out of juice; just plug it in via USB, and you are good to go.
High-Performing Gateron Switches
Unlike the first Royal Kludge's keyboard on our list, the RK61 comes with superior Gateron mechanical switches that will boost your overall gaming experience. You can select any of the Blue, Brown, and Red Gateron key switches, and enjoy a buttery smooth typing and gaming experience at all times.
Blue Switch: You can opt for Blue GateronSwitch if you are looking to get great tactile and audio feedback and swift response while gaming.
Brown Switch: While the audio feedback here isn't as good as what we have on the Blue switches, it is quieter and gives a faster response when you double-tap a button.
Red Switch: This is particularly suitable for avid gamers. It delivers a smoother and faster feel than all other Gateron switches, thanks to its linear structure.

Vivid RGB Backlit
The Royal Kludge RK61 gaming keyboard comes with 18 beautiful RGB backlight modes to make your typing and gaming experience enjoyable, even in the dark. You also get to enjoy eight awesome monochrome backlight modes and a full-color backlight that can be adjusted to suit your mood.
Apart from the absence of the numeric pad, Mac owners wouldn't be pleased with the lack of software support for Mac devices. You may find yourself unable to fully enjoy the keyboard's functions and customize some features.

The Royal Kludge RK61 is relatively affordable and comes with pro-grade Gateron switches that deliver top performance at all times. Its compact design makes it very portable, and the 60% layout will help conserve your desk space.
Pros
Compact build and design
Wireless/Bluetooth enabled
Bright RGB backlight with up to 18 modes
Cons
Lacks numeric pad
Limited customizations for Mac OS users
HuoJi Z-77 gaming keyboard may not be as popular as the brands we have reviewed so far. However, it is worth its weight in gold, especially for budget users looking for an ideal keyboard with impressive anti-ghosting features.
It has a total of 87 keys with a fantastic N-key rollover feature, which implies that each key has its own independent switch. As a result, you can press and hold multiple keys at a time while gaming or typing.
Top-Quality ABS Plastic and Metal Design
Speaking of the design, its full metal construction with matte finish will guarantee longevity and help withstand even the most arduous gaming session. You can rest assured that all the random rage and aggression that often occur when the game is not going your way isn't going to affect this sturdy keyboard.
Similarly, you can count on the double shot injection ABS keycaps to hold up to the wear and tear that often occur from several marathon gaming sessions.
Even if you need to swap out and replace faulty keys and switches with new ones, it won't pose any problem at all. The keyboard comes equipped with some extra keys and switches to ensure you are able to get back to your gameplay as soon as possible.
Programmable Mechanical Switches
HuoJi comes equipped with Outemu Brown mechanical switches to help ensure durability and fast response. Notably, these switches produce lesser noise when compared to blue switches. They can deliver great tactile feedback when typing or gaming.
Multi-color and Customizable LED Backlighting Feature
The keyboard comes with up to nine different backlight modes, with customizable key lights and brightness levels that accentuate its chroma beauty. You also have up to eight dedicated lighting patterns for gaming, which can help make your gaming activities more fun and enjoyable.
Listed below are some of the keyboard's top functions:
Fn+Ins will initiate the nine rainbow-colored backlight modes
Fn+1-8 will initiate the dedicated gaming backlight modes
Fn+9 and 0 will help initiate your custom backlight mode
Fn+F12 will initiate the keyboard lock function
FN+ARROW Key will let you adjust the speed and brightness level of the looped lighting

The HuoJi Z-77 gaming keyboard is affordable and very functional, with a form factor that will not clutter your office or desk space.The ABS keycaps are durable and functional enough to make your typing and gaming activities very smooth and fast with little or no finger fatigue.
Although it has no software bundled in, it works pretty well with devices that run on either Windows or Mac OS.
Pros
Great build and design
Spill-resistant
Sturdy ABS keycaps
Multi-color LED backlighting feature
Cons
The LANGTU Membrane Gaming Keyboard is another solid all white mechanical keyboard that offers decent performance and great aesthetics at an affordable price. Without further ado, let us delve into the top reasons why we think this device is worthy of inclusion in our list.
The LANGTU membrane gaming keyboard comes with a metallic panel that is not only built to last but also receptive to touch. Despite its seemingly low price point, the aluminum alloy that constitutes the panel has a premium feel that improves the texture and durability of the device.
In addition, its gaming-focused 104 keys circuitry will aid your versatility and provide you with many options during your gameplay. You will have no issues accessing the keys, as they are made with the gamers in mind to help prevent wrist fatigue when typing or gaming over a long period.
What's more, the keyboard's 25 keys anti-ghosting technology is an added advantage. You can easily combine multiple buttons to perform various functions when gaming. The LANGTU membrane gaming keyboard also provides you with 12 different ways to combine your multi-media keys for an overall wholesome experience when gaming.
Beautiful LED Rainbow-Colored Backlighting Feature
The LANGTU membrane gaming keyboard has a cool, rainbow-colored LED backlight that is pleasing to the eyes and bright enough in the dark. While we aren't too cool with the inability to change the colors, we still think they are good enough for all sorts of games.
The keyboard's double-colored injection keycaps come alive whenever the backlight is on. You will appreciate their uniform backlighting and notice their vivid letters even in the dark.
You turn off the backlight if you want and also increase or decrease the brightness level as you deem fit. However, you should have it in mind that they get pretty bright without hurting your eyes.
Thanks to its water-resistant capability, you have nothing to worry about if you accidentally spill some liquid or coffee on your keyboard while gaming. It can easily resist liquid spills to help prevent water damage.
The keycaps are also removable, in case you want to quickly clean some dirt or drain off some accidental liquid splashes.
One major downside is the lack of software support and programmable macros. However, if you consider the price, you will understand that it offers great value, nonetheless.
The keyboard works seamlessly with devices that run on Linus OS and Windows VISTA, XP, ME, 2000, 7, 8, 9, and 10, respectively.

Great build and in an affordable yet versatile gaming keyboard, the LANGTU works great, glows beautifully in the dark,and it is quite durable as well. If you are looking to get a wired keyboard without spending too much, it is definitely a top choice.
Pros
Strong metallic back panel
Double-colored injection keycaps
Rainbow-colored LED backlight
Spill-resistant
Cons
Lack of software and wireless support
FAQ
Why would someone choose a white gaming keyboard over other colors?
A white gaming keyboard can offer a clean, minimalistic aesthetic that complements many modern desktop setups. Additionally, white keyboards can reflect RGB backlighting more uniformly, potentially enhancing the visual appeal of customizable lighting effects.
Do white gaming keyboards get dirty easily?
White gaming keyboards, like all white peripherals, might show dirt and grime more noticeably than darker keyboards. However, with regular cleaning and proper care, a white keyboard can maintain its pristine appearance over time.
Are there any specific brands known for their white gaming keyboards?
Several renowned brands offer white gaming keyboards, including Corsair, Razer, and Logitech. These brands often release white versions of their popular keyboard models, catering to gamers who prefer the white aesthetic.
Do white gaming keyboards come with the same features as other colored versions?
Yes, white gaming keyboards generally come with the same features as their colored counterparts, including customizable RGB lighting, dedicated macro keys, and high-quality switch options. The color difference is primarily aesthetic and does not impact functionality.
Conclusion
For an overall exceptional gaming experience and great aesthetic appeal, the white gaming keyboards listed above will come in handy.
These keyboards are a unique mix of elegant, eye-catching design and sophisticated features and functions that will take your gaming experience to a whole new level.
If you pay close attention to the individual specifications and features of these keyboards as listed above, you can easily deduce which model is right for you.
However, Corsair K70 MK2's simplicity, precision, and tons of customization options courtesy of its powerful software will matter most when gaming. The keyboard's per-key RGB backlighting is impressive, and its genuine Cherry MX switches are impressive and super-efficient.