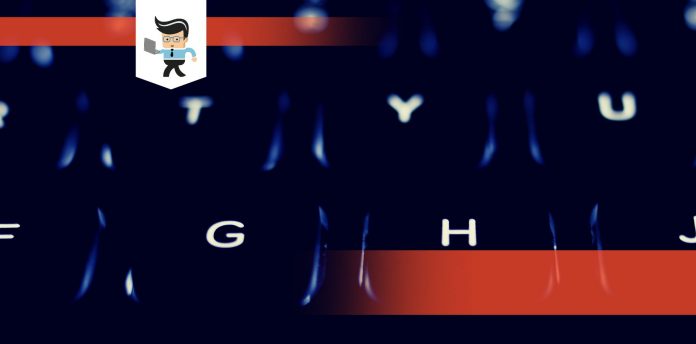 Low profile mechanical keyboards have come to replace their heavy and chunky counterparts. They're slimmer, lighter, and come with wholesome designs that are suitable for many uses.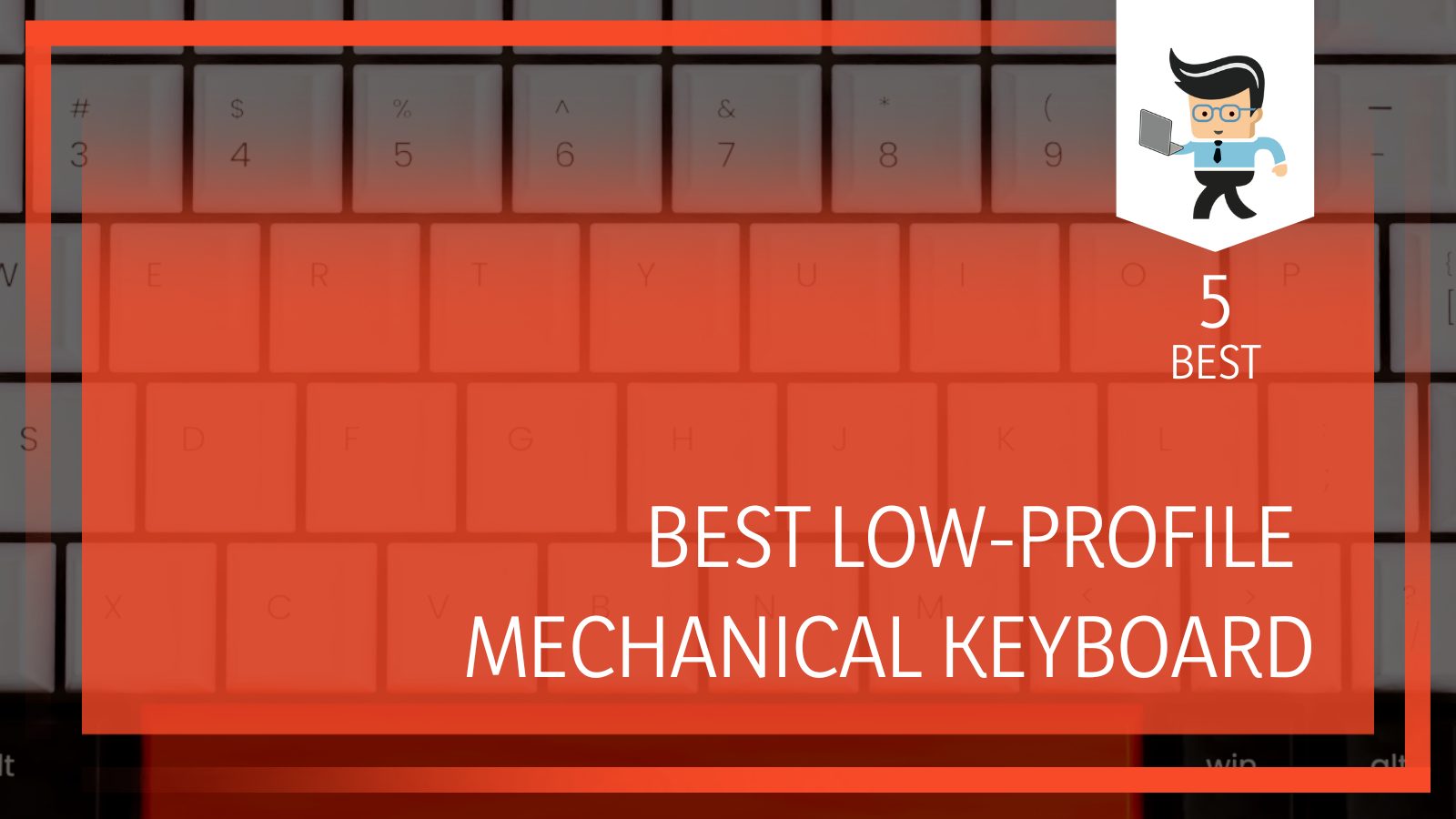 In this guide, we will go through the best features of a low-profile mechanical keyboard and point you in the right direction when searching for the most suitable model for you.
Products
Key Specifications
HAVIT Mechanical keyboard

87-key TKL design
Detachable USB
LED Backlit enabled

IKBC type master X400

LED Backlit with Ergonomic and monolithic finish
ABS double-shot
Cherry MX Red Switches

Cooler Master SK 650

RGB per-key backlighting
Aluminum brushed finish
Software customization and Low profile switches

Tecware Phantom 

Customizable RGB lighting
Modular switch sockets and Double-shot keycaps
Dedicated software, N-key rollover.

EagleTec KG060 

Spill-resistant build and design
RGB lighting and full support
N-key rollover and Anti-ghosting

Redragon K589

Programmable macros function
RGB Backlit
0-conflict input.

Logitech G915

Wireless/Bluetooth enabled
TKL designed
RGB Backlit
Best Low Profile Mechanical Keyboard: Our Top Choices
Pros
More clicky without odd sounds than other mechanical keyboards
Light and easy to move to any location
Nice lighting effects to add more aesthetic appeal
Solid build quality that provides adequate comfort
Cons
Core gamers might have to look for something else in terms of strength.
The traditional keyboard does have a full-sized range of keycaps and Numpad. However, with many users moving towards something lighter and thinner, the HAVIT brand is a name to consider.
It may not be very popular, but its 87-key low profile will get the job done. HAVIT is a budget space producer placing more emphasis on peripherals and builds of keyboards.
Notably, it has a combination of a backlit 87-key (TKL) design that is based on the Kailh low-profile high-quality switch. Also, it comes with some top-notch features, including a detachable USB and built-in backlighting modes.
The benefits are worth it, too. You pay little for a keyboard that's great to use. If you want something you can move around and quickly set up, this HAVIT keyboard is for you. Who needs a Numpad when you can have something this awesome?

This keyboard may not have the bells and whistles of higher-end models. However, it's fit for users searching for a TKL low profile mechanical keyboard.
Also, if you are on a budget and want a lean machine, this HAVIT is for you.
Pros
The switch triggers quickly and smoothly
Excellent design with ergonomic and monolithic parts
Keycaps layout helps you remain comfortable while typing or gaming.
LED lights and backlit-enabled mechanical keyboard
Cons
Close keycaps
A little bit expensive
IKBC is still a relatively new kid on the block for low mech keyboards. However, this product is anything but new in terms of the obvious quality and design on display.
The keyboard boasts of high-performing Cherry MX Red Switches with a shallow profile ideal for notebooks and flat desktop applications. With a great combination of linear switching features and low actuation force, quick switches are smooth.
The X400 mechanical keyboard design is ergonomic. Also, it comes with a detachable type C cable which allows you to simply plug and enjoy your keyboard on the go. Then there's the foot elevation of two steps. This helps you adjust the key pitch to help you stay comfortable.
IKBC also features a unique multimedia dial to help you rotate both ways and control the volume. Similarly, you can password-protect this product and adjust the LED-backlight to your preferences.
Further, the ergonomic keycaps and curve of the keyboard layout will help your hands stay closer to the keyboard. This means a faster, closer, and more convenient typing experience.

This is a keyboard for people who want a quality, solid, and comfortable build. It is one keyboard you will enjoy using, as it comes equipped with modern and necessary features than you'd expect.
Pros
Beautiful and unique build
Lights add glow
Customization software
Switches don't make noises
Cons
Doesn't have a height adjustment tool
The Cooler Master SK-650 comes with an aesthetic appeal fit for your PC. On the performance side of things, it comes with the Cherry MX low profile switches. You get to enjoy minimal travel distance and actuation that will make for pinpoint precision whenever you are typing.
It also has two keycap sets you can alternate. These include the standard keycap profile set that's pretty much the same as other keyboards and the slightly contoured and flat set.
LEDs are available to keep your keyboard lit and glowing in the dark. The per-key backlighting and other lightbars will help you liven up your experiences. Whether you're typing or having a good time gaming, you can customize how the lights operate without using any software.

This keyboard comes with a "ten-keyless" design that increases functionality. This is what you get if you're interested in basic gaming or some typing work.
Pros
Beautiful lighting combinations
Very light and portable
LED control without software
Cons
Lighting emits a whiny sound
Straight out of the box, the Tecware Phantom L keyboard has a slim, compact design which makes the device very light and easy to move.
This keyboard features low-profile mechanical switches that boost travel and actuation distances. As a result, users get to enjoy faster responses when gaming or running other software on their PC.
The RGB lighting is now an essential requirement for most mechanical keyboards, and this product has such lights to help improve your gaming experience. Further, thanks to 18 pre-set lighting modes, you can configure it to fit your needs.
The Phantom L is also fitted with double-shot keycaps for better resistance to surface wear. Also, the N-key rollover and polling rate will help you navigate many challenges without disrupting your workflow.

If you're thinking of something that won't hurt your budget but will still deliver, the Phantom L is what you want. The lighting options will appeal to users who love to game or run their software with beautiful glows.
Pros
Excellent build and design
Lighting modes and adjustable backlight brightness levels
Spill-resistant capability
Cons
Inconvenient spring-like noises
The EagleTech keyboard brings some crisp and quiet sound coupled with precise tactile feedback.
Whether you're typing or gaming, it delivers great performance and guarantees steady longevity and responsiveness. With that, it is suitable for use at home or in the office.
The keyboard has 18 different RGB lighting modes with a wide range of colors and backlight brightest levels. It also comes with molded keycaps that will make for a clear backlight and lettering that won't wear off quickly.
The EagleTech mechanical keyboard has an ergonomic design and comes with mechanical keys and switches that are resistant to pressure. This means you can have a marathon gaming session without damaging your keycaps.
Further, the N-key rollover will help you issue a command without having other keys interrupting your gaming performances.

The EagleTech mechanical keyboard is a keyboard with all the trappings of modern requirements. It is also compatible with a host of devices. If you want a keyboard with beauty, style, substance, and anti-ghosting capabilities, this is it.
Pros
Dynamic backlight customization
Ergonomic design and adjustable features
Programmable macros capability
Spill-proof with a matte finish
Cons
The Redragon K589 is a classic keyboard with quite a number of cool features, but there are no media control keys here.
This keyboard uses its mechanical red switches inside with a 1.4mm actuation point, which is quite impressive when you compare it with many low-profile mechanical keyboards within the same price range.
There's ample support for RGB backlighting with sturdy keycaps fit for gaming and typing. It also offers support for recording macros and other software to control the RGB effects.
Since Red switches are linear, this keyboard isn't clicky.
Overall, the whole keyboard oozes of stability, thanks to the height adjustment feature. This is important, considering it has no obvious wrist rest.

The Redragon K589 keyboard is a good steal for a wide variety of uses. It will meet the demands of users who want to have a nice and efficient typing or gaming experience without breaking the bank.
Pros
Low profile without latency wireless
Ten-keyless design gives mouse more room
Speedy tactile responses
RGB lighting
Cons
The Logitech G915 is a wireless, Bluetooth-enabled gaming keyboard with enriched tactile performances.
It delivers a pro-grade performance with consummate ease and absolute freedom from cords. Hence, a clean and unique feeling when in use after a full charge that provides about 40 hours.
With Lightsync technology, there's the RGB feature to keep things looking great. You get to personalize each key or design your custom animations with plenty of colors to choose from the Logitech software.
It's incredibly thin, lightweight, and portable. Also, the GL clicky switch will give you a distinctive sound and with the shortest possible tactile feedback. This means you can move it how you want and also make adjustments.

This keyboard is the perfect fit for users who don't want to deal with a lot of wires or connections. That said, it is quite expensive, especially with other options which cost less but offer the same or more specifications.
Buying Guide
Mechanical keyboards are now cheaper, better, and pack a host of specifications. There's absolutely no reason you shouldn't get one. Thankfully, we have provided a little guide to help you make the right choice. Read on!
– Why You Should Choose a Low-Profile Mechanical Keyboard
There are important reasons a low-profile keyboard for PC would make a lot of sense. Here are some of them.
Better typing and gaming feedback
Who wouldn't want this ability? Often, it's frustrating to receive slower responses because of the kind of keyboard in use. Well, using a low-profile mech keyboard opens you up to more tweaking options. This way, you have faster actuation potential.
There are switches optimized for gaming or typing because of their actuation points. However, such low-profile keyboards will help you carry out activities comfortably due to increased feedback.
Mechanical keyboards are known to have more life in them. They are durable, with some taking between 30 and 70 million key presses. Some even make it to 100 million. With one that's of the low-profile variety, you have a thinner and lighter key to last you a long time. Most membrane keyboards won't last beyond five million key presses.
They will hardly wear out
Low-profile mechanical switches have a knack for lasting longer. That's not all. They won't wear out quickly, either. You can type and punch the keys for years, and they will retain the same feel. The keycaps will rarely get stuck or clatter against each other as well.
Low profile mech keyboards are stable and have many features that help you stay comfortable. Since they're lighter, you won't feel jaded trying to get them to stay in place. What's more, they have compact responsiveness despite their size and build.
This is the main reason a lot of people opt for low-profile keys. When you're typing, you want an ideal height for your hands and wrist. The nature of some of these low-profile products means you won't need a wrist rest that much.
Even without trying, dirt can get on the surface and in between keycaps. Well, mechs are easy to clean since the hoods of the keys are easily removed and replaced. This will help you clean the surface and underneath properly. The same thing applies when caps are stuck or depressed.
– Important Features to Consider
Whether you're looking for a low-profile wired keyboard or something else, you need to keep certain features in mind. They will help you select the best keyboards that meet your standards and specific needs.
Here are some features to consider:
This is one of the first considerations when choosing a low profile keyboard. Do you want a full-sized keyboard or something that doesn't contain all the traditional keycaps? Size is important, particularly if it makes you comfortable.
The ideal keyboard layout should contain your hands and have the perfect space for your mouse. Also, the layout shouldn't take up all of your desk space!
This might seem insignificant, but many people want colors which complement their PC or notebook. For instance, if you fancy black, you should go for one.
There's no point selecting a red IKBC low-profile mech keyboard for a black computer, but if it provides the kind of quality you need, color won't affect performance.
There are three types of switches that are suitable for you. They include linear, tactile, and clicky switches. Each of them tries to give you a decent feel when using your keyboard.
They can either enhance the feedback to make it crisp, distinct, or even too audible. On the whole, switches help to improve the speed of responses after pressing a keycap.
RGB backlights and other colors help to make the look of the keyboard better. Most mechanical keyboards sport them. However, you should look out for one with lights you can control or customize.
This way, you can turn them off or set them the way you want. It's all about personal preferences, whether you are typing or gaming.
Build and design material is a vital part. This goes a long way to determine how long your keyboard will last. Also, what's used to coat the keyboard can help keep out spills and protect it from the impact of falls.
When you consider how and where you'll be using your keyboard, pick one with a material that matches that.
Low-profile keyboards can come in different sizes. Some have all the keys, while others exclude several areas like the Numpad. Usually, TKL or "ten-keyless" keyboards leave out the Numpad.
This helps you better position your 87-key mouse and other models in a bid to ensure it doesn't give you strains.
This is one of the key features of a quality low-profile mech keyboard. It helps to detect each keypress independently. Without it, letters can get swapped. If you press many keys at once, this feature will help transmit the necessary command.
Ever wondered what would happen if you pressed many keys at once? Chances are your keyboard might collapse, but if the manufacturer inserts an anti-ghosting functionality, you can press many keys simultaneously.
Many low profile gaming keyboards have this functionality, which is further boosted by the N-key rollover. If you're an avid gamer, anti-ghosting functionality is important.
They are both very important, and will no doubt help you make the best choices. It's great to know what others think, especially if they have used the product in question.
This way, you have a clear picture of the value of the product and how it performs. If you're ordering a low-profile keyboard online, this is important.
Frequently Asked Questions
1. What are low-profile mechanical keyboards?
They are keyboards that use keys with shorter actuation travel distance. This means they have switches with shorter travel distances before activating a command. They are also smaller than your normal activation switches, hence the smaller keyboard design.
With leaner keyboards, you also get shorter low-profile mechanical keycaps. This encourages a different feel when typing or gaming. It is almost like using a laptop keyboard. Still, the switches under your fingers feel very different but comfortable.
Further, a leaner base won't strain your wrist while you type. This means the absence of a wrist rest won't hurt. You can have a more pleasant experience typing or gaming than with a heavier model that will only wear you out.
2. Are low-profile keyboards expensive?
All keyboards, whether they are mechanical or not, cost some money. A lot is put into making them work well, so you'd have to pay for the one you opt for.
Depending on your specific needs, the price can get high. For example, the Logitech G915 costs more because of its features and capabilities.
Ask yourself these questions: How much time do you spend with your computer? How much did the computer cost?
With high usage, you're going to need something durable and portable. This means more money. Also, if your computer costs more, you'd want a keyboard to match that. With these keyboards, you'll get what you pay for.
3. Will a low-profile keyboard help me type faster with more accuracy?
A low-profile keyboard offers an impressive level of accuracy once you get used to it. However, it pays to use a mechanical keyboard that won't complicate things.
With low-profile keyboards, your fingers take a deeper travel on every keypress, but the speed is faster, and the responses are quicker.
The extra feedback gives your muscle-memory a boost, and the high-profile keys with deeper travel and molded tops become easier to hit. This is much better than on a rather flat, heavy mechanical keyboard.
4. How loud are low-profile mechanical keyboards?
Mechanical keyboards can get you into a whole lot of mischief, and it doesn't matter whether they're low profile or not.
Even though some brands have managed to keep their products low on sound, they may still produce some unpleasant noises, especially with family or colleagues around.
If you want to buy one, test the sound pressure, type, and level. This way, you learn what you can take, particularly if you're going to only concentrate on typing. It is important to note that sounds also differ from model to model, the user, and the switch under the keycaps.
5. Should I choose wireless or wired low-profile keyboards?
This is as important a consideration as others mentioned above. They both have their advantages. For instance, with a low-profile wireless keyboard, you can easily maneuver around your computer. They also don't use cables, which can clutter your desk.
The drawbacks of wireless keyboards include the most important characteristic of charging it. If that's not the case, then they make use of powerful replaceable batteries.
Unless there's a detachable USB cable, users will have to let the board get charged. This can take some hours to do, but you'd get a good amount of time out of it.
Wireless keyboards can also create more latency. You'll experience a delay, albeit a slight one, after pressing a key and waiting for the signal to register on your computer. If you're a gamer, latency is what you want since you wouldn't want to leave your game hanging at an odd stage or level.
There's nothing wrong with having wired keyboards, though. If you have a workstation and do significantly less, it's okay to have one. Also, they don't cost as much while opting for ones with longer cords.
6. Are mechanical keyboards better than membrane keyboards?
Located beneath the keys, membrane keyboards are more traditional and often form parts of regular computers. Usually, they cause the membrane to press down in contact with the bottom layer whenever you press the keys.
However, they have a huge problem. You have to bottom out or completely press down the key to get a response. Tactile feedback is also low, while bottoming out would quickly tire you out.
On the flip side, mechanical keyboards, especially the low-profile ones, use a switch under each key. The tactile feel and audible click form a part of these keyboards.
The switches on a mechanical keyboard also last longer and certainly do not have to bottom out to get a response. What's more? Only mech keyboards have the ability to register all keys at once with complete N-key rollover.
If you need to type faster or make a great deal of combos when gaming, mechanical keyboards are the best for you. You'll get value for what you spend. Also, with modern low-profile options, you can rest assured that they will last for a long time.
A membrane keyboard might offer some sort of quietness, but users have a better feel for the sounds mechanical keyboards give off since it creates some awareness when in use.
Conclusion
Without a doubt, low profile switches and keyboards have come to stay. Although they're still novel, the fact is their lean and light build makes them a great alternative to weightier options.
One we will recommend for enthusiasts and pro users is the Logitech G915 low-profile mechanical keyboard.
Aside from its ease of use and speedy tactile response, it delivers a pro-grade performance and allows you to connect seamlessly with an external device via Bluetooth.
You can also check out our list for other low-profile mechanical keyboards with remarkable software and top functionalities.