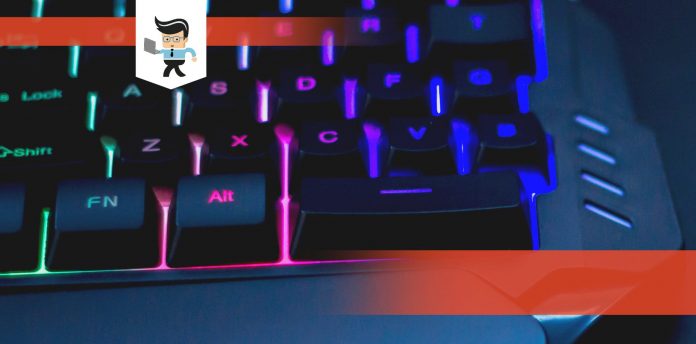 Are you interested in getting the best 65% keyboard available right now? Then you are reading the right article.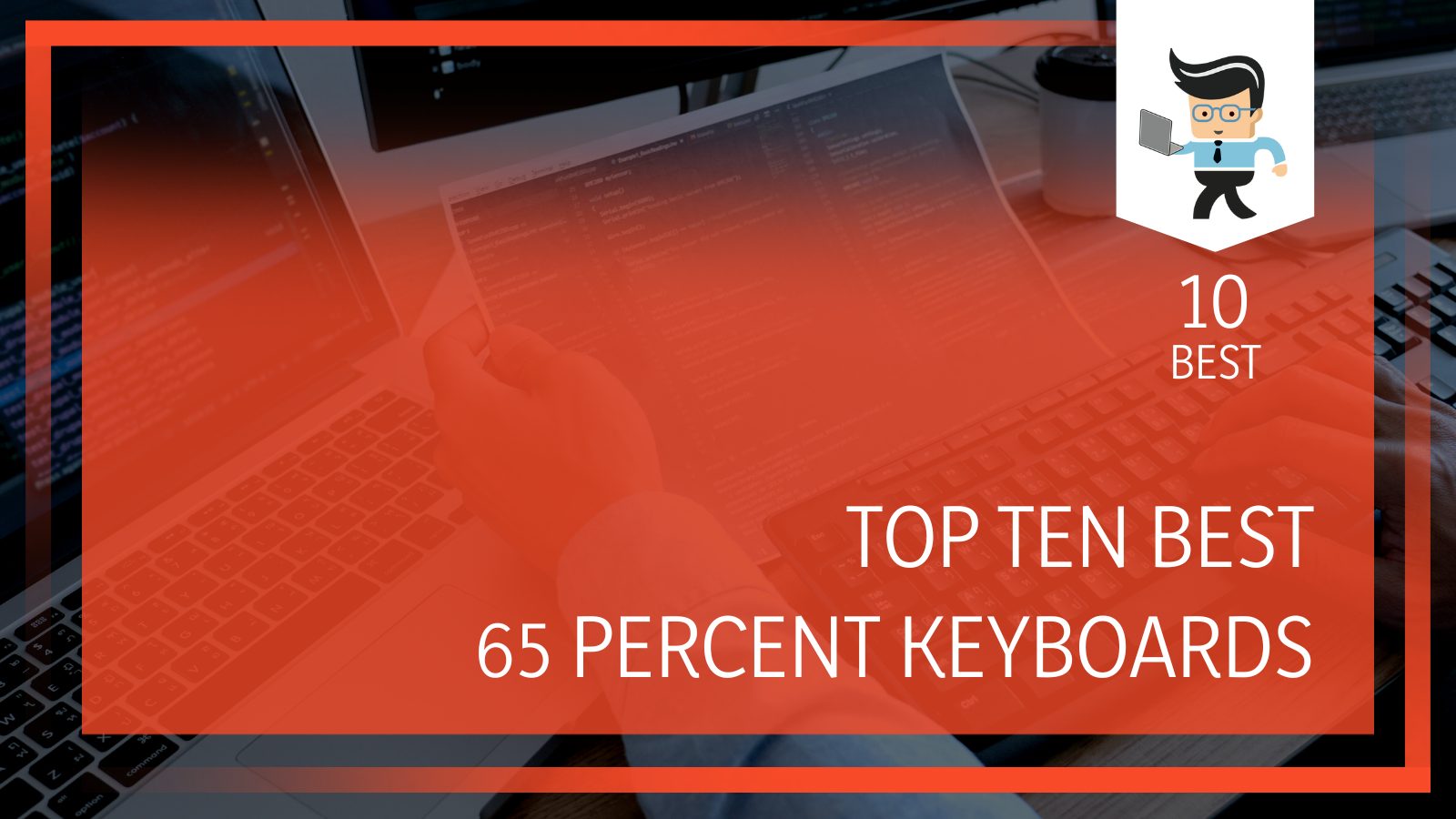 There are quite a number of 65% keyboards on the market today, and they all vary in design, functionality, and features. This is why you need to check for the best keyboard that meets your requirements before placing an order.
As we proceed, we will compare some of the best 65% keyboards available right now and specifically focus on their design, durability, and unique features.
Keyboard

Dimensions


12.7 x 4.4 x 1.25

12.6 x 4.4 x 1.7

15.51 x 5.67 x 2.05

15.43 x 5.51 x 2.05

15.31 x 5.31 x 2.13

Backlighting

RGB LED

RGB

RGB

RGB

RGB Switch LED

RGB LED

Other Features

Compact build

Hot-swappable Cherry MX Brown Switches

Customizable RGB LED lighting pattern

Cherry MX switches

Top-quality build

Detachable Type-C USB

N-key rollover functionality

Impressive battery backup

RGB backlighting

Impressive battery backup

Dual connection modes

Ergonomic design

USB Type C enabled

Impressive Gateron switches

Hot-swappable

Elegant keycaps

Beautiful layout

Aluminum frame
Best 65% Keyboard for Everyday Use
Most 65% mechanical keyboards have a durable and sturdy build, with optimal size and layout that help save space and provide a fantastic typing experience.
While they share similar features across all models, there are some notable differences that cannot be overlooked.
Without further ado, let's delve right into our list of the best 65% mechanical keyboards available today.
The Drop ALT Mechanical Keyboard is the first on our list of best 65% keyboards, and this is not unconnected to its popularity. To some, it is the overall best 65% keyboard, given that their makers are renowned for their quality release of a feature-packed mechanical keyboard.
The keyboard comes with a total of 67 keys, including a complete set of arrows and numeric keys to delight gamers.
Some of the best features of this keyboard include the following:
As one of its biggest selling points, this keyboard features the popular Cherry MX Brown switches out of the box. These switches are renowned for their power, durability, and silent nature. They are particularly ideal for typing and gaming and can record up to 50 million strokes within a short time.
With about 67 keys, the Drop ALT 65% mechanical keyboard comes with a compact build and requires less space. It has a sturdy aluminum frame and comes with a portable layout which helps to conserve space.
As a hot-swappable keyboard, Drop ALT comes with durable hot-swap switch sockets that make it possible to swap switches without soldering.
Multiple Keyboard Layout Options
The most beautiful part of this keyboard, as you will discover, is its multilayered and preprogrammed attributes, which grant you access to the QWERTY, Colemak, and Dvorak keyboard layouts.
The Drop ALT uses the dual USB type C detachable connector for wired connection. This makes it easy to convey without a loose end. You can even transfer files, data, and documents via the connector and charge your devices at great speeds.
Also, it is easily programmable and allows you to assign macros or custom keybinds to every key. We find the keyboard's customizable RGB backlighting very appealing, and the underlighting is a beauty to behold in the dark as well.
You can set it to either display a single color or showcase an array of pleasant rainbow wave patterns.
Pros:
• Cherry MX switches
• Top-quality build with QWERTY, Dvorak, and Colemak typing layouts
• Detachable Type-C USB
• Portable
Cons:
• No wireless connectivity

Should you buy the Drop ALT keyboard?
The Drop ALT keyboard, no doubt, brings satisfaction when typing. The keycaps are of exceptional quality, and it will surely prove its durability over a long time.
If you work mostly in the dark, you will have a nice time with its RGB backlighting and underlighting feature.
The Drop ALT High-Profile is just like the original ALT, but now it comes with a tall CNC-aluminum case that covers the switches.
Machined to have a six-degree angle, the case is ergonomically crafted for a natural feel. Absent of function keys, the keyboard wastes no space, but it still has a full set of arrows and numerals. Thanks to the hot-swap switch sockets, it allows you to swap switches whenever you want with no soldering required.
Easily the best hot-swappable 65% keyboard, the Drop ALT is very similar to the previous Drop ALT model we featured. However, it stands out with a CNC-aluminum case that is a bit taller and more extensive.
Straight out of the box, it comes with an ergonomic design that will appeal to all lovers of a compact keyboard. It is made up of 67 keys, offers minimalistic features, and is designed to suit the needs of gamers.
This space saver is compact and guarantees a soft and flexible experience.
Some of the top best features of the Drop ALT keyboard include the following:
The Drop ALT comes in different arrays, all with varying actuation of the switch.
If you intend to use it for gaming, then the Cherry MX switches always comes in handy, while the Halo Clear switches are ideal for typing. The Halo True switches are moderate in weight and produce tactile feedback when pressed.
The Kaihua box white constitutes the IP56 waterproof keys that guard against anything liquid from penetrating the circuit. Finally, the Kaihua speed silver is ideal for those quick action lovers.
The ALT comes with optional customizable keycap kits. These kits will sure give you that extra bit of flavor, though at an additional cost. All the keycaps can be found on Drop's website, and the available options include the GMK Red Samurai, XDA Canvas, and MT3.
Hot-Swappable Switches
The ALT switches, as already mentioned, are easily swappable. The switches are hot-swappable, meaning you can easily replace with a keycap puller and enjoy a unique tactile profile in no time without needing a soldering gun.
Another notable feature of the ALT is that it comes with an under-lighting feature and also the RGB backlighting feature, which has almost unlimited customization.
Also, its QMK firmware makes it fully programmable and allows you the completely modify primary mappings and macros. You can easily alternate between work and play without any hassle at all.
It comes with a USB-C type connector for wired connectivity and a rubber feet stud for secure placement of the keyboard.
The QMK firmware also allows you to customize the lighting effects to your preference. You can switch between features using the Fn+D combination, as well as the RGB backlight feature.
Of course, you wouldn't expect anything less of the keycaps as they are PBT double-shots, making it more durable than any regular standard.
Finally, you can select from two distinct keyboard case designs: the high-profile design, which helps keep dust away from the keycaps, and the floating key design.

Pros:
• Multiple switches and keycap options
• Great build
• RGB backlighting effect
• PCB compatible via plate-mount switches
Cons:
• Quite heavy and very thick
• The front side is high
Should you buy the Drop ALT 65% Mechanical Keyboard?
If you desire something beautiful, durable, and appealing, the ALT comes in handy. It has some great features, including its highly programmable layout, hot-swappable switches, and customizable RGB backlighting.
However, it is a tad heavier than the original ALT model.
The Keychron K6 68-Key Wireless Keyboard is our next touch on the best 65% keyboards. If you are looking for the ideal keyboard with a sleek design and compact layout, this one should come to your mind first.
Like most 65% mechanical keyboards, it comes with some amazing features that will help get the job done quickly and efficiently.
Some of its best features include the following:
The Keychron K6 68-Key Wireless Keyboard comes with a remarkable RGB backlighting feature which can give you close to 16.8 million color mixtures. This helps you to maintain focus and work efficiently in dim light.
It also comes with static color backlight mode if you are not cool with the RGB lighting.
The Keychron K6 68-Key Wireless Keyboard comes with a solid aluminum frame that will help ensure longevity and top functionality.
The keycaps, on the other hand, are elegant and translucent, giving them a unique and beautiful look.
It has a solid battery backup of up to 4000mAh and delivers up to 72 hours of active use with RGB backlighting.
It also comes with the N-key rollover functionality, which gives it the ability to take note of every key action you initiate. The usual keyboard ghosting attribute allows you a limited 3-key function simultaneously.
However, the N-key role beats this functionality and puts you ahead of regular keyboard users. You can also disable the Windows key to prevent any unwarranted activation when playing a game.

Pros:
• N-key rollover functionality
• Impressive battery backup
• Aluminum coat
• RGB backlighting
Cons:
• Keys get stuck sometimes
Wondering if you Should Buy the Keychron K6 68-Key Wireless Keyboard?
Of course, there are more positives to dwell on. If you fancy looks, then this one is a top choice. It uniquely combines ergonomic design with great features such as a massive battery and RGB backlighting to deliver top-notch performance at all times.
The Keychron K6 keyboard with Gateron Blue Switch is optimized for Mac OS but offers support for Windows OS as well. It comes with a distinctive Mac layout and houses the most important keys for performing various tasks while working on a Mac PC.
It features a solid Gateron mechanical switch which can provide up to 50 million keystrokes and top-notch tactile responsiveness whenever you press the blue switch.
Some of the top features of this keyboard include the following:
As expected, the Keychron K6 65% keyboard comes with both wireless and wired connection modes. This implies that you can connect your keyboard to a maximum of three different devices and switch effortlessly between them.
Thanks to its highly reliable and extensive Broadcom Bluetooth 5.1 chipset, it will be suitable for your office works, light gaming activities, and typing tasks at home. You can even connect with your laptop, tablet, and smartphone using the keyboard's USB Type-C connection.
Ergonomic Design, Top Performance
The Keychron K6 65% mechanical keyboard is a fusion of sleek, compact design and great performance.
It comes with an inclined bottom frame for ease of use and accessibility. Its compact layout and dedicated arrow keys also make this keyboard a lot cooler than you may think.

The Keychron K6 68-Key Wireless Keyboard comes with a remarkable RGB backlighting feature that can give you close to 16.8 million color mixtures. This helps you to maintain focus and work fluently in dim light.
Its N-key rollover functionality automatically captures every key action you initiate.
Pros:
• Impressive battery backup
• Bluetooth connectivity
• Dual connection modes
• Ergonomic design
Cons:
• Performs better on Mac OS than Windows OS
Is the Keychron K6 Keyboard with Gateron Blue Switch Worth Buying?
If you were wondering if this keyboard is a good buy, you should give its solidity and sturdy Gateron mechanical switch a thought. The keyboard's 4000mAh battery can keep you active and last for as long as 72 hours, even with the RGB backlighting feature.
Womier 66-Key Custom Mechanical Keyboard offers a lot of functionality in a compact package. It has an elegant finish, with an acrylic case and circular typewriter-style keys incorporated across the board.
The keyboard comes fully loaded with some of the best features we desire most in a 65% keyboard. Design-wise, it offers excellent value for money, and you will get to enjoy quality build that is superb, top-notch, and absolutely worth the price.
Womier 66 comes with a wide range of impressive Gateron switches and dedicated arrow keys. It has lots of fantastic features, such as full per-key RGB backlighting. The Gateron switches give a distinct feel when pressed than most mechanical switches.
Most importantly, it is a rock-solid keyboard that won't need replacement anytime soon unless you want to. With the hot-swappable switches, you can add a new look to your keyboard for just a small amount of money.
For anybody looking to experience a bunch of different switches, Womier 66 is an excellent choice. It is one of the more inexpensive and functional hot-swappable keyboards available now.
It provides all the necessary features that you would expect of a modern and decent keyboard. It also comes in different colors, so finding a different model on different websites should not surprise you.
Though made of plastic, it still looks decent and offers a guarantee of comfort and durability. Its bottom rubber feet effectively make up for the absence of a flip-up stand.
This feature allows you to change your switches without the use of solder. This feature is quite uncommon for keyboards of this size, unless you are willing to break your budget.
With this feature, the Womier 66-Key Custom Mechanical Keyboard allows you to swap switches without any hassle at all.

It comes with about 66 keys and is powered by the popular Gateron switches. These switches may vary between brown, black, red, or blue. Regardless of whichever you get, you can rest assured of top performance, depending on your needs.
The keycaps are PBT in a cherry profile, which is popular because of their durability and ability not to fade quickly due to their dye-sublimated legends.
Interestingly, this keyboard is resistant to water and also dustproof, which gives you a satisfaction of durability.
Another sublime feature of this keyboard is that it supports the USB 3.1 and allows you to transmit files and data at the rate of 40GB/s.
Pros:
• Amazing build
• Gateron switches
• USB 3.1 connectivity
• Great battery life
Cons:
• Non-programmable
As small as they come, the more they offer in terms of features. Like most 65% mechanical keyboards, the Womier 66 Mechanical Keyboard comes with an incredibly outstanding array of features that meet the thirst of every typist and gamer.
These features offer a scintillating user experience range, including RGB backlighting, programmable keys, profile keys, hot-swappable switches, and more.
The Womier 66 Key Custom Mechanical Keyboard is a fantastic keyboard that has all the essential features of a 65% keyboard.
Of course, there are more positives to dwell on. If you fancy looks, then this model is a top choice. It combines an aluminum coating with its RGB backlighting functionality. On the whole, it is elegant and affordable.
The Keychron K6 65% keyboard is notorious for its fully-checked feature list. This, coupled with its affordability, gives it the title of the best budget 65% keyboard.
Available in a sticky aluminum build, it is simply fully loaded with features.
It comes with the RGB backlighting feature, supports USB and wireless Bluetooth connectivity, and works well with Windows and Mac OS.
Some of its best features include the following:
This feature allows you to change your switches without the use of solder. This feature is quite uncommon for keyboards of this size, unless you are willing to break your budget.
This feature makes it very easy for you to swap switches without disrupting the performance. The K6 affords you that convenience for a flawless change.
If you are a gamer, of course, you have found the answer you crave. The K6 will improve your gaming experience, and if you are looking for a 65% mechanical keyboard for gaming, then this keyboard is a great choice. We, however, recommend it's better to game on a wired connection than a wireless one.
The Keychron K6 has a thick build, which makes it uncomfortable, especially during long gaming sessions or use. This appears to be a downside as you can expected to become less comfortable during prolonged use.
Another downside of the K6 is its low contrast and delicate ABS keycaps. You may also need to turn on the RGB backlight to able to see its low-contrast keycaps comfortably. The good news, however, is that you can upgrade to the PBT keycap for an overall better experience.

Pros:
• Wireless Bluetooth connectivity
• Hot-swappable switches
• Compatible with Windows and Mac OS
• RGB backlighting
Cons:
• Abnormally thick build
• Discomfort from prolonged use
The Keychron K6 is an incredibly fun-to-use keyboard. It is feature-loaded, and its hot-swappable switches come at a great advantage.
Even though the thickness of its build may cause a bit of discomfort, it is nonetheless an excellent choice for all lovers of a 65% keyboard.
Tips to Help You Choose
– Work Type
There are lots of keyboards found in the market today, each with its specific purpose for which it is designed. Before going for a keyboard, you should first consider the type of work you intend to do with it.
If you are a hardcore gamer, then you should get one of the keyboards explicitly designed for gaming. Gaming keyboards are designed with some special keys that are integrated to help you enjoy your favorite video games on your PC.
Whether you are a typist or you use your computer for other typing jobs that last for long periods, an ergonomic keyboard will be best for you. It will make your typing easier, faster, and more efficient.
If your work involves numbers, your best choice would be keyboards that have a numeric keypad. Your work greatly determines the type of keyboard you need to avoid wasting your money on the wrong kind of keyboard that is of no use to you.
– Keystrokes (Switches)
One of the first things you should look out for when buying a keyboard is the keystrokes. This is to avoid purchasing a keyboard that feels like a typewriter.
Examine and test the keys. Some keyboards need extra pressure to type on them while some have a sensitive, soft touch.
The response of the keys to touch is by a mechanism called "switch." Examples of the primary types of switches most manufacturers use include mechanical switches, rubber dome switches, and scissor switches. The switch determines the comfort, level of noise, and sensitivity. Study them and make the right choice.
– Compatibility
Keyboards are mostly connected to the computer through USB ports nowadays. Wireless keyboards are a bit tricky to set up as they are connected to the system through Bluetooth, unlike the USB cord keyboard, which is easily set up by plugging in.
Using the function keys on some keyboards requires the installation of some software on your computer. For optimal performance, ensure that your PC is compatible with the keyboard before buying.
– Design
Your typing and computing experience is primarily determined by the design and architecture of your keyboard. Most keyboards are categorized based on their design into gaming, standard, and ergonomic.
Gaming keyboards are designed for gaming and have multimedia keys integrated into them. The most common type of keyboard is the standard keyboard. Nowadays, they come with multimedia keys alongside the standard set of 104 keys.
Ergonomic keyboards are modeled in a way to keep your hands naturally and lessen strain by giving you a proper wrist rest to increase convenience. They are expensive but worth it. An ergonomic keyboard is the best for people suffering from carpal tunnel syndrome.
People who use their computer in the dark may need a keyboard with illumination. Those who want something portable may consider going for a flexible and foldable keyboard that consumes less space in their bags.
Programmers may want to consider keyboards in the DVORAK layout rather than the standard QWERTY layout since it is best for them.
There are tons of keyboard designs available to meet your needs. Go for the one that best fits your requirements.
– Wired vs. Wireless
Both the wired and wireless configurations have their advantages and disadvantages. The wireless configuration helps eliminate the cord that clutters your desk. Still, it may affect other wireless devices.
Wired keyboards are best for gaming because the wireless keyboard often tends to lag, which hampers gameplay. Wireless keyboards are powered by a battery that usually requires charging or replacement.
Therefore, many prefer keyboards with both wired and wireless configurations.
– Price
Keyboards usually come at different price points, depending on their features. Those with more features are often more expensive. Go for keyboards that fit your budget as well as your needs.
– Extra Function Keys
Lots of keyboards nowadays incorporate extra function keys that can help to carry out tasks easily and quickly.
Some of those function keys are used for controlling music players, controlling volume, game controls, and launching apps. Some have layouts of special characters, customizable shortcuts, and so on.
These keys come in handy most of the time, and you should consider keyboards that have these functions before making your purchase.
Conclusion
There are just about enough reasons for you to go for the 65% keyboard. It could be for the purpose of maximizing your desk space or some other impressive factors.
If you are looking for an excellent keyboard with so many cool designs, then you may want to consider the Ducky MIYA Pro. The Drop ALT is also sturdy and excellent with nice features and adequate backlighting, especially for those who work mostly at night.
Overall, all the 65% keyboards listed here are top-notch and will give you the satisfaction you desire in a compact keyboard.