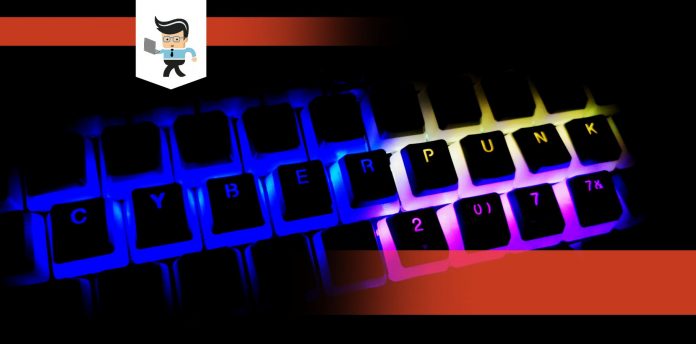 A Durgod Hades 68 is the name of a keyboard you might not have heard. However, they are getting all the attention they deserve within the gaming community thanks to the kind of heavy-set features they pack.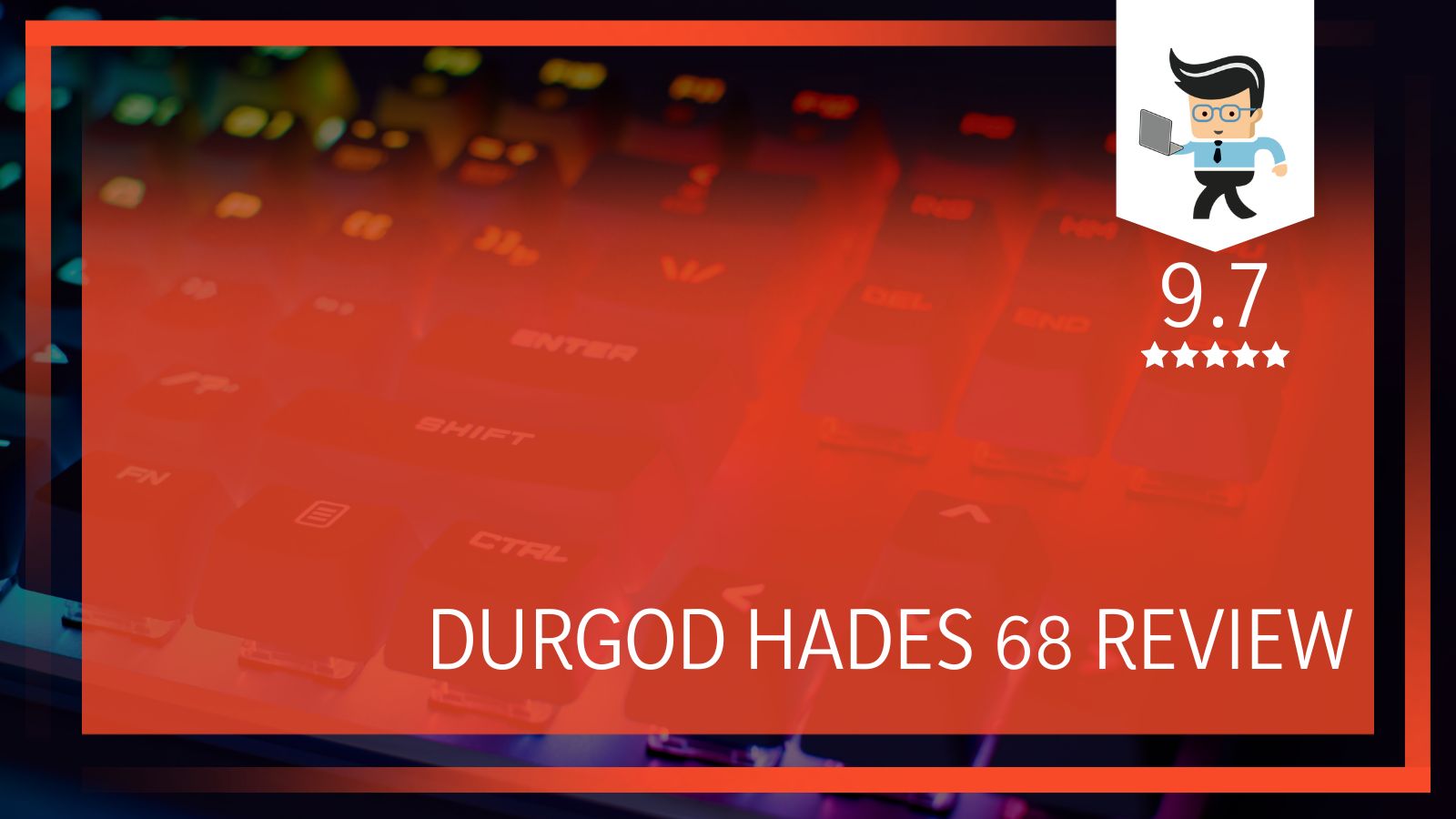 We will take a look at these features and how they operate in this small form-factor gaming keyboard. Is it worth what you have to pay?
Durgod Hades 68 Gaming Keyboard Specifications Table
| | |
| --- | --- |
| Specifications | Features |
| Layout | ANSI |
| Design | 68-key |
| Material | Aluminum |
| Key Switches | Cherry MX, Kailh, Gateron |
| Keycaps | ABS Doubleshot |
| Anti-ghosting technology | N-key rollover |
| Lights | Per-Key RGB |
| Programming | Macro, Lighting, etc. |
| Software | Durgod Hera Compiler |
| Cable | Type-C, 1.6m |
Durgod Hades 68 Key Criteria
PROS
Different switch choices
Solid aluminum casing
Excellent build quality
Full RGB, macro, remap programming
Quick Overview
In terms of features and the guaranteed performances, the Durgod is near perfect. That is why it is touted as the best 65% keyboard for gaming.
The keyboard has a solid, all-metal case with an excellent build quality that will appeal to all users. Further, its pre-lubed stabilizers ensure you don't have to lube it by yourself. Also, there's an extensive number of switch options you can choose from.
One thing that looks like a downside is the fact that this is not a hot-swappable keyboard. However, the selection of switches from a cast of Cherry, Gateron, and Kailh will appeal to eager gamers.
Besides, the Hades 68 comes with full per-key RGB with several light modes. The keycaps have also been upgraded to doubleshot PBT keycaps. As such, it takes out the otherwise major con of this keyboard.
The keycaps are Cherry profile and appear more sculpted than the typical OEM profile. What sticks out on the Hades 68 is the software. The Durgod Hera Compiler makes this keyboard a highly customizable tool.
As such, every single key is re-mappable and accompanied by support for up to four layers of keys. You'll find that customization is a key thing missing from a lot of gaming keyboards.

Bottom Line
The Hades 68 is one of the finest keyboards around and will appeal to users on a budget. The aluminum case, switch options, and fully customizable software make it the ideal tool to finish off various tasks. Also, if you appreciate a lot of illumination, this is your keyboard.
Features and Specifications of the Hades 68 Keyboard
We have outlined the features of the Durgod keyboard. Now it's time to see how they work individually to make this keyboard one of a kind.
– Layout
Having a standardized layout for keyboards will go a long way to maintaining their interoperability. That is an important aspect if you're going to use different types of computers and typing inputs.
Since the keyboard has become part of the primary interface for interacting with the internet, the type of layout used is important.
As far as physical keyboard layouts go, the terms ANSI and ISO refer to the two main classes of Western keyboard layouts. The Hades 68 uses the ANSI, which refers to the American National Standards Institute.
– Switch Options
We already mentioned how the software in the Hades 68 sets it apart. What we haven't discussed is the fact that digging a little bit deeper shows you have a lot of switch choices.
At the last count, there are ten different key switch options you can use. Of course, there are three basic ones: Cherry, Gateron, and Kailh. However, the Kailh brings its normal box switches to the party: Box Red, Brown, and the clicky Whites.
Gateron switches come in four flavors and colors: Blue, Red, Brown, and Silent Brown. Cherry key switches pick up the others. It's also worth noting that the Hades 68 has more switch options than the Ducky, Poker, and Anne Pro!
These options are game-changers considering this isn't a hot-swappable keyboard. You can have all the changes you want to guarantee softness or any kind of quality.
Whatever the case, you can't get that much variety anywhere else. You can only spend more money on a keyboard that's hot-swappable or build your own.
– Material/Casing
First of all, the aluminum used here makes a lot of difference. Many users and enthusiasts are no doubt familiar with the trend "aircraft-grade aluminum" cases. It is a defining feature for many top gaming keyboards.
That is because metal top plates make your keyboard feel solid and premium, not to mention the fact that it provides a great surface to type on. However, you should note that top plates are usually where the aluminum ends. You'll find that the back and sides (not on this keyboard) are typically lightweight ABS plastic.
For the Hades 68, there's a world of difference and uniqueness. Why? In comparison to other gaming rigs, it has a case that is completely made of aluminum. If you feel it's too heavy, think of the amount of material that has been put into it.
As a result, it feels much heavier and rigid but also has a premium look. The aluminum material makes it much like its counterparts, the Vortexgear Pok3r RGB and the Sewino GK64. You will be forking out some money for the metal case.
As a heavy-duty keyboard, there's an immediate feeling that it represents a class better than the competition, especially in the gaming world. Thanks to its completely metal casing and solid build, this keyboard will stand up to your most demanding typing and gaming tasks.
It is worth mentioning that the metal case of the Hades 68 has some limitations. Firstly, there are no tilt feet. However, the case comes with an angle that's tall enough, so that isn't necessarily an issue for many users. Also, it's a normal thing considering the case isn't made of plastic materials.
Secondly, the USB-C connection has a limiting feel. The connection is slightly recessed. As such, finding a replacement cable should you ever lose one will leave you struggling.
– Durgod Hera Compiler Software
As a gaming mechanical keyboard, the Hades 68 gives you all the necessary things. One such important thing that separates it from the crowd of gaming keyboards is the Hera Compiler software.
The software is a powerful tool and offers much more customizability in comparison to others. To put things in perspective, only the Ergodox keyboard comes close, and it's way more expensive than the Hades 68.
With the software, you can change the indicator LED illumination times. Also, you can upgrade your keyboard's firmware on the go. There's also the capability to set up complex macros or rebind keys at your whim.
In all, it's a great customization tool not only for lighting effects but for the keyboard in general. Other things you can do include record key combinations, set up the multimedia key, launch applications, disable any key.
– Lights
With Hera, you can also customize the keyboard's lighting. There are just under a dozen lighting modes that come preset on the board. Further, they can be accessed and speed/brightness customized without software.
The best part is that, with Hera, you're allowed much more customization to create your profile. It's easy to use and offers a backlight option of up to 16.8 million color combinations and multiple backlit modes.
The Durgod Hades 68 RGB backlit mode includes Radar, Ripple, Wave, Nebula, Waves, Gradient, Breathing, Star, etc. Also, no drivers are needed to get them running. The Hades 68 is essentially a plug-and-play small form factor keyboard.
– Keycaps
If there were any problems with the lighting and keyboard, it's that it was made for the single-shot ABS keycaps. That has changed with the upgrade to doubleshot features.
What you have now are Translucent Shinethru keycaps for the keyboard. Some users would opt for less shine, though, but other RGB fans will love that it's included here.
Due to its size, the Hades 68 is a fantastic value for those who want more desk space and who want to retain the arrow keys. Also, it's great if you don't need a Numpad and want a keyboard smaller than ten-keyless.
With the keycaps and general form, there isn't any keyboard from one of the big box brands that can rival the Hades 68.
– Key Feel/Typing
The Hades 68 feels great for typing. Depending on the switch underneath, you will have a good time getting some work done. For example, Kailh Box Browns are tactile and will have a smooth feel in their travel.
Gateron and Cherry switches are so good and will give you a solid and satisfying typing experience. Further, the key-feel is determined by far more than just the switch. The case also plays a huge role along with the empty spaces inside the keyboard.
However, this Durgod is very strong, with no reverberation from gaps in the case. There are no rattles or pings, considering the stabilizers are nicely lubricated from the factory.
– Gaming Features and Performance
For gaming features, the Hades 68 is the keyboard to beat. As a 65% mechanical keyboard, it is the ideal standard for gaming keyboards. It boasts a 1000 Hz polling rate for instantaneous recognition of each keypress.
Also, the keystrokes don't cancel each other, as they register without fuss. Further, the Hera software lets you store up to three profiles of keymaps for all of your custom bindings and macro needs. Again, there are dual function layers for each profile.
The buttons are very accessible, as you can find them on the left side of the spacebar, which makes it all the easier to access them with your thumb. It is much like what you'll find on Logitech and Razer keyboards. However, the rest of the build is so much better than what its counterparts offer. Also, they stand out more. Overall, it's a clean, non-stenciled keyboard.
– N-key Rollover and Anti-Ghosting Capabilities
N-key rollover, or NKRO for short, is a term that is known and appreciated by many gaming enthusiasts. However, not many realize that it is known by another term: Anti-ghosting.
Each keypress on the Hades 68 keyboard can be detected individually. It means that each key you press will be seen by your operating system irrespective of the number of keys you are holding down simultaneously.
– Cable/Other Accessories
The edge the Durgod has over the Logitech and Corsair is the accessories that are included. The Hades 68 comes with two USB cables. One USB-C to USB-C, and the other your typical USB-C to USB-A.
Other things you'll find include a nice wire keycap puller, a Velcro strap to keep your cables in check, the instruction/guide, and a sticker. There's also a handy dust cover to store your keyboard and other items.
FAQ
1. In general, is a mechanical keyboard the best option for me?
Mechanical keyboards are called that because of the mechanical switches in them. Sure, they can vary quite a bit, but many have individual springs. They also rate consistently higher in quality than rubber dome switches.
What's more, the keyboard framing, key rollover, PCB board, LED lighting, special software, and a lot of other features make mechanical keyboards far superior. They feel better and promote user efficiency for typists and gamers.
Conclusion
The Hades 68 is very much an enthusiast's keyboard. When such keyboards enter the gaming space, a lot of users pay attention to what it offers. That is because such keyboards are generally much better in terms of quality and will improve gaming and typing experiences.
Further, it sure helps if they're lower in price than other gaming keyboards of similar pedigree. On the whole, we recommend this keyboard for all your computing needs. The build quality, responsiveness, and key-feel are simply outstanding and worth the price.
Add other capabilities like programmability, great lighting, and that excellent case, and you've got a really impressive keyboard set.