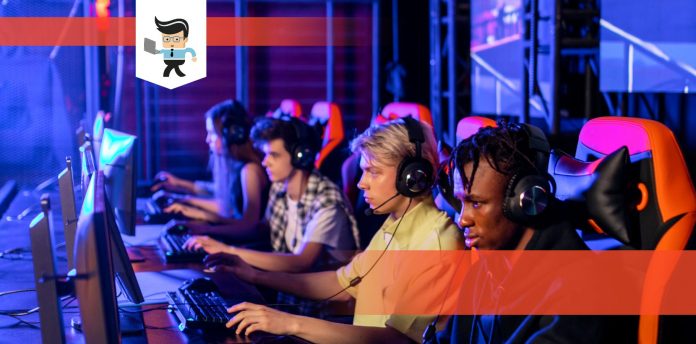 You'll never be able to appreciate how valuable a comprehensive AKRacing chair review is until you need a chair to up your gaming experience while keeping you comfortable. Without a doubt, AKRacing has long established itself as a premium brand for gaming chairs.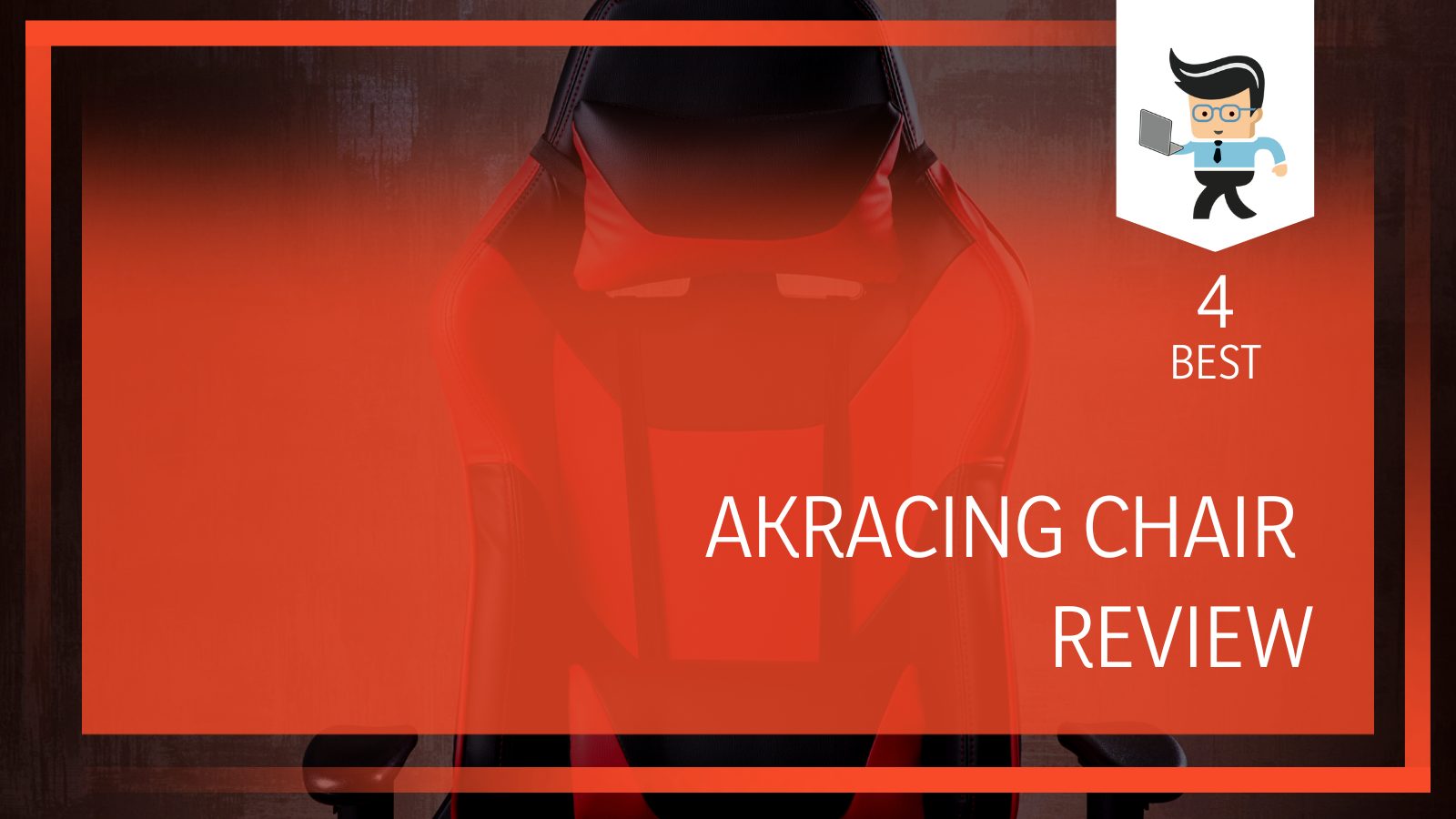 This article will bring you some of the best on its lineup to help you find the right fit.
Read further to learn about the benefits and drawbacks of these top AK Racing chairs before you decide to buy one.
AKRacing Chair Review Specifications Table at a Glance
Product

Key Specifications

-Material: Leather

-Frame: Metal

-Max. Weight: 330 lbs

-Material: PU

-Frame: Metal

-Max. Weight: 330 lbs

-Material: Leather

-Frame: Metal

-Max. Weight: 330 lbs

-Material: Leather

-Frame: Metal

-Max. Weight: 330 lbs
AKRacing Gaming Chair Review: Our Top Picks
Getting the perfect gaming chair to provide a viable base to operate from is a masterstroke for all gamers and enthusiasts. However, not many people get this decision correct. You can put that down to the sheer number of gaming and office chairs in the market.
It doesn't matter why you need it. The fact remains a gaming chair represents a long-term value and investment. It helps to deliver comfort over a long time. AKRacing is one of the best brands to do that and more, and with chairs from this lineup, it's easier to game or sit for prolonged hours without any form of pain or discomfort.
Whether it's the Luxury XL, the EX-Wide, or other chairs, AKRacing offers have their basics right. But as you'll get to see, some of AKRacing's chairs don't offer as much premium accouterment as top models.
No matter what you want you to choose, it's almost inevitable that you'll experience comfort from these sturdy chairs. Here are four of the top models of chairs from the AKRacing.
Pros
• Thick foam padding
• Strong and long-lasting
• Adjustable arms and back
• Head and lumbar support
Cons
• Bad armrests
For this Masters Series Pro Luxury XL, one of the best highlights includes super-thick padding. Compared to the basic Core Series EX, it has about 70% more padding. As such, that makes it a go-to chair for enthusiasts big on comfort.
The Masters Series Pro is a plush chair thanks to the cold foam padding inside. That's not all, though. You've got ergonomic features that make it a great buy. Everything comes designed so that you enjoy comfort, dynamic sitting, and posture support.
We must also mention that this chair comes with spacious dimensions. To that end, the chair can fit most average and large bodies and still have plenty of room to spare. Also, it forms part of the chairs ranked as one of the best professional gaming chairs in the world.
You can always picture yourself working and gaming in this luxury chair. Go one step further to get it.
– Extra-Thick Cold Cure Foam Padding
One of the many complaints of gamers revolves around comfort and adjustability. Here, you have a cold-cured foam which is the premier padding choice in the seating industry. The foam gives you a solid and soft base for your butt. It also makes sense that this foam cuts across all parts of this chair.
The padding also provides luxurious resistance to support full-time sitting. Even after eight hours, the foam comes designed to cushion your body through consistent support. When you get up, the foam immediately gets back into shape.
– Perforated PU Leather
When a chair has descriptions of premium quality, it needs premium materials. To that extent, this chair has a premium blend of soft, supple, perforated PU leather. That makes the fabric breathable even after long hours of use. When a chair lacks that feature, things will get hot and uncomfortable.
The perforations cut across the seat and backrest so that the chair remains cool. It's all done in a bid to keep gamers and long-term users a comfortable seat.
– Super-Sturdy Frame
Another part of the full suite of professional features includes a sturdy and durable frame. Let's face it; there's no point sitting on a chair that can throw you off balance at any time. As such, this chair comes rigged with tough metals. When you consider the max weight it can take, the frame feels more impressive.
– Armrests and Tilt-Lock Mechanism
For any excellent gaming chair out there, adjustable armrests form part of the process. When you add a tilt lock mechanism to it, you have incredible options. For example, you get 4D adjustable armrests and the seat angle tilt-lock system for your relaxation. They both offer methods geared towards absorbing your body's weight so that your muscles don't have to.
Also, 4D (moves in four different directions) armrests give you the most options to support your arms and wrists while doing any activity. Any time your arms shift position, it's easy to adjust the armrests to maintain that support.

For many gamers, the seat angle tilt-lock remains a favorite feature. It's all about supporting your back. The tilt lock serves as a refresher after very long periods of gaming.
– Gas Lift and Weight Capacity
There's a powerful Class-4 gas lift with 330 lbs capacity if you want to get the best in advanced mechanisms with adjustable rocking function.
– Extra Features
AKRacing throws in a couple of quality additions. These include an adjustable headrest and lumbar support pillows for comfort and enhanced ergonomics.
If you want a chair with the total package and premium features without necessarily going over the top, this one will suit you.
Pros
• Excellent design
• Comfortable padding
• Great ergonomics
• Strong frame and base
Cons
• Hard armrests
• Heavy
One size doesn't fit all, but with this chair, AKRacing puts that theory into question. Akracing chairs are known to have optimum materials that contribute to fascinating chairs. In line with that, this AKRacing Premium chair offers exclusive upholstery designs and extra comfortable padding.
The padding comes with 30% more cold-cured foam than what the Core Series EX chair offers. Also, it's constructed with sturdy materials to provide a balanced frame. As such, you'll have a great base to game from. Moreover, it's ergonomically shaped to support you at all times.
Users will also experience an upgraded mechanism that enables the "Rock It & Lock It" function.
– Exclusive Design
The design here features near-perfect upholstery on the front and back of the chair. It's also made of high-quality PU leather that's easy to clean. That way, you have a chair that adds to your rig and decor at the same time.

– Frame and Padding
The frame comprises a metal with an anti-corrosive coating covering. Coupled with that, you get 30% more high-density cold-cured foam padding. That way, you have maximum comfort and durability all through.
– Adjustments
On this chair, you can adjust the headrest and the lumbar support pillows. AKRacing provides them with the kind of comfort gamers need. They form part of the enhanced ergonomics included in this chair.
The 4D armrests come adjustable in four different directions. Up & down, back & forth, in & out, and rotation to the sides.
The advanced mechanism and rocking function makes it ideal for gamers who prefer to rest in between gaming sessions.
Pros
• Quality fabric
• Sturdy frame
• Ergonomically suited
• Good support
Cons
• Overly strong padding
• Difficult to set up
In case you're wondering, this is an extra-wide version of the Core Series Ex. The only difference is the width of the seat, which you'll agree widen things up. The premium build gives the chair a long-lasting appeal.
It doesn't have as much high-end features, but it is a high-back chair you can put to great use. You can also rock the Core EX-Wide while adjusting the rock-tension quality. That means locking the seat at different angles for comfort.
– Mesh Fabric and Padding
It's worth noting that the padding on this chair has a more thin feeling. However, the covering makes up for it with a mesh fabric material. The mesh is breathable and resistant to wear than any PU leather material.
While seating, this chair can still let air pass through tiny perforated holes. As a result, you're constantly feeling cool during gaming sessions and other activities. Also, the fabric doesn't degrade and gives the cold-cured foam a shape to support your body.
– Adjustable Features
The adjustability of the Core Series EX-Wide provides a decent amount of control. For example, you get 3D armrests and a deep recline to 180-degrees. That means you can constantly adjust the rocking tension and change the armrest's direction. With that, you're flexible with your changes.
If you're in a corporate environment, the EX-Wide will fit in nicely. The upholstery across the seat and back of this chair takes a pleasant look and design. It gives the padding a chance to get back in shape quickly.

– Frame and Support
To support the ergonomic features it carries and those who sit on it, you've got a steel frame. Besides that, the metal base is supported by a classT4 gas lift and 2.5-inch casters.
If you want a seat wide enough to leave you with maximum comfort, then this AKRacing chair will come in handy for you.
Pros
• Comfortable and sturdy build
• Breathable covering
• Adjustable components
Cons
• Steep, dangerous recline
• Thin padding
With the Core EX, you have a chair that's very comfortable to sit on. However, the fabric shell doesn't live up to some expectations. That's because it doesn't feel as smooth or have enough quality. While it's not a PU leather covering, it's more breathable to keep users cool.
This chair will perform well in warmer climes because of its cooling designed. Other features include metal construction, reclining function, and extensive armrest customization.
A strong base remains a great addition to any chair, and with all the weight this chair packs, it's worth it. You'll have an option more suited to your body shape. That means adequate protection, especially for your spine and back.
The foam padding isn't as generous, considering how hard the surface gets. However, the Core EX is a good addition if you want to look beyond faux leather coverings.
– Design
We've mentioned how this chair departs from traditional PU leathers. Instead, it is upholstered in a fine and almost mesh-like polyester fabric. As such, you can expect a bit of a rough feel than PU. But it's a good alternative and enables the Core EX to be more available for a wide range of users.
Besides, our AKracing review team noticed that this chair comes built in a similar way to AKRacing's other chairs. In line with that, you have a metal skeleton and dense padding in some areas. For example, you get good padding along with the backrest, seat, and sides. That's because there's more focus on the padding in places you immediately come in contact with.
Larger gamers will have a field day on this chair. They'll also get adequate support since it can carry up to 330 pounds. If your body mass index (BMI) measures up to 29, it will fit well. Like the EX-Wide, you get the same weight capacity, but the seat's wideness differs.
– Base
This chair sits on a five-legged base constructed with black aluminum. There are five free-spinning 2.5-inch casters to let you roll around while gaming or relaxing. Besides that, the base has a standard hydraulic cylinder. You can use that to adjust the seat height from 16.9 to 20.2 inches by pulling the lever right side of the chair's bottom.
– Pillows and Cushions
There are twin removable pillows here. Firstly, there's one head cushion that fits on the headrest with an elastic strap. For the second, you get a lumbar support cushion attached in between the small area where your back comes in contact with the back of the chair. You can slide it up and down with two elastic straps.

The pillows are of breathable fabric, just like the upholstery. As such, you can leave them or take them out to suit your needs. Whatever the case, this chair will serve you well for a while yet.
– Recline and Adjustments
The Core EX can recline when you pull another lever located behind the right armrest. It's standard feature gamers have come to expect from such chairs. But there's a catch here; this chair can fold back entirely at a 180-degree angle. As such, the recline becomes more like a bed.
That recline is a bit steep, though, and for many people, that's a dangerous prospect. It makes you feel like you're going to fall or rollover. Other top gaming chairs limit their reclining angle to 170-degrees or less.
You can swivel and tilt this chair and also extensively adjust the dense PU rubber armrests. To that end, there are three bolts under each arm. You can use them to tweak the distance between the armrests and the sides of the chair.
The armrests also shift up and down when you pull the handle under each one. Whether you are sitting back and watching the TV or just relaxing, it's easy to select the level of support for your forearms.
The Core EX chair will fit you if your watchword includes comfortable, adjustable, and breathable fabric.
A Buying Guide for AKRacing Chairs
Consider the following when choosing an AKRacing chair:
1. Comfort is king:
when you opt for a char from a recognized brand like AKRacing, you have to consider comfort. Your neck, back, and head need protection, especially when you sit for marathon hours. Other features must help you prevent chronic pains when enjoying your gaming hobby.
Ergonomics comes into mind. Let the chair have a design geared towards enhancing your physical wellness.
2. Material:
some chairs come in leather, PVC, mesh, fabric, and other materials. What you want to use is a breathable chair. That way, you avoid any burning sensations or hot feelings when seated for a long while. You also want one with padding that hugs and protects your shapes.
3. Frame and Base:
a gaming chair needs a strong base and frame. As such, metal, aluminum, and steel form a sturdy base to sit on. Without such a structure, you'd never get comfortable or feel safe sitting for long. Moreover, you need a chair to last for a long time. That way, you don't make changes frequently.
Conclusion
This review covered the top models under two specific lineups of the AKRacing brand, the Core Series and the Masters Series. They're both worth getting, especially if you're a serious gamer or gaming chair enthusiast.
Also, the chairs here have good paddings overall. However, some models lack enough foam padding in critical areas. Overall, these chairs will come in handy for you when gaming or relaxing, and the choice you make from these chairs reviewed depends on your preferences.
However, we think the Masters Series stand out from the test. In particular, our review team settled on the Luxury XL even though the arms are questionable.
It's a chair designed with good material and a wide range of adjustable features, and a sturdy frame. Using it will protect you from bad postures and other sitting difficulties while working or gaming.