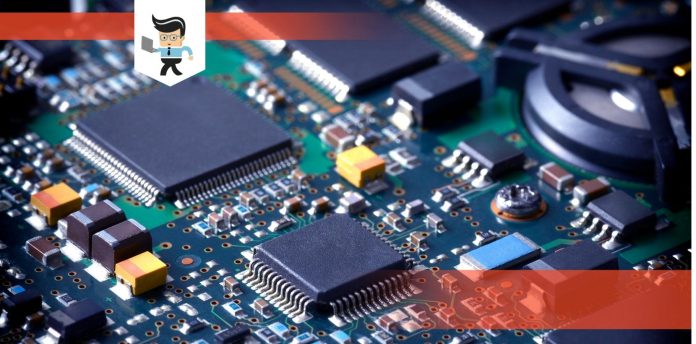 X470 vs x570 are both excellent, and if you're in the market for a new motherboard for an AMD chipset, you'll undoubtedly have heard of these two. Now at this point, you might be wondering if you should go with an x470 or an x570 chipset.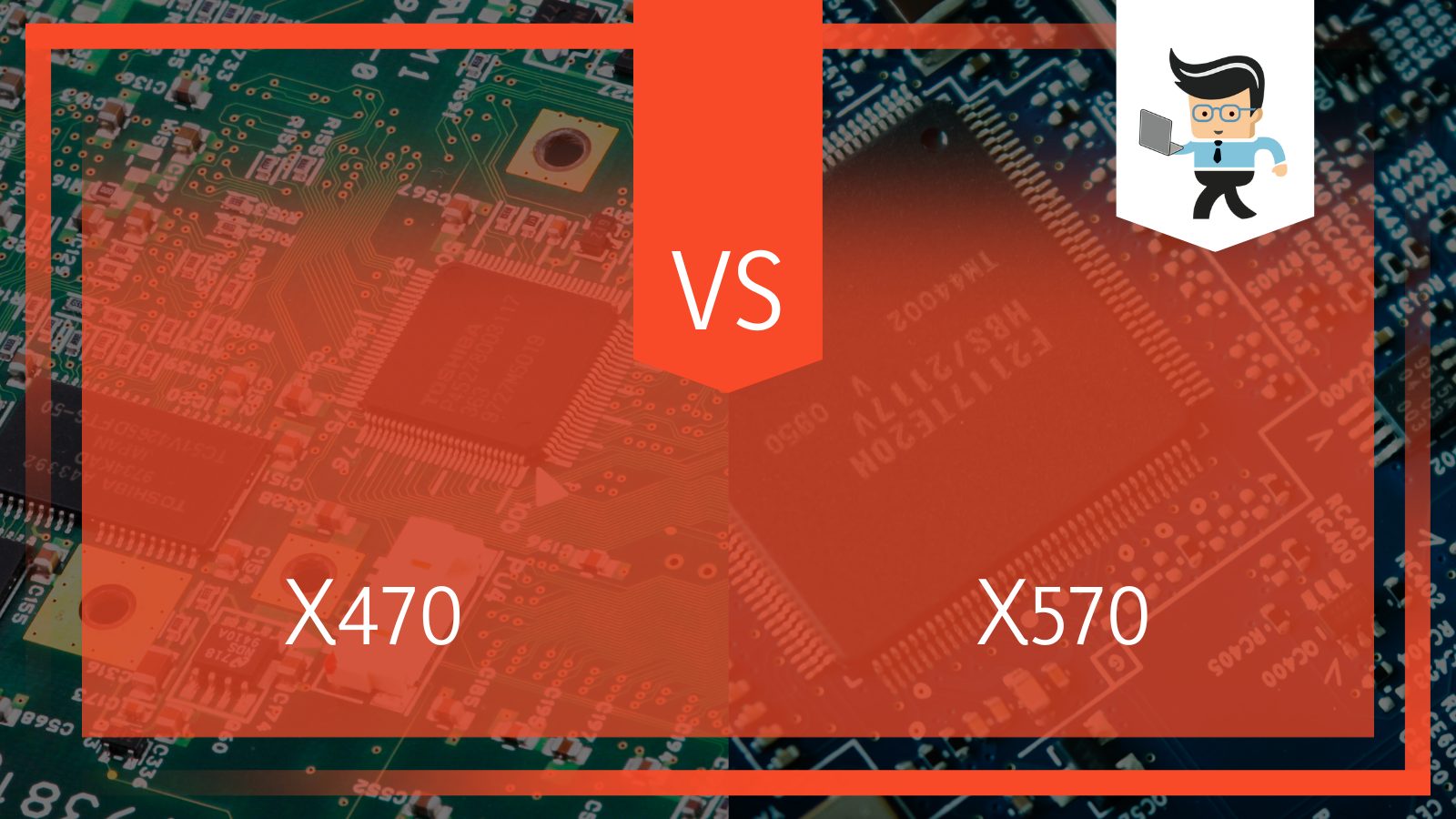 Some might suggest you opt for the newer x570, while some might caution you from such a path and would recommend the x470 to you.
If you're having this dilemma, you don't have to worry as our experts have created this detailed guide to help you choose between the two.
Comparison Table
| | | |
| --- | --- | --- |
| Features | x470 | x570 |
| Socket Type | AM4 | Also AM4 |
| Form Factor | ATX, DTX, Micro-ATX, Mini-ITX, Mini-DTS. | ATX, DTX, Micro-ATX, Mini-ITX, Mini-DTS |
| Performance | Lower | Higher |
| Connectivity | Not all have WiFi | WiFi 6 + 10GbE ethernet |
| CPU Compatibility | Zen 1, Zen 2. | Zen 2, Zen 3 |
x470 vs x570
The main difference between x470 vs x570 chipsets is that the x570 was released later and thus is compatible with the latest Ryzen processors (Zen 3 series) while the x470 is not. However, the x470 is quite useful in its own right due to its much broader compatibility in terms of processors.
– Supported Socket Type
Winner: x570
Before we dive into what socket types are supported by x470 as well as x570, some of you might be wondering what on Earth is this socket that we're talking about. Well, the socket on a motherboard allows you to physically connect your CPU and graphics card to the motherboard. Your computer won't work if your CPU doesn't fit, and in the worst-case scenario, it could even harm your motherboard or CPU.
The short, angular pins on your CPU will fit the holes in the socket since sockets are normally square in shape and use a Pin Grid Array (PGA).
Now, let's move onwards to the topic we were discussing. As far as the supported socket types are concerned for x470 and x570, both x470 and x570 are compatible with the AM4 sockets. x470 supports AMD's Ryzen 2nd and 3rd generation processors, and x570 supports Ryzen 3000 series processors.
x470 has a maximum data rate of 8GT/s, and x570 has a maximum data rate of 16GT/s. x470 has 24 pins and supports DDR4-2400+ memory, while x570 has 40 pins and supports DDR4-3200+ memory. When choosing a motherboard, be sure to check what type of socket it has so that you can choose the right processor.
– Supported Form Factor
Winner: x570
The form factor refers to the motherboard's specifications, including its size, number of ports, type of power supply, and where the mounting holes are located. There are many types of form factors in the market, for example; ATX, DTX, Micro-ATX, Mini-ITX etc. Now, as far as x470 vs x570 go, they both support ATX, DTX, Micro-ATX, Mini-ITX and Mini-DTS form factors.
Out of all these, the most commonly used form factor is the ATX form factor, also known as the Advanced Technology Extended form factor. The reason behind this is that the ATX form factor comes with the largest size and the most expansion slots compared to all these form factors.
And if you're thinking about how it's possible for the x470 and x570 to fit into all these form factors, the reason behind that is that each of these formats will fit the ATX computer chassis due to their corresponding mounting holes, expansion slots, and rear input/output panels all lining up. When comparing x570 vs x570s, the only difference is that X570s can utilize passive cooling, while the x570 requires a fan.
– Performance
Winner: x570
We are all aware that the data transfer speed between the memory and the CPU increases with the number of memory channels. Here, we will be judging the performance of x470 vs x570 on the basis of data transfer speed, RAM and memory speed, etc. So starting with the data transfer speed, if we compare the data transfer speeds of x470 vs x570, the result comes out as a tie.
The dual-channel maximum is the same for both of them. All AM4 boards are, in fact, dual-channel maximum. Speaking of the RAMs of x470 and x570, the x470 turns out to be able to support a maximum of 64 GB RAM, while the x570 can support up to 128GB; and we don't reckon we need to elaborate that any further.
If we go into the realm of memory speeds, you'll notice that the x470 can reach up to 3600 MHz, while the x570 chipset blows its predecessor away with its memory capacity of around 4800 MHz. Oh, and if you're about a comparison of overclocking in x470 vs x570 chipsets, the result is exactly like you'd expect.
Due to having superior VRMs, the x570 triumphs over x470. A VRM, or voltage regulator module, keeps your computer running cool when it is under stress and is therefore particularly useful for overclocking. Having such an advantage over the x470 would always decide the outcome instantly.
– Connectivity
Winner: x570
Speaking of connectivity, the X570 triumphs in terms of ports and slots. Compared to the x470, it makes a realm of difference to have up to 4 USB HiSpeed 480Mbps Connectors, Dual M.2, 8 USB 3.0 Gen 2 ports (up to 10 Gbps), 4 USB 2.0 ports, and up to 14 SATA 6Gbps Ports. Also, take note that the Dual M.2 utilizes M.2-2 slots without disconnecting the other slots.
On the other hand, the X470 supports 2 USB 3.2 Gen2 ports, 6 USB 3.2 Gen 1 ports, 2 USB 2.0 ports, 4 SATA III (6 Gbps), and SATA Express 2x or 4x SATA or (x4 NVMe Gen 3). However, all of these rely on the motherboard's maker and model. And since we're on the subject of connectivity, you should also know that not all x470 chipsets support wireless connectivity (Wi-Fi) but all x570 chipsets support WiFi 6 and 10GbE ethernet connectivity.
– CPU Compatibility
Winner: x570
When it comes to CPU compatibility, the x470 chipset was released alongside the Ryzen 2000 processor, so it's a given that Ryzen 2000 is compatible with x470. And although the AMD X470 chipset was designed to work with Ryzen 2000 CPUs, it is also compatible with Athlon GE, Ryzen 1000, Ryzen 2000 APU, Ryzen 3000 processors, and Ryzen 3000 APU.
And that's not all, because AMD asserts that the X470 chipset is also compatible with Ryzen 4000 and Ryzen 5000 CPUs, but the user experience hasn't been excellent because only a few X470 models even allow BIOS updates.
So in short, you could say that AMD X470 supports Zen 1 and Zen 2 and that after updates, it may add compatibility for Zen 3. As far as CPU compatibility for x570 is concerned, that chipset was just released in 2019 so it supports Ryzen 3000 (Zen 2) and 5000 (Zen 3) CPUs, albeit a BIOS upgrade for Zen 3 may be necessary depending on the situation.
– Pros:
Less expensive
Compatible with Ryzen 2000, Athlon GE, Ryzen 1000, Ryzen 2000 APU, Ryzen 3000 processors, and Ryzen 3000 APU
Supports up to 64 GB RAM and has memory speed up to 3600MHz
– Cons:
Not all x470 chipsets support WiFi
Older chipset
Needs a BIOS update before being compatible with Zen 3

x470 is one of the most popular chipsets for AMD Ryzen motherboards. It offers excellent value for money, and its features are perfectly suited for gaming and other demanding applications. One of the key differences between x470 and x570 is that x470 does not support PCIe 4.0. This means that x470 motherboards will be slightly slower when using the newest generation of Ryzen processors.
However, for most users, the performance difference will be negligible. x470 also supports overclocking, which is a great way to squeeze extra performance out of your processor. If you're looking for a quality Ryzen motherboard, then x470 is a great option to consider.
– Pros:
Latest chipset; compatible with Zen 2 and Zen 3
Supports up to 128 GB RAM
Has a memory speed of around 4800MHz
Has WiFi and 10GbE ethernet connectivity
– Cons:
More expensive
Doesn't work with older processors

The x570 is the latest chipset from AMD and offers a number of improvements over the previous x470 chipset. It was launched in 2019 and is compatible with the Zen 2 and the latest Zen 3 series of processors. One of the most notable changes is the addition of PCIe 4.0 support, which doubles the bandwidth of PCIe 3.0 for faster data transfer speeds.
The x570 also has superior connectivity and supports up to 128Gb RAM. Overall, the x570 offers a significant performance boost over the x470 and is an excellent choice for anyone looking to build a new AMD-based system.
It is, however, more expensive due to the fact that the x570 chipsets require more sophisticated manufacturing techniques and use higher quality materials. If you're on a tight budget, x470 might be the better option. However, if you can afford it, x570 offers slightly better performance and features.
FAQs
– Is x470 Still Good?
Yes; if you happen to be on a budget, it's still a good choice to get an x470 for your computer. Since the x470 is compatible with Zen 1 and Zen 2 processors from AMD, you can easily use the x470 in your computer build. And if in the future you want to upgrade to an x570, you can also do that.
– Do You Need x570 for Ryzen 5000?
Since AMD started selling the new Ryzen 5000 Series Desktop Processors in November 2020, your AMD X570 may need to have its BIOS updated in order to support these new processors. If an AMD Ryzen 5000 Series Processor is installed, the system might not be able to boot up without such a BIOS.
– Is x570 Better Than B550?
Yes; compared to the latter, an x570 still comes out on top due to its PCIe 4.0, which enables it to overclock more than the B550. But when you can take into account the x470 vs b550, it would be a neck-to-neck fight.
Conclusion
So which is the best chipset for you? If budget isn't a concern and you want to future-proof your build as much as possible, go with the x570. But if you're looking for something that still has a lot of features and won't break the bank, the x470 is a great option.
Ultimately, it all comes down to what you need and what will work best for your individual setup. We hope this guide has helped make your decision easier!