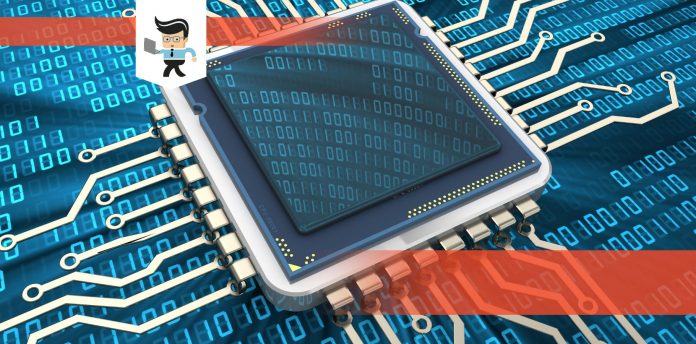 Trying to choose between the Ryzen 3600 vs the 3700x can be a hard choice to make. Both are great CPU options but should be used in different cases. There are some significant differences (and improvements) between the two.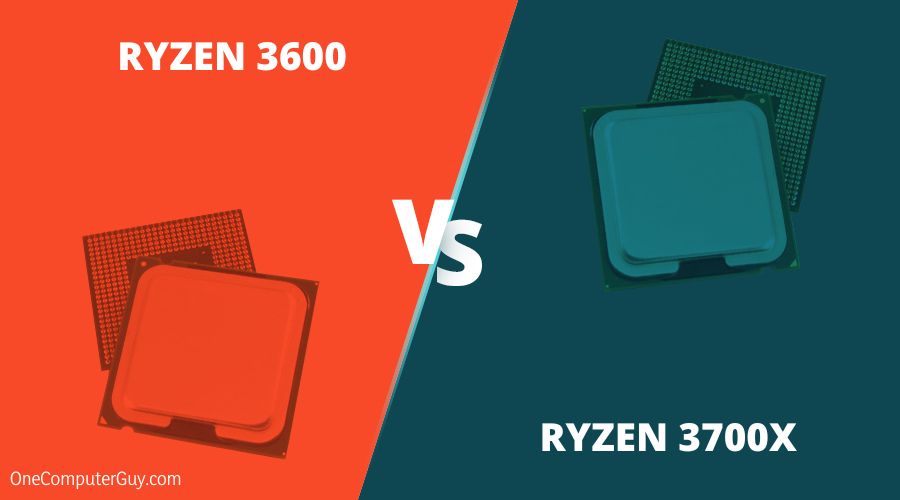 This article will help you to understand which option is going to be better for you.
CPU Options
Key Features
AMD Ryzen 5 3600 6-Core
●        6 cores and 12 threads
●        Processor Speed: 4.2 GHz
●        Processor Socket: Socket AM4
AMD Ryzen 7 3700X 8-Core
●        8 cores and 16 threads
●        Processor Speed: 4.4 GHz
●        Processor Socket: Socket AM4
Individual Reviews: AMD Ryzen 7 2700x vs. AMD Ryzen 5 3600
When it comes down to comparing the two of these processors, you will first need to look at each one individually to see where it stands and how it can help you in your build. Once again, each of these options are great in different situations.
● Amazing value for the performance
● Includes a cooler
● Some single-threaded performance issues
Overall Review:
The AMD Ryzen 7 3700x is one of the best consumer-level processors that you can buy. It is built using the 7nm manufacturing process and delivers some of the best performance at a low consumption level, making it an ideal match for almost any rig.
The 7nm tech is what makes this so great. It helps with power consumption and actually results in better performance. In general, it gives a 15% boost to CPU performance. It also has what AMD considers "Game Cache" which is 36MB of cache, while this may not make a hugely noticeable improvement, it does help with older games.
This processor has an 8-core, 16-thread setup which is enough for most people, especially because it delivers more performance than you may expect. It also comes with included cooling, so it is best for those who want a no-fuss build.
With this processor, you get the processor itself, a guide, and a few little extras. It comes packaged extremely well and you won't have to worry about shipping.
Performance-wise, this is going to be a great purchaser. It is able to keep up with processors that are considerably more expensive. It reaches benchmarks that processors hundreds of dollars more expensive can reach. It particularly shines in multi-thread workloads, which makes it great for video editing or gaming.
Of course, another thing to note is that this does include the Wraith Spire cooler, which isn't the best cooler, but it is a good addition that will help most users.
If you are going to pair this processor with an AMD Navi graphics card, you will get an even better performance thanks to the PCIe 4.0. This will help improve graphics performance by about 51%, making it a noticeable improvement for your machine.

The AMD Ryzen 7 3700x is a very, very good option. It is meant to help gamers and those who need a lot of core power get what they need. It is ideal for just about anyone who needs something for a reasonable price.
● Amazing gaming performance
● Has some good future-proofing technology
● Only has six cores
Overall Review:
AMD's Ryzen 5 3600 is the older of the two options, and it falls safely within the "mid-range" category. It is a slower version of the revered Ryzen 3600x. Largely considered to be the "frugal" option for gamers, you will get some good performance out of it in that arena.
On top of being a lower priced option, it is still a better performer than almost all of the other CPUs in its class. Of course, the AMD name is one that you can trust if something ever does go wrong.
As far as the performance goes, this is a big improvement over the older Ryzen builds. It too is built from a 12nm manufacturing process onto a 7nm process, allowing it to have some strong performance without using too much power. In fact, it uses 65W TDP.
With this build, AMD has increased the cache with 384KB of L1, 3MB of L2, and 32MB of L3 cache, which is something that is also included in much pricier models. This is why it is so good for gamers.
Another reason it is so good for gaming is that this uses the X570 chipset, which supports the new PCIe 4.0 standard. It helps to bump up performance for PCIe SSDs and AMD's latest Navi graphics cards.
This also comes with the included Wraith Stealth cooler, but since this one isn't as powerful and therefore doesn't create as much heat, it is actually more than enough for this one.
This is a modest performer outside of gaming and it may not be great for video, audio, or any other type of editing. Even so, the performance to price value rating makes it hard to ignore.

The Ryzen 5 3600 is a good option for those who want to game regularly without the cost. While it isn't the best option for those who are making content, it is still passable for passive gamers.
Product Comparison Ryzen 3600 vs Ryzen 3700X
The main difference between Ryzen 3600 and 3700X is, AMD Ryzen 7 3700X has more threads, clock speed and better performance, while AMD Ryzen 7 3600 has a better cooling system.
Let's break down some of the features of each CPU to which one really comes out on top. It is also important to remember that a CPU is only as good as the other equipment that you will use in your build. You absolutely need to invest in good RAM and graphics to get the most out of your CPU.
– Threads
When we compare the threads of a CPU, we are actually comparing the virtual versions of the CPU cores. This is the name given to the process of breaking up physical cores into virtual cores (threads) to increase performance across different types of situations. In particular, this helps when gaming and carrying heavy loads.
In general, the more cores that a CPU has, the better off you will be. This isn't necessarily always the case, but it is an easy way to pick between CPUs that are from the same or similar lines.
Winner: AMD Ryzen 7 3700X
– Cores
A CPU core is a processor used by the CPU. Before some technological advances, every processor would only get one core that could focus on one task at a time.
However, CPUs have increased to having two to eighteen cores, each of which will be able to handle a different task. The more cores that your CPU has, the more tasks it will be able to handle.
One core can work on one specific task while another core takes on a different task. If you use your computer for more than gaming, for example, you will want to have as many cores as possible. In general, you want to at least four cores.
Winner: AMD Ryzen 7 3700X
– Clock Speed
Another thing you want to consider is the clock speed. The higher a clock speed is, the faster your computer will be when you perform simplistic tasks. This is also something you want to think about to have a usable computer.
Once again clock speed isn't going to be the biggest determining factor, but it is something that you should take into consideration. The clear winner here is the one that performs the fastest – which also happens to be the one with the higher number of cores and threads. This won't always be the case, but it is here.
Winner: AMD Ryzen 7 3700X
– Cooling System
It is important to note that both of these CPUs come with the same cooling system. However, they are CPUs that different amounts of power and therefore require different cooling systems. With these systems, it is a great advantage that they both come with coolers. However, the cooler probably isn't powerful enough to help with the AMD Ryzen 7 3700X because of how much heat it expels.
– Brand Name
If you are just starting out your search for a CPU, you will see a few different names that lead the pack. AMD and Intel tend to be the two brands placed at the top of the list. However, most experts agree that over the last few years, AMD has consistently come out on top when it comes to customer support, technical advancement, and overall performance.
Winner: AMD will always come out on top
Conclusion: Should You Get The Ryzen 3600 or the Ryzen 3700X?
When you are trying to choose between the Ryzen 3600 or the Ryzen 3700X, remember that you will need to take what you do on your computer into consideration. Are you simply using your computer to game?
If so, then the 3600 is a good choice for you. If you want to use your computer for other activities as well as gaming, then you may want to get the 3700X.
In our opinion, you cannot really go wrong either way as long as you think your way through your purchase and you build a rig that will support these CPUs properly.