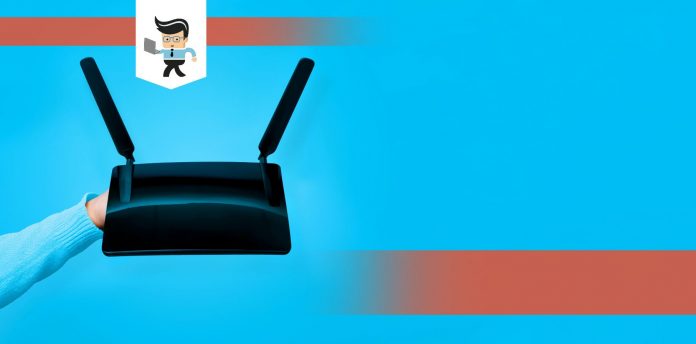 Getting to know more about the rt-ac68u vs. rt-ac68w has never been easier. We've gone through both products to bring you the most comprehensive review yet. Read on!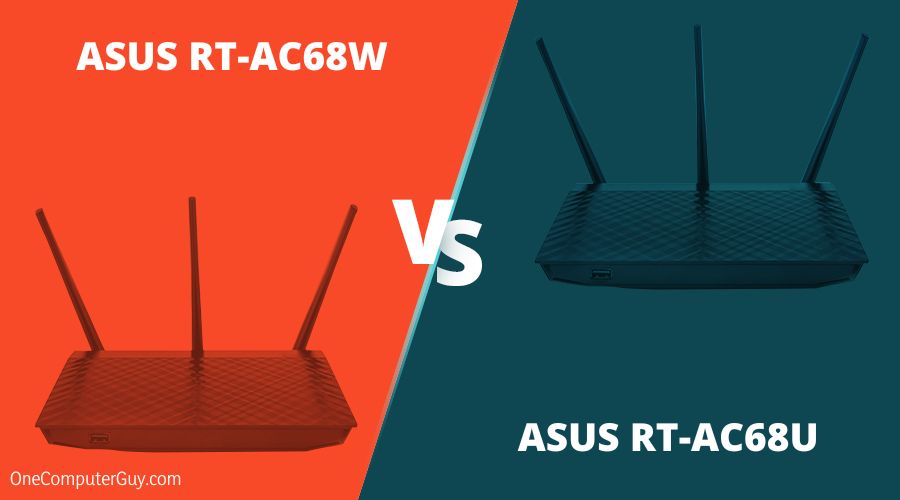 Rt-ac68w vs. Rt-ac68u Specifications Table at a Glance
| | | |
| --- | --- | --- |
| Components | Rt-ac68u | Rt-ac68w |
| Brand | Asus | Asus |
| Frequency Band | 2.4 GHz / 5 GHz | 2.4 GHz / 5 GHz |
| Type | Wireless | Wireless |
| Connectivity tech | Wired/wireless | Wired/wireless |
| Antenna | 3 | 3 |
| USB | USB 2.0, USB 3.0 | USB 2.0, USB 3.0 |
| Data transfer rate | 1900 Mbps | 1900 Mbps |
| LED | Yes | Yes |
| Other key features | DHCP server, ASUS AiCloud | AiCloud, Printer server |
Asus Rt-ac68u vs. Asus Rt-ac68w: Major Similarities and Differences
Faster Internet connectivity is the trend nowadays, and Internet speed is becoming faster by the minute. Internet connections are becoming more accessible and affordable to everyone.
With that thought in mind, it's imperative to buy a good router. The fact is getting one will help you get a lot out of your internet connection and countless other activities.
The ASUS brand needs no introduction because it is a globally recognized brand. They have a knack for producing the most reliable and robust tech, including a wide range of routers from which you can choose.
Among them are the rt-ac68u and the rt-ac68w router. The table above shows that both products have many technical specifications that stand them pit.
To begin with, the routers here comply with the IEEE 802.11ac version. This version implies that they come equipped with 'AC' linked to their names, with the IEEE running several versions, including 802.11n and 802.11b/g/n. Notably, the latest 802.11ac feature offers tremendous speed and comes in handy for users looking to enjoy uninterrupted streaming and web browsing.
Coming from the same brand, Asus Rt-ac68u and Asus Rt-ac68w routers offer support for the 2.4GHz and 5GHz dual-band frequencies.
Also, they offer support for both wireless and wired connections. They share significant standard features, such as Quality of Service (QoS), ASUS AiCloud, ASUS AiDisk, ASUS Universal repeater, ASUSWRT, Broadcom TurboQAM technology, DHCP server.
Let's see what each router has in stock before going ahead with more comparisons.
1. ASUS RT-AC68U AC1900 Dual-band Wireless Router
Pros
• USB 2.0 and 3.0 ports
• Robust hardware.
• Best WiFi capabilities.
• Compatible with AiMesh
Cons
• Complex configuration
• No wall-mounts
The first thing to note about the rt-ac68u review is that it's a dual-band WiFi router, built for speed. It delivers the 1900 MBPS data range and comes with Broadcom's TurboQAM. In terms of the latest technology, you can count on the 802.11ac here.
There's an additional 800 MHz Dual-core CPU as well. Add a smart multitasking facility that enables dedicating separate lanes for both WiFi and USB data, thereby restriction, and you've got a monster of a device that won't decline in speed.
The ASUS RT-AC68U comes with two USB 2.0 ports and a single USB 3.0 port that do enough to boost connectivity. Unlike some routers out there, this doesn't feature two USB 3.0 ports. However, it's much better to have just one 3.0 port than none at all.
The performance of this router is also swift. It's not precisely glitch-free, but there's no stopping you from playing those games online and streaming videos.
On this router, you also get four Gigabit Ethernet LAN ports. In a way, this makes it easier for HD streaming since multiple devices can be easily hardwired to a network. LED indicators exist here, too. For example, it's attached to the ON/OFF button. That way, you can deal with blinking lights. For some measure of security and personal choices, this router comes with a parental control feature.

Other key rt-ac68u specs like the AiCloud, NVIDIA GameStream Ready, AiRadar are standard in this router. We can say it works very much like other routers on the AC plane.
One drawback we noticed was that it has a rather complex network configuration. For first time users, this might present a challenge since there's no pre-configured network configuration.
This router is the right pick if you want speed and complete performance. Every feature is designed to give you a secure, stable, and fast connection.
Pros
• Easy setup process
• Multiple wireless SSIDs
• Great parental controls
• Impressive short and long WiFi performance
Cons
• No wall-mounts
Our Asus rt-ac68w review recognizes the fact that the RT-AC68W is the white edition of the RT-AC68U. It is also a super-fast router with combined dual-band data rates of up to 1900 MBPS. Other features like 1300 Mbps 802.11ac at 5 GHz, which gives Gigabit wireless data rates, and Broadcom TurboQAM technology are present here. In particular, Broadcom super-charges the 2.4 GHz 802.11n performance from 450 Mbps to 600 Mbps on compatible devices.
The rt-ac68w is powered by a dual-core processor, eliminating the performance drops that plague other routers with busy networks. Even on the most active home networks, HD video streaming will be smooth, significant latency for online gaming, and file downloads are seldom interrupted.
The RT-AC68W, like the RT-AC68u, feature USB ports for files, printers, and 3G/4G modems sharing. There's also a USB 3.0 port for up to ten times faster data transfers than USB 2.0.
Exclusive ASUS AiCloud does well to transform your home networking into your cloud for easy streaming and sharing to compatible devices. That way, your smartphones, PCs, and tablets get connected to a thriving network.

Another awesome thing we noticed is the Router-to-Router sync, which makes it simple to sync files on USB-connected storage with other compatible ASUS routers. The sync gives off hassle-free sharing of large files with family and friends.
The easy-to-use ASUSWRT graphical user interface gives users advanced control to optimize the network. Within 30 seconds, it's easy to set up and manage traffic easily.
The Asus rt-ac68w speed is a significant factor if all you want is a high-speed connection. You'll love its IPv6 support, multiple wireless SSIDs, and VPN access.
Rt-ac68w vs. Rt-ac68u: Head-to-Head Comparison
The main difference between RT-ac68w and RT-ac68u is, RT-ac68u is compatible with AiMesh, while RT-ac68w is compatible with AiCloud.
Performance
You'll get excellent signal strength and a reliable connection from both. If you want to get hardwired, the 5x Gigabit ports will make sure you go through various levels connected to the internet and go through activities.
The AiCloud feature on both routers has made life a lot simpler so that now you can stream, sync, and manage your data no matter your location. On the white version (Rt-ac68w) of RT-AC68U, you'll enjoy the same benefits, but the router will only stand out thanks to its white color.
Speed and Range
The Asus rt-ac68w range, like its counterpart, stands out. They deliver on the 5GHz band much more than other routers. Besides, the speed on the 2.4GHz band is high. That's the case with some level of increased distance between the router and the connected client.
The rt-ac68u speed will leave you contented over different internet activities. It's also great over a wide range and gives off speeds of over 300Mbps, even at a range measuring over 30 feet.
USB Ports
If you find a router without a USB 3.0 port, you shouldn't expect more ideal connections. Any good router should have one.
Thankfully, both of these routers do. You can use this port to share media and do some HD streaming. Only the 66U has 2 x USB 2.0 ports, while the remaining three models, including the 68W and 68U, have 3.0 ports.
Advanced QoS
Gamers and avid internet users will love this feature. It will help you stay connected to both routers. When you are connected, the Advanced QoS will help keep your network protected from congestion.
Conclusion
From all indications, Asus has done an excellent job of designing and developing the RT-AC68 series. A closer look at the specs shows that the 68U is the basic model that other models, including the 68W, revolve around.
As such, we feel it's best to stick with the RT-AC68u if you are not a heavy internet user. You can still watch HD videos, connect devices, and play games.