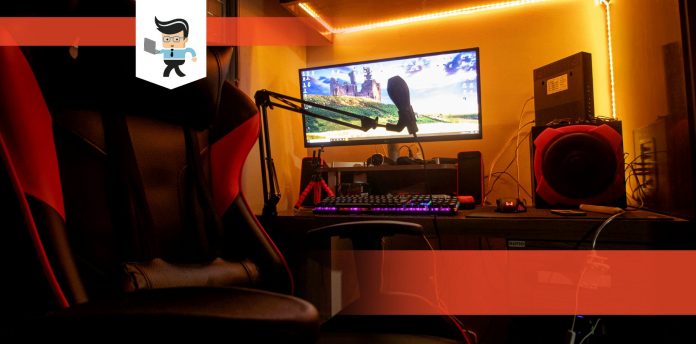 Our experts have put together this Respawn 200 gaming chair review after a close inspection to help you make light of the top features and benefits of this chair before you make the purchase.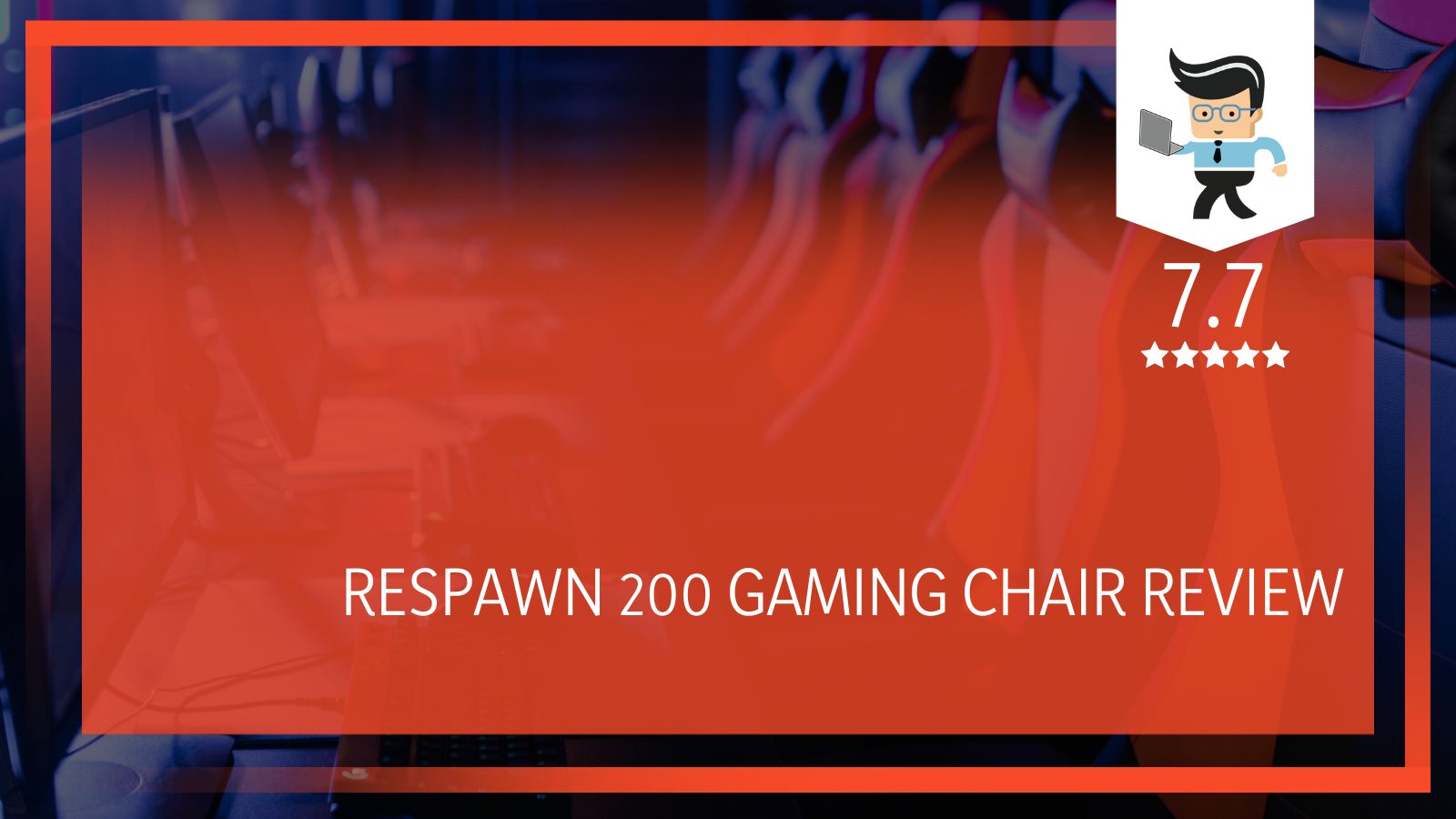 Sure, the Respawn 200 is an ideal chair for many users and features an innovative set of specs and components. But how exactly does it come in handy for you and your lifestyle? Let this review guide you toward making an informed decision. Read on!
 

Respawn Gaming Chair: Key Specifications
Product
Key Specifications
Respawn 200

Weight capacity: 275 pounds

Frame and wheel: Steel

Upholstery: PU leather, mesh

Support: Armrests, lumbar, neck

Recline: 90 – 130 degrees

Foam: high-density
PROS
Attractive mesh design
Innovative lumbar unit
Keeps users cool
Various support functions
CONS
A little difficult to assemble
Somewhat short recline angle
Games are bound to leave you a bit heated up. That's one reason you need a comfortable and convenient chair, and that's exactly what the Respawn 200 mesh back gaming chair brings to the table. 
For starters, setting it up takes a moderate amount of time, but the benefits are worth every minute. The chair comes in a variety of pleasing colors and innovative covering featuring a bonded leather seat to help maintain a breathable atmosphere. 
At first glance, the Respawn 200 comes across like something of a lightweight gaming chair. It doesn't have that supportive look many manufacturers claim their chairs have and rather. But that does not stop the chair from keeping you cool and competitive in any environment. Its simple profile is evident and appealing, making it a perfect fit for some avid gamers and keen workers.
In style and substance, it is much similar to an office chair due to its backrest design. However, the Respawn brand combines characteristics from the two categories to give you the best of both worlds.
The tilt and controls come at the right side of this chair while you have the tilt tension beneath the seat base. You can always adjust the chair reclines to an angle of 130 degrees.
The design is simple, but no vital aspect of this gaming chair is sacrificed. You've got an ideal weight capacity, excellent functions, and high-level performance. The pivots help you adjust to different positions in the most comfortable ways. Overall, the chair is an excellent blend of effective and efficient components.
– Fantastic All-Round Ergonomics
Chances are that you've come across different chairs in the market but we are sure you have yet to come across a chair like the Respawn 200 model. It offers full ergonomic support and boasts an efficient design to keep your back comfortable and supported. 
For the seat edge, you get a waterfall design that's not so demanding when you have to slide off the chair. At the same time, there's lateral support offered by this chair and represents a fixture for gamers who love the sink-in feeling that gaming chairs can offer. In addition, the added lateral seat pan cushioning means gamers will sit where the support is best – in the middle of the seat.
The foam embedded inside is a high-density variable that goes well with the mesh material.
– Functional Recline Feature for Added Comfort and Style
Just like some other top gaming chairs from Respawn, the Respawn racing style chair offers an impressive recline system, which enables the backrest to go down to an angle of 130 degrees for optimal comfort and convenience while gaming. 
That's a modest figure and represents a simple function for moments of relaxation. For example, it will appeal to gamers who need to take time outs after a gaming session.
Depending on your gaming position, the racing chair will allow you to lock the backrest at an angle of your choice. This is why you can set the backrest to different angles, which support different postures. That's a positive for other users who might use your chair.
Keep in mind that the recline function is easy to control with the lateral level well placed on the chair.
– Breathable Backrest and Cover
The chair's backrest is covered with mesh material, along with synthetic leather featured on the upper side of the backrest. It also appears on the seat pan. However, the main attraction of this chair is the breathable nature of the backrest. 
The mesh materials may only cover the midsection and lower area of the back, but they help give users a good time.
Breathable materials have more advantages than drawbacks. For example, in hot climates or during the summer months, temperatures can cause discomfort. Also, when you sit for long hours, you might get sweaty and irritable. 
Mesh materials keep the temperature moderate for gamers. That way, you get to spend more hours playing or working on a dry and fresh surface.
Another distinctive advantage of mesh over other materials is its practical nature. It's lighter than others which makes it far easier to move on and recline with. That makes it a perfect fit for gamers with a lower weight mass. You get to have a more engaging time while playing.
– Tough Weight Capacity
A gaming chair's weight limit or capacity is a reasonable consideration potential users have. All chairs have a max weight range that users will fall into. That's why it's important for intending users to figure that out before buying a gaming chair. The Respawn 200 can handle the equivalent of its max capacity set at 275 lbs or less.

– Adjustable Armrests
A chair such as this one needs a host of adjustable components. To that end, the armrests aren't left out since they allow gamers to figure out the best position for them. When you sit down, it's time to set the right height for your arms for a more relaxing and seating experience. Arms placed at odd angles can affect your performance and hurt your elbows.

What we like about the armrests here is that they're also depth-adjustable. That makes them go further out in front towards your desk or to the back, much closer to you. It's always an advantage to have a chair that supports gamers of different heights. In all, it offers a 2D adjustment your arms can get acquainted within no time.
We have to state here that the armrests on this chair aren't as cushioned as many users imagine. They're effective at their task, though. Perhaps Respawn can do with adding more cushion to the arms for more comfort.
– Convenient Posture Support
This Respawn chair review includes mention of the main strength of the chair: its high-level posture support. While it's true that the supportive design of the backrest is excellent, you get two additional support pillows.
These pillows serve as support to your lumbar region and your head. The best thing about the pads on this chair is that you don't have to use them all the time. Take out the cushions when not in use or when you don't fancy them at all.
What they offer is support and comfort for your posture. Think of them as Respawn's way of outdoing or matching up to accessories other top brands offer.
– Durable Frame and Wheelbase
Build quality helps determine many factors, including how long your chair lasts and how comfortable it gets. With a high build quality, you'll be investing in a Respawn gaming chair that won't break or take up an uncomfortable shape weeks after.
The Respawn 200 uses a mixture of metal, steel, and plastic. It's common knowledge that metal holds up better than other materials. Also, the weight capacity at 275 lbs requires such a base to operate from
The wheelbase is vast and also made of steel. In contrast, other chairs have a narrow nylon base which is less durable. However, you've got steel here along with moderate caters that are wide enough. The wider, the faster, the more durable your chair build quality is.
We would also like to mention that the Respawn racing-style gaming chair sits on versatile casters. Generally, Respawn casters are known for their durable and adjustable build.
Further, they can represent one of the most distinct options when you consider freedom of movement. That's because they can work on all surfaces, including on tiles that are considered slippery.
– Comfortable Seat for all Gamers
The Respawn 200 chair comes with a comfortable seat many users will love. However, the seat pan is on the short end. Sure, it's not noticeable at first, but if you compare it to other variations like the 110 gaming chairs, the length of the seat falls short. The length here measures about 17.5 inches in comparison to the 21.25 inches of the 110 racing chair.
The height of the seat pan may prove uncomfortable to taller users out there. Also, the seat pan will lack adequate support for such users even with its ergonomic design. That's because such a component is the main area or part of the chair and must have top-notch quality. That said, some seat pans are created for shorter individuals.
The Respawn 200 seat pan is better suited to short or medium-sized users who won't have issues staying competitive and comfortable.
– Extra Support for Optimal Comfort
You get extra ergonomics for your lumbar, arm, and neck. These are focus areas for gamers who spend quality time gaming. After a stretch, you might have to relax or call it a day. The extra support helps keep you going at it. However, users familiar with gaming chairs will notice that this chair doesn't have a footrest.
The fact that other affordable options on the Respawn lineup have footrests makes it quite apparent here. It's always nice to have a component to place your feet on for maximum comfort. Nothing changes, though. Respawn 200 is still a viable option for gamers.
– Overview
From this Respawn 200 review, it's evident that this chair provides a practical and ergonomic design. It's an exciting choice for users who prefer a breathable chair that guarantees comfort.

Conclusion
For its class, the Respawn 200 chair is an exciting proposition for gamers. What you get is an excellent solution for many factors, including better gaming experiences, comfort, and posture.
Quality materials and a remarkable structure provide a distinct ergonomic feel here. Sure, it has a short seat pan, but the 275 pounds weight capacity is good enough. 
Overall, the chair has an attractive design with a couple of extras like a lumbar pillow and a recline function that put the chair in the leagues of versatile options for a wider variety of gamers with different body types.
Since it has a narrow seat and backrest, we'll stick out our necks and say it's perfect for adolescents or petite adults, even though the armrests don't figure quite as much.