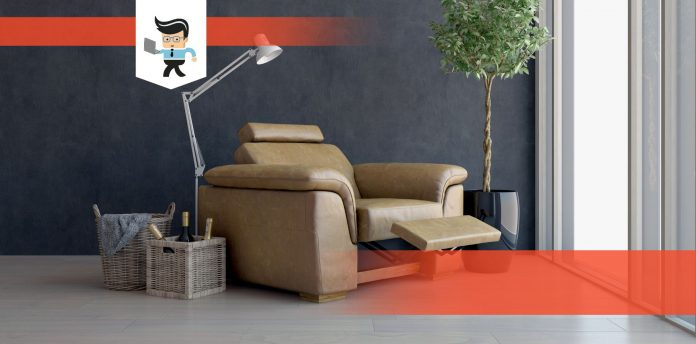 A gaming chair like the Neuechair is an excellent addition to your gaming rig. Sure, it comes with almost all the top features and specifications that most users would like in a gaming chair.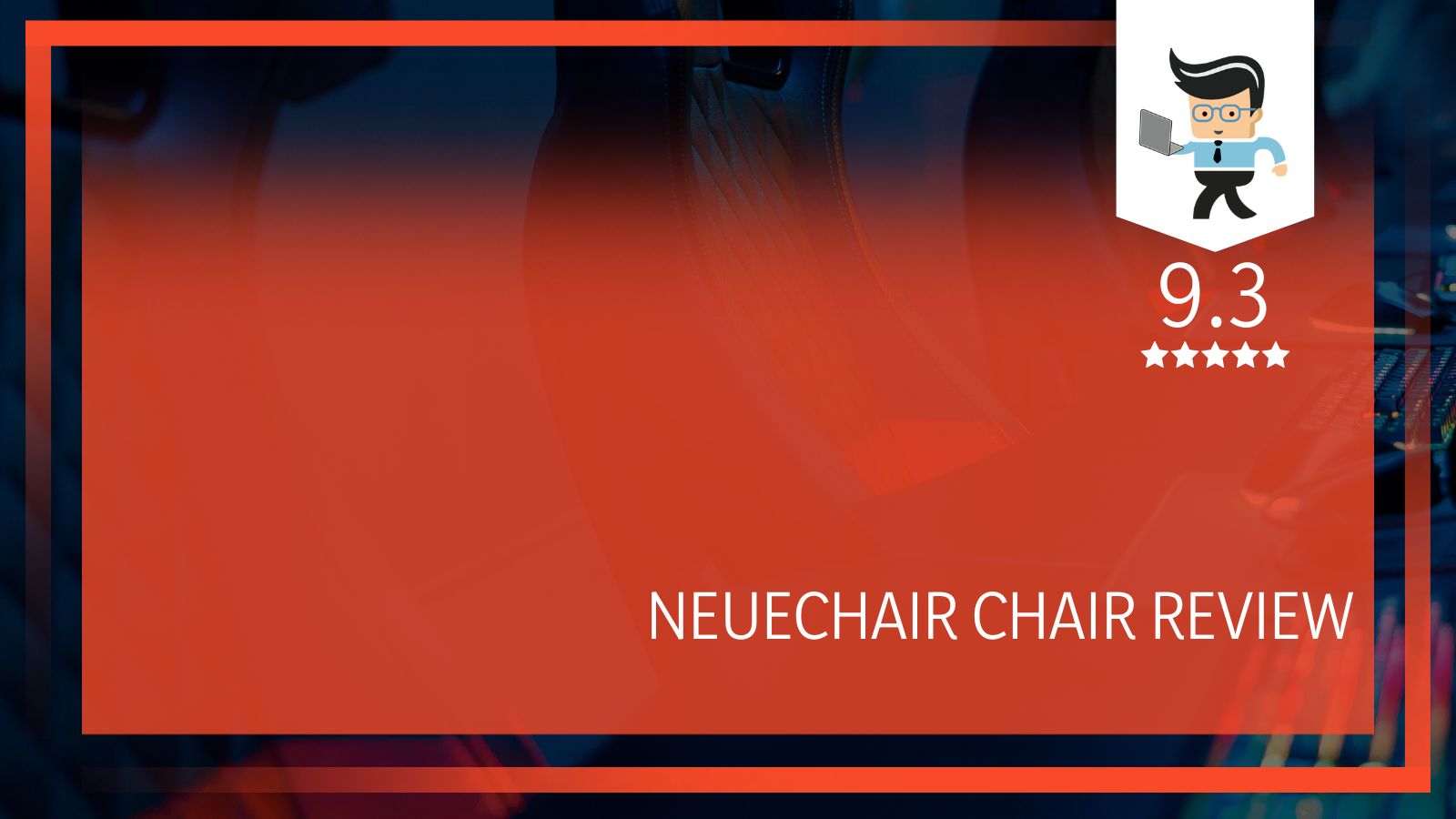 But do the components here contribute to your gaming experience and overall comfort? Read on to find out.
Neuechair Specifications Table at a Glance
| | |
| --- | --- |
| | Components |
| Manufacturer | NEUE |
| Item Weight | 62.7 lbs |
| Materials | Neuemesh |
| Frame | Aluminum, mesh |
| Hydraulics | Class IV hydraulic pistons |
| Armrests | PU coated |
| Max. User Weight | 240 lbs |
Neuechair Review: Our Candid Opinion
PROS
Easy assembly
Elastic and breathable
Adjustable parts
Firm and durable
CONS
Highly-priced
Lacks quality headrest
Engineered to give off the ultimate modern experience, the Secretlab Neuechair is worth considering if you game a lot or spend a lot of time on a chair. Firstly, it is fully ergonomic, intuitive to use, comfortable, and rigid in a good way.
Secondly, there's the stunning design any user can get accustomed to. Its design and build provide superior comfort that can only add to your performances.
You can sit in this chair for long hours without suffering pains in critical areas of your body. Your back, neck, and shoulder get all the protection they deserve. Also, muscles in these areas of your body don't have to work too hard to keep bad posture away. As such, you get premium-level comfort for all your activities.
The Neuechair comes designed not just to take the load and pressure off. It will also help protect the natural balance of your body shape. That way, you get to maintain a level of focus while working or playing games. This solid piece of industrial design has every part of it feeling sturdy and durable. Perhaps that's because the production line is from a high-end German auto plant.
As such, it puts strength, luxury, and functionality at the forefront. You also get an extensive suite of settings you can adjust to suit your body. The only catch? Well, for the premium feel and components of your experience, you have to pay premium money.
If you have money for something out of the ordinary, this German office chair is right up there with the best.
Top Features and Specifications
– Design
Many gaming chairs have colors and curves to liven up their appearances. This chair might not follow up with that, but it is anything but bland. It has an aesthetic appeal even without a flashing color.
What users get is a chair that has an understated and sleek-looking industrial design. Also, the silhouette is boosted by a number is supporting curves and flourishes. For example, the chair has round accents near the wheelbase. With that, it has more than a functional look.
The production quality also makes the design stand out. The frame, lightweight metal, and other parts make for additional longevity. Everything about the design of this chair speaks premium and powerful.
– NeueMesh Covering
This new chair has a covering, unlike others. To that end, the manufacturer applied the NeueMesh material to provide perfect elasticity and breathability. That makes it a practical choice of the modern workplace and gaming environment.
Also, the NeueMesh is a premium 3-layer mesh. The material comes with a combination of polyester fibers. It is optimized for long hours of usage, feels on the skin, will last for a long time.
Durability is vital, especially if you pay a premium and don't want to change chairs regularly. Also, it's comforting to note that the NeueMesh material has gone through stringent ASTM tensile and tearing strength tests. The ISO 12947 abrasion resistance tests also add to its high impact resistance.
– ControlShift Adjustments
With chairs, things can get a little awkward when you want to bend or adjust. Well, bending awkwardly and fumbling around on this chair hardly takes place. That's because you can make adjustments to suit your needs.
How? This chair has ControlShift hand levers you can squeeze to adjust to your preferred height. You can also use it to lock and unlock the backrest tilt lever. It's every bit as intuitive and straightforward for a gaming chair.
These secret lab neuechair armrests are fully adjustable. What you get is the ability to raise the armrests to level up with your elbows. As such, there's no incidence of stress or load on your back. If you're big on typing on your PC, this chair facilitates comfortable angles for typing at your desk.
– Recline
The chair's recline lock feature allows you to find the perfect angle to give your back the support it needs. Unlike many chairs that recline backward under your body weight and don't provide adequate back support, the Neuechair is the opposite.
It feels firm and sturdy, thanks to the mesh. As such, it doesn't feel like leaning against a hard surface.
You'll also get a button to adjust the depth of the seat base. As a result, the back of the chair's contours is adjustable to suit your back's curvature. In all, it comes with simple, flexible, and effective lumbar support.
– Ergonomic Settings (Focus Mode)
This chair also provides two easy ways to change the ergonomic level of the chair. If you want to switch to 'Focus mode' (that is, maximum ergonomic setting), tuck your body into the backrest by sliding the seat backward. Then go-ahead to push the backrest forward into your lumbar.
– Double-Layer Class IV Hydraulics
Whether you're actively gaming or just relaxing on your chair, safety and stability are two crucial factors. In line with that, the Class IV hydraulic pistons from SHS provide the go-to choice for all premium task chairs.
One such variety is the Neue chair. This chair has passed rigorous tests such as BIFMA, SGS, and TUV. What this gets you is an extra layer of protection and comfort. That way, you're safe, and your chair gets to last a while longer. Spending all that time gaming and breaking records will get less challenging every time you sit in this chair.
– ADC12 Aluminum Alloy
Even for a premium office chair, the core here comes with superb materials. The core has a supporting structure for the wheelbase and back spine made from ADC12 aluminum alloy.
It is a sturdy, long-lasting material that features prominently in modern manufacturing.
Also, strengthening ribs form part of the wheelbase, allowing it to pass the BIFMA static impact test (1360kg) and dynamic impact test(1150kg).The unique ADC12 aluminum alloy is high-quality. You also get grade 12.9 bolts and high carbon silicomanganese. When you add the premium 3-layer mesh, you have a great combination of maximum strength and durability.
– PU-coated Armrests and Parts
PU leather is a strong material that features many products, including chairs. That's why this chair comes specially designed with a slight concave and grippy PU material for the elbow to anchor.
There's no arm sliding at essential moments during gaming sessions or busy working hours.
The wheels also sport 65mm PU casters rubber equipped with noise-reduction. You can move across the floor and in any direction smoothly. They can glide on many floor surfaces, while the noise-reducing caps help reduce unwanted noise.
– Chair Assembly
This chair isn't grouped with orthopedic office chairs for nothing. It is straightforward to put together or assemble. There are two main pieces, along with the fully assembled backrest and seat. Besides, all the component pieces and levers are already attached.
For the wheelbase, it is separate. That way, the only assembly required is putting the two pieces together and putting the casters inside the wheelbase.
As mentioned above, getting the two main pieces together is not an issue. However, the weight of the unit, especially the wheelbase, is heavy. That's down to the solid metal and overall industrial design of the chair.
You only have to glide the hydraulic piston into the wheelbase and pop the backrest/seat on top.
– Fitting the Casters
For many people, adding the casters to the wheelbase may prove unduly tricky. It can take an incredible amount of force to jam the casters into their slots. At some points, you'll have to make sure you're not missing some slot or joint.
If you do, the pieces won't slide together more efficiently. When you get the connection right, nothing will take the casters apart.
One of the best things about having a two-piece design is that you can take them apart and move them. That's great; instead of naming the chair around tight corners or through low door frames.
As such, you can easily lift the top part of the chair off the piston and move both pieces one after the other.
What you have with this fancy computer chair is one great investment. It is easy to operate without hassles, separate with ease, and move around.
– Designed to Promote Good Health
This chair is comfortable to use and make your own. There's no fatigue from long hours spent sitting down. Issues associated with extended seating, like back, neck, and shoulder pains, are limited. Simply put, it's a chair that takes all the stress of sitting off your body.
Performance
The performance of this chair is worth considering if you must get it. In line with that, we must point out that the aluminum back spine gives optimal back support. You also get to enjoy exceptional flexibility under both low and high pressure.
Further, with the ControlShift Adjustment hand levers, achieve your preferred height from the armrests. The same thing applies to the chair's lumbar support system, which you can use to tailor the lumbar support's height and depth. What you want while working or gaming is an optimal angle for your spine.
Neuechair: How Does It Compare to Others?
Comparing it to other chairs brings up some talking points. Firstly, we have a slight issue with the height of the back piece. That's because the backrest is on the shorter side, and there's no viable headrest.
If you want one, you'll have to purchase a separate part. In particular, tall individuals will find it a tad bit awkward to sit on.
Another point is the mesh. It's easy to notice how strong it is. You also experience excellent airflow, but they look like they can wear over time. Some other top-quality chairs have a more traditional and rugged material covering their frames.
On the whole, we feel this ergonomic office chair is well-built for any office environment. It will also perform very well as part of your gaming rig.
Frequently Asked Questions
1. Why choose a NeueChair over other chairs?
Choosing the NeueChair presents an easy proposition. What you get is one of the ultimate modern chairs that's fully ergonomic and provides comfort. A comfortable seat is one of the most important reasons for getting a chair. That way, it's not a daunting task to spend long hours seated at work or gaming.
With this German product, you get parts that guarantee maximum consistency. Thankfully, the NeueChair is also fully adjustable. You can adjust it so that your spine and posture are well-supported over long hours.
2. Should I buy the NeueChair?
While we have to point out that the NeueChair is not a bargain chair, it still packs value. So should you get one? Yes. If you want a chair that will last for a long time, this is it. Besides, the strength, durability, quality, and comfortable components, make it your go-to option for work and gaming.
Moreover, it's easy to move (two main pieces), and the design will blend anywhere.
Conclusion
If you like sitting down a lot or live a relatively sedentary lifestyle, you need a great chair. As such, the Neuechair is one option that will come in handy for you. The level of comfort sits right up there with the best ergonomic chairs out there.
While it's a premium chair, think of it as an investment worth having. Besides that, the use of the NeueChair cuts across all places and activities.