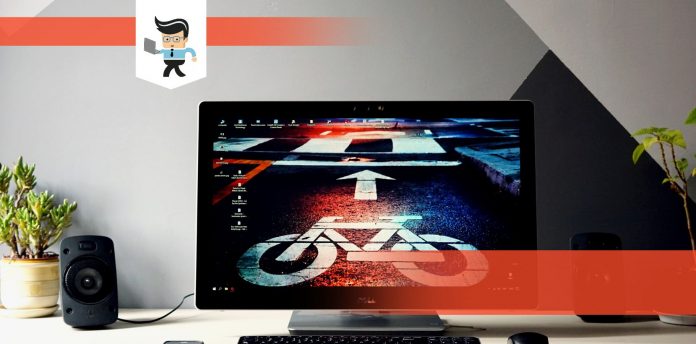 In this review, we've given elaborate details about each aspect of the Asus VG278Q. We'll show you how it can have a positive effect on your gaming experience. If you are a fast-paced gamer, you need to know more about the Asus 27 inch monitor 144 Hz. We will give you all the details about the Asus VG278Q.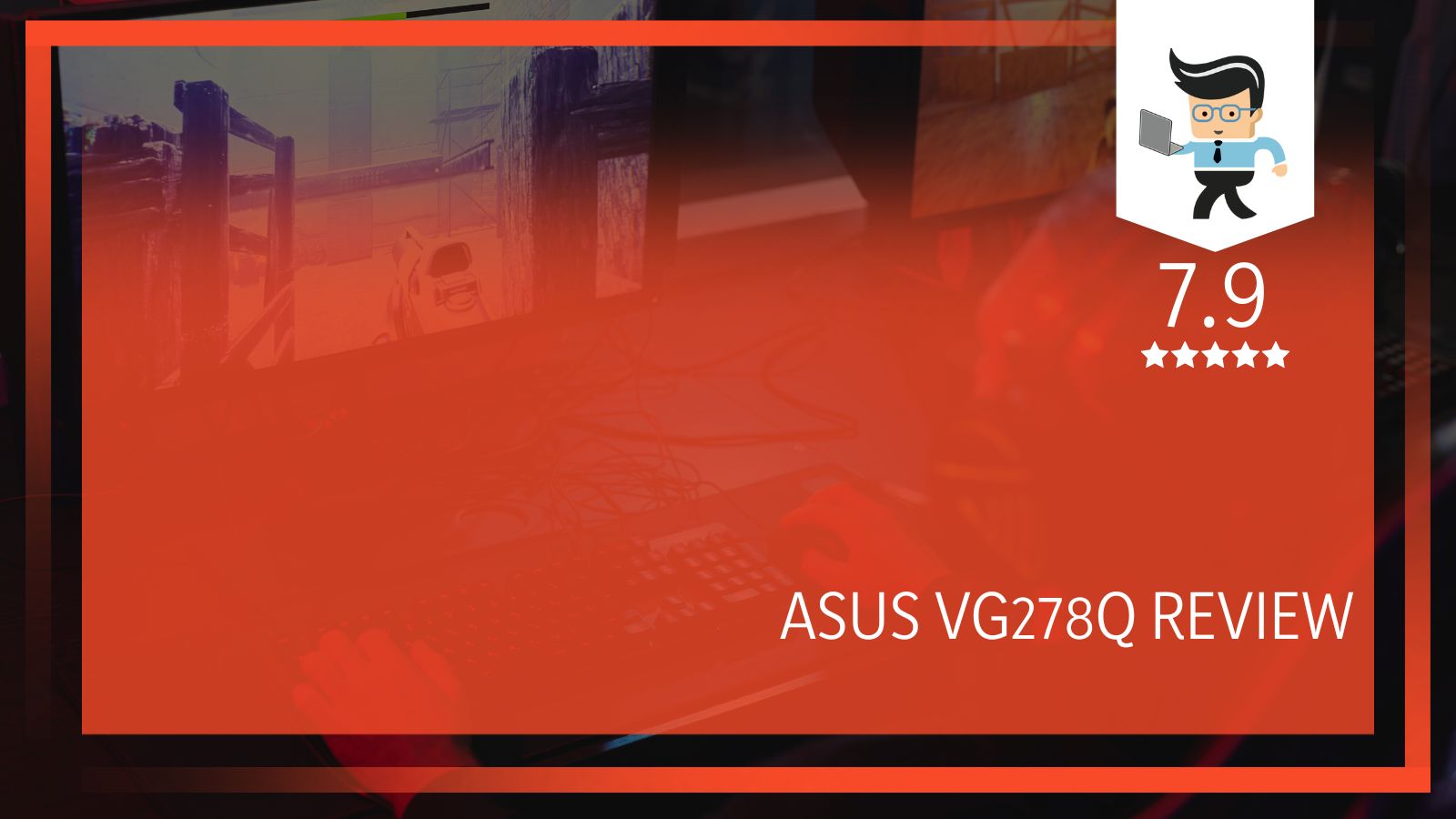 By reading this review, you can decide whether you should buy this or not. Get complete information about the features, benefits, and drawbacks of this gaming monitor.
Screen Size and Resolution
8.2
PROS
G-Sync and AMD FreeSync are compatible with this monitor
Motion blur reduction up to 144Hz
Fully adjustable stand
Ergonomic Design
CONS
Low pixel density
Speakers are not that powerful
The Asus VG278Q gaming monitor offers smooth performance. It has some fantastic features and specs. These include:
• 27 inch Full HD Panel with 144 Hz refresh rate
• G-Sync technology from Nvidia
• ASUS Eye Care tech
• Exclusive GamePlus Technology
• Ergonomic design
– Asus 27-inch monitor 144Hz Refresh Rate
The Asus VG278Q comes with a 27 inch full-HD panel with a resolution of 1920 x 1080. The refresh rate is quite remarkable, 144 Hz, and the 1ms response time is the main catch. This monitor is the fastest one in its class, and with excellent response time, it eliminates the motion blur. It can offer you great visuals while you play the game. The few benefits of this are:
• Fast-moving visuals will have no problem or any blurring effect
• Giant screen for a great experience
Any gamer will love to play and enjoy their gaming experience on a vast screen. This setup offers a full high-definition experience along with zero motion blur. Hence anyone who loves to enjoy the game on big screens will love this feature. Also, the Asus VG278Q sharpness and calibration are worth mentioning. The visuals with great graphics can look amazing!
The central part of the gaming monitor is the display screen. Generally, this is the first thing that any gamer will seek out. Of course, this monitor provides all the aspects that a gamer will want. You get high resolution, a large screen, and an excellent refresh rate. Hence, if you're looking for a great visual experience while enjoying your game, this is the one for you.

– Asus VG278Q G-Sync technology
Nvidia G-Sync technology is one of the best features that the Asus VG278Q gaming monitor has. The benefits of this feature are:
• It ensures smooth gameplay by removing any screen tearing and stuttering effect
• G-Sync can sync the refresh rate of the display to the NVidia graphics card.
The Asus VG278Q G-Sync technology is an excellent addition to the gaming monitors. Every gamer wants to experience smooth and perfect gameplay. With this technology's help, you can get rid of the tearing and stuttering of the screen.
This technology is excellent for variable overdrive. This feature can predict the next frame, virtually eliminating any ghosting artifacts. Of course, this improves the performance of the gaming monitor. Hence, this particular feature delivers a very smooth and improved gaming experience. It's a plus for all game lovers.
Do you like uninterrupted and excellent picture quality while gaming? This screen delivers without any blurring effects. You also won't see any unwanted items on the gaming screen.
– Asus Eye-Care technology
If you're a gamer, you know that staring at the screen for a long time while playing games can be quite tiring. It can strain the eyes. But the Asus eye-care technology comes with some great benefits such as:
• It offers flicker-free technology to give your eyes better comfort
• It also comes with an ultra-low blue light technology that reduces the amount of blue light.
These benefits will help those who have problems staring at the screen for long hours. With safe eye-care technology, the VG278Q provides you with comfortable gaming experience. It will minimize the strain on your eyes and prevent permanent damage. When you are into a long gaming session with your friends or alone, this technology can help.
Also, ultra-low blue light technology can reduce the total amount of blue light. This blue light is what's responsible for straining your eyes. Excessive exposure to blue light can cause redness, itching, and discomfort. It can cause dry eyes too. With the help of blue-light technology, you can enjoy long gaming sessions.
Along with these, the Asus VG278Q calibration also offers some great settings. Some of these settings are for controlling the skin tones. There are three different settings from which you can choose. These are a yellowish tone, a reddish tone, and a natural tone based on your needs. You can even control the color temperature settings such as Normal, Warm, Cool, and User. If you want to reduce the brightness, you can choose the ECO mode. It will dim the panel brightness, which will also help in reducing energy consumption.
So, you can stay up, day or night, playing games for long hours without straining your eyes. This feature is one of the most significant of the Asus VG278Q monitor. These features are must-haves for any gaming systems for the comfort of the gamers.
– 2-Watt Stereo Speakers
The two of the most important aspects of a gaming monitor are picture quality and sound. These two go hand in hand. Without a good sound system, a gaming monitor is mediocre. The Asus VG278Q monitor comes with 2-Watt stereo speakers. These speakers come with a unique benefit:
• They can provide full sound while eliminating any need for external speakers
Don't have an external speaker? Don't want to pay extra for one? Then this monitor is great for you. It will benefit those who want good sound clarity, not be too loud but enough for a small-sized room. This monitor's built-in speakers come with good sound clarity. They will enhance your gaming experience.
The speakers have been built into the monitor. Also, the Asus VG278Q settings help you control the speaker volume and some of the other aspects. These speakers don't perform like the real PC speakers. Yet, they can serve the purpose for the ones who want a fair sound for gaming. If you wish for extra effect and better sound volume, then you can use a headphone. The use of a headphone can give you a personalized sound effect.
– Exclusive GamePlus Technology
The Asus VG278Q monitor comes with an exclusive GamePlus technology. It also has GameVisual technology, which can improve your gaming experience. Some of the fantastic benefits of this feature are:
• You can enjoy some in-game enhancements
• It comes with some MOBA pre-calibrated visual presets
• It also has an FPS counter, timers, and custom crosshairs.
This monitor comes with an exclusive GamePlus hotkey. It gives you unique in-game enhancements. Being a gamer, you will always want to get the most of the gaming experience. The hotkey helps you achieve this by enhancing the picture quality and graphics. This feature is co-developed with pro-gamer input. It will allow you to practice more and improve your gaming skills.
This unique GamePlus technology offers four different crosshair aiming overlays. It also comes with an in-game timer for tracking other things. These include re-spawning times as well as the time for gameplay. Even features like FPS is available on this gaming model. It can take your gaming experience to a different level.
– Ergonomic design
Asus has specially designed this 144Hz VG278Q 27-inch monitor for a gaming marathon. The ergonomic design of the monitor comes with benefits like:
• You can adjust the monitor according to your needs
• You can mount it on the wall.
This Asus monitor has an ergonomic design. You can alter the position of the monitor according to your perfect viewing position. Based on your needs, you can swivel, tilt, and pivot the monitor. It even it allows the user to adjust the height of the monitor for the right viewing position. This feature is for gamers who love to play games throughout the day.
This monitor is ideal for professionals. It's also great for casual gamers who love to sit in the same position and play different games for long hours. The gamers love it when the monitor is adjustable to their ideal viewing position. No two gamers may have the same viewing position. What your convenient viewing position is may not be the same for another person. So, this is an excellent feature for shared computers.
With the VG278Q gaming monitor, everyone can adjust the viewing angle to their needs. When you want to tilt it or swivel it left, or right or even you want to pivot it, you can do it all. You will be able to increase and decrease the height of the monitor. If needed, you can also mount the monitor on the wall. The best part is that it can even fit in a tiny space.
So, if you are looking for the utmost comfort while playing the game, this is the one for you. If the monitor is too low or too high, it causes you to tilt your neck. This position is not optimal, especially for long periods. The best setup is where your eyes are level with the monitor. As you can adjust the monitor for your viewing angle, this can provide you with the best experience.
– Flexible connectivity options
This monitor comes with many connectivity options. You can connect it to a lot of devices and other essentials. The connectivity options include a dual-link DVI-D, HDMI (v1.40), and DisplayPort 1.2. The best benefit for this feature is:
• It can help you to hook up a wide range of multimedia devices
Also, you will get a multimedia joystick at the back for better control with four hotkeys. This feature can help you to enjoy by enhancing the gaming experience to a different level.
With the connectivity options that you will get with Asus VG278Q, you can use your headphones. You can also connect external speakers, and the monitor has HDMI ports. The only drawback is that you will not get USB slots with the Asus VG278Q monitor.
As mentioned above, the speakers are of good quality and clarity, but their sound is not robust. If you're a core gamer, you will love the extreme level of sound with excellent clarity. If you don't want to distract anyone else, you can also use the headphones or external speakers with it if you wish. These options can give you a better effect.
So, this benefit will be ideal for those who would like to connect different multimedia devices. It's another way to enhance the gaming experience. It can serve some other purposes too.
– Compact and sleek design
The next highlighted feature of the Asus VG278Q gaming monitor is its appearance. The sleek design and compact shape can grab your attention. One of the best benefits of this is:
• It can fit into any desk shape and doesn't need a lot of space
This feature is for those who have limited space for setting up their gaming station. If you only have a small corner in the room where you have to set up your gaming station, this monitor can be perfect. Though it is 27 inches, which is a great size, it is very sleek and compact in shape. It comes with one stand in the middle. Hence, you can set it up on a small-sized desk too.
Even if you want to mount it on a wall, due to the compact, ergonomic design, this monitor will take up very little space. Hence, it will be easy to set up your gaming station in that small corner. The sleek flat-screen provides compactness that fits in smaller areas.
– 1000:1 Contrast ration and vivid color display
An excellent visual is always crucial for an enhanced gaming experience. With the help of the Asus VG278Q gaming monitor, you can get great contrast, brightness, and color. The benefit of this feature is:
You can enjoy crisp and sharp visuals that can make your gaming experience better.
Of course, everyone wants to have the best gaming experience. This benefit is sure to enhance your experience. It is ideal for gamers who love perfect brightness, contrast, and sharpness. You'll get all these effects in the gaming visuals. With the 16.7 million colors (6-bit + FRC), you can enjoy crisp, clear visuals. Asus can make your gaming experience wonderful.
Also, you will get brightness with the range 400 cd/m2. You will have the ability to adjust according to your needs. This setting will help you to keep the display quite bright and beautiful. Some of the monitors are darker with faded colors. They will not give you pleasant gaming experience. The brighter, sharper, and more colorful the visual is the better your experience.
You can also enjoy a control ration of 1000:1 (static), which is quite remarkable! The image quality is good. The contrast can add depth and texture to the visual, which is fantastic! You can enjoy gaming to the fullest with this picture quality. Due to the presence of eye-safe technology, your gaming sessions can be free of eyestrain. No matter how much color or contrast you use, you can have blur-free gaming visuals.
Is the Asus VG278Q Worth It?
The short answer is yes, the VG278Q is worth it. It's one of the lowest priced, highest quality monitors on the market. The real question is, can your PC run games at 144 frames per second? If it can't, then you may need to update it to get the full benefits of this display.
Conclusion
From this review of the Asus VG278Q gaming monitor, it is clear that this is one of the best investments for you. To focus on the main elements, it is quite evident that this monitor offers the best performance. Its best refresh rate is 144 Hz, and it has a one-millisecond pixel response rate.
This monitor can deliver you a smooth and seamless gaming experience, and you will not notice any blurring or ghosting. Though the speaker will not be too loud, it is enough for personal use and a small room. You can always use a headphone whenever needed.
Still deciding whether to buy it or not? This is a must buy it! With the great Asus VG278Q settings, you will be able to control the contrast. You can also modify the brightness and sharpness of the display. Also, you can adjust the monitor based on your needs and preferences. The ergonomic design allows you to swivel, pivot, and tilt for your comfort.
It also comes with eye-safe technology. Thus, this gaming monitor is ideal for gamers who love playing for long hours. You should buy this Asus VG278Q monitor if you want to enjoy great comfort. It also gives you exceptional gaming performance and service.