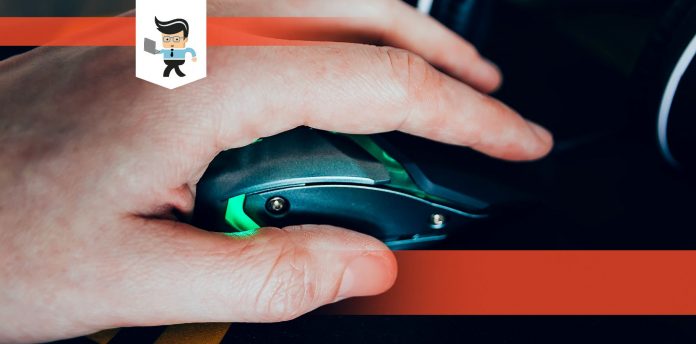 If you're looking for the ideal mouse between the Mx master 2s vs. MX master, you've come to the right place.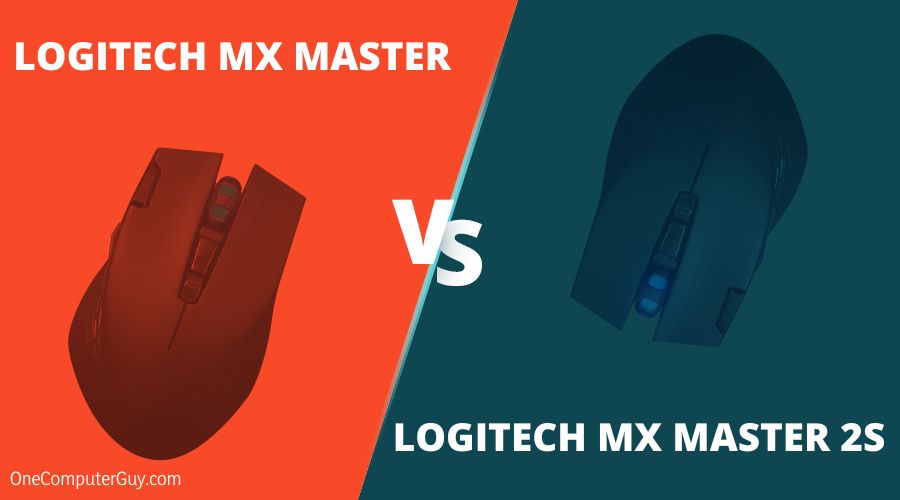 We know Logitech represents one of the best bets for a functional mouse. That's why we've chosen these two because of the excellent quality they pack. Please read our reviews before making a decision.
Logitech MX Master vs. MX Master 2S Specs at a Glance
Product
Key Specifications
Logitech MX Master

Design: ergonomic
Scrolling: Speed-adaptive
Connectivity: Dual

Logitech MX Master 2s

Design: Advanced ergonomics
Scrolling: Auto-Shift
Connectivity: Dual
Logitech MX Master vs. Logitech MX Master 2S: An In-Depth Analysis
Even a person with a little knowledge of computers knows just how vital a mouse is. Not just any mouse, though – one that works. For example, a good laser mouse will significantly boost your productivity and efficiency on many tasks.
One of such brands to help you do that remains Logitech. Over the years, they have done a fascinating job producing top-quality mice for many people. Two of such world-class options are the Master and Master 2S.
We'll forgive you for not being able to tell the difference between the two immediately. That's because, on the surface, both have a deceptively similar look. However, we have delved below the two mice to note how different they are. It's just like taking the hood off a car to have a better look underneath.
These mice are capable of connecting to a couple of devices at a time. It doesn't matter whether they're operating on Windows or Mac OS. What's more, it's easy to switch between devices at the simple touch of a button. Other capabilities make both items worth looking into for the long term.
This article will give you a balanced report on the two mice and how they can increase your workstation's capacity. That way, you get tasks done without hassles. Besides that, it's a review of two products under a famous brand.
Please take a seat while we narrow down your options to the best.
Pros
• Eye-catching ergonomic design
• Excellent performance
• Quality easy-switch function
• Precise and speedy
Cons
• Quite pricey
• Brittle wheel
Described as the "start of something good," this mouse comes with precision, speed, and a well-sculpted shape. What you have is a mouse associated with high-level performance to suit your computer.
It's also a feature of the MX Master Wireless Mouse, which comes from an impressive lineage of mice that includes the MX Revolution and Performance Mouse MX. As such, it has a legacy to live up to, and that it does excellently well.
For starters, it's a high-end mouse. That means you shouldn't expect many fluffs. It comes with several features you'll appreciate. One of these features includes an integrated battery billed to last for up to 40 days on a single charge. If you want to continue using the mouse while charging, you can do so with a micro-USB cable.
– Wonderful Look and Design
The design comes off as striking on-site. You can put that down to an excellent combination of smooth and gently textured surfaces and curved, swooping edges.
What you get is more of a classic mouse mounted on an extra piece of plastic. For the color and hardback, there's a beautiful mix of metallic gold and matte black.
Apart from the visual appeal, you have a thumbwheel towards the top of the mouse. For companionship, it comes with a pair of long, angular buttons shaped like arrowheads. At the base of these buttons is the textured thumb rest.
According to Logitech, this is the 'gesture' button. Also, there's a trio of LED lights that indicate battery life at the front.
If you're going to use the MX Master for gaming, you'll like the underbelly. There you'll find the power switch, connect button, and Darkfield sensor. Then there's the circular key with the numbers 1, 2, and 3 representing the "Easy-Switch" control.
With it, you can bounce between about three paired devices at the push of a button. For the charge option we mentioned above, the micro USB port sits at the base's front.
– Top Quality Connectivity and Customization
You can connect this mouse to Windows or Mac computers, the USB dongle, or via Bluetooth Smart technology. For Bluetooth, you can pair the mouse with up to three devices.
In line with that, you can switch between a laptop, desktop, or tablet using the appropriately named Logitech Easy-Switch button.
Further, you can use the Logitech Options software to customize all the buttons. If you're a Mac user, there's more gesture support, particularly for the multi-finger trackpad.
More on the customization front; you can use this mouse to reassign button functions and adjust scrolling speed.
– Ergonomics: The Right Comfort
Comfort for any device makes such a device stand out from the rest. That's because a poorly designed device can cause many problems, including painful injuries. A mouse is no different.
With this mouse, you'll hardly face such issues thanks to its high comfort levels. However, its dramatic shape is more suited to right-handed users. It's a bit large, too. It weighs about 147g making it heavier than normal mice. As such, it's much harder to nudge with a resting hand accidentally.
The large frame also comes off as finger-friendly. That way, you can wrap your digits around them without feeling awkward. You also get a better natural hand position and support.

– Great Performance
The Master operates at a range of 10m (33ft). Although we noticed the Bluetooth connectivity occasionally cuts out at a much shorter distance. For the speed-adaptive scroll wheel, you get to scroll up and down pages at alternating speeds.
To conveniently do that, you have two modes – click-to-click and hyperfast. Using click-to-click has a staggered motion like on regular mice out there. As such, it's precise but often slow. While on hyperfast mode, you'll experience a quicker wheel spin so that you can blitz through more content.
The Master is a great-looking mouse that delivers on the form and features front. It's near-perfect and will fit you if you want a mouse capable of shifting between wireless and wired connections.
Pros
• Tracking on any surface
• Excellent switch between devices
• Highly-customizable buttons
• Advanced design and ergonomics
Cons
• On the heavy side
When figuring out the difference between MX Master and MX Master 2s, it's important to note that the Master came first. With mice being significant peripherals, you want a great upgrade on what you've got.
If you're a gamer, you'll appreciate a straightforward mouse without overly fancy features.
The Master 2S has a record of being one of Logitech's best-selling mice. You can put that down to its plush ergonomic design and remarkable finish. There's low latency here and high precision tracking accompanied by highly customizable buttons.
You'll get many options and features you'll find questionable at first. But with time, you'll appreciate using all of them, especially with the battery lasting a long while. It's a mouse designed to fit well in your hand.
– Customized Design and Appeal
This mouse arrives in three colors which come encased in a rubberized textured body. There are a metallic silver trim and a pronounced thumb grip. As such, you have a compact tool in your hands that will fit just fine.

The Master 2s weighs about 145g which makes it lean towards the heavy side. However, you won't notice that thanks to the performances it delivers. Overall, the weight contributes to a balanced and ergonomically-shaped design.
Along with the middle scroll wheel, the left and right buttons aren't the only functional features. That's because the Master 2s have an additional wheel next to the thumb grip. It controls horizontal scrolling. There are five more buttons to control and select desired features you want.
What you get are highly customizable buttons to satisfy your productivity needs.
– Great Features and Ergonomics
The features here are set up to meet the demands of various applications. To that end, word processing, web surfing, and other processing requirements become easy. What's more, it's a mouse fit for gaming.
It may not be the best to game with, but it will give other mice designed for that purpose stiff competition. The MX Master 2s DPI has a high precision tracking on any surface, reaching about 4,000 DPI.
The ergonomics is such that any surface will do, including glass, silk, or textured surfaces. It will work just fine.
– Strong Connectivity
The unique Flow System from Logitech will allow you to connect to several computers at once. It means you can simultaneously move from one computer to the other. That includes the copy & paste file feature without pressing a button to switch systems. However, you still retain the option of using just one computer with your mouse.
– Brilliant Performer
The MX Master 2s battery life is a significant point in getting one for your computing needs. It gives off a combined performance with low latency and high precision tracking (especially for a wireless mouse).
Moreover, it comes with flexibility and easy workflow thanks to dual connectivity. You can use this via the Logitech Unifying USB receiver or Bluetooth connection.
The Logitech Options Software also boosts performances. Thanks to it, you can customize the buttons, including pointer and scrolling speed.
There's hardly any fault with this mouse. It is super-fast and will suit users who love precision movements and customizable buttons.
Logitech MX Master vs. MX Master 2S: Head-to-Head Comparison
The main difference between MX Master and MX Master 2s is, MX Master 2s is great for games thanks to game-focused features like minimal latency, has a DPI of 4000 dots per inch, while MX Master stands at a healthy 1600 dots per inch.
Customization and Buttons
We have gone with the Master 2s here, and it's easy to see why. Firstly, the buttons are pretty similar to those in its predecessor. However, looking deeper, the Master 2s mouse doesn't need a touch of a button to switch between different computers.
Instead, there's an in-house software – Logitech FLOW to do that. With the software, you move between computers seamlessly.
Secondly, there are more buttons to play around with. Each has its function, and you can always customize any to suit your present needs. Think of it this way, the buttons and capabilities represent an upgrade on the Master mouse.
Functionality
The Master 2s will meet the application demands of many computers. While the Master will go a long way, it can't do better. The former will help you surf the web and make changes conveniently.
We also mentioned that the Master 2s could be great for games thanks to game-focused features like minimal latency. You also get an on-the-fly DPI switching and a Sniper button. As such, it will work well on non-FPS games. It does so with a 4000 dots per inch precision sensor.
Design and DPI
It is almost impossible to craft out any Logitech MX Master 2s review without talking about the DPI. For comparison's sake, the DPI on the Master stands at a healthy 1600 dots per inch. While that's good, it doesn't come anywhere close to 4000 dots per inch.
For this reason, we think the Master 2s have more chances at being more precise and super-fast.
On the design front, we can't fault either mouse. They come well-designed and with ergonomic coverings. However, we like the fact that any user can use
Conclusion
With any mice you want to get, increased efficiency is the watchword. You'd like a device that forms more than a peripheral part. Both of these options present highly customizable buttons, scroll wheels, multi-computer control, and superb tracking.
Besides, you also get a long battery life and dual connectivity from either one. The ergonomics on both also suggest you'll get comfortable using either of them. However, we think the Master 2s take it up a notch on two critical fronts.
One of them is the DPI which makes it faster on compatible devices. The other is that you can switch between computers without the click of a button.
Other factors make the Master 2s stand out, but the fact remains – you can use either of these mice to complete your tasks.