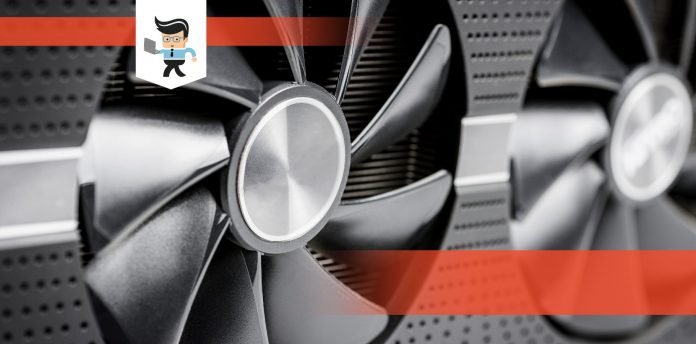 If you need a GPU for 1440P 144Hz monitors, you clicked on the right link. Now that you've selected a Quad HD monitor with a high refresh rate, you need to make sure the graphics card you pick up can take advantage of all the features available on the monitor.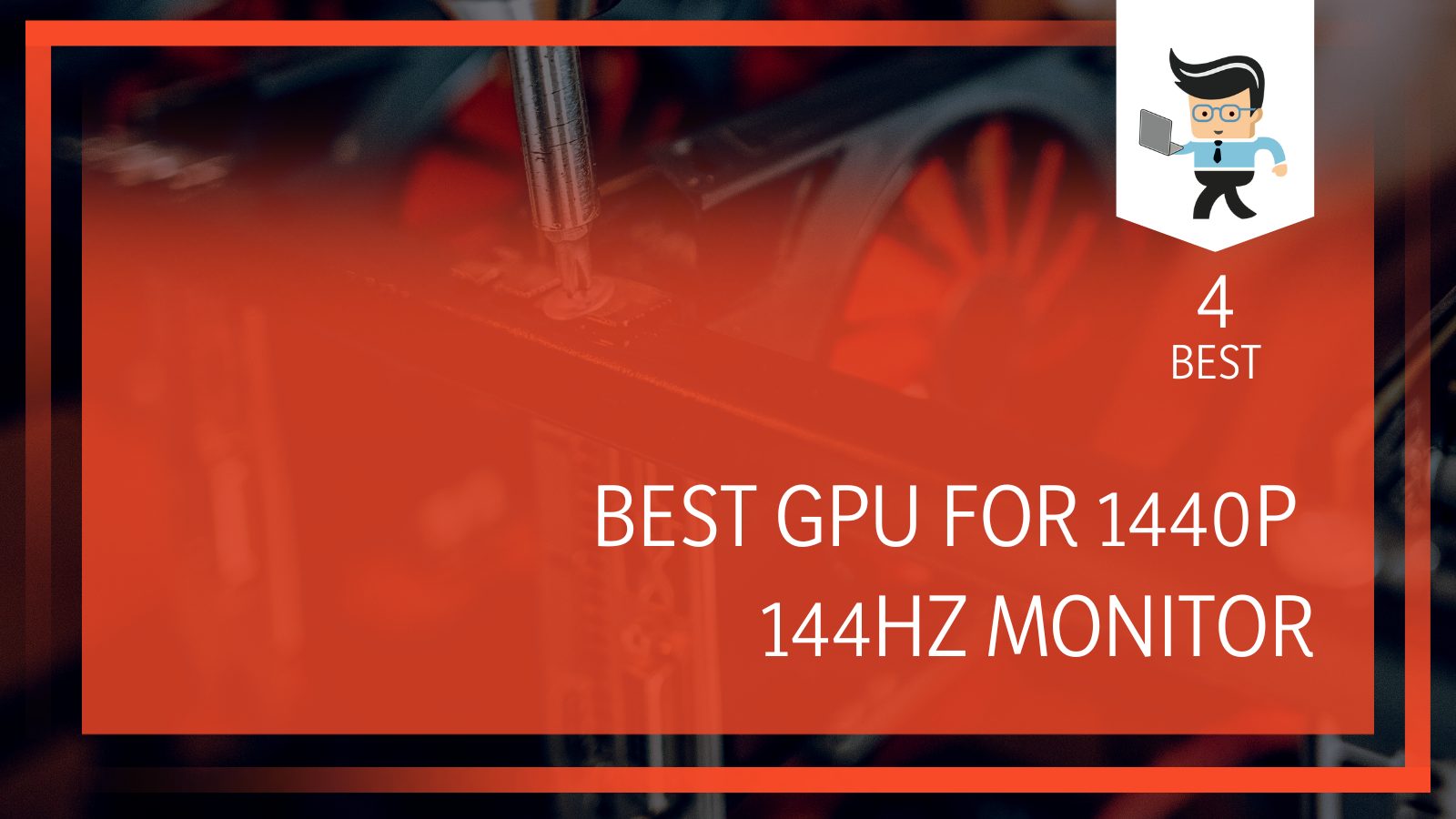 Read on to find a comparison of graphics processing units that will do the best job making use of a Quad HD monitor and support modern gaming PC's.
Best Graphics Card for 1440P 144Hz
The best graphics card for 1440P 144Hz listed here is the RTX 2080 Ti, but being the top of the line card from NVIDIA comes at a top of the line price point as well.
The cost of the RTX 2080 Ti is prohibitively expensive for all but the most hardcore of gaming enthusiasts, who are likely running it on a 4K monitor as well. If you have the money and it is worth it for you, absolutely go for the 2080 Ti, as it will provide the smoothest and clearest gaming experience.
If you need a more budget-friendly video card for 1440P 144Hz, then you cannot go wrong with the GTX 1660 Ti. It is a more affordable card that offers comparable performance to 1070 from a few years ago, and NVIDIA is releasing software that will allow the 16 series card to do some of the ray-tracing actions of the RTX line of cards, without having to pay the RTX price for it.
1440P 144Hz Graphics Card Comparison
| | | | | |
| --- | --- | --- | --- | --- |
|   | GTX 1080 Ti | Radeon RX 5700 | RTX 2080 Ti | GTX 1660 Ti |
| CUDA Cores | 3584 | N/A | 4352 | 1536 |
| Stream Processors | N/A | 2304 | N/A | N/A |
| ROPs | 88 | 64 | 88 | 24 |
| Base Clock | 1480 MHz | 1465 MHz | 1350 MHz | 1500 MHz |
| Boost Clock | 1582 MHz | 1625 MHz | 1545 MHz | 1700 MHz |
| Memory Clock | 11 Gbps GDDR5 | 14 Gbps GDDR6 | 14 Gbps GDDR6 | |
| VRAM | 11 GB | 8 GB | 11 GB | |
| Single Precision Perf. | 10 TFLOPS | 7.95 TFLOPS | 11.4 TFLOPS | 4.5 TFLOPS |
| TDP | 250 W | 225 W | 250 W | 120 W |
| GPU | GP 102 | Navi 10 | TU 102 | |
| Architecture | Pascal | RDNA | Turing | Turing |
NVIDIA's GTX 1660 Ti is competitive with the 10 series powerhouse (the GTX 1070) in performance, but it runs on their updated architecture and comes in at a lower cost to the consumer. The 1660 Ti is a great value and the most affordable entry into 1440p, 144Hz gaming.
If you are a fan of e-sports gaming, you can turn your settings all the way up to high, ultra, highest, or whatever that particular game has decided to call the pinnacle of its graphics rendering. Lower demand games like CounterStrike: GO, League of Legends, Overwatch, and Fornite are just some of the games that will benefit from having this gaming graphics card for 1440P 144Hz to run at full settings.
Even some more demanding titles such as Battlefield 1 or Destiny 2, will be able to run sufficiently at 144fps or more on ultra quality settings. However, if you are an avid player of modern AAA titles, you will need to bring your settings down to somewhere between medium and low settings across the board in order to make the best use of your display and stay at 144 fps or more.
If you are looking to save money or are on a tight budget to begin with, you will be able to use the 1660 Ti at Quad HD 144Hz. But, if you are looking to hit 1440p 144Hz with all the dazzle of high/ultra settings, you will need to upgrade a tier to get a higher end card.
The NVIDIA GeForce GTX 1660 Ti is possibly the best graphics card for 1440P 144Hz monitors that offers great value without compromising on performance and quality. Built with the Turing technology, it lands squarely in the balance between price and performance.

It does not have the RT (ray-tracing) and Tensor cores available on the RTX, which means NVIDIA made this card more affordable while still delivering a performance on the higher end of the spectrum, making the 1660 Ti not only affordable, but one of the best affordable graphics cards on the market.
The AMD Radeon RX 5700 has a phenomenal footing from a price to performance standpoint if you are a member of "team red" and need an AMD graphics card instead of an NVIDIA. The performance of the GTX 1080 is now at a decidedly mid-range price, and if you need an AMD gaming graphics card for 1440p 144Hz, this is the absolute sweet spot.
The RX 5700 will run most of the more graphically difficult games at a respectable mixture of medium to high settings. You will be able to make use of the full refresh rate of your monitor and hover around the 144fps mark at 1440P, while less demanding titles will be able to run on their high to ultra settings.
With only minor sacrifices being made in certain games, you will be hitting high refresh rates at 1440P and enjoying excellent visuals with the settings as well. In competitive titles like CounterStrike: Go, Overwatch, League of Legends and more, you will be able to keep the settings at max. In AAA single-player games you will be able to enjoy beautiful visual detail with smooth frame rates, though the settings may not be at the max.
Notice that this is just the regular version of the Radeon RX 5700 and not the 5700 XT. While the XT card offers increases in the performance capability of the card, it comes at enough of an increased cost to lose in the price-to-performance category, offering few performance gains at a premium cost.
The Radeon RX 5700 is one of the best values in terms of the cost-per-frame in the 1440p capable GPU market. As a gaming GPU for 1440P 144Hz, it delivers excellent performance and energy efficiency.

You simply won't find a better price to performance sweet spot than the vanilla Radeon 5700. Above this card you are getting diminishing returns by paying for the premium technology without comparably premium performance gains.
Other than the Titan and the RTX line, the GTX 1080 Ti is the most powerful graphics card for gaming in high definition. Beyond being a powerful graphics card for consumer use the GTX 1080 Ti excels in performance, running at a base 1480MHz frequency and 1582MHz when boosted. It boasts 3584 CUDA cores and 88 ROPs and the 1080 Ti's 11GB VRAM is blazing fast 11Gbps.
Performance
Processors and graphics cards have become available in the last few years allowing for seamless gaming in 4K, long considered the holy grail of gaming performance and the 1080 Ti comes pretty close, plenty for running your games at 1440P at 144 Hz refresh rate.

If you are in the market for a high end graphics card and want to save a little money from the RTX 2080 by not opting for the Tensor cores and real time ray-tracing the 1080 Ti is the best option. It is particularly good for Full HD gaming as lower graphics cards cannot handle the graphics settings of modern games and provide a high framerate at the 1440P resolution.
Lastly, if you are looking to run ultra settings in all your games and maintain the 144 Hz refresh rate offered by your 1440P monitor in all modern AAA titles, the only option available is the supremely expensive NVIDIA RTX 2080 Ti.
Even then, you will have to adjust the settings to hit that ideal 144 fps on ultra quality graphics. It is incredible and the absolute most-powerful GPU on the market, but it is still not a "set and forget" solution to running your games on ultra. In some games with ray tracing, 1440p ultra will simply not hit 144 fps, because the capability just isn't there yet.

All that said, if you are want 1440P resolution, the highest possible visual fidelity, and the highest possible framerate, you are going to have to pick up the highest-powered and highest priced GPU.
Conclusion
If you have the money and are looking for a premium level of performance, the ultimate solution for a gaming graphics card for 1440p 144hz is the NVIDIA RTX 2080 Ti. It is the best card on the market to run even AAA games at their highest settings without sacrificing framerates.
If you have lower graphics demands and shallower pockets, the GTX 1660 Ti is the card to go with for the NVIDIA technology. Yes, it has some performance compromises, but it is a fantastic value for the money, and will offer you the ability to make the most of your 1440P 144 Hz monitor.