Logitech G602 vs Mx Master: Which One Reigns Supreme?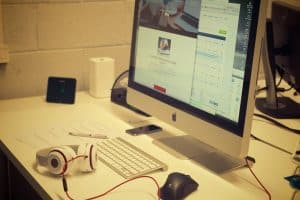 If you've already looked at the specs for yourself and you aren't sure what wins in the Logitech MX Master vs G602, then you need to keep reading. Both of these wireless mice are great options to handle the amount of work that you have to do for gaming and for business.
However, there are a few different things that you need to know about each one, including the problems that have emerged as more and more people have used them. While both are great, they seem to cater to different people and different audiences.
In our review, we will break down performance, cost, features, connection, and more to see which one truly reigns supreme.
Quick Specs Comparison:
| | | |
| --- | --- | --- |
| | Logitech G602 Lag-Free | Logitech MX Master |
| Wireless Type | 5.8 GHz Radio Frequency, 802.11a/b/g/n | 5.8 GHz Radio Frequency, 802.11a/b/g/n |
| Brand Name | Logitech G | Logitech |
| Series | Logitech G602 Mouse | MX Master Wireless Laser Mouse |
| Item model number | 910-003820 | 910-005527 |
| Hardware Platform | PC; Mac | Laptop, PC |
| Operating System | Windows 10 | Windows 10 |
| Item Weight | 8.1 ounces | 5.1 ounces |
| Product Dimensions | 5.47 x 3.27 x 1.73 inches | 5 x 1.91 x 3.37 inches |
| Item Dimensions L x W x H | 5.47 x 3.27 x 1.73 inches | 5 x 1.91 x 3.37 inches |
| Color | Black | Black |
| Power Source | Battery | Battery |
| Batteries | 1 CR2 batteries required. (included) | 1 Lithium Polymer batteries required. (included) |
The overall breakdown of these two mice comes down to a few different factors. In general, the Logitech G602 tends to be more sensitive and have more programmable buttons, making it a great choice for gamers who need that level of personalization. The Logitech MX Master has an extraordinarily long battery life and doesn't need a USB port, making it the better option for people who are going to be traveling frequently or commuting.
Of course, we know that all comparison aren't that cut and dry, so we have a few different areas where we'd like to compare the two:
In terms of performance, you aren't going to get a bad performance out of either of these gaming mice. Both the Logitech G602 and the Logitech MX Master have some of the best tracking accuracies in the industry and are very precise with movements- making them great for games where you will need to do a lot of back and forth.
The Logitech G602 DPI levels are far more sensitive, going up to 2500 DPI. This means that it can move faster across the screen. If you have a larger display, it can actually make it harder to move the mouse at least in the beginner; eventually, you will get used to the sensitivity.
The Logitech MX Master DPI sensitivity comes in at a bit lower, at 1600 DPI. This is still a good DPI and usable for various games and purposes. Higher sensitivity isn't always the best, it just depends on what you need it to do.
It should be noted that you will need to use a mousepad with the Logitech G602 if you have a glossier surface due to the higher DPI count. The Logitech MX Master uses something called a "Dark Field Laser Sensor" which means that it can be used without a mousepad on almost any surface. The surface does need to have a thickness of at least 4 mm, but you can even use it on glass.
The Logitech G602 comes with 11 different programmable and personalized buttons. There are a few different, neat tricks that you can do with these buttons, and they are all explained in the manual. You also get a switch that will help you to switch between two different modes called Performance mode and Endurance mode.
In Endurance mode, the battery life will last a lot longer. This is great if you are at a low battery level and don't have the chance to charge your mouse. You can also create five different sensitivity profiles and change the profile quickly and easily. For gamers, you can use it in an FPS game for more accurate shots.
The Logitech MX Master isn't geared toward gaming as much as it is towards productivity. It has a unique and easy to use thumbwheel that helps with horizontal navigation. It also supports gesture recognition, which some people will absolutely love and other people will never use it.
There are two programmable buttons next to the thumbwheel that allows you to program almost any action into them. Unfortunately, this mouse doesn't have sensitivity switching.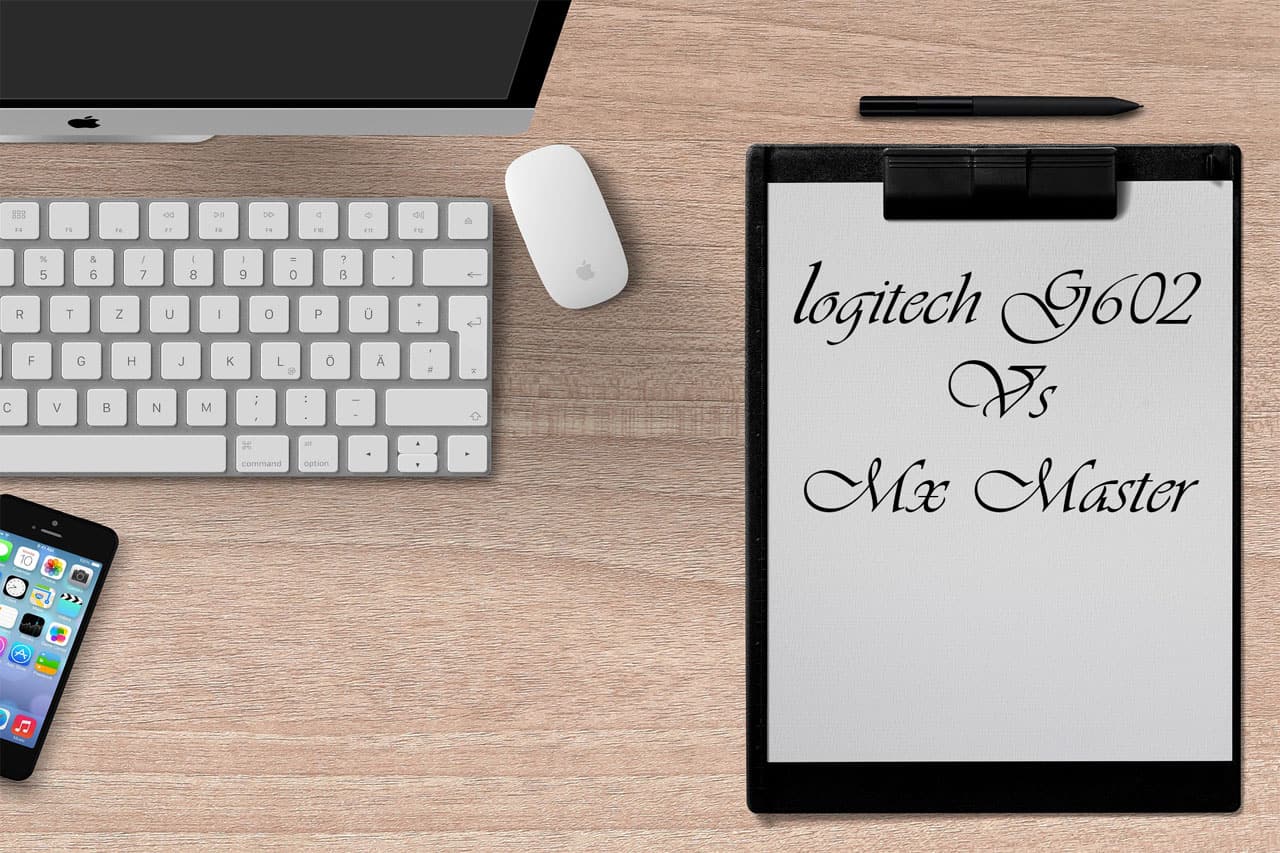 The Logitech G602 uses a 2.4 GHz frequency in order to connect to your computer through the dongle that you place in the USB. It is still a wireless mouse, but it will take up a port if you don't have many of them. It is only able to be connected to one computer at a time.
However, the Logitech MX Master connects wirelessly to your computer using Bluetooth, meaning that it will not take up a USB port. It can connect to as many as three computers at once via Bluetooth and you can switch between computers using a button. This is great for people who do a lot of collaboration or for those who work on multiple computers but want to keep the same mouse. It does connect to a computer using a USB cable because that is what recharges the mouse when the battery dies.
The Logitech G602 uses a pair of AA batteries, which can last up to about 250 hours if you are using them in the Performance mode or about 1440 hours in the Endurance mode. I would suggest getting rechargeable batteries if possible.
The Logitech MX Master has built-in rechargeable batteries that can last for about 40 days on a charge. There are pros and cons to having a built-in battery in your mouse that you will need to consider. Replacing the battery isn't all that easy and if you are working on a big project, you want to ensure that you have enough battery life to keep you going until the end of the day.
Conclusion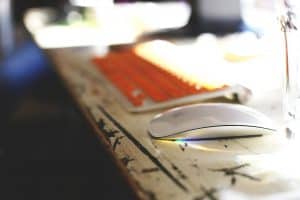 At the end of the day, you aren't going to go wrong with either the Logitech G602 or the Logitech MX Master. Both are great mouse options and you will just need to think about your own setup and how you will use the mouse.
If you don't need to save your USB port, then most people will probably prefer the Logitech G602. It has a better sensor with a higher maximum sensitivity, and it also has more programmable buttons. While the extra batteries may cost you more in the long term, the ability to replace them immediately is nice.
However, if you want a rechargeable mouse or you want something that will work with more than one computer at a time, then the Logitech MX Master is going to be one of the best choices you can make.