When you are out shopping for a notebook or that perfect computer, you need to check out some laptop reviews. Of course, many are out there, including a simple budget PC, a productivity workhorse, or the perfect gaming machine. 
What our post does is narrow the choice with adequate information before getting a laptop. Read on!
Here are Some of the Best Laptops for Every Budget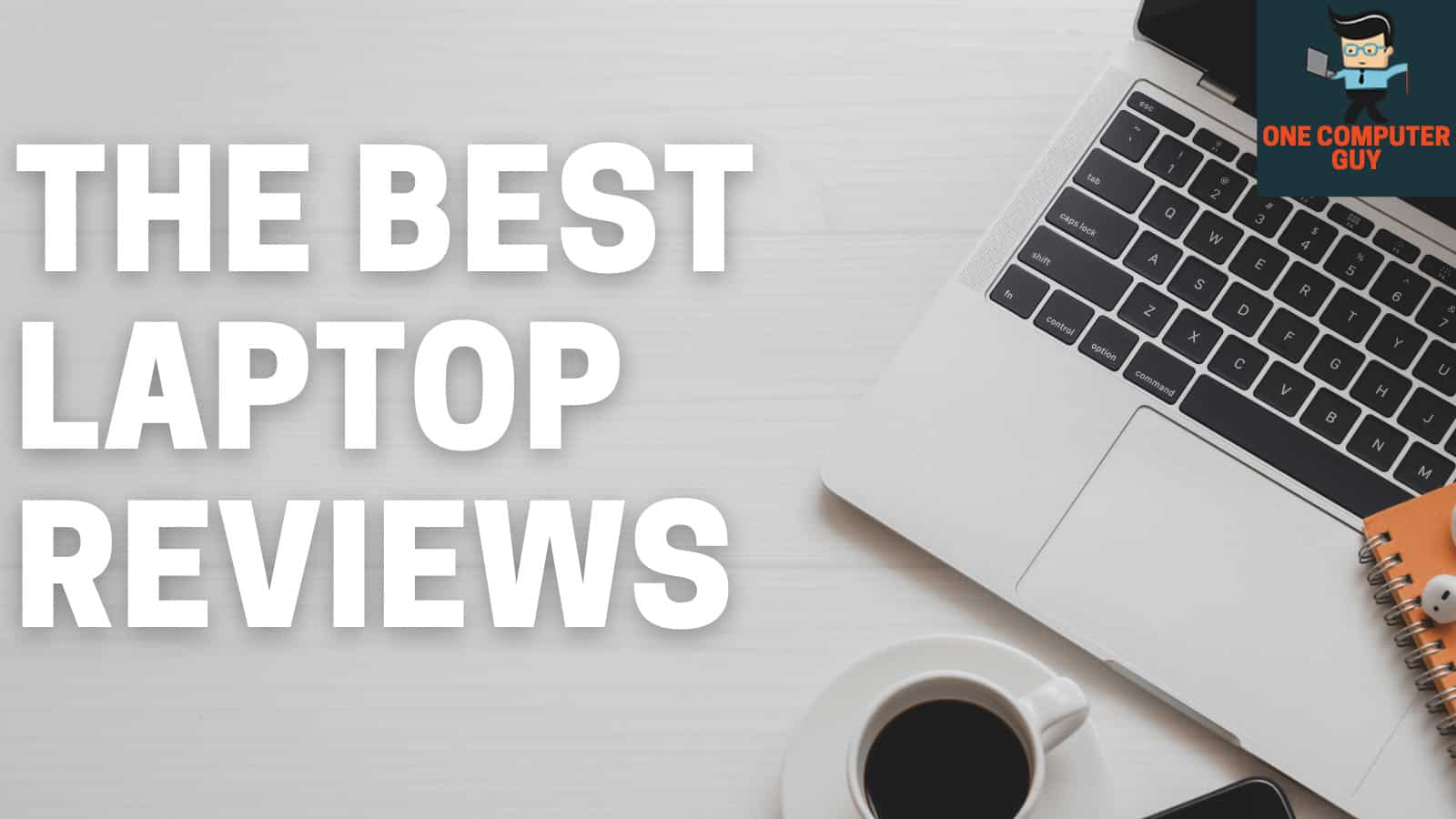 The best laptop is a question of many factors. That's because such a device is akin to the centerpiece of your entire tech-rich life. To that end, it's always great to equip yourself with the right laptop. 
Sometimes, you might have all the speed and power but have a computer lacking sufficient quality where software is concerned. 
Having a laptop that helps you make it through the day without thinking about the nearest power outlet is a keeper. With the wrong one, you're not just in trouble but also tentatively searching for a new one. 
Thankfully, you've got a ton of options. You get laptops that have innovative qualities, endurance, and optimum performance. 
Reviews on laptops are essential because you have a wide range to pick from. You can get affordable laptops for basic web surfing, mainstream machines coupled with premium components. Attractive designs and beastly gaming laptops also let you play the hottest PC games on their maximum graphics settings.
Comparing the Best Laptops for Different Uses
Depending on what you need it for, a laptop comparison can be made across different lines. For example, some laptops are compared based on the size of the screen, memory, keyboard, and battery life. Whatever the case, it's all in a bid to get what works for you. 
Notably, 15.6 and 17.3-inch laptops are some of the largest and best screen sizes for any laptop, and they are most commonly found on high-end models only. 
These two screen sizes are popular, especially among gamers. Non-gamers also have to choose between the two screens, with only two inches separating them, but they matter if you're going to get the best experiences. 
We think 17.3 inches are suitable for gaming, while the more portable or movable option is the 15.6-inch laptop screen. 
If you would rather look into laptops suitable for other purposes aside from gaming, we have made a concise list of different laptop categories for different users below. 
For Real Estate

 
If you're wondering what the best laptop for realtors looks and feels like, the answer is there are many to choose from. What users want is a laptop that can do a lot of work without issues, and the laptop in question must have the ability to communicate via social media and see listings via Webcam.
You can indeed be a realtor with a handy mobile phone. However, having a reliable laptop computer takes you to the next level with applications such as spreadsheets and online listings.
Some of the top-rated laptops for this purpose include:
Microsoft Surface Pro 7 12.3-Inch (2736×1824) Tablet PC. This laptop carries different forms of tech in one unit. It's a very modern model of Microsoft that's portable, packs all the right connections, excellent display, and great battery life. 
Apple MacBook Air. Not many laptops come compatible with your smartphone. That's what this model offers, along with serious power and portability. Besides that, you get an excellent display and an equally excellent graphics card realtors will appreciate. 
Dell XPS 15 7590 Laptop. Realtors can use this laptop to manage their busy schedules. It's excellent at organizing spreadsheets and presentations. You also get a striking OLED screen and software to wrap up any task in little time. 
For Writers on a Budget
If you're a writer searching out reviews of laptops you can get without hassles, you're in the right place. What you need is a laptop that helps you make more money and possibly get a better upgrade. 
You can look towards the following low budget options:
Acer Aspire 5 Slim Laptop, 15.6 Inches Full HD IPS Display. It's not uncommon to come across the Acer brand of laptops if you are looking for a system that performs decently without hurting your pocket. They're top choices, and now you have one that fits your budget. This comes with a slim build and has several ports you can use. That way, you don't lose track of valuable information. 
HP 14-Inch HD Laptop. HP is another top-quality brand to consider. This particular model is excellent for writers who want a comfortable keyboard and modest battery life. 
Lenovo IdeaPad 3 14-Inch Laptop. There's no much memory here, but writers on a budget get an excellent display. It also packs a good keyboard and an overall solid build. It'll deliver on top performances, much like more expensive models. 
For Movies and Entertainment

 
Watching movies is not a crime and certainly not with an exceptional laptop. To that end, here are some nice options you could use to watch movies:
MSI PS63 Modern-008. This is a fabulous make from MSI. It's done with a combination of NVIDIA GTX 1050 GPU and the Intel Core i7 U-series processor. You get a 15-inch Ultrabook that's light and portable but still delivers a punch for graphics without sacrificing battery life.
ASUS Vivobook S15. As a unique and colorful laptop, you'll get enough entertainment here. It offers a strong performance coupled with solid speakers and a very comfortable keyboard. It's the perfect companion for watching movies. 
Top Signs you Need a New Laptop
There's no hard and fast rule on when and how often you should replace your laptop. However, it depends on some factors:
What you do with your laptop

How you take care of your laptop 

Its current state 
A laptop can take anywhere from five to ten years. But you can take note of the following signs:
1. Slow Systems 
When your laptop seems to take forever to run some software or application, you may have to change it. Such freezes and lags make your laptop take longer to boot up or power down. Also, you can't do much with systems that. 
A solution to this can be forcing a restart more often than not. It's a sure sign that you need to either update your laptop or change it. 
2. Random Shutdowns
If your laptop computer randomly shuts down when you are in the middle of tasks, it's a definite sign. You can put this down to overheating or that the system can't handle the task you are doing. Either way, it's a warning that something serious is going on. 
3. You Can't Load New Software
It's normal that when laptops start to age, they become incompatible with newer software and technology. It's not hard to figure out, too. That's why when you recognize this, it is time to buy a new laptop. 
The chances are that it impacts your performance at work or school. You'd best start lining up a budget for a better replacement. 
4. Your Laptop Lacks Good Security
Security is a crucial part of having a decent laptop to work with. For this reason, it's essential to have a computer that's secured, especially with the rise in cybercrimes. Moreover, your laptop needs to have the ability to run software updates. Without updates, your data will not be saved. 
5. That BlueScreen of Death
The Blue Screen of Death (BSOD) is a big deal and mostly means there's something wrong with your operating system. Sure, a reboot works just fine, but that error might keep popping up until you eventually change your laptop. A change is most needed because troubleshooting your laptop doesn't always work. 
6. That Bulky Laptop
Going through our notebook reviews, you would discover how modern options have become lighter, faster, and more efficient. Some laptops are not too bulky and difficult to carry around, especially if you need an option to keep yourself entertained on the go. If you can't throw yours in your bag and move about, perhaps it's time to get a more convenient option. 
What You Need to Consider Before Choosing the Best Laptop
Performance: A top-performing laptop is important even if you're going only to surf the web. If that's what you want, you can consider a Chromebook or a cheap Windows laptop with an Intel Core i3 processor and 4GB of RAM. On the flip side, for more intensive work, consider specs such as a Core i5 CPU and 8 to 16GB of RAM. 
Graphics and gaming: If you play intensive games, you might want to get a laptop with a high graphics card and memory. Other than that, you can go for lightweight options to play games like Minecraft and Overwatch. 
Operating system: Whatever the laptop ratings you look at, operating systems are always going to matter. The main categories include Windows 10 (most mainstream PCs), macOS (MacBooks), and Chrome OS (Chromebooks). 
Size: Just how portable do you want your laptop to be? You'll find that some options give you featherlight or slim designs, while many gaming notebooks have more heft to them (but offer big power in exchange).
Conclusion
Choosing a laptop is like picking a trustworthy friend. That's why you have to be very careful about it. Think about all the things or tasks you love doing and the capabilities you'd want to be attached to the laptop you want. 
Hopefully, this review article helps you make the best choice.
List Of All Laptop Articles