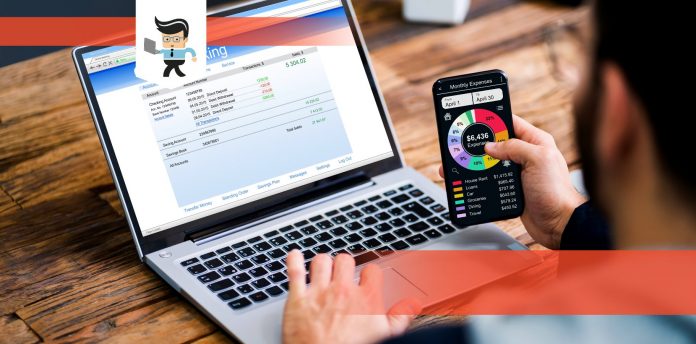 Laclient exe is an executable file belonging to the Logi Analytics Client (UNICODE) process and is included in the Logitech Analytics Client software launched by Logitech. It is not an essential process for Windows and since it is an executable file, it can cause problems. So should you keep it or delete it? Here's everything you should know.  

What is laclient Exe?
Laclient exe is an executable file that is part of the Logi Analytic Client process and is included in the Analytic Client software made by Logitech. It is not a Windows system file, does not have a visible window, and does not appear in the Taskbar. 
– Can Laclient Exe Cause Problems?
You'll only be able to see laclient exe it in the Task Manager. The executable file is certified by a trusted authority to ensure its genuineness.
If it doesn't have a certificate, it's better to remove especially since it can manipulate other programs. 
This executable file can work for different Windows operating systems, including Windows 10, Windows 8, Windows 7, and Windows XP. 
If you have a defective or obsolete version of the laclient file, it might create some problems for your computer. For instance, it might get slow, or you might start to see a number of error messages, such as:
The Analytics Client stopped working, and Windows is checking for solutions. (You'll see this in Windows 7, 8, and 10).
A problem caused the software program to stop working. Windows will close the client program and notify if a solution is found. (This problem pops up in Windows 7, 8, and 10).   
Laclient.exe encountered a problem and must be closed. 
Access violation in the laclient.exe module at address FFFFFFFF.
In some cases, the laclient process can use up too much GPU or CPU. And if it is a harmful malware or virus, it might run in the background and wreak havoc on your computer.
In such cases, it's best to check if it is malicious and remove it from your PC. 
Checking if Laclient Exe Is Harmful to Your Computer
The original laclient file will have a digital certificate that you can check in the file properties. Since laclient can change the behavior of other programs and applications, many experts consider that this is a possible threat and has a high chance of harming the computer.
There's also a low chance of the laclient.exe file being dangerous if it is present in the Public Documents folder or subdirectory. The producer of the executable file is assigned a certificate authority to confirm if it is genuine.
If you see the file present in the Windows Task Manager or on your hard drive, make sure it's not a malicious file. Many Trojans, viruses, and malware tend to disguise their identity by naming themselves as laclient.exe.
But you can use tools such as the Security Task Manager to check if the file is a harmful variant. 
You can also check where the file is present to figure out if it's a harmful virus or a legit file. If the file is mentioned in a Logi or Logitech subfolder in the Program Data, that means it's a legit file.
But if it's present somewhere else, then it might be a problematic file. 
– Using Task Manager To Check the File
Another way to check if the exe file is a virus is using the Task Manager. Open the Task Manager, click on columns, and include Verified Signer as one column.
Once you do that, you'll be able to see the value for the Verified Signer for all the processes, including laclient.exe. 
If the value says something like 'Unable to verify,' the file might be a virus, and it's better if you uninstall the program to remove it. But if the program developer is listed, and it seems legit, then you can let it be since it's not malware or virus.  
Fixing a Corrupt laclient.exe File
If the laclient file goes corrupt, the behavior of the Logitech program or even Windows' behavior can drastically change. Since this is a .exe file or an executable program, it fails to work properly once it is damaged.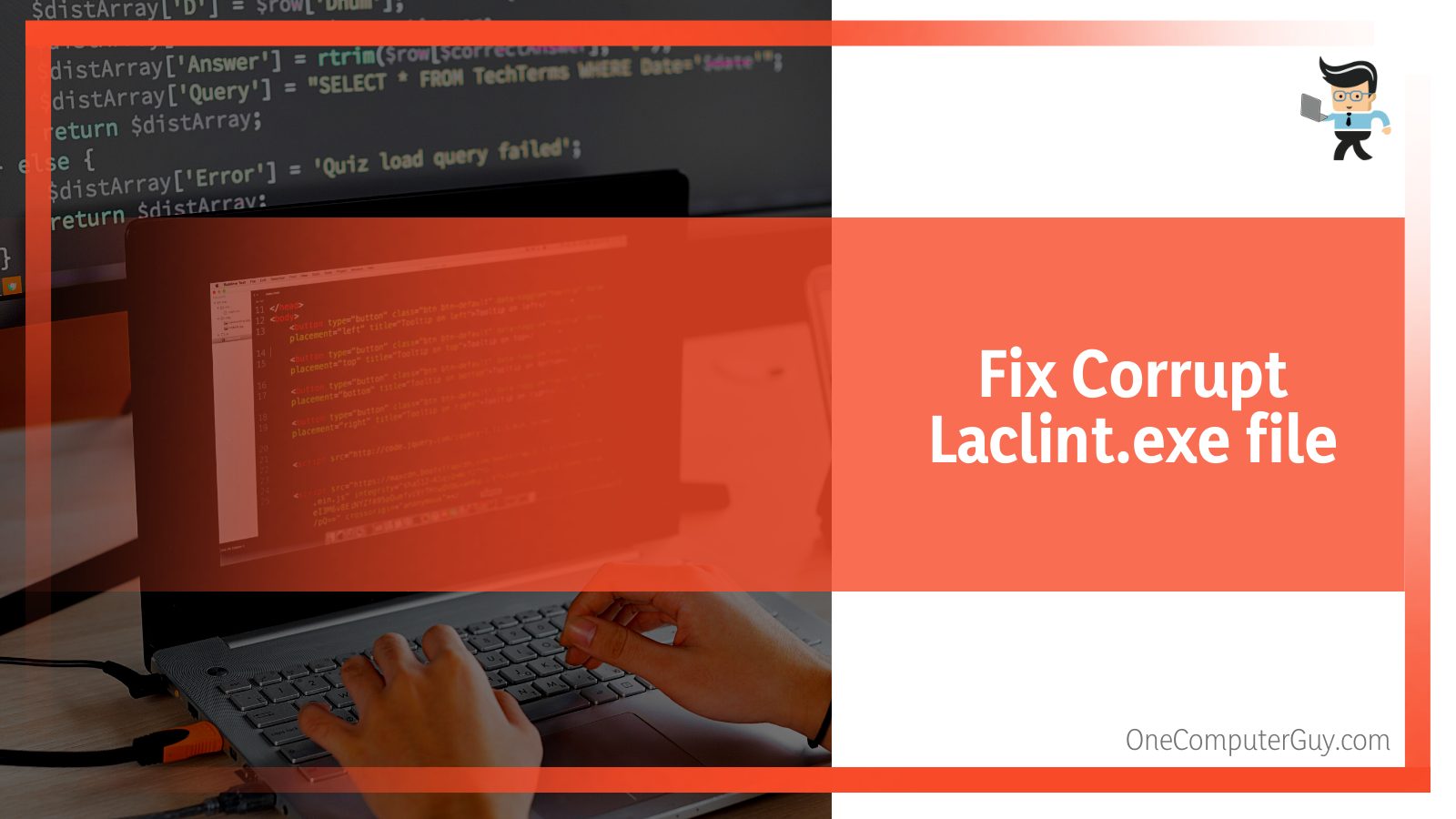 In most cases, the problem is because of some hard disk issue, but it can also be because of some virus or other malware. 
Here are some steps you can take to fix a laclient.exe file that has gone corrupt:
Before you try anything else, make sure you run the Checkdisk tool. This is a Windows utility and is included in all PCs.
Next, find your computer's previous restore point and revert it to the last saved state. Usually, this helps fix a corrupt file. 
If restoring your computer to its previous state doesn't help, try reinstalling the damaged Logitech software from its original source.
Just make sure that you never download a damaged file from untrusted sources. Doing so can be very risky, especially since such sites usually contain a dangerously high amount of malware that can damage your computer.   
How To Remove Iaclient.exe File From Your PC?
Removing the laclient.exe file from your PC is quite an easy process that anyone can accomplish. Just follow the steps given below, and you'll be able to uninstall the file if it was part of some software program you installed on your PC.
If the laclient file is part of some program, then it will most likely also have a program for uninstallation.
If that is the case, all you have to do is run the uninstaller file present in the Logitech subfolder in Program Files. The file you're looking for will be named something like laclient.exe_uninstall.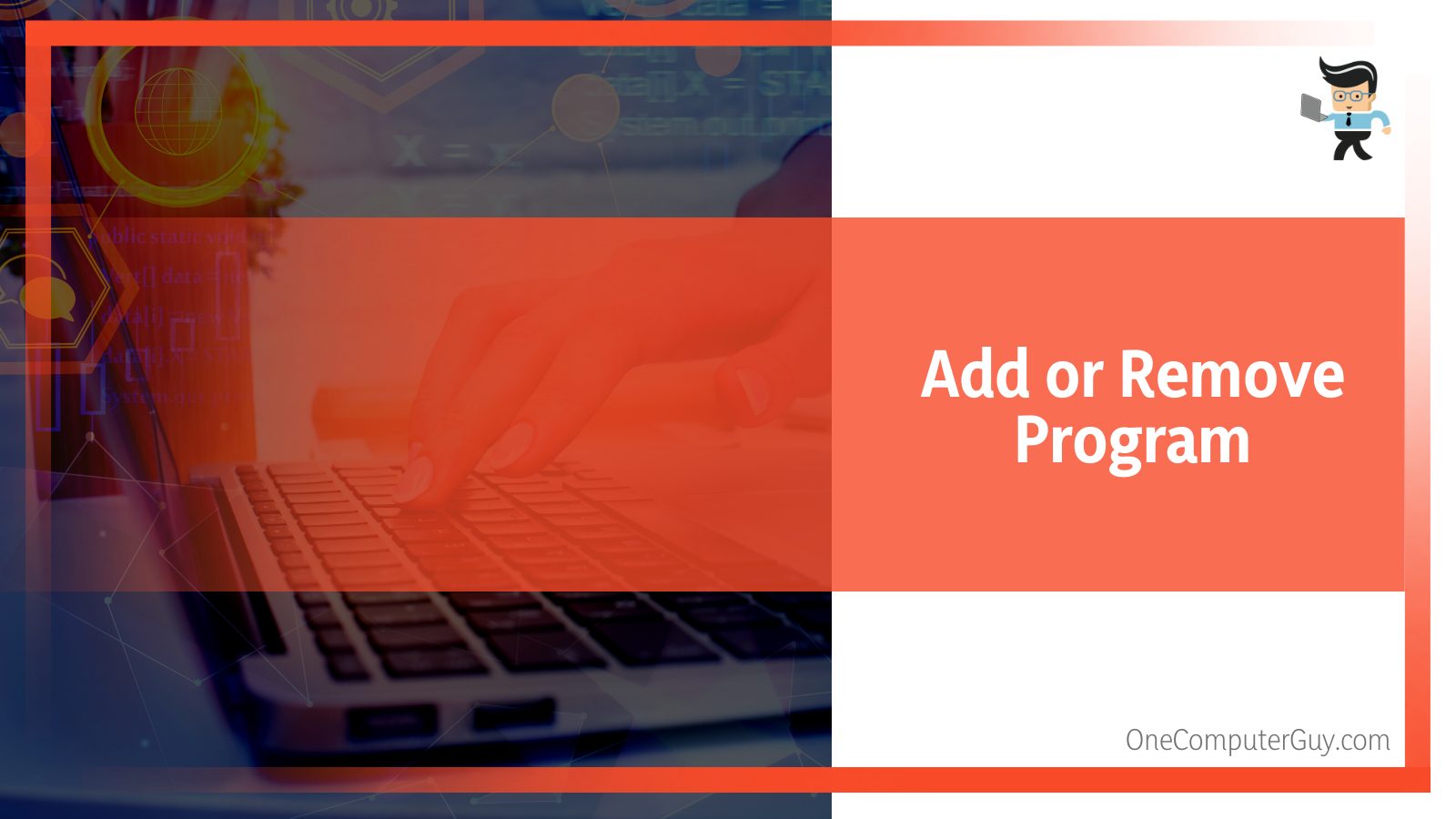 If the laclient file was installed on your computer using Windows Installer, then you'll have to follow a different approach to uninstall the file. 
In this case, open up System Settings and go to 'Add or remove programs.' Search for laclient.exe or Logitech in the search bar and click on it.
You'll now be able to see a button saying Uninstall Program. Once you click on it, both the Logitech Client program and the laclient.exe file will be deleted from your PC.
Conclusion
The laclient exe file is not a Windows file, but it is still an important executable file that is part of Logitech's client software and is needed for the software to work properly.
Here's a quick summary of all that we've learned about this file in this article and if the file is safe to have on your computer:
Laclient.exe is an executable file that works for Windows XP, 7, 8, and 10. Note that it's not a system file, and you won't be able to see it in the Taskbar.
It doesn't have a visible window, either and the only way you can see this file executing is in the Task Manager. 
In some cases, the file can go corrupt and not work as it is supposed to. If that happens, you'll see an error message on your screen.
In other cases, this process file might actually be a Trojan or a virus in disguise, so you have to be very vigilant when you see this on your computer.
There are a few ways to check if the laclient.exe file is genuine or a harmful virus. For instance, you can check its location. If it is present in a folder other than the Logitech subfolder, like the Public Documents folder, there's a high chance that it's a virus.
If the laclient file has become corrupt, try fixing it using the Checkdisk tool or re-install it. However, if it is causing too many problems, you can simply remove the program.
Just make sure you regularly scan your computer for viruses and malware. This way, you'll be able to identify and get rid of the program before it causes any real damage.