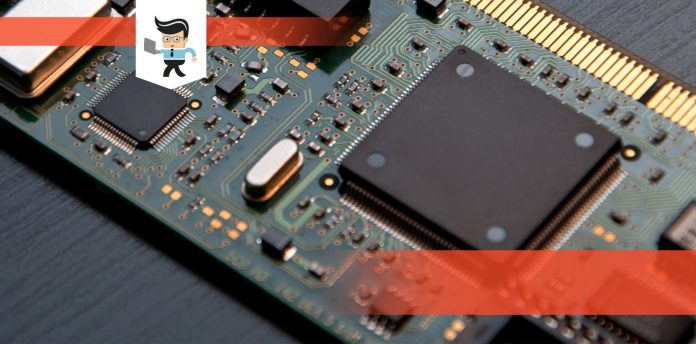 As the Intel 9260 vs. 8265 debate continues to rage on, there has been an increasing demand by newbies and even internet-savvy professionals for a worthy conclusion to the supremacy battle between the two chips.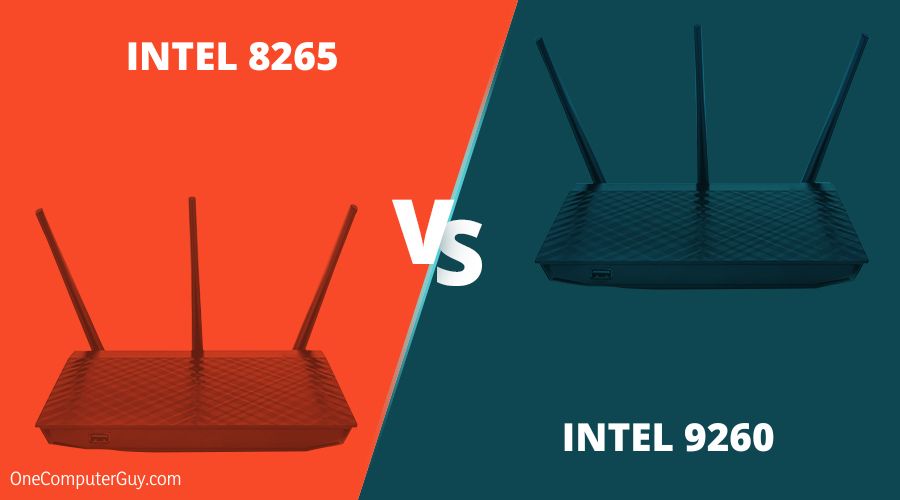 While both wireless kits share strikingly similar features in many aspects, they also possess distinctive features that set them wide apart from each other. In this article, we will focus on the individual specifications and features that have placed the Intel 8265 and 9260 chips above the rest in the industry.
We will also compare them to see how they stand up to each other. Read on!
A Comparison Table for Intel 8265 vs. 9260 Chipsets
| | | |
| --- | --- | --- |
| Name | Intel 8265 | Intel 9260 |
| Antenna | 2×2 | 2×2 |
| Max. WiFi Speed | 867Mbps | 1.7Gbps |
| WiFi Certification | 802.11ac | 802.11ac |
| Bluetooth Version | 4.2 | 5.1 |
Pros
• Optimized external antennas
• Bluetooth and WiFi ready
• Speedy connection
• Quick start
Cons
• A little low on quality
Fast, reliable, and easy to install, the Intel 8265 specs are convincing and efficient, as they offer a great deal of speed while you function. At a glance, the router is designed to provide your desktop PC with a top-level wireless performance without going over the top.
That's not all, though. The low profile monitoring bracket will also serve you well, especially if you want a steady and Wi-Fi-ready device for all your online tasks and activities. You can connect to Bluetooth and enjoy the insanely fast 867 Megabits per second rate.

Further, this router comes with a comprehensive kit that includes an Intel dual-band wireless-ac 8265 wireless adapters and optimized external antennas that will add value to your PC and make for a superfast connection at all times.
Our Intel 8265 review will not be complete without touching upon its compatibility, which is one area where the chipset excels. The Intel 8265 works fine with the latest Microsoft Windows and comes with RF cables that will help you mount the hardware without stress.
Pros
• Very fast
• Bluetooth connection
• Premium safety
Cons
• Not enough operating systems
Intel 9260 specs feature a data link protocol complemented by a superfast Bluetooth 5.1 connection that offers a wireless solution for 8th Generation Intel Core processors.
It is a router ready for Windows 10 (64-bit only) and other operating systems. The form factor – M.2 2230 modules enable system configuration and platform usage flexibility through a standard Key socket.

Intel wireless chipsets make everything work alright, with many agreeing it is built for gaming and streaming mobility. That means it can handle all your high-bandwidth online activities at top speeds. Also, the device's MU-MIMO technology is designed to transmit data simultaneously to help boost your overall downlink and network capacity.
Further, in line with this Intel 9260 review, we have to mention that it has a powerful 1GHz dual-core processor that prioritizes bandwidth to your activities so other devices on the network don't slow you down.
Intel 8265 vs. 9260: Close Call
The main difference between Intel 8265 and 9260 is, Intel 9260 WiFi shows incredible speed compared to Intel 8265.
Security
The Intel 9260 vs. 8265 shows a pattern of security both routers live up to. The Genie software can help with that, especially if you don't want Spyware and other intruders compromising your Internet router.
Frequency
Intel dual-band wireless-ac 8265 promises to deliver more on frequency alongside its 9260 counterparts. As such, both have strong dual-band signals to keep your connection healthy across different ranges. The Intel 8265 range is particularly useful across a wide area. That means it will serve homes and offices without hitches.
Speed
While the Intel 8265 WiFi module consistently puts up a decent speed that peaks at 867Mbps, its 9260 counterpart takes speed to a whole new level.
Intel 9260 WiFi module can provide 1.73Gbps when on the 160MHz channels. This will come in handy for hard-core gamers and Twitch streamers looking to get tremendous performance gain on their PC while gaming or streaming online.
Buying Guide for an Intel Wireless Chipset
A reliable wireless chipset like the Intel 8265 or 9260 can be all you need to stay connected and enjoy superb internet usage like never before in your home or office space. However, wireless modules differ from each other, even if they are made by the same manufacturer.
Picking one from your local store does not necessarily mean you have gotten the right device for your smart devices. That is majorly because these routers come equipped with a wide range of specifications and features which may or may not benefit your desktop PC in the long run.
In addition, some external factors, including your home and the number of connected devices, will have a large say over the router's overall performance.
So, what exactly do you need to do or know before you spend your hard-earned money on a wireless internet router?
The first thing to do before you buy a WiFi router is to figure out the best router for your home or office space. Before you do this, you need to consider the number of bands you want your router o support and determine its compatibility with mesh networking. Here is a quick rundown of the most popular types of routers and their most prominent feature.
• Single-Band Routers: Quite slow but very affordable
• Dual-Band WiFi routers: most suitable for a largely crowded area
• Tri-Band WiFi routers offer real-time coverage with its double 5Ghz band
Are You in the Market for a Good Wireless Router? Consider Doing These:
• Get a router that supports high bandwidth activities if you are a heavy internet user.
• If you experience a lag, consider upgrading to a router that's optimized for faster streaming or gaming service.
• Ensure that you get a router that adequately fits your family size and accommodates multiple usages.
• Try to consider an upgrade if you have an old router. This is to give you an up-to-date technology.
FAQ
Who manufactures the Intel 8265 and 9260?
Both the Intel 8265 and 9260 are manufactured by Intel Corporation, a leading technology company specializing in computer components and technology solutions.
Are the Intel 8265 and 9260 compatible with all devices?
Compatibility largely depends on the device's motherboard and its support for specific wireless cards. It's always advisable to check the device's specifications or consult the manufacturer before upgrading or replacing the wireless card.
How can I ensure the best performance after installing either of these cards?
To ensure optimal performance, it's essential to install the latest drivers provided by Intel. Regularly updating the drivers can help address potential issues and improve overall functionality.
Where can I find official support or drivers for the Intel 8265 and 9260?
Official support, drivers, and documentation for Intel products, including the 8265 and 9260, can be found on the Intel official website under their support or download section.
Conclusion
All said and done, choosing the right model between the Intel 8265 vs. 9260 will boil down to your personal choice. Both adapters sure deliver on top quality and performance that the Intel brand is known for.
However, the Intel 9260 adapter edges past its siblings regarding raw speed and Bluetooth technology. You might want to consider going for it if you are looking to enjoy faster internet and smoother streaming on your desktop PC.