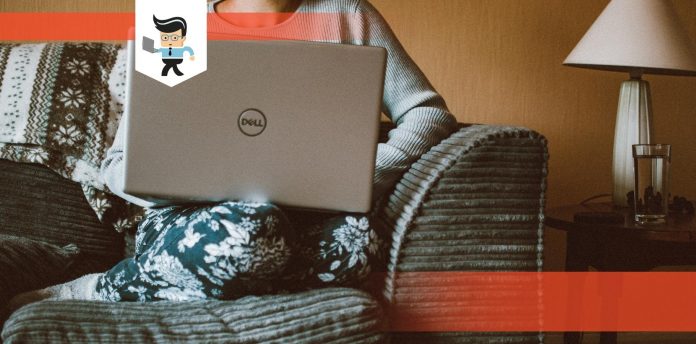 Inspiron vs Vostro laptops both have their pros and cons, so it can be hard to decide which one is right for you. In this complete guide, we'll compare the two types of laptops side-by-side, so you can make an informed decision about which one is right for you.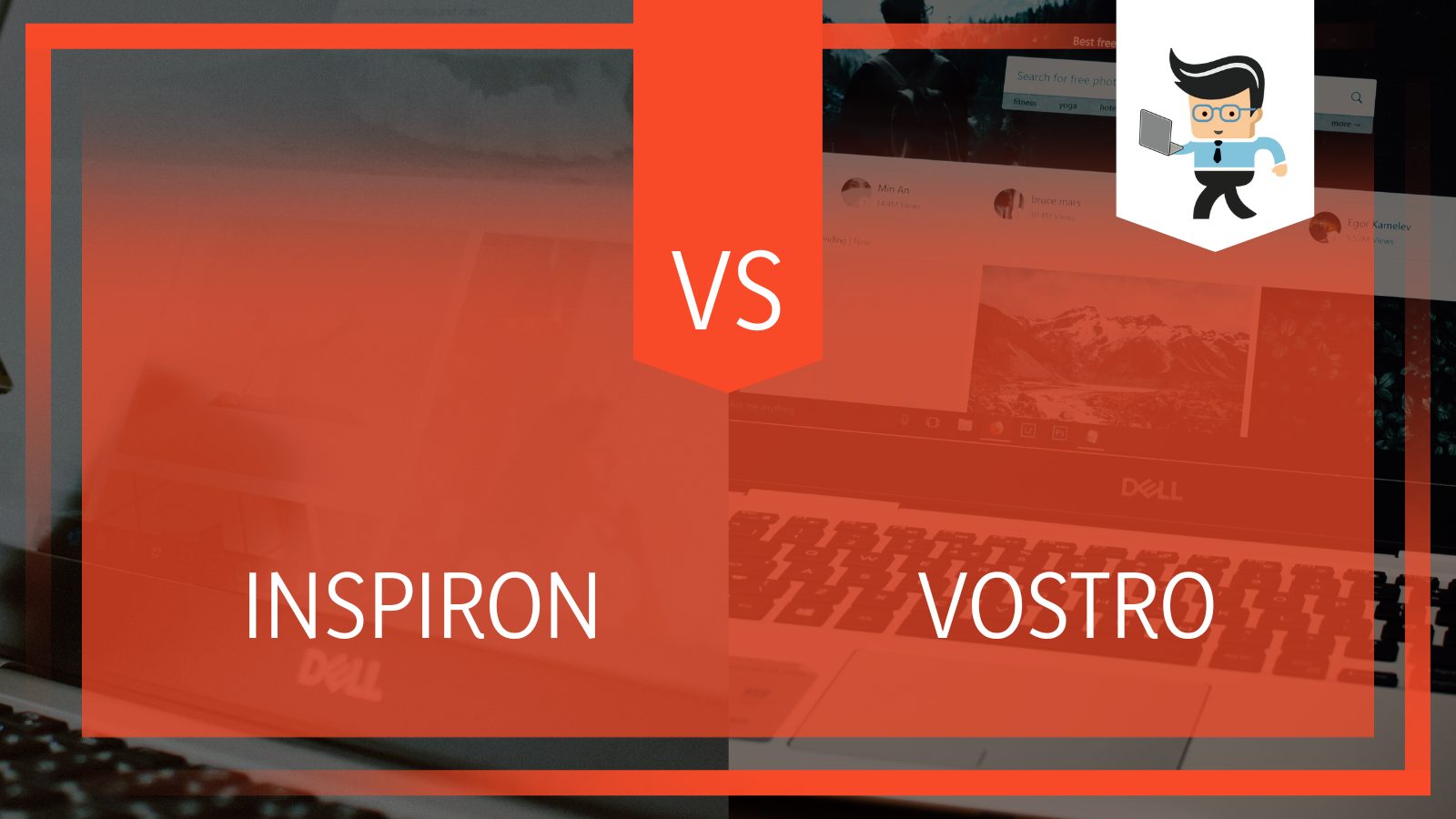 We'll cover everything from design to performance to price, so you can find the perfect laptop for your needs. Without further ado, let's get down to the nitty-gritty details!
Comparison Table
| | | |
| --- | --- | --- |
| Features | Inspiron | Vostro |
| Design | Simple design | A little more pleasing than Inspiron |
| Battery Life | 6-8 hours | 5-7 hours |
| Performance | High-level performance | High-level performance |
| Connectivity | USB, HDMI, SD, Power Jack | USB, HDMI, SD, Power Jack |
| Target Demographic | Personal users | Business owners |
Inspiron vs Vostro
The main difference between Inspiron vs Vostro series is their target demographic, as Inspiron is targeted towards personal users and Vostro towards business owners. Both these series are very similar in terms of features and design, but hey also have their key differences.
– Design
Winner: Dell Vostro
When comparing Inspiron vs Vostro in terms of design and aesthetics, it must be said that there's really not much of a difference between these two laptop series. Neither of these laptops has been designed to be particularly pleasing to the eye. Instead, most of the focus seems to have been on the hardware of these laptops. The Dell Inspiron especially may not appeal to many stylish people in terms of aesthetic qualities, what with its island-style keyboard and a somewhat bulky and dull shape, unlike the cutting-edge design of Dell XPS.
Also, it must be said that the 1080p screen in this laptop doesn't seem to be something to boast about in an era where 2K and 4K displays have become commonplace. The Inspiron series, simply put, is fashioned after a standard old-school laptop that gets the job done. There isn't a distinguishing outward characteristic that would allow you to recognize it right away when compared to other laptop models.
The case is almost the same with the Vostro series, even though the laptops from this series are a teensy bit more pleasing to the eye when compared to the Inspiron series. In our opinion, this difference is likely due to their target demographics.
– Battery Life
Winner: Dell Inspiron
When we tried to compare the battery lives of Inspiron vs Vostro, we found that both laptops have pretty decent battery lives. Depending on your usage, an Inspiron can last around six to eight hours on a fully charged battery. If you're just using it to watch movies online, browse the internet, or work on documents, etc, it'll probably last for six hours. However, if your work is not that heavy on the CPU, you could easily touch the eight-hour battery.
The Vostro series has quite a similar battery span to the Inspiron series. If used heavily, it can stay on for up to five hours. If you don't use the system much, though, the battery duration may increase to seven hours. This estimate of battery duration of the Dell laptops might not be entirely accurate if your laptop's battery health isn't at 100 percent.
– Performance
Winner: Dell Inspiron
When comparing the performance of Inspiron vs Vostro, we find ourselves compelled to say that we cannot, in any way, consider the Dell Inspiron as a sub-par laptop. This touchscreen laptop such as the Dell Inspiron 15 3543 contains either an Intel Core "i" series processor or an AMD processor, with 12 Gigs of RAM.
The 12GB RAM of the system is ideal for serious gamers. It has a frequency that can go as high as 3.9GHz and it has 6MB of SmartCache as well. In addition, Inspiron boasts integrated UHD graphics, a 720p HD webcam, and a touchscreen LED display for visibility in dim light. It is therefore intended especially for difficult jobs like graphic design and competitive gaming.
On the other hand, there are only 8 Gigs of memory included with the Vostro laptops. Even then, this series does indeed have features in common with the Inspiron model. Similar to the Inspiron model, the laptop also contains an i5 core processor with a maximum frequency of 3.9GHz. Additionally, you get an LED-backlit display, Wi-Fi, a SATA hard drive, and Intel UHD graphics. Unfortunately, the Vostro lacks a touchscreen, but that can be considered a result of the difference in the target audience of both laptops.
– Connectivity
Winner: Dell Inspiron
As far as connectivity goes, there are a variety of performance-enhancing accessories that can be connected to each of these laptops. For this purpose, the Dell Vostro has USB 3.1-A, RJ-45, HDMI, a power jack, a USB 2.0, and an SD card reader as standard connections, along with a Wedge-shaped lock slot, similar to the older Dell Latitude laptops.
Comparing Dell Inspiron vs Vostro, the connection ports on Inspiron are quite similar. A good number of connection ports are included in the laptop, including one media card reader, one combo microphone/headphone jack, one RJ-45, HDMI, one USB 2.0 connector, and two USB 3.2 ports. Inspiron also has a backlit keyboard, WLAN, and Bluetooth 4.2 (for increased security).
– Target Demographic
Winner: Dell Inspiron
After reading the sections above, you might be wondering about the reason behind having two distinct series of laptops that are so similar in features. Well, there's a really good answer to that, and that answer happens to be the "Target demographic."
You see, even though in this Inspiron vs Vostro comparison you've noticed how similar they are, these two series have been developed for two different demographics. The Dell Inspiron laptop computers are the type that you might want to use for yourself, and its components and performance reiterate that. The Vostro series, on the other hand, is supposed to be used in offices and for business purposes, hence the lower RAM and a subsequent change in other components.
– Pros:
Durable designs and can be used for gaming
Available in Notebook as well as Convertible variants
More affordable gaming laptop than an XPS
– Cons:
Not as secure as Vostro or other series
Lesser durability compared to Vostro
Not visually appealing
The Inspiron series from Dell was developed as a personal laptop for regular people who want to use them for gaming, browsing or similar tasks. Even though this laptop series isn't really visually appealing, the hardware installed in these laptops makes them ideal for this sort of work.
With its 12 GB RAM, SSD and integrated graphics, you can play your favorite games on your Dell Inspiron without any problem. Also, these laptops are available in both the Notebook variants as well as Convertible variants, which can act as tablets once you disconnect the keyboard from the laptop; so you can buy whichever variant catches your

fancy.
– Pros:
More durable than Inspiron
Used for office and business work
Lower price than the Latitude series
– Cons:
Targeted at a very small demographic
Lower RAM
In contrast to the Inspiron series, models such as Dell Vostro 3510, Dell Vostro 5620, Dell Vostro 3400, and others were developed to be used solely in offices and businesses, and the components used in these laptops reflect that.
The 8 gigabytes of RAM included in the Vostro series is really good at handling the workload that can be expected in an office or a small business. Plus, these laptops happen to be really durable and long-lasting, and can easily weather the wear and tear that we usually put our laptops through.

FAQs
– Which Is Better Vostro or Inspiron?
The answer to this question depends on the purpose you want to use it for — if you want a laptop for use in your office or for work, the Vostro series will be great for you, but if you want a laptop for personal use, then we'd recommend you to pick an Inspiron laptop.
– Is Dell Vostro Good for Gaming?
Unfortunately, the Dell Vostro laptop is not good for gaming. The Dell Vostro series is inarguably amazing for business and office work, but with just 8 Gigs of RAM and no dedicated graphics card, you won't be able to run any modern titles like "GTA 5," "Fortnite," "Forza Horizon 5," etc. You can, however, play older game titles on your Vostro if you want.
– Which Generation is Dell Vostro?
The latest Vostro laptops are equipped with the latest 12th generation Intel processors as their CPU. These laptops can easily perform any task you wish related to their speciality, which happens to be small businesses and office workers.
Conclusion
Now that you've gone through all the information about Dell Inspiron vs Vostro, we hope that you'll be easily able to decide which of these laptop series will be the best fit for you. If you're looking for a laptop to use for business purposes, we'd encourage you to go the Vostro route as that laptop will be the best pick for working.
On the other hand, if you want a sturdy laptop to play games and do some graphics-intensive work, then your best bet would be an Inspiron series machine. These laptops are built for gaming and heavy-duty work, so it'll be like a match made in heaven for you.