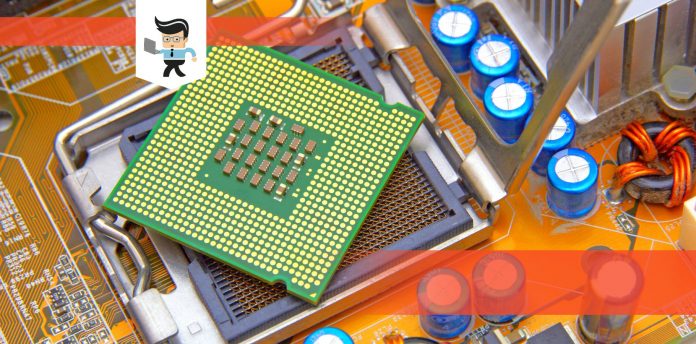 Our i5-4460 review will show why it's such a popular processor. Even after a few years on the market it's still a top pick with consumers. It showed a marked improvement in performance compared to many other products before its time.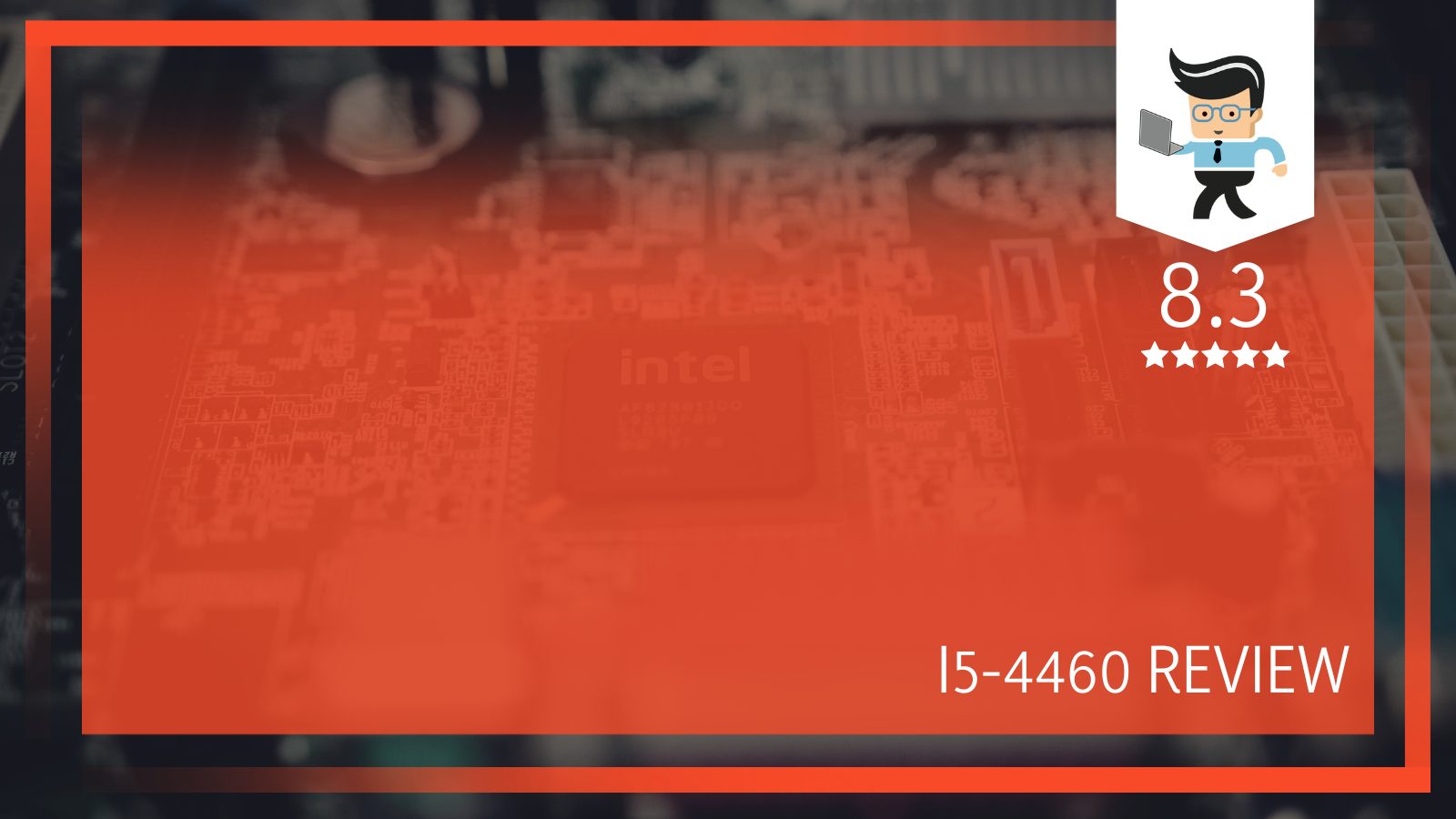 For one thing, it offered better speed. Is this still a wise option for your gaming or work computer? Our in-depth research into this component will help you make the best decision for your needs.
Product Highlights
When the i5 4460 release date drew near back in June 2014, the performance was a major attraction. Today you can still benefit from the i5 4460 specs and key features on this processor, which include the following:
– Great performance
– Affordable price range
– FIVR (Full Integrated Voltage Regulator)
– Good graphics support
– Reasonable power consumption
– Compatibility
– Versatility
– User-friendliness
– Durability
PROS
Good performance
Excellent graphics support
FIVR
Affordable
CONS
Heats up easily
Power consumption is high in comparison to modern processors
– Performance
Impressive performance is one of the major selling points of the i5-4460. The i5 4460 benchmark results impress users and there are many satisfied buyers of this CPU.
In part, the better performance is thanks to its architecture, carrying the codename Haswell. Haswell processors contain around 1.4 billion transistors and there's an integrated GPU you'll find inside the die. The base frequency of the processor is 3.2GHz so it can understand and handle tasks competently fast.
This processor is much better at efficiency and power consumption than many CPUs made before it. This is thanks to innovative use of its resources. For example, it will only allow the graphics core to use power when you're playing a video, so you can watch it in the best quality possible. Other tasks won't hinder the video playing at that time.
More examples of the upgraded performance you can expect include:
– 8% faster processing of vectors
– 5% faster single-threaded performance
– 6% faster multi-thread performance
The performance also benefits from the number of cores (4) and the number of threads (4). Thanks to the high number of threads, this CPU can handle more tasks simultaneously than many in previous generations.
Since the minimum for gaming is usually a two core four thread design, it's clear that this option is a practical buy. When you're busy with various desktop tasks for personal or work use, many tasks will run at once without the machine slowing down or crashing. This makes it ideal for today's fast-paced world where multitasking is the order of the day.
The CPU may get hot when under pressure. Luckily, since you get a CPU cooler with your purchase of an i5-4460 processor, you also don't have to fear overheating the system or spending more money. You get improved output without putting your system or your budget at risk.
If you're researching performance, you probably also want to know about overclocking. We all want to push our machines to the limit so we can get the best output, right?
Unfortunately, you can't overclock this processor because it has a locked multiplier. Yes, you can overclock the FSB which will give you more MHz—though minimal. But this will overclock the system in its entirety instead of only the processor. The drawback to this is possible instability and negatively impacting other components, so we don't advise you to try it.
– Affordability
Don't let the price of the Intel Core i5 4460 processor fool you. Just because it's a bit more affordable than some other processors doesn't mean it can't still outperform them.
The price has fluctuated and dropped over time. Now, since it's from a previous generation, you can pick up this CPU for a reasonable amount. Luckily, because it was advanced for its time you'll still get excellent service from it today.
– FIVR (Full Integrated Voltage Regulator)
The smart technology in the Fully Integrated Voltage Regulator was another main attraction of this processor. This type of regulator is common in Intel's 4th generation processors and it's found inside the die of the processor. The advantages of FIVR are far-reaching, even improving the battery life of your laptop.
With the FIVR a computer's peak power also increases, which is especially helpful for burst workloads.
– Graphics Support
Graphics performance is becoming more important over time. It's vital for gamers of course, but video resources also play a role in most industries these days. Video is important for everything from marketing to business presentations. Despite the design being a few years old already, it's good to know that the i5-4460 provides excellent graphics support. Videos will display excellent! This makes it good value for money in the modern market.
Some of the highlights for graphics include:
– Your overall performance in terms of graphics is maximized thanks to DirectX 11.1 support.
– An improvement in supporting applications because of OpenCL 1.2 as well as OpenGL 3.2 support.
– You'll have optimized performance in terms of graphics thanks to a digital display splitter. The ports and CPU connect directly. You can support up to three different displays, whether you're using HDMI, VGA, or DVI outputs for your setup.
– There's a maximum graphic frequency of 1.1GHz
To give you an idea of the graphics quality you can expect, here's a summary of the i5 4460 specs in terms of max resolution on different display outputs:
– On HDMI 1.4: 4096 x 2304 @ 24Hz
– For VGA: 1920 x 1200 @ 60Hz
– With eDP: 3840 x 2160 @ 60Hz
– DP: 3840 x 2160 @ 60Hz
– Power Consumption
The Intel Core i5 4460 processor showed massive improvement in power consumption compared to products in the previous generation. This i5 4460 benchmark paved the way for the innovation in power consumption of the past few years.
While the Intel Core i5 4460 may not have the best power consumption in the industry today, it's still very decent. Thanks to innovation that allows proper power management, energy use is controlled and kept at the lowest possible level. This helps you manage your utility costs. They won't spiral out of control just because you're working on your computer a lot.
You can measure the power consumption at around 84W. Technology has evolved and you'll get processors offering lower consumption these days. We feel this is a small sacrifice to make when you look at the multiple benefits.

– Versatility
This is a versatile processor that is a wise investment to cater to your entire family's diverse needs. If you're buying for yourself, you'll have one computer that works for all your PC activities.
Firstly, if you're planning to use the i5 4460 for gaming you will be pleasantly surprised. Even though this is a previous generation processor, it was designed with gaming use in mind. It showcases features like Intel Virtualization Technology. You can get a very decent, immersed gaming experience, with aspects like texturing taken care of.
Of course, other factors impact gaming, such as your graphics card. Support those components with this processor. Thanks to the 4 core 4 thread design, your processor will do what's required for gaming, even while other processes run in the background. For example, you can keep both a spreadsheet and your game open at the same time. The gaming experience won't be affected.
The graphics support even mean good news for individuals who require a computer for design work. For tasks like rendering images or editing a video, the processor won't slow you down.
Note that many newer games may require a higher core and thread count. Consider the games you play and research what's needed in terms of a CPU to ensure your computer will be able to cope.
The i5 4460 specs will also help if you need a processor for other applications. Thanks to aspects like the Intel Turbo Boost Technology 2.0, it empowers you to get work done faster. It will run multiple programs at an impressive speed.
– User Friendliness
With DIY projects being popular these days, it's good to know this CPU is easy to install in your system. You should be able to do it yourself and it can take as little as five minutes. Setting up your system after connecting the i5 4460 socket will be painless.
It's compatible with different motherboards, including Z87 and Z97. Just note that if you have a Z87 you'll possibly need a BIOS update.
We will say, if you're a total newbie you can ask an expert for assistance to ensure the system works optimally.
– Durability
If you're feeling apprehensive about buying a low-priced processor, don't be when you consider the Intel Core i5 4460 processor. During our i5-4460 review process, we found positive feedback from users who have had these processors for years. They didn't run into any problems, so you can know you're getting a long-term solution for your PC.
Durability is a valuable feature if you consider the future too. You may want to sell your PC to upgrade to another device. Knowing that your processor will keep for years to come can give you peace of mind that you'll still get a good price for your PC or laptop.

Conclusion
Is the i5-4460 processor the one you need for your PC setup? In this product we found balance. You can shop in a reasonable price range and get more than impressive performance. This proved it's definitely a wise buy. Simply be aware that you may have to sacrifice a bit when it comes to your utility bill.
With its many attractive features, it's clear to see why it still ranks high on the popularity charts. This applies whether you're buying for gaming, business, or design. And when you do sell your PC at some stage, its versatility will find you a buyer easily. We recommend this to almost anyone looking to upgrade on a budget.