Learning how to watch YouTube on Apple CarPlay can enhance your ride experience. The latest operating systems from Apple come with massive improvements to make it easier for you to use CarPlay.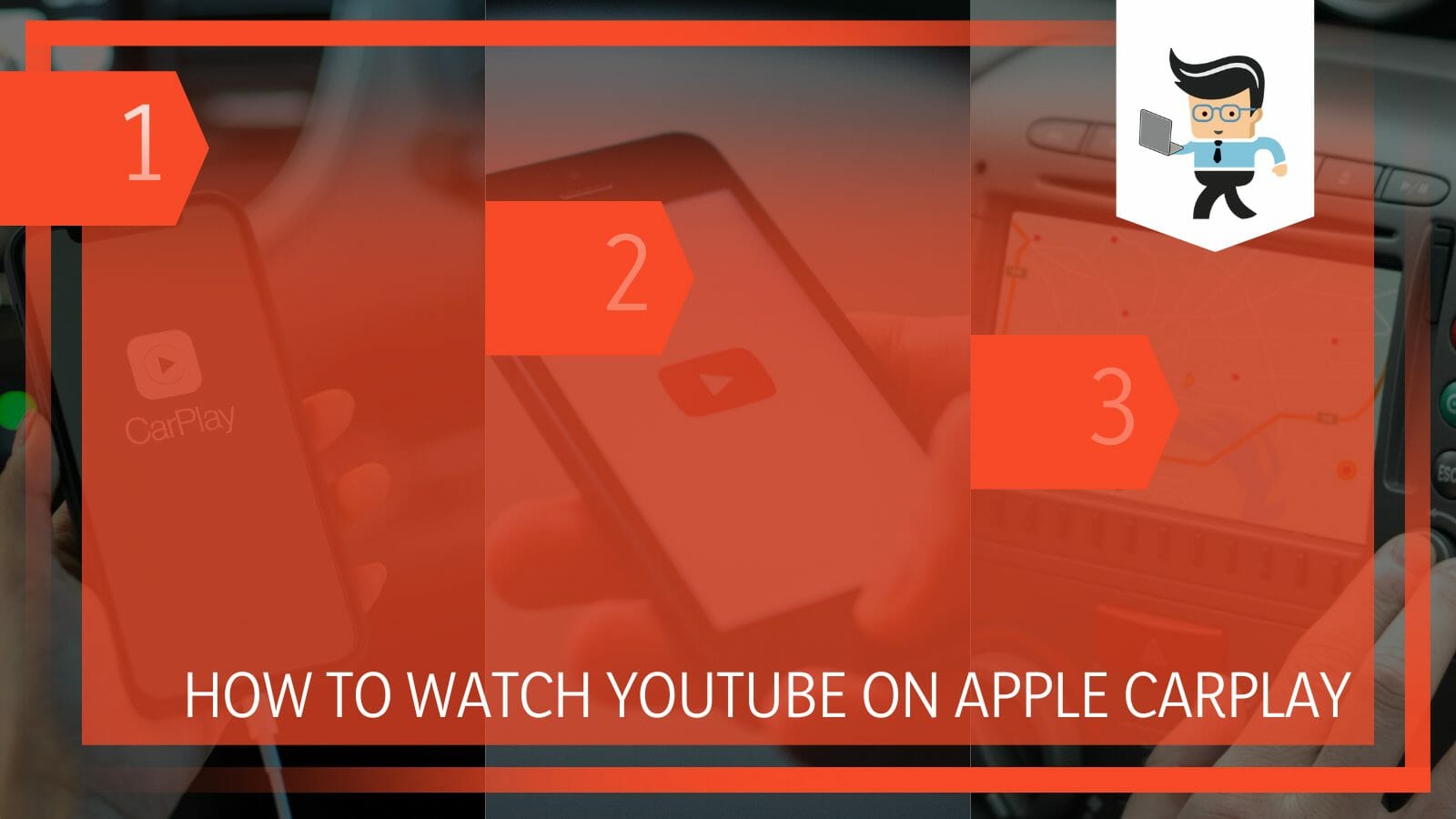 Since you can control several apps from CarPlay, you may wonder how YouTube works on this tool. That's what we explain in this article.
How to Watch YouTube on Apple Carplay: 5 Simple Steps
You can watch Youtube on Apple Carplay by jailbreaking your Apple device, installing a custom CarPlay application, or using other third-party apps because CarPlay does not support YouTube. This is for security reasons, as video streaming on the onboard screen can distract drivers causing accidents.
Here is how to watch videos on CarPlay:
– Step 1: Get the Right Jailbreak Tool
There are different jailbreak techniques, so select a method compatible with your device. If you use iOS 14, the only efficient tool is the Checkra1n, which supports iPhone 6s, 6s Plus, and SE. Also, the technique works for iOS 12 – 13 on iPhone 5 to iPhone X.
But you will need a Mac or Linux PC to install Checkra1n. If you choose to use Checkra1n, go to https://checkra.in/releases/0.11.0-beta in your web browser to download it. Select Download for macOS – this will download the install file to your Mac computer.
For Linux users, select the download link for your Linux version and follow the instructions provided. Similarly, Windows users can use the Cydia Impactor to jailbreak and install Cydia on Apple iPhones running iOS 13 and below.
After the download, install the file.
– Step 2: Attach Your iPhone to Your PC
Use the cable that ships with your iPhone to connect it to a USB slot on your PC. Ensure that your computer recognizes your iPhone. Now, go to Checkra1n (it's a black icon resembling two chess pieces), and click on it to open it. Once it's open, it should automatically detect your iPhone model, as it will display at the top.
– Step 3: Jailbreak
Switch on the iPhone and press the Start Button, usually on your Mac's bottom right corner of the Checkra1n App. This automatically initiates the jailbreak process. The good thing is that the Checkra1n application will walk you through the whole process.
Typically, it will inform you that it will automatically place your iPhone in recovery mode. However, this does not apply to all iPhones – you may need to put them in recovery mode manually. Click on Next and go to recovery mode.
If you have an unsupported iPhone model, such as an iPhone X running iOS 14, select Options and tick "Allow untested iOS versions." But this is a risky step.
– Step 4: Put Your iPhone on DFU Mode
Your screen will display information on how to place your device in DFU (Device Firmware Update) mode. For most iPhones, you will need to simultaneously press the power and the Home button or the Volume Down button and Side button for iPhones without a Home button.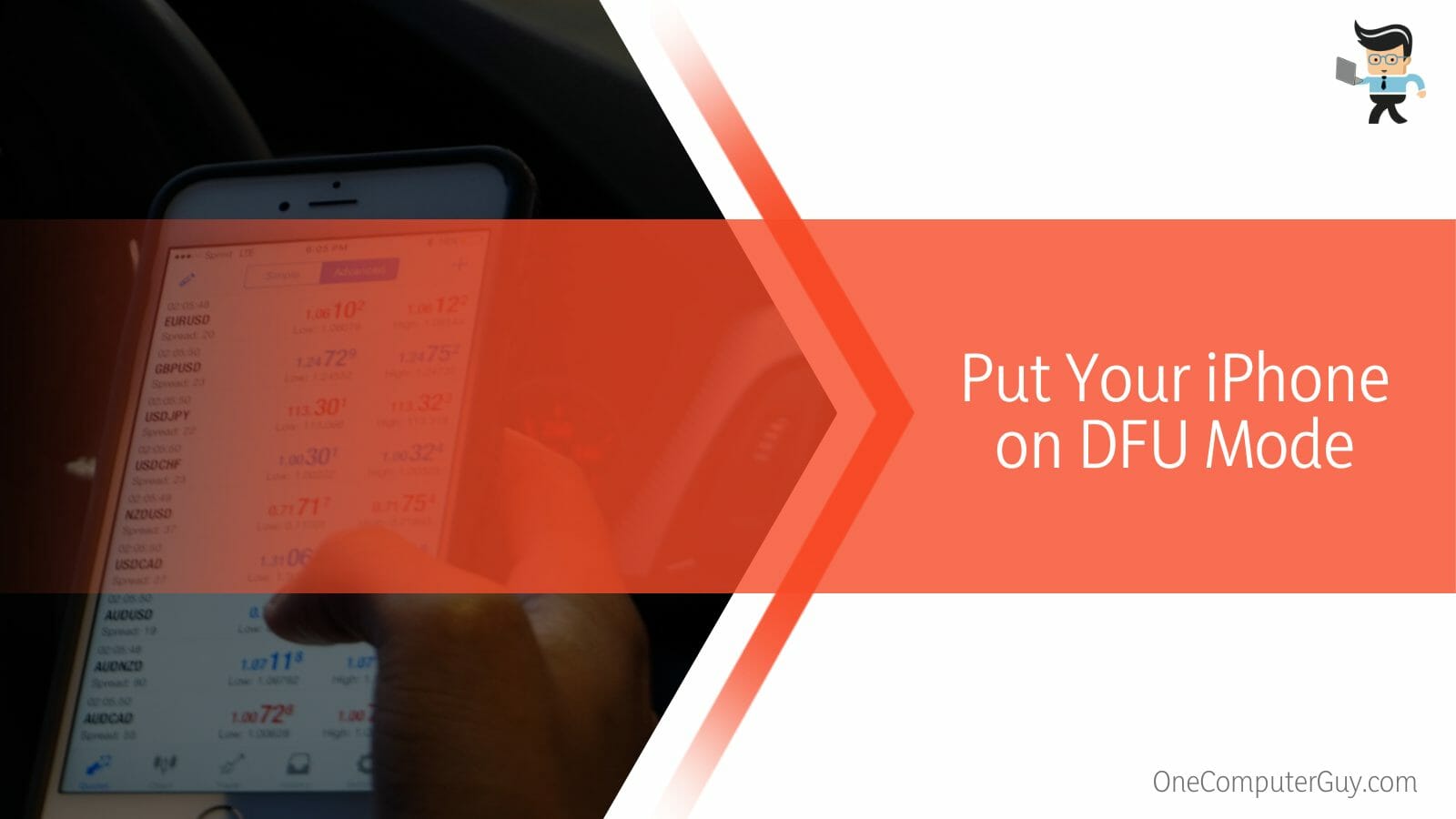 When Checkra1n on your PC prompts you to send your device to DFU, click on the appropriate button. Also, release the Side or Power button when Checkra1n prompts you. This sends your device to DFU mode – Checkra1n jailbreak will be installed on your device while in DFU mode.
The Apple logo shows this with the Checkra1n logo over it. Reboot your iPhone – the Checkra1n App will install on the iPhone. When you launch the Checkra1n App, it will allow you to install Cydia. This is the unofficial app store for jailbreak applications and refinements.
– Step 5: Connect CarPlay to Your Car and Select YouTube
When you connect CarPlay to your car, go to the Checkra1n App through the iPhone settings. Once you launch it, YouTube will appear in the CarPlay menu. Click on the YouTube icon to play the content of your liking.
How to Use CarBridge to Watch YouTube on Apple CarPlay
CarBridge is a free-to-use tool that streams your desired apps from your iPhone to your vehicle's infotainment system. This popular third-party App lets you access YouTube on apple carplay without jailbreak.
While some people think you may need to jailbreak this App before using it, that is not true. You can get such suggestions when you search "YouTube CarPlay without jailbreak Reddit." Nevertheless, here are the steps to follow:
– Step 1: Turn Off Low Power Mode
Open your device's Settings application and go to Power Mode. If you have chosen the Low Power Mode, switch it off.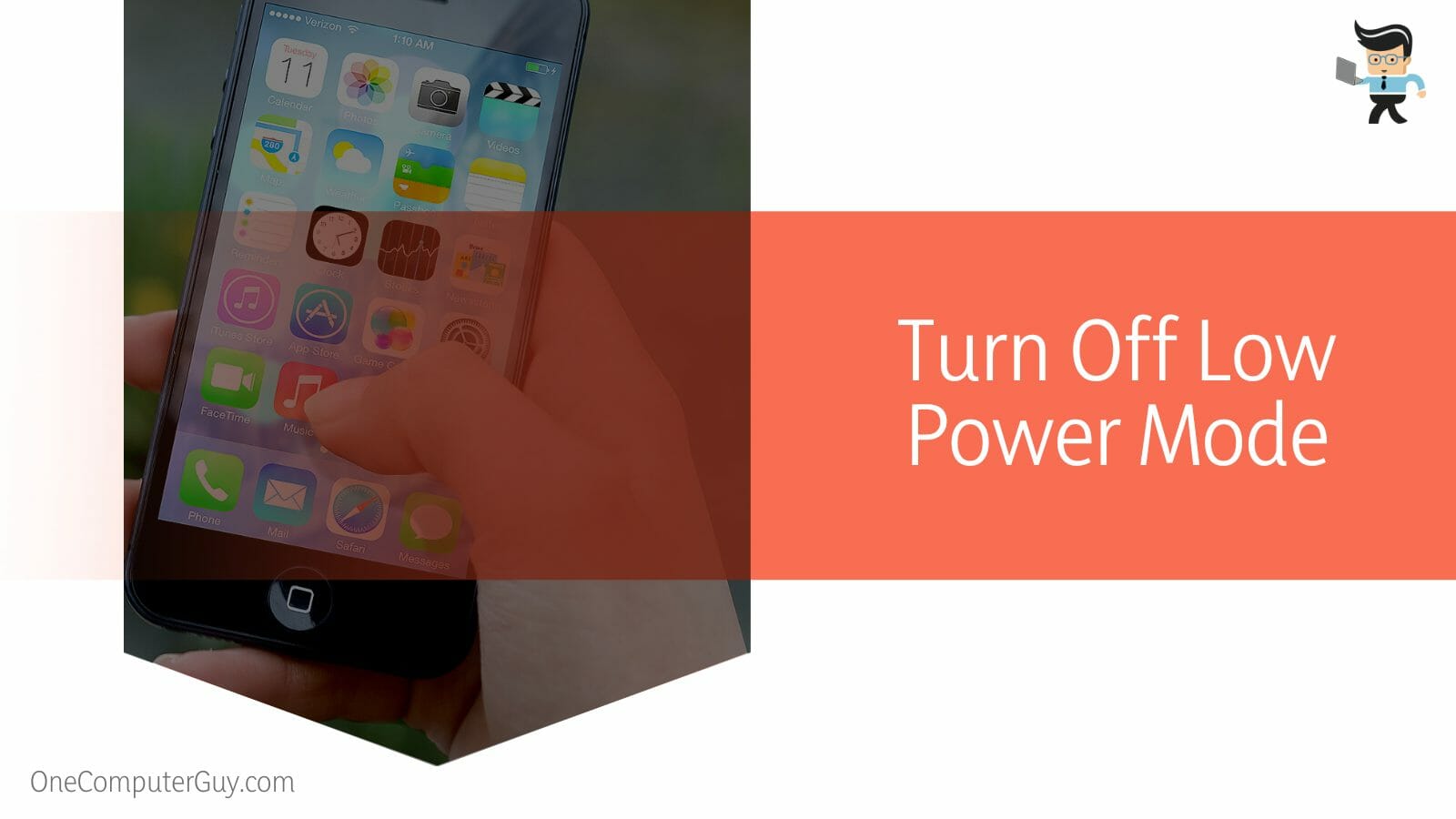 Go to your Safari browser and launch its Settings section. Go to the Block All Cookies button and toggle it off. Return to your device's Settings app and tap on the General option. Go to Background App Refresh and enable it.
Go through the list on your screen to see whether Apple CarPlay is on the list.
– Step 2: Install CarBridge
Go to the Safari browser and access the Zenovalley website. Type "CarBridge app" in the website's search bar once it opens.
This opens a page with the CarBridge app – click on the Install CarBridge Now button. The App will sign an IPA, but it might take a while, so you must wait. Afterward, tap the Allow Button to initiate the download process.
Go to your device's Settings app and select General. Scroll down and tap on Profile Downloaded. Locate and click on the CarBridge app. Tap on the Install Now button.
In some instances, the two steps above might not work. In such cases, try the following steps:
Open Safari on your iPhone and type carbridgeapp.com to open the CarBridge website. Tap on the Download Now button, select iOS, and wait for the installation to begin. You may need to install other apps, so scroll down to select a few free apps. After CarBridge finishes installing, you can uninstall the free apps. 
– Step 3: Connect CarPlay to Your Car 
CarBridge appears on your iPhone as one of the items in the settings. So, you will need to connect CarPlay to your car, launch your iPhone Settings app, and open CarBridge. 
Since CarBridge supports apps not allowed in CarPlay, you will see YouTube. Select it, and it will automatically appear in the CarPlay Menu. Now, use it to access YouTube music. 
How to Use Multimedia Box to Access YouTube on Apple Carplay
The multimedia box is a unique device you can plug into your vehicle's infotainment system to project videos. Any video playback from the box would be projected onto your car display.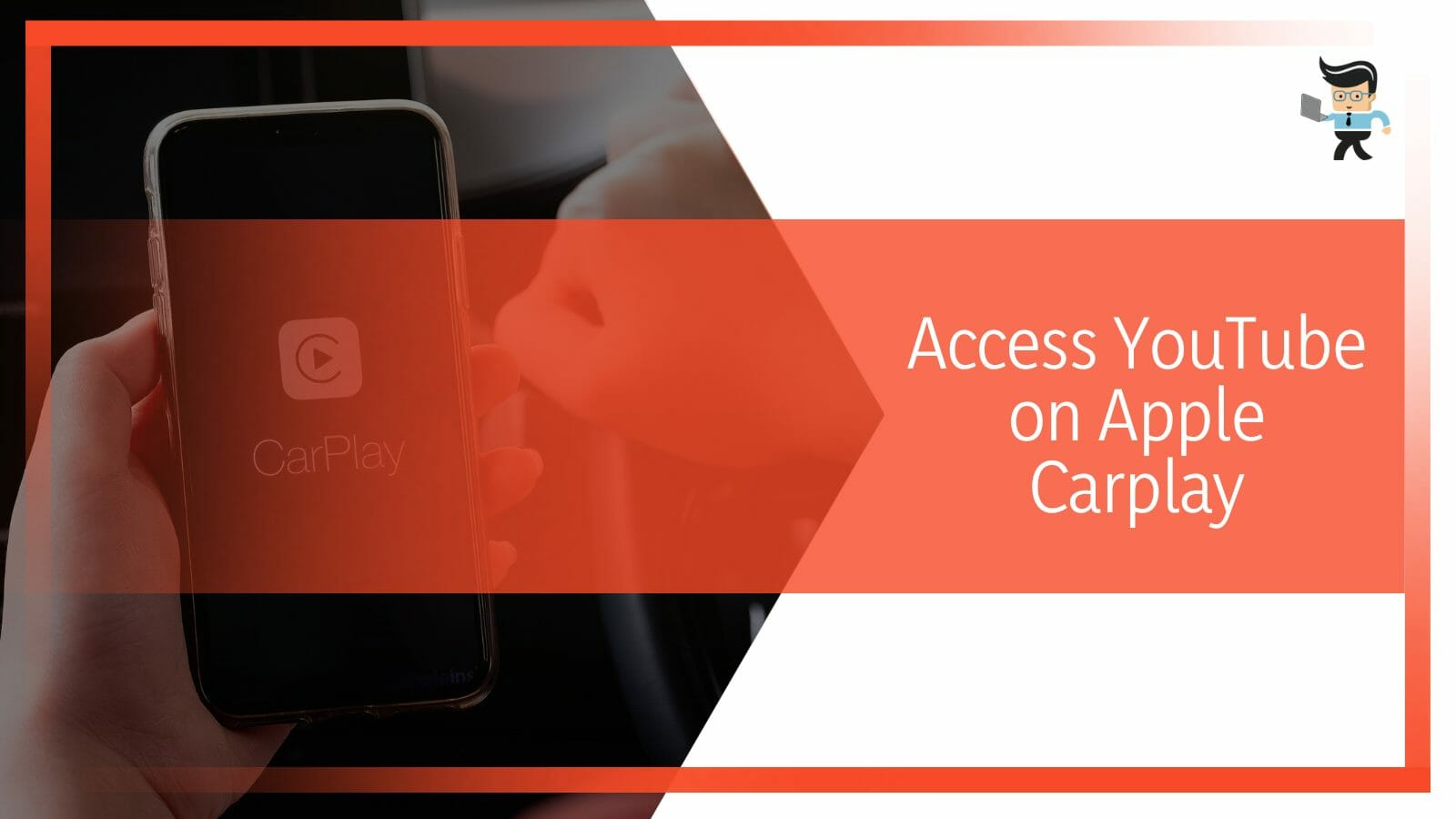 So, if you are wondering how to play videos on Apple CarPlay without jailbreak, consider using the multimedia box. However, the multimedia box is not an official Apple product but has an Android OS. Nevertheless, here is how to use it:
Get a 4G SIM and link it to your carlinkit to allow you access to the internet. 

Plug the box into your car stereo through a USB cable

Wait a couple of seconds for the carlinkit operating system to open up 

Go through the Application list to spot YouTube, log into your account, and play YouTube videos. 
You can also use the steps above to watch Netflix on apple carplay without jailbreak, as a multimedia box can work with several apps, including a few non-default CarPlay apps such as Netflix. However, the multimedia box will not work in cars with only wireless CarPlay. 
How To Access YouTube on Apple Carplay Using Wheelpal
Wheelpal is another free to use App that lets you download applications that Apple car play does not support and allows you to play them on your car's screen. Here is how to use the App:
Download and install the WheelPal App on your iOS device. If the Untrusted Enterprise App Developer Error appears, exit. 

Launch the device's Settings, tap on General, and select Profiles & Device Management. 

Go to Enterprise apps, select Wheelpal and tap on Trust

Open WheelPal. You will get a message asking if your iPhone is jailbroken. Tap No if it isn't. Peruse through the streaming apps section and select YouTube or Netflix. 

Tap on the Install YouTube app. After it installs, tap on the Add to CarPlay Menu.
With the above steps, you can access YouTube carplay without jailbreak iOS 15. To play YouTube music, you'll need to log into your account, open the App on the CarPlay screen and use the navigation bar at the top to find the music. 
Conclusion 
If you were looking for "how to watch YouTube on apple CarPlay 2022," we have lined up some methods in this post.
Here are the highlights:
CarPlay has several apps, including Waze (proprietary software), SpotHero, and Apple maps (proprietary software)

However, it does not support YouTube and other streaming apps, such as Netflix, to avoid distracting drivers. 

You can only get these video apps to CarPlay via 3

rd

party applications or after jailbreaking your Apple devices.

CarPlay works with almost all Apple devices, including the Apple watch, while its Android equivalent is Android Auto. 
These methods allow you to enjoy CarPlay YouTube content effortlessly. 
Ref:
https://www.apple.com/ios/carplay/

https://www.android.com/auto/

 

https://carbridge.app/