If you're wondering how to turn on chat heads in Messenger, you've come to the right post. Facebook Messenger chat bubbles were designed to provide a convenient and faster way to get to your recent chats and text messages.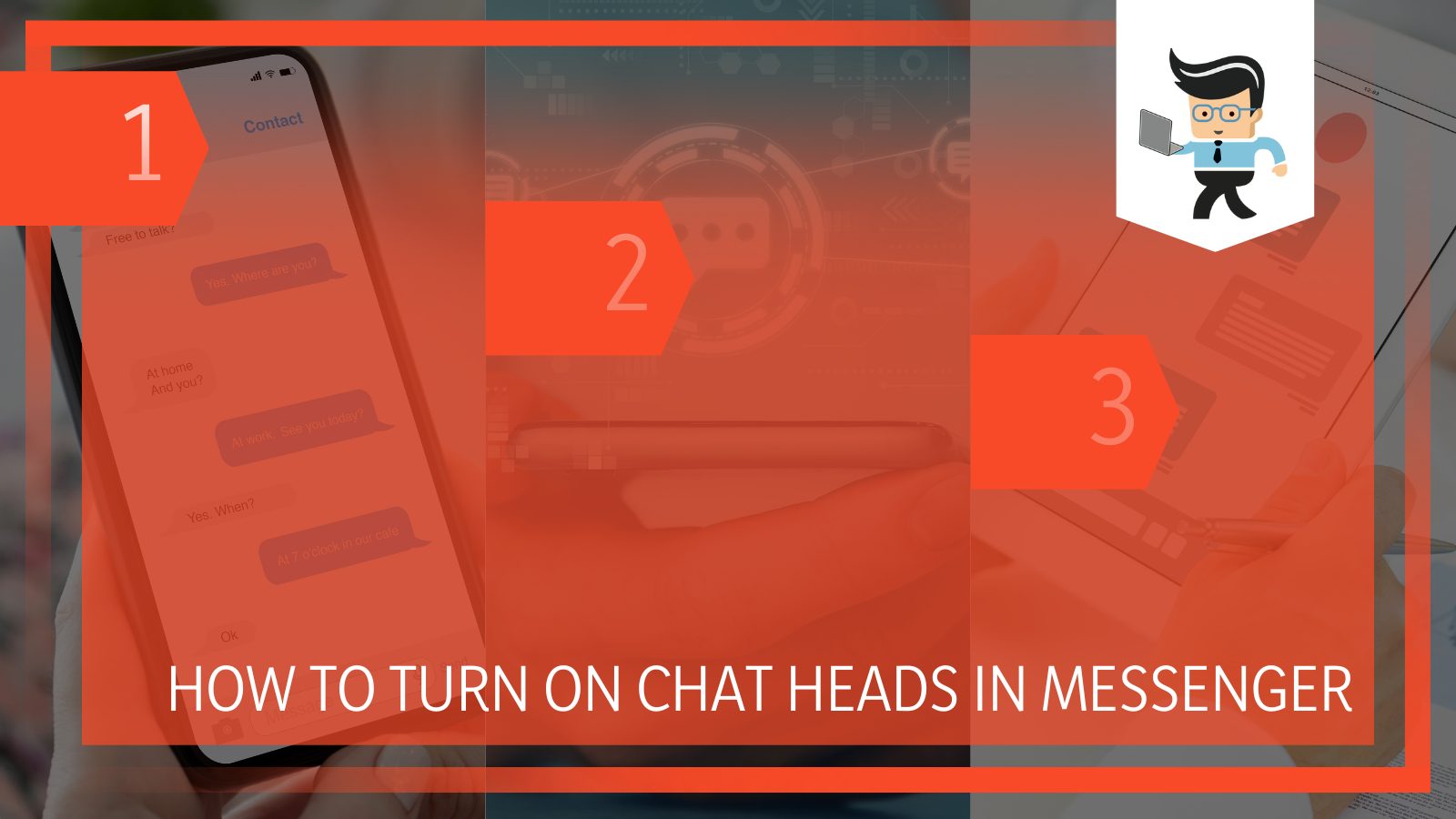 In this post, we'll take a close look at how to enable chat bubbles on your Samsung Galaxy phone and iPhone, how to disable chat heads whether in individual or group chats, as well as what to do if your Messenger chat bubbles aren't working properly.
Let's dive right in, shall we?
How To Activate Messenger Chat Heads on Your Messenger App?
You can activate messenger chat heads on your messenger app by going into the settings of your messenger app and then locating the chat heads option.
After locating the chat heads option on your android phone simply allow the required permissions and you are good to go.
– Activating Messenger Chat Bubbles on Android
Here is how to turn on Messenger chat heads Android 11 and higher:
Log into your Messenger by entering your Facebook credentials.
Select your profile image, which should be located at the top-left corner of your Messenger's home page.
You'll be greeted with the Settings menu.
Scroll down the list of options until you find "Chat Heads" and toggle on the slider next to it.
If it's your first time turning on the chat bubble, you'll get a permissions approval screen.
Select "Go To Settings" to enter your phone settings menu and provide Messenger with the necessary permissions.
Once you've toggled on the permissions for Messenger, go back to the app and the toggle should become blue, which signifies that you've successfully activated the chat bubble.
How to Deactivate Your Facebook Messenger Text Bubble?
To deactivate the Facebook Messenger app chat bubbles, launch your Messenger and choose your profile picture.
Afterward, scroll down the different options until you get to "Chat Heads." Click on the blue toggle icon to deactivate your chat bubbles. The chat head toggle should be deactivated and turn grey.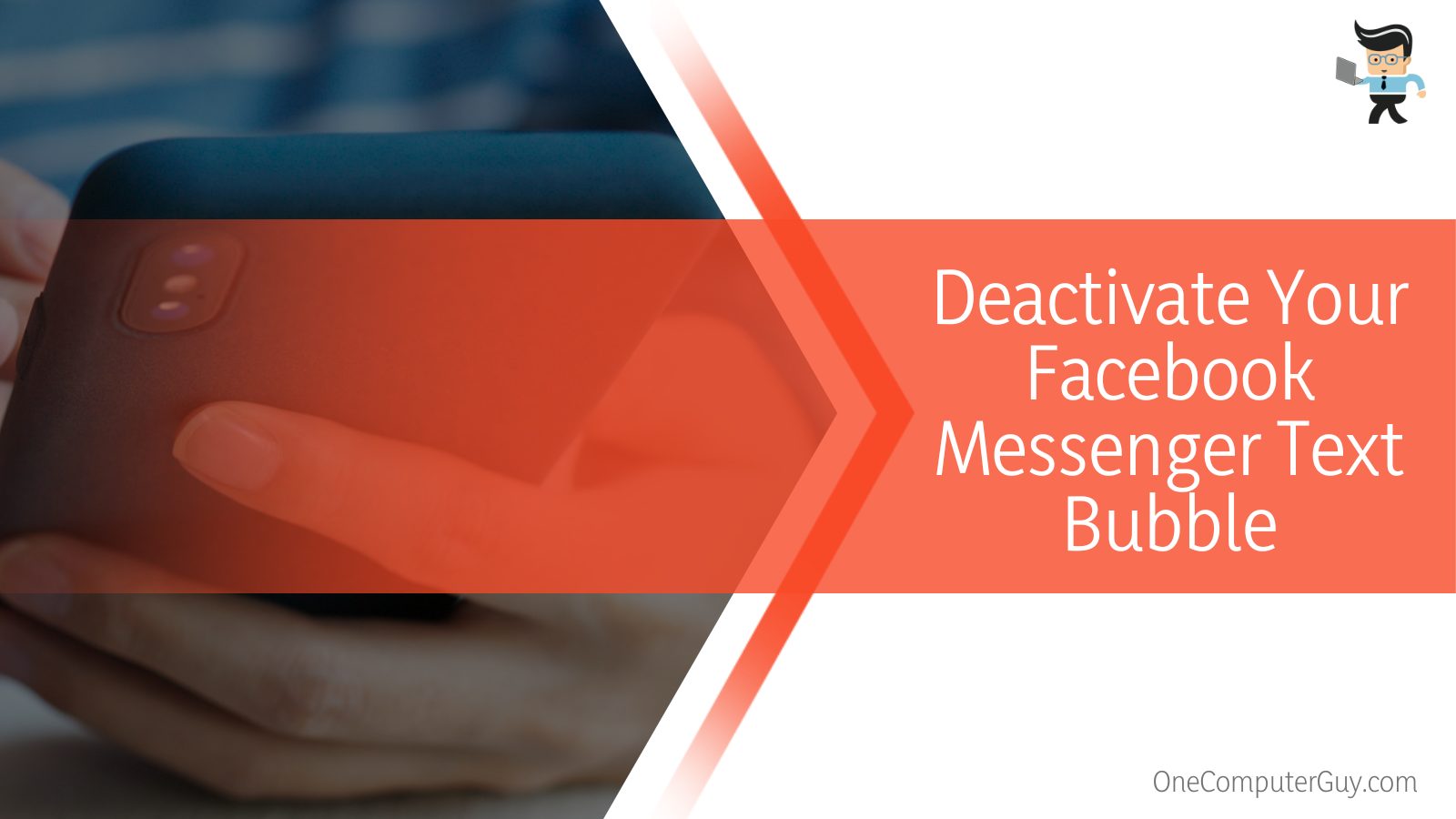 Messenger chat bubbles draw over other apps so they can appear anywhere at any time. Whether you're playing a game or watching a movie on your device, a chat bubble can pop up easily.
If you find your chat bubbles annoying but would not like to deactivate them, you can simply dismiss them by following the steps below:
Press and hold the chat bubble.
Doing so will provide you with a large "X" button at the bottom of your screen.
Swipe the chat bubble you'd like to dismiss towards the X button, and it'll be cleared from your screen.
– How to Resolve Messenger Chat Bubbles Refuse to Work Problem?
You can resolve messenger chat bubbles refuse to work problem by restarting your mobile phone. If this doesn't do any charm, you will have to review the permissions in your phone. Clearing out the cache in your phone can also serve as a reasonable solution.
– Restart Your Phone
Your Messenger chat bubble may refuse to work if you have a temporary glitch or bug on your device. In situations like this, simply restarting your phone can help you fix the problem as it'll reload Messenger's resources, thereby removing any bug, glitch, or error that might be causing the app not to work.
Here's all you need to do:
Press and hold the power button on your mobile device.
Select the "Restart" option and wait for your device to restart itself.
Once the restart process is complete, open Messenger and try to activate the chat bubble again.
– Review the Permissions
As noted earlier, Messenger is an app that draws over other applications. This means that the chat bubbles can appear while you're using other apps, such as on your home screen, while using your browser, watching movies on Netflix, or even while playing games.
However, for Messenger to be able to do this, it needs you to provide it with permission to do so. Without your permission, the chat bubble won't show up on your device.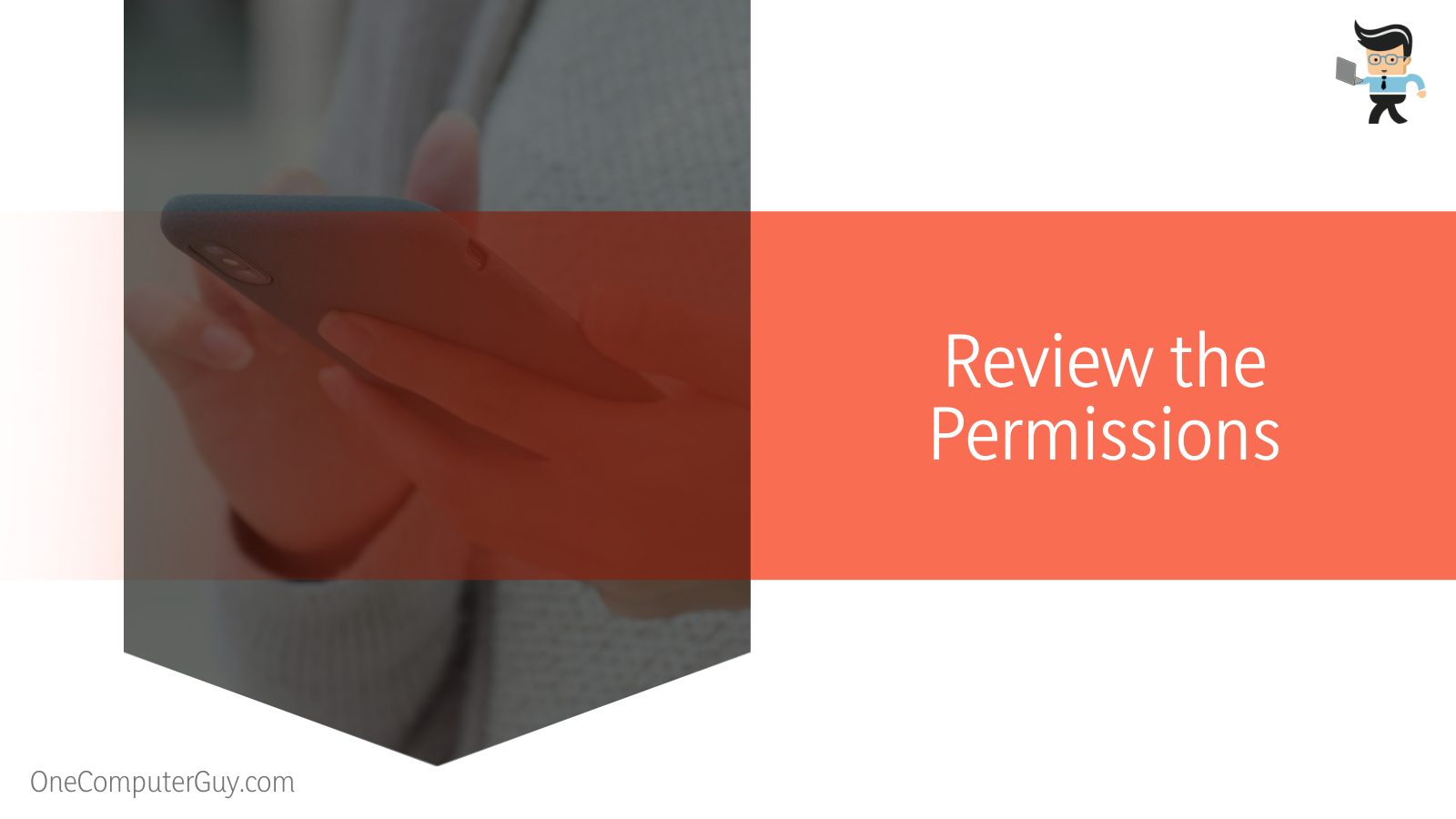 Here's how to provide the app with permission to draw over other apps:
Open your settings menu and navigate to the "Apps" option.
You should get a list of the apps installed on your device, including Messenger.
Select "Messenger" from the list and you should get different settings for the app.
Check through the settings for the "Appear on Top," Draw Over" or any other similar option.
Toggle on this option and go back to activate your chat bubble using the steps we mentioned above.
– Clear Out Your App's Cache
Messenger, like many other apps on your device, can store cache on your phone. The stored cache allows it to provide better performance and faster responses. However, this cache can become too much and some get corrupted over time.
Deleting the app's cache can help you resolve the problem. Follow the steps below to clear your app's cache:
Open your app drawer and scroll to Messenger.
Press and hold down the app until you get a series of options.
Select the "i" icon or "App Info" option on your device.
You'll be taken to a new window where you can find the "Storage & Cache" option.
Select "Clear Cache" as well as "Clear Data" to remove any temporary information stored on your device.
Note that using the "Clear Data" option may log you out of Messenger so you may need to log into your device again.
Once you're logged in, go to the Messenger settings and try to turn on the chat bubble.
– Update Your App
An outdated app might be the reason why your chat bubble is not being activated. Sometimes, Messenger will even force you to update the app by making it impossible for you to use the app.
Also, you may have a previous version that came with a glitch or bug that made it difficult to use the chat bubble function. You need to update Messenger or Messenger Lite by going to your App Store for Messenger iPhone and Play Store for Android then download the latest version of the app.
You can do so by following the steps below:
Launch your Google Play Store or App Store.
Open the search bar and search for Messenger.
Select the top option and click on the "Update" button to download and install the update.
Once your app has been updated, open the app and try to reactivate your chat heads.
– Reinstall the Messenger Application
If updating the app or clearing your app cache doesn't work, then you may need to perform a reinstallation to activate the chat head. Uninstalling and reinstalling the app will make sure every corrupted file is deleted and you have the latest working version of Messenger as well.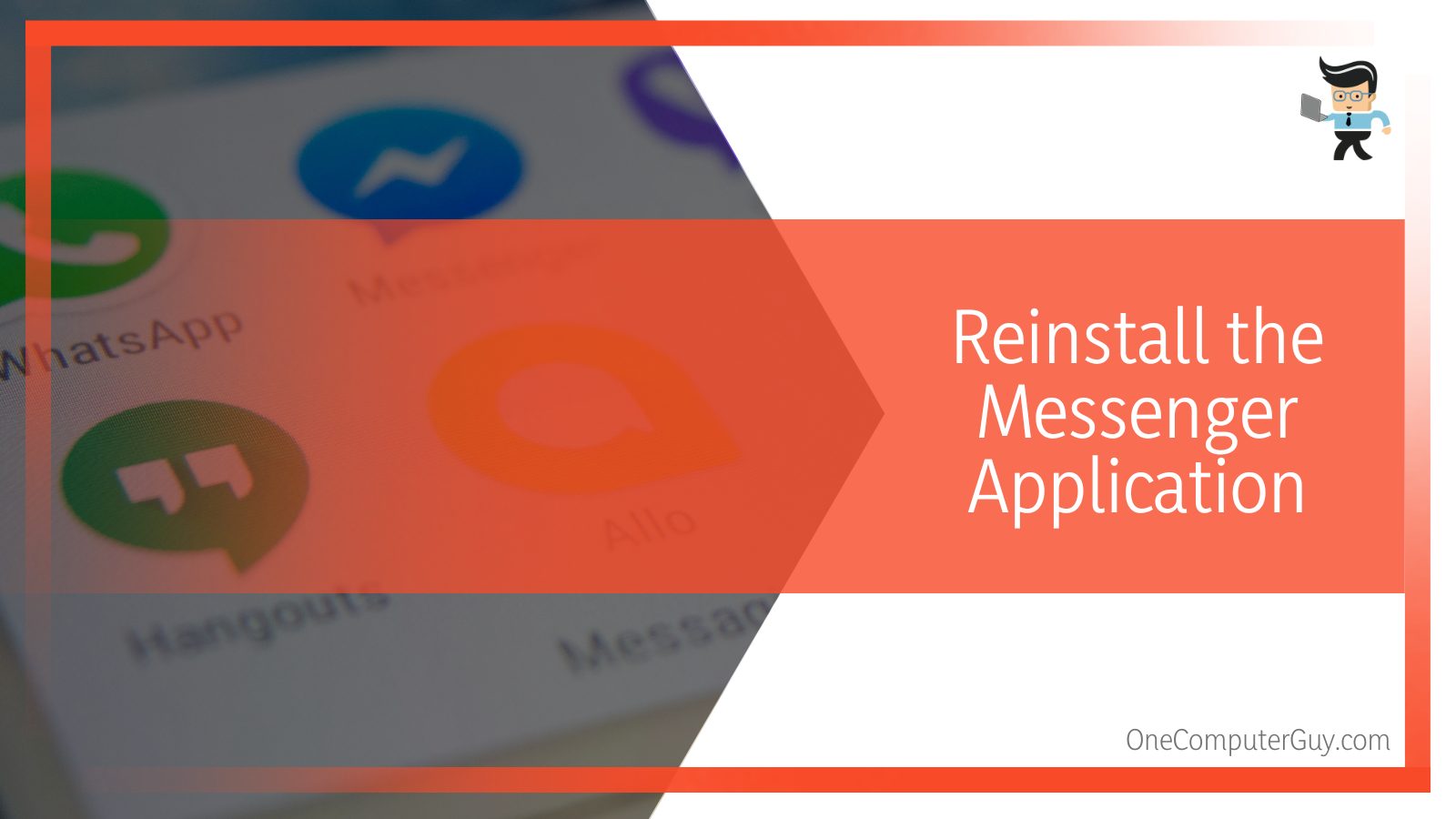 All you have to do is follow the process below:
Swipe down your notifications bar and click on the gear icon to enter your settings menu.
Go to the "Apps" option and look for Messenger.
Select the "Uninstall" button and choose "Uninstall" or "Yes" if you get a confirmation prompt.
Once the app has been uninstalled, go to your Google Play Store and search for the Messenger app.
Select the top result and click on "Install."
The installation process may take some time, depending on your network speed.
Once installed, restart your device for good measure.
When your device boots back up, log into Messenger with your Facebook credentials.
Now, go to the Messenger settings and try to toggle on the chat head function.
You should get a permissions notice so select the "Go to Settings" option.
You'll be taken to a window with a list of apps; simply toggle on the slider in front of the Messenger app.
Now go back to Messenger and the chat head function should be activated.
Conclusion
As you can see from our guide on how to turn on chat heads in Messenger on iPhone and Android devices, activating the Messenger chat bubble function isn't an arduous task. Keep these pointers in mind when activating the chat heads:
Messenger chat bubbles draw over other apps so you'll need to provide the necessary permission.
An outdated app can make it difficult to activate the chat head function.
Dismissing your chat heads isn't the same as deactivating the chat heads.
You'll need to press and hold the chat head then swipe them to the huge X button below your screen to dismiss them.
Messenger chat bubbles are fun, convenient, and easy to use. However, they can also be annoying, especially when you're in the middle of a task, which is why our guide above will help you whether you are looking for how to enable Messenger chat heads on android 11, deactivate, or dismiss the function.