Learning how to pair 2 jbl speakers will be beneficial if you plan to play the same audio from your TV, computer, or mobile phone simultaneously, and doing this will also give you excellent sound output with louder acoustic results.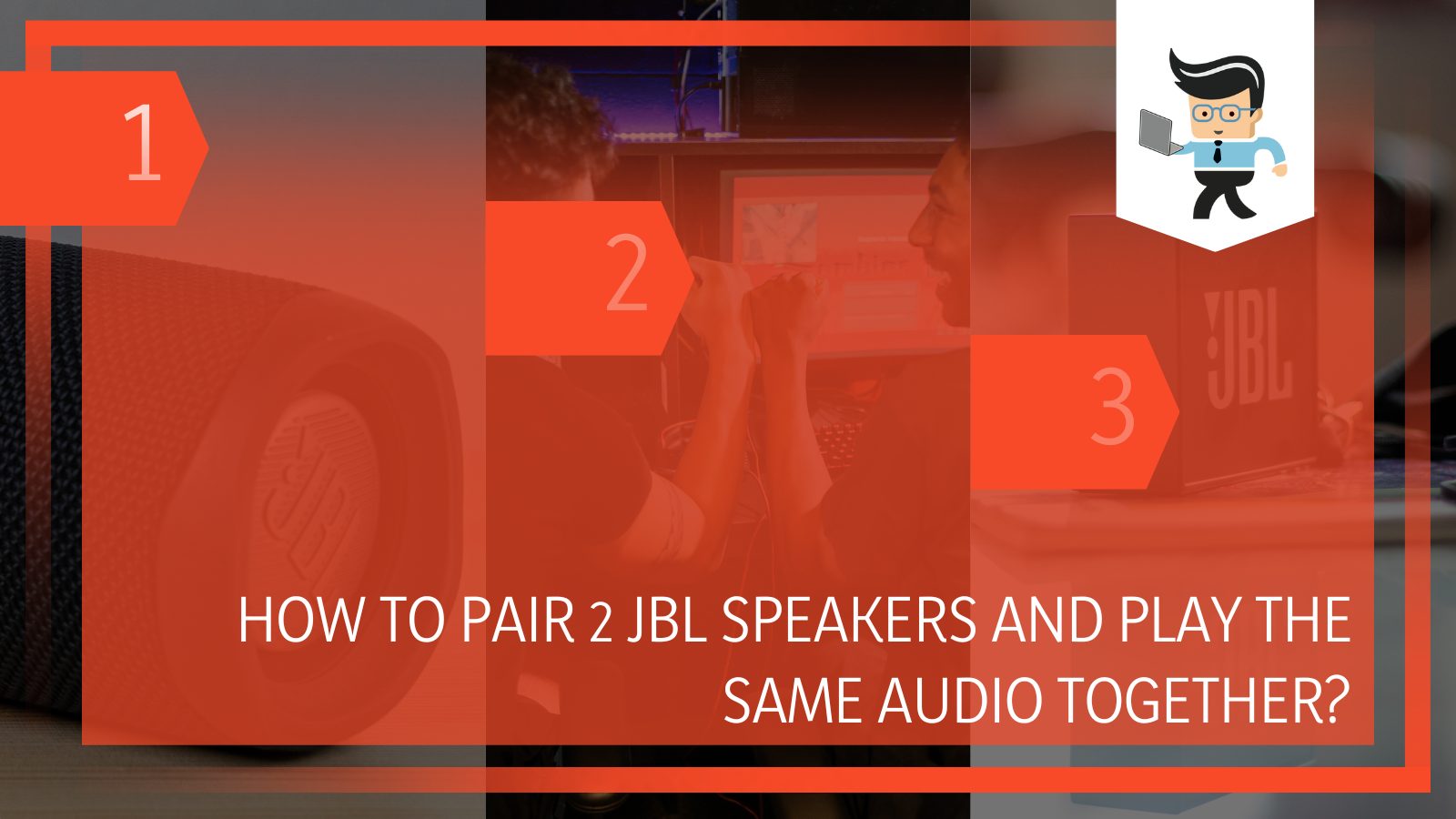 Once you pair both of the speakers to your device, you will be able to play any music that you prefer, and you can also watch movies and play games with a better sound performance.
While pairing multiple JBL speakers to your device is not a complicated process, it could be a little overwhelming, especially if you are new to learning how to work with Bluetooth connections in devices.
That being said, our guide below is tailored to help you pair multiple JBL speakers to your primary device and enjoy your preferred audio in peace!
How Can I Pair Both of My JBL Speakers to the Same Device?
You can pair both of your JBL speakers to the same device by first turning them on and ensuring they are in pairing mode. Then you can link one speaker to your Bluetooth-enabled device, check the audio result, and pair the next speaker.
– Turning on the Speakers
If you want to connect JBL speakers to the same computer, laptop, or mobile phone, you first need to turn on the speakers you want to connect to the preferred device.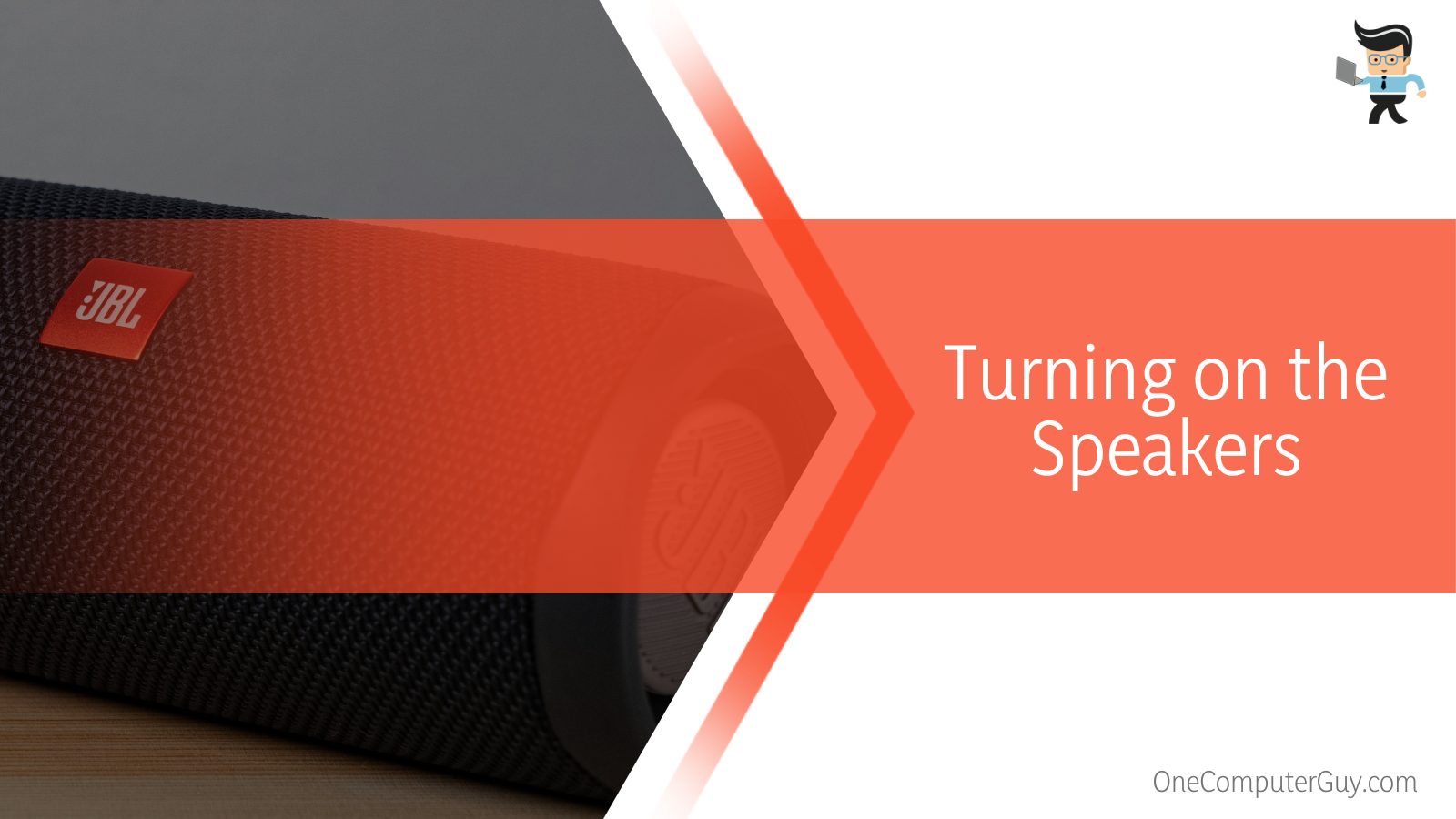 If you are using these speakers for the first time, you will need to hold down the Bluetooth button on the gadget to put them into pairing mode without any problems.
However, suppose you have already used the speakers with your primary device previously. In that case, all you need to do is switch the power on of the headphones, and this should successfully connect them to the device without any manual steps required.
– Connecting Your Device and Speakers
Once you have turned on your speakers and set them up for pairing to your primary device, you will need to head over to the settings of your chosen computer or mobile phone.
From there, you have to navigate to the main Bluetooth settings of the system, which will then enable you to find the headphones as discoverable gadgets. As soon as you search for them and then successfully locate them, tap on them, and they will easily pair with your device.
Remember that this is the manual technique you will need to follow if you are using the JBL speakers for the first time since they will not connect to your device automatically. However, if you have previously connected them to your device, you must turn them on to automatically establish the pairing link.
– Playing the Audio
It'd be a good idea to check whether the pairing connection with one speaker has been maintained, and you can confirm this by playing any of your preferred audio tracks or other media on your primary device.
You should play audio or play music tracks now to be able to hear the sound if you followed the previously mentioned steps accurately, but only from one out of the two speakers.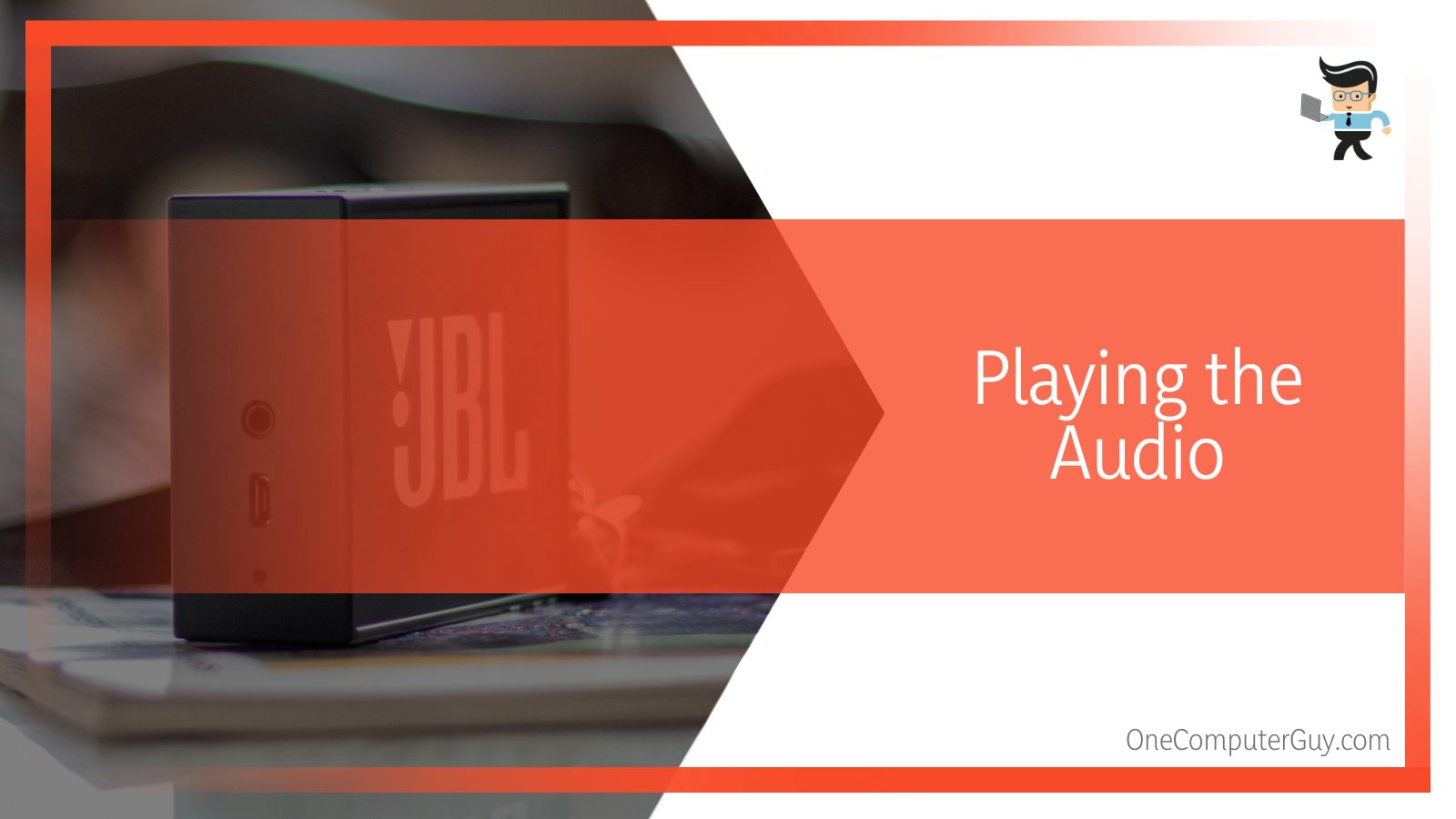 If you are concerned about the audio only coming from one of the speakers, put away your worries since this step only allows you to check the quality of the audio you played. You will be able to connect your other JBL speaker to your primary device to play the same audio, and you can do this after doing a sound check.
Once that has been done, all that is left to do is sync both speakers together, and you can do this relatively quickly by pressing the Connect button on the given speaker.
– Syncing the Speakers Together
Once you have turned on the JBL speakers as well as your primary device, you will need to go to the Bluetooth settings of the phone or computer and then manually pair them from there if you have not used the speakers with the same device previously.
After doing a sound check with one of the speakers, you can connect the other easily by pressing the button labeled "Connect" on it.
Doing this will allow the speakers to connect almost instantly and will allow them to function as one, playing the same audio initially, only coming from one of them.
However, keep in mind that to maintain a successful connection between your device and the JBL speakers, you will need to pair the gadgets with one another. Otherwise, nothing you do could possibly allow you to enjoy the audio as you would prefer otherwise.
Conclusion
And we are at the end of this detailed guide about how you can connect multiple  JBL speakers to the same device, be it your phone, computer, or tablet, and use them to hear the same audio.
From the method of turning on the gadgets to putting them in pairing mode and finally connecting them to the primary device, let us take a look at a quick summary of what we learned in the article above:
If you have previously connected JBL speakers with your computer or phone, you only need to turn the power on to connect them to the device once again.

If it is your first time connecting multiple JBL speakers to the primary device, you need to turn them on and press down the Bluetooth key so they are set in pairing mode.

After the speakers are switched on, you need to enable Bluetooth in the main device in order to search for and promptly pair JBL speakers.

It would be a great idea to perform an audio check with the one speaker that is connected to your phone or computer before pairing the next.

Once you have confirmed that the audio result is satisfactory, press the Connect button on the speaker to sync both of them together and play the audio simultaneously.
We are confident that the elaborate steps above will help you connect multiple JBLs to your preferred device flawlessly.
If you follow the mentioned techniques accurately and step-by-step, the connection between your speakers and the main device should proceed without any other issues!