Have you ever wondered how long does Newegg take to ship? This is a major concern, especially if you plan to order electronics components from the Newegg.com website or mobile application.

It makes more sense to know the delivery time considering multiple third-party vendors on the site. Stay on this page to learn more about the policies of this shipping company. 
How Long Does Newegg Take to Ship?
The delivery time by Newegg varies depending on several factors. Nonetheless, the common shipping options are three-day, two-day, and one-day shipping. 
When ordering big appliances, the delivery time is within 7 – 10 days. For a rural location, the delivery may take up to 13 business days.
– Ground Shipping
It's worth noting that the carrier schedules all delivery and communicates the delivery time frame once scheduled. 
According to the site's domestic shipping policy, products listed as "Sold and Shipped by Newegg" are shipped within 1 -2 business days of order placement.
Otherwise, Newegg also offers Newegg ground and Super Eggsaver Shipping plans, measured in business days.  
Ground shipping by Newegg is the shipping method that applies to electronic components or appliances that must be shipped by ground.
Normally, this type of shipping has a delivery time frame of between one and five business days after the processing time. 
Newegg does not deliver to standard P.O. Boxes. Nevertheless, the company can deliver to your residential P.O. Boxes if you are in rural areas. 
– Eggsaver Shipping
The Super Eggsaver shipping mode by Newegg is a shipping plan that may use more than one shipping carrier to deliver your package. 
While some carriers will deliver directly to you from Newegg warehouses, others will ship it halfway, then hand off your package to USPS for final delivery. 
The expected delivery time for this method is between four and seven working days, and buyers receive notifications during the checkout process. 
While Super Eggsaver shipping is the only available shipping service for PO BOX addresses, it comes with certain limitations: •
The order price max at $2,000.00. 
The package's weight must not exceed 150 pounds. 
This shipping service is unavailable if you are in Alaska, Puerto Rico, Hawaii, or APO/FPO/DPO addresses. Therefore, you'll have to use alternative shipping means. 
– APO/FPO/DPO Shipping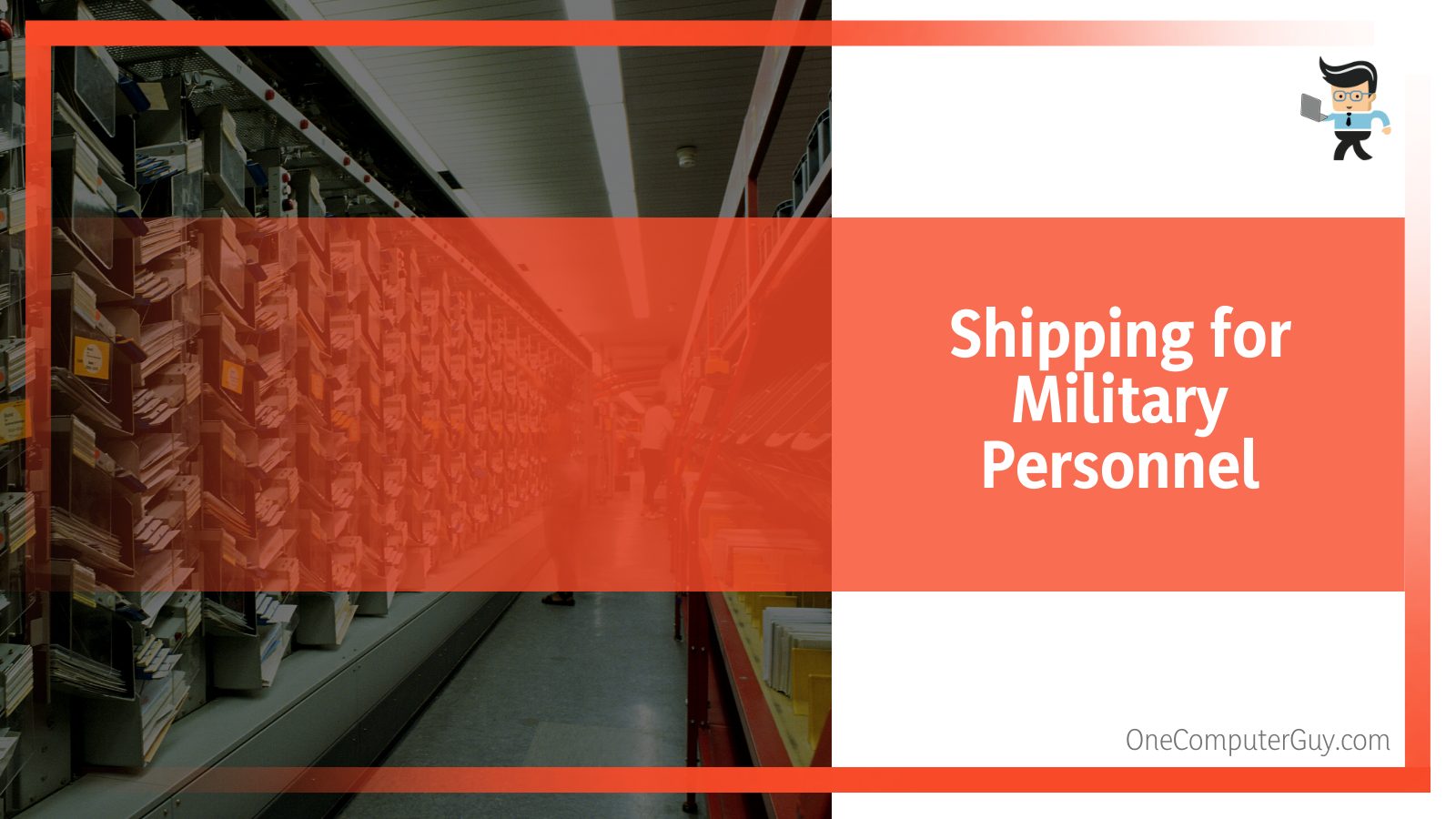 APO, FPO, and DPO are designations for USPS delivery points serving Military personnel worldwide and the diplomatic community. 
Usually, delivery takes about two to six weeks. This shipping option has carrier restrictions, size limitations, and safety concerns. Thus, some items cannot be shipped by this method. 
For instance, Monitors 19″ or larger, hazardous items, DVDs, items containing lithium batteries, and items shipped by a Marketplace seller are not eligible. 
– White Glove Delivery and Large Items Delivery 
These shipping options are ideal for large items such as appliances and Televisions. But White Glove Delivery features room-specific delivery. 
Additionally, the package offers unpacking services and optional disposal of the packaging materials. The delivery time frame ranges between 3 and 13 business days, depending on the size of the appliances and location. 
Of course, for rural areas, it will take longer. 
– Fast Shipping and Same One-Day Shipping 
Fast shipping is similar to one-day shipping. You can select this option if you want a quick delivery time. Same-day delivery services are only offered in selected ZIP codes. 
Since 2014, Newegg has been offering services to Los Angeles residents, and in 2021, it began offering them to residents of Southern California. 
You must place your order between 12:01 a.m. and 10:30 a.m. PT to qualify for this service.
Any orders placed between 10:31 a.m. and 3:30 p.m. will arrive the following business day(next-day services). 
Nevertheless, it is worth pointing out that Newegg does not guarantee same-day shipping because it takes one to two business days to process them before shipping.
Therefore, the estimated arrival date is not a guarantee of when the package will reach you. 
If you place an order with one-day shipping, it can take a maximum of three days post order placement to arrive.
– Delivery Time Frame for Third-Party Vendors on Newegg
According to Newegg policies, third-party vendors must process customer orders within three days of order placement.
On Newegg, third-party sellers are called Marketplace Sellers and are accountable for quick processing and shipping. 
But then again, this is not a guarantee of delivery time frames. There may be a conflict between the Marketplace Seller's Policy and Newegg's shipping policy regarding the timeline for shipping standards.
In such a scenario, the Marketplace Seller's standards override Newegg's shipping policy. How do you know a product is from a third-party vendor? 
Check Marketplace items listed on the Newegg site as "Sold and Shipped" by a third-party seller. If you purchase such an item, you are purchasing from a third-party vendor, not Newegg. 
But if you see items labeled as "Sold and Shipped by Newegg" ("Marketplace Item"), you'll be purchasing directly from Newegg.
It is recommended that you visit the Newegg Marketplace seller's policy page to learn more about the shipping policy of the individual Marketplace seller. This will help you determine the actual shipping time frames. 
– Shipping and Delivery Time
No, Newegg doesn't ship during weekends. Therefore, it will not make any deliveries on Saturday or Sunday.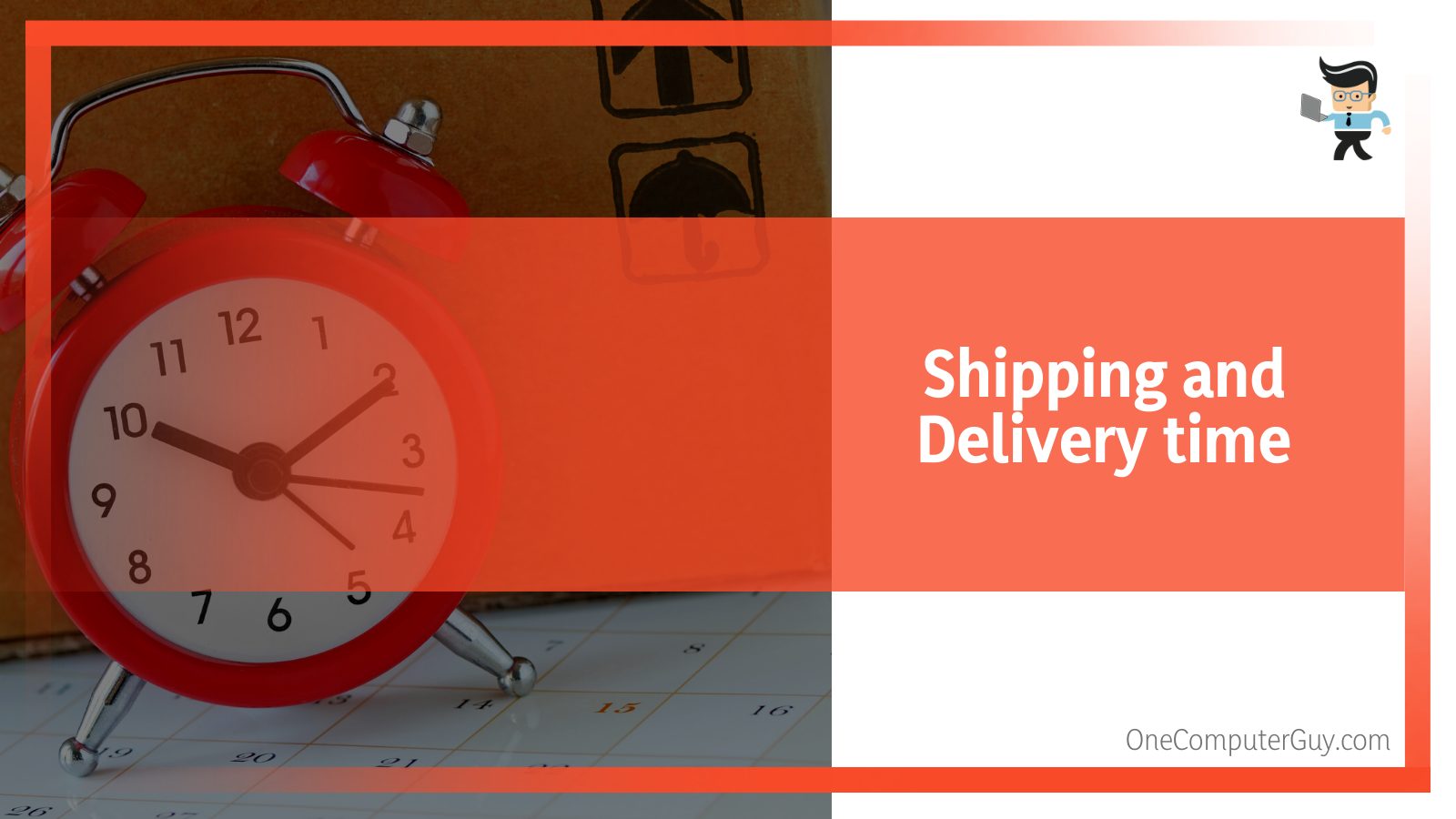 If you place your order on Friday after the deadline, you will receive your package on Monday or simply the next business day, whichever comes first. 
Nevertheless, if processing issues arise, the processing of orders may be delayed. Similarly, if there are problems at the warehouse, your orders may not be processed according to the stipulated processing times. 
All deliveries are made between the time of order and eight p.m. locally. So, the exact time of delivery might vary drastically.
Nevertheless, what remains clear is that Newegg will deliver your package no later than eight p.m. local time on working days. 
Therefore, don't expect delivery on Saturdays, Sundays, or holidays. You'll receive your package the next business day. 
Newegg Shipping Location and Companies 
Newegg has warehouses where the products are stored, packed, and shipped. In certain cases, you can pick up your packages from these warehouses. 
Typically, the responsibility of these warehouses is to ensure that your orders are handled well and reach you in pristine condition. 
– Where Does Newegg.com Ship From? 
Newegg has three fulfillment centers for product storage, packaging, and distribution. They are:
West Coast Fulfillment Centers 
This is the headquarters and has a daily order processing capability of more than 50 thousand packages. The total warehouse space stands at 539,591 square footage. 
The West Coast fulfillment centers are in Los Angeles County, the City of Industry in California.
These centers are strategically located to allow easy shipping and access. The average distance from the centers to Long Beach Port is 37 miles.
This is great for ocean shipment offloading. For effective air shipment offloading, the centers are situated approximately the same distance from Los Angeles International Airport. 
Midwest Fulfilment Centre 
This fulfillment center is situated in Indiana, Indianapolis, about 190 miles south of Chicago. It stands out for its modern warehousing technology, including a highly automated pick system. 
It is strategically placed to allow a record two-day ground shipping to multiple locations in the East, Midwest, and South regions. Daily, it can process more than 30 thousand packages. 
East Coast Fulfillment Center
This center is in Edison, New Jersey, about 30 miles from the East-Coast Port of New York and New Jersey. It offers one-day ground shipping to east coast cities such as New York. 
Its daily processing capacity stands at 30 thousand packages. 
– List of Shipping Company Newegg Uses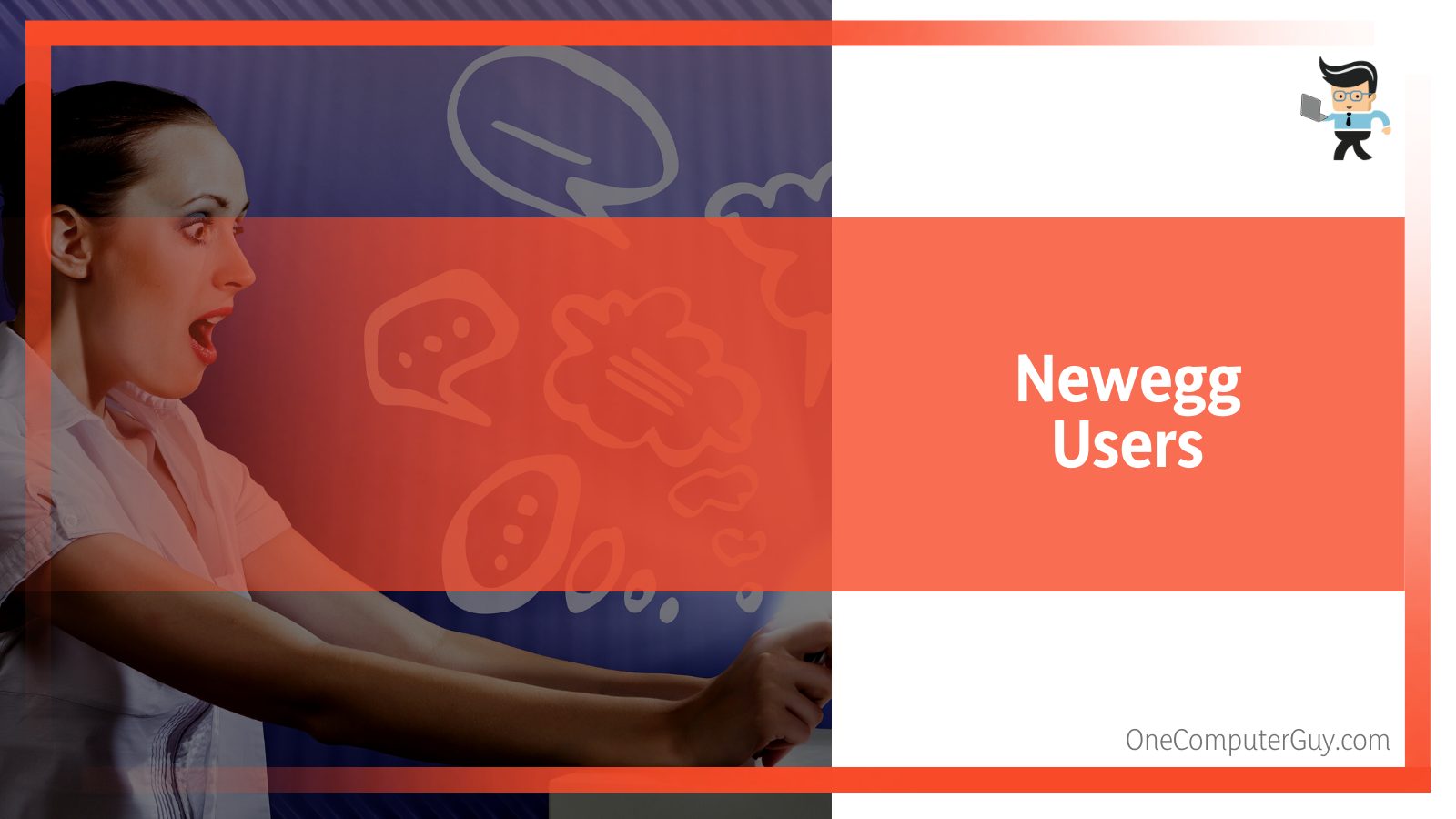 Newegg uses FedEx, UPS Inc., USPS, and OnTrac to sheep orders to their customers. These shipping companies are effective, hence leaving customers delighted. Newegg has added a new feature at checkout to allow customers to choose to use one of the 2,500+ FedEx Corp. locations. This includes 1,800 FedEx retail stores. 
So, to choose FedEx, customers choose "Ship to a FedEx Location" on the shipping page. When the package arrives, FedEx will call the customer to notify them. This service does not come at an additional cost. 
Newegg can also ship your order to a UPS access point rather than your address. This ensures that your package is safe.
To receive your package via UPS, you must choose "Ship to A UPS Location" at checkout. You will also specify your desired UPS Access point location. 
Besides, you can have your package delivered by OnTrac or USPS. 
Apart from the above-mentioned, Newegg also launched a reliable, cost-effective, fast shipping program called Shipped by Newegg (SBN). 
This price–conscious and efficient fulfillment service picks, packs, and ships your cargo to the desired destination.
Newegg's shipping uses state-of-the-art order fulfillment centers across the country, helping you scale your business to reach a broader range of customers. 
You do not need additional signup for the Shipped by Newegg programs. If you are a Newegg Marketplace seller, you can use SBN. Just add shipping regions and agree to the terms of use. 
Also, Newegg has Newegg International Shipping Program (NISP), which allows sellers to sell their products internally hassle-free.
This is a straightforward program – typically, if you receive an international order, ship the product to Newegg's warehouse facility. 
Newegg will ensure that the product reaches its destination. This service is available in 20 countries and with a free package turnaround service! 
Costs, Orders Processing Time and Tracking
The shipping cost at Newegg varies with the weight and size of the package. Moreover, different delivery methods charge differently.
To know the exact shipping cost of your order, you'll need to calculate it through checkout to the Delivery stage. 
The different shipping methods will update your shipping fees based on your postal/ZIP code. All shipping costs are in tandem with the current industry standards.
Newegg will freely ship on certain products. But there is no set rules.
The estimated processing time for every order on Newegg is one to two working days. So expect your item to leave their warehouses within this time frame; however, this only applies to goods labeled as "Sold and Shipped by Newegg." 
Remember that Newegg uses a robust warehouse automation process called Perfect Pick.
The technology helps employees quickly package goods by storing and retrieving the most commonly sold goods in a vertical structure.
When you order a product on Newegg, the system deploys an iBOT to retrieve the product and deliver it to the employee in charge who will pack it. 
This allows the company to process approximately 40,000 orders per day per fulfillment center. 
Newegg offers an order tracking feature on its website. To know where your product is, you'll have to log into your account and scroll to the bottom left of the site. 
Click on Track an Order, just below the Customer Service header. This takes you to a different page where you will be required to enter your order number and Zip code or email address. 
You will automatically get an email from Newegg when your order is charged. Moreover, you'll receive another email when it is dispatched.
This Newegg shipping tracking mechanism allows you to easily check your items progress. 
Returns Process 
There is a comprehensive return policy on the Newegg website. But you can only return items sold and shipped by Newegg within 30 days from the date of delivery.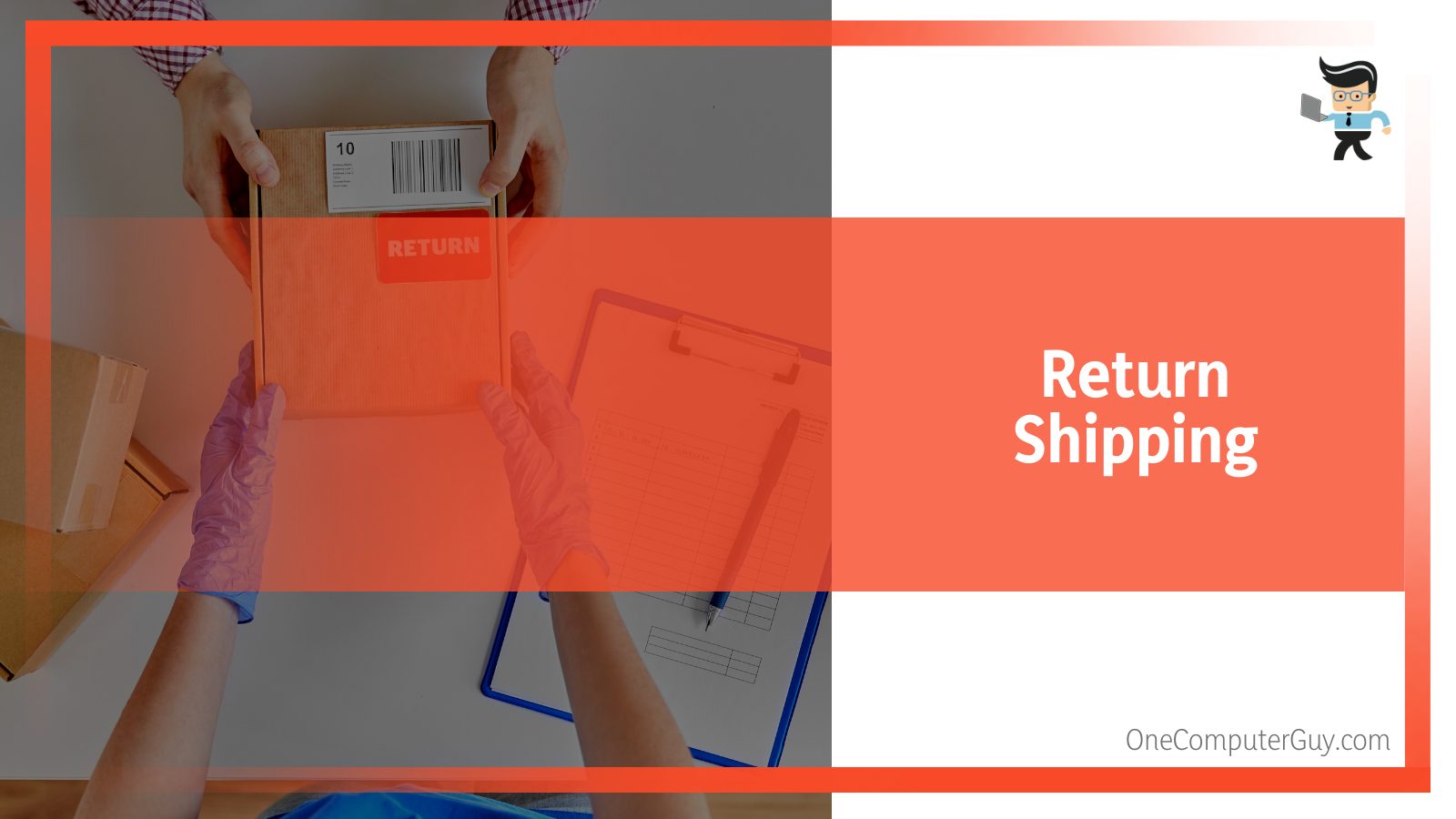 Else, you won't qualify for the return or refund. If you bought your item from a third-party vendor, check with the individual seller to determine the return conditions or if the item is non-returnable.
The return is always free on goods sold and shipped by Newegg. 
The e-site will pay for the returns label, provided it weighs less than 50 pounds. It takes up to four days for the returned goods to be inspected and processed if Newegg sold them. 
But if they are third-party goods, the Marketplace Seller has up to 10 days to inspect and process the return. 
Your refund is deposited back to your original payment method, but if you want a replacement, the replacement will be processed within two business days. 
Note that refunds and replacements are only done after inspection and processing. Before initiating a return, you must register for the Return Merchandise Authorization or an RMA number. 
According to Newegg's policy, this applies only to standard returns. The good news is that Newegg.com gives its customers store credit for returns.
Typically, they will send you a Newegg Store Gift Card via email one to two days after the return processing the return. 
– Is Every Item Eligible for Return on Newegg? 
Newegg doesn't allow returning all products. For instance, you cannot return consumables like CDs/DVDs and printer inks. 
Similarly, you cannot return products that have exceeded their lifespan from overuse, for example, overused GPUs. 
Besides, Newegg can deny a return after inspecting it. For example, if the item number doesn't match the reason stipulated for the return. 
Also, the return won't be accepted if you tamper with the product identifying number (UPCs, model/ part numbers, or serial number). Other reasons include:
Physical damage to the item. 
Returning an incomplete product – without manuals, packaging, and peripheral components. 
An obvious sign of tampering with the product. 
FAQs 
– What Items Does Newegg Sell? 
Newegg is a computer component e-site. However, the marketplaces have diversified to offer items in 30+ categories. 
You can shop sport goods, home improvement, pet supplies, office supplies, health and personal care, musical instruments, motorcycles, power sports, etc. 
– Is Newegg Legit? 
Yes, Newegg is a legitimate, safe and reliable site. This online retailer has been around for several years, providing tech-related items to its customers worldwide. 
Many users claim that they have bought products worth thousands of dollars from this website without any issues. Newegg offers reliable products at reasonable prices. 
Besides, they have extraordinarily quick shipping and top-notch customer service. 
Conclusion
The e-site Newegg is undoubtedly a reliable eCommerce tailored to computer components and appliances. Here are the main points about it: 
The delivery time frame n Newegg depends on your location, delivery method, and delivered item. While some items may be delivered the same day or the next day, others might take up to six weeks. 
Newegg offers more than six shipping options at Newegg.com, each with specific delivery time frames. 
You will be charged for each item you buy from this e-site, and the cost depends on the item's nature and location. Nonetheless, some items can be shipped freely. 
Although Newegg states the estimated delivery and processing time frames, it is not guaranteed that you'll receive your product on the said day. 
Still wondering how long does Newegg take to ship?
It's clear about the time frame a product takes to reach you, regardless of the shipping method.
Therefore, you can confidently place your orders and track the item until it reaches you with confidence.