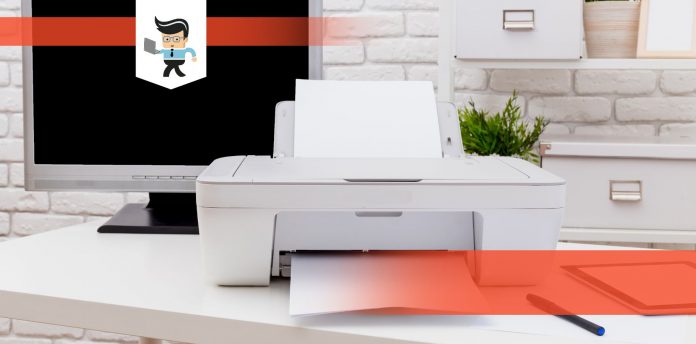 Making a decision and choosing between the Epson 3640 vs 3620 is not an easy job. Both printers contain incredible features. This review will help in your purchasing of a workforce wf printer. Workforce wf supplies us with exceptional products, which is why you should read on to find out more.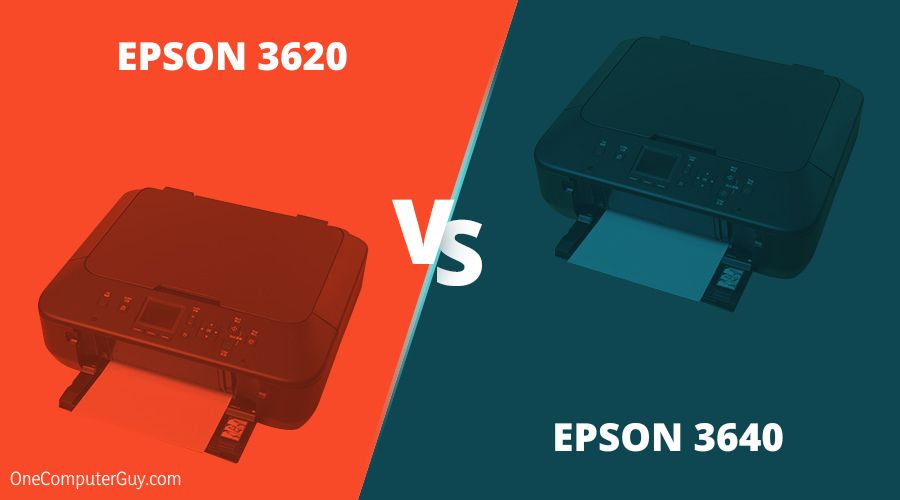 Products
Specifications
Epson 3640

4,800 x 2,400 dpi
Print, scan, copy, and fax
Display touchscreen: 3.5''

Epson 3620

4,800 x 2,400 dpi
Print, scan, copy and fax
Display touchscreen: 2.7''
Individual Reviews
Pros:
Very easy to set-up
Affordable
An excellent choice for a small home or office printing
Cons:
A bit louder than typical printers
This superb wireless all-in-one-printer is well-equipped to give you an outstanding printing experience. It offers high-quality images and documents. Read this Epson Workforce wf-3620 review to find out more.
– Features
This layout gives you some of the marvelous features that go with the Epson 3640. These features will help you make your not-easy decision on which printer to buy.
The Epson 3640 can connect using Ethernet or Wi-Fi because this printer is wireless and uses wireless direct. It lets you print from your smartphone or tablet, which is super convenient and easy.
Epson 3640 also works with Amazon Alexa for voice commands to make printing fun and easy!
Each tray has a paper capacity of 250 sheets. Epson 3640 consists of 2 trays, which bring the total capacity to 500 sheets. Doesn't that sound amazing?
This duo will be beneficial and worthwhile for printing on a large scale.
Our printer has a fantastic print performance and is suitable for home and business printing. It gives you high-quality images and documents.
The printer doesn't only provide high-quality printing. It does so at a fast rate. The Epson 3640 prints black at 19ppm (page per minute) and color at 10ppm (page per minute).
Reviewing the body of Epson 3640
This 30.2 lb. printer with a size of 20.2 x 21.2 x 15.6 inches is well-suited for your daily home and office needs. The Epson 3640 is compatible with quality printing with well-defined characters and images. This all-in-one printer lets you print, scan, copy, and fax. It replaces several machines and reduces your spending.
– Benefits of Epson 3640
This wireless printer offers impressive features and also adds benefits to your life. Here are a few advantages that this printer contributes to your life experience.
Easy to set up – this is beyond beneficial. It will save you so much time! This product comes with a well-detailed and easy-to-read manual that you can use. It provides all the details in steps, which makes it ten times better.
The Epson 3640 contains two paper trays with a maximum capacity of 250 sheets. With this, individuals can engage in large scale printing. It's excellent for daily business use.
It contains a touchscreen display of 3.5 inches. Do your large fingers get in the way of using small touchscreens? This display gives you an advantage as it would be easier for you to touch the screen and be comfortable doing so.
It works with Amazon Alexa to make printing very fast and super easy! Rather than typing in commands, you can use voice commands through this medium.

This printer brings advantages to us. With the price being affordable, it's a good all-in-one printer. This machine should be front and center in your line of choices of printers to buy!
Pros:
It is easy to set-up and easy to use
High-quality printing
Excellent for printing photos
Cons:
The head of the printer is low-quality
This superb printer is fantastic for your printing needs. It gives crisp photos quality. Read this Epson workforce wf 3620 review to find out more.
– Features
The fantastic features of the Epson 3620
The Epson 3620 has built wireless and Ethernet networks along with Wi-Fi direct. It lets you print from your smartphone, tablet, iPad, iPhone, etc.
The Epson 3620 has a single front tray that can hold up to 250 sheets of paper at a time. This printer also carries a tray for special paper. It's for such things as photo paper, labels, and envelopes. This printer also features a two-sided auto document feeder, holding up to 35 sheets of paper.
This printer is excellent for business needs and other document printing. The Epson 3620 gives crystal clear and sharp characters, which are best for the reader.
The Epson 3620 has a quick printing speed. It prints black ink pages at 19PPM (pages per minute) and color pages at 10PPM (pages per minute)

– Reviewing the body of Epson 3620
The Epson 3620 printer has excellent features and specs for users to love and enjoy. It has many connections available. It prints at a rate of 19 ppm for black ink and ten ppm for colored. Printing is easy, fast, and of good quality. The rear tray for different papers is very convenient for business use.
– Benefits of Epson 3620
How can this printer influence my daily activities? Read on to become well-informed on the benefits of the Epson 3620.
There is a special feature called 'Epson connect'. This feature is beneficial as it allows you to print from wherever you are in the world.
The printer only requires one set of cartridges. It prints the best quality documents and photos without the need for specialized cartridges. You will save a fortune.
This printer operates with Amazon Alexa that allows you to speak voice commands. This feature is beneficial as it saves time, and printing will happen at a faster rate.
The Epson 3620 is a straightforward printer to set up and very easy to use.
Our printer offers impressive features and benefits to which we can't turn a blind eye. Make this an option when deciding which printer should be yours.
Comparison
The main difference between Epson 3620 and 3640 is, Epson 3640 comes with a larger touch display and two trays instead of one, while Epson 3620 is a lot lighter and smaller in size.
We scrutinized features for both wireless printers. Have you been able to choose from these individual reviews? We've compared the Epson 3640 and 3620 side by side to help you make your final decision.
Epson designed its Workforce printers for daily home and office use.
– Size
Size is crucial when it comes to the workspace. Both will take up the same surface area because each printer is 22 inches deep and 17.7 inches wide.
We can see that the Epson 3620 is shorter than the Epson 3640. Its height is only 9.6 inches, while the 3640 is 12.1 inches tall. These printers will not take up much of your desk space. They leave room for other materials if desired.
– Weight
The Epson 3640 weighs 30.2lbs whereas the Epson 3620 weighs 24.7lbs. Being small and having unique features would be amazing!
The smaller Epson 3620 is less strenuous to carry around, and it also saves you some desk space.
– Touchscreen Display
The size of the touchscreenn display differs between these two printers. Epson 3640 has a touchscreen display of 3.5," and Epson 3620 has 2.7."
The larger display on the touchscreen in subpar is remarkable. The Epson 3640 benefits individuals with larger fingers and give you a good look at your screen.
– Paper Tray Capacity
The Epson 3640 contains two trays while 3620 has only one tray. The maximum paper capacity is 250 sheets.
The Epson 3640 can hold a maximum of 500 sheets with two trays, suitable for large printing situations.
– Print Performance
Epson 3640 vs 3620 have similar print quality. While good enough for most home and business needs, the image quality is not suitable for serious photo printing.
Conclusion
The battle between these two wireless printers has been a close one. The Epson 3640 and 3620 are two excellent printers with outstanding features. They offer miraculous benefits to us users!
The final verdict is that the Epson 3640 has a spark over 3620. Although it has a larger size and the weight is greater, the two paper trays and the large capacity makes it #1. Make the right decision and buy the Epson 3640 for your printing and satisfaction.