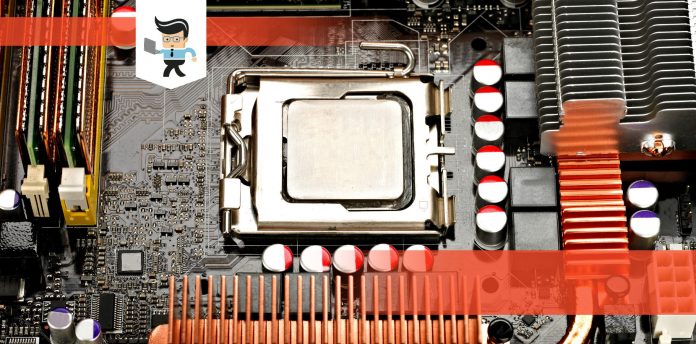 Choosing the best X470 motherboard for Ryzen 3000 will completely change the way that your computer operates, functions, and performs.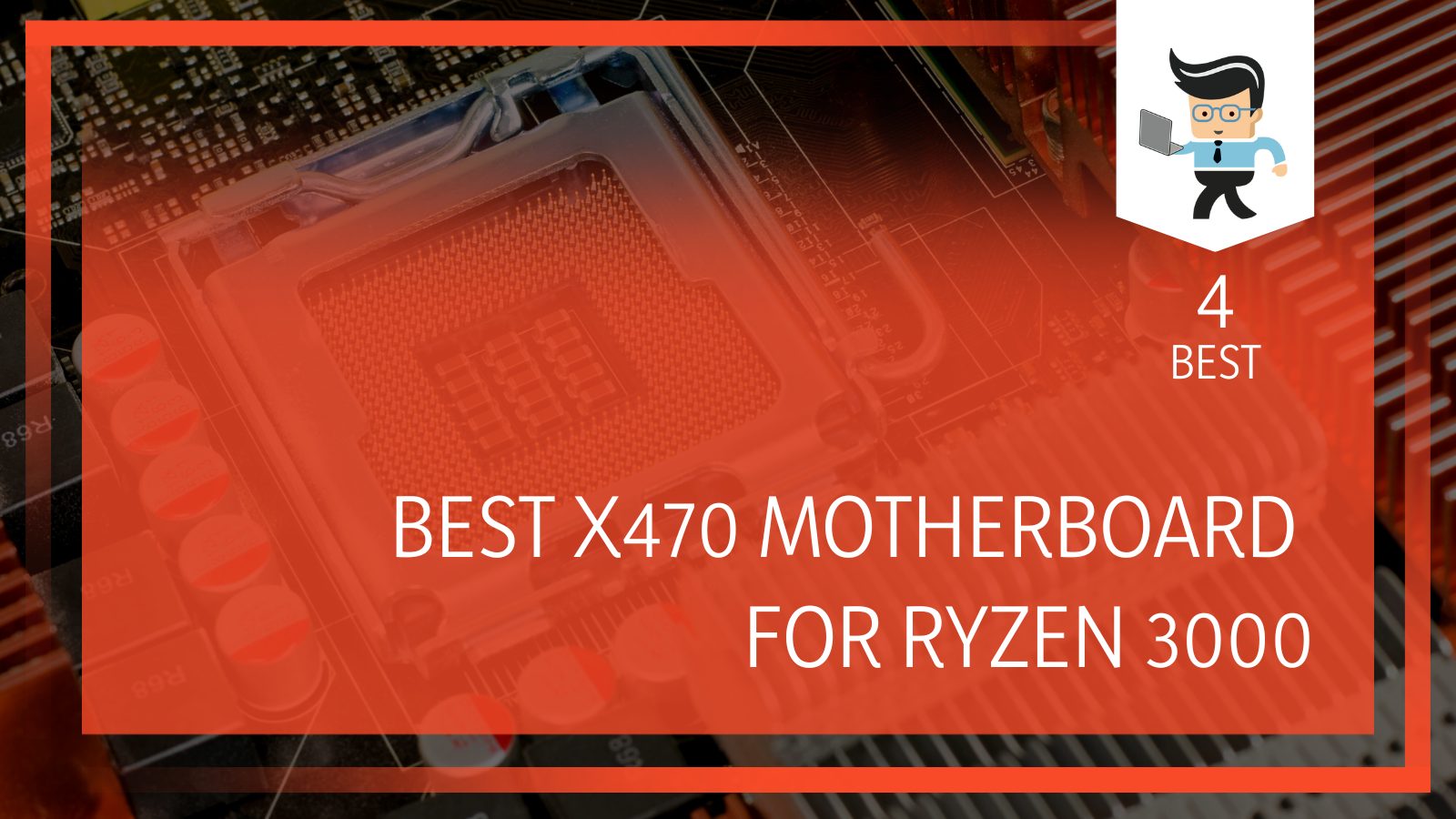 Most importantly, it will impact the quality of your gaming. In this article, we will compare some of the top X470 motherboards for Ryzen 3000 and determine which one is right for you.
Our experts tested each option and looked into long-term customer reviews to have a well-rounded look at each one. Let's break it down:
Best X470 Motherboard Comparison Table
● Designed for gamers
● Certainly an entry level board
● Best value on the list
● Beautiful design
The MSI X470 Gaming Plus is one of those motherboards for Ryzen 3000 that you simply cannot look away from when you see it. The gorgeous black and red design will steal the show and the customized RGB lighting shows up extremely well on camera if you want to highlight your gaming system.
Based on its current price point, this is a great performer. It is one of the most efficient AM4 motherboards so far, with a very low power wattage when idle and when gaming, coming in at about 2W.
Audio performance is pretty standard, but it is slightly better with bass levels than some of the other options on this list. You can get to about 86% volume before the bass starts to sound funky.
Overclocking is painless, hitting about 4.0 GHz pretty easily. This won't make it as competitive as some others, but for those gaming for fun, it should be plenty. During overclocking, the heatsinks are pretty good and while it did get a bit warm, it shouldn't be a problem.
For those looking to soup up their rigs, this motherboard packs more connections than some motherboards in a much higher price range, with eight USB ports total. You also get a DVI-D and a HDMI 2.0 port, which is a bit unusual for a board in this range.
Another standout feature is that the PCIe 3.0 x16 slot has MSI's Steel Slot armor protection, helping to future-proof the board and prevent corrosion that can render a motherboard useless.

This board is going to be perfect for someone who wants a beautiful entry-level board for some serious gaming. It might not be the best for all competitive gamers, but it is good for those just dipping their toes in the water.
● Strong VRM – especially within the price range
● Pretty good connectivity options for personalization
● Many overclocking features and micro buttons
● A bit on the more expensive side
When you buy an ASUS motherboard in this price range, you are going to get one of the best you can buy. It has a ton of connectivity that you will be able to personalize.
As far as connectivity goes, this motherboard has some of the best on the market.
Design wise, this is a beautiful board. The metallic heatsinks will steal your attention and the metal over the rear I/O will help it to stand out in cases with windows. The orange accents certainly help as well. If you are looking for style, this is it.
Another great thing about this X470 motherboard is that it comes with a ton of accessories that you will be able to use (not just things you will throw away), including a smart wireless dongle, an Nvidia high-bandwidth SLI bridge, a sheet of stickers and a coaster.
The Asus board is easily able to handle all kinds of games, including Middle-Earth games, which tend to be the most difficult games. The FPS is fast, and while not at the top of the pack, it was still admirable.
This is certainly a board for overclockers and those who want to personalize their builds. The performance gains from this board are significant. The different features will take months to figure out and even longer to perfect.

Based on the sheer number of opportunities for personalization, the connectivity, the performance, and the price, this board is going to be for gaming enthusiasts, including professional gamers. It has some of the highest-end features for a motherboard for Ryzen 3000.
● Reinforce PCI-E Steel Slots to prevent signal interference – great for use with heavy graphics cards
● 45A Power Chokes improve the Vcore voltage to the motherboard and help with the saturation current
● Dual M.2 slots for SSD, supporting both SATA3 6Gb/s and PCIe Gen3 x4 Ultra M.2 interface for faster performance
● High density glass fabric PCB to help prevent electrical shorts (good for more humid environments)
If you have never built a rig before and you are just starting to understand BIOS, this is a great place to start. The EX Bios walks you through changes and offers many quick ways to start understanding how one change makes an impact.
The performance is overall pretty good, reaching a frequency of 4.0 GHz with a core voltage of 1.4 V. The dual channel memory kit was able to hit 3200MHz with ease, helping those who need some serious speed.
The metal reinforced PCIe 3.0 x16 slots are a nice touch, keeping everything connected and preventing shorts and corrosion. The same can be said of the 12K rate Nichicon Black Caps, which you won't find on every board.
One thing that gamers will enjoy is that the performance is consistent throughout different games and processes. There weren't any voltage spikes or overheating concerns with the motherboard.
In terms of the design, it is pretty standard. However, the full RGB illumination and two LED strip headers are offset nicely against the black and gray color scheme. If you have a case with a window, it will make for a good display piece, but I wouldn't base a whole build off of the style.

The ASRock X470 Master SLI is one of the more affordable boards within this line, but it still offers plenty of features. The motherboard is able to overclock easily and while it may not reach incredibly heights, it is still plenty for the casual gamer.
● The best mini X470 motherboard for Ryzen 3000
● Far more flexibility than previous versions in this line
● Excellent connectivity, especially with the DisplayPort and an HDMI 2.0
It is harder to find a mini motherboard for Ryzen 3000 than it may seem at first, largely because manufacturers haven't been focusing on improving their existing lines. With the ASROCK AMD X470 Chip Set Mini, that is a different story. They have updated and upgraded features almost universally.
One (very necessary) improvement was to the WiFi on the board, moving it to a 1733Mbps unit, which will help with both processing speed and in gaming. It can also help for multitasking.
The USB ports are also faster, which improves performance overall on the motherboard.
Additionally connectivity makes this one of the most flexible mini boards. There are plenty of ports and connectors all over the motherboard, which can also help when you are building your rig.
Casual gamers will be able to overclock with this board fairly easily and not have to worry too much about heating and cooling, though heavy overclockers may want to look into some heating and cooling options.

If you are looking to build a mini rig, then this is the right option for you. Taking into consideration everything else, it is a far better value than some of the previous models.
Buying Guide For The Best X470 Motherboard For Ryzen 3000
When you are trying to choose the best X470 motherboard for Ryzen 3000, you will need to sit back and take a few different things into consideration. On the chart above, you will see some highlights for each motherboard. You need to ruminate over these boards and ask yourself some questions.
Of course you want to think about how you will use this motherboard. Gaming, work, media creation, and much more all determine the best option for you. Don't always go on budget alone, as some of the more budget options won't meet your needs.
In our search, we always looked for a board that could balance performance and budget. When we looked for that, we found the options listed above. Here is how we broke them down:
While we only included one mini option on our list, we know that form factor is something most people will take into consideration. It helps to determine both the size of the motherboard and the number of expansion slots. If you do not get the right form factor, your motherboard may not be compatible with some of the other options.
If you aren't sure what form factor you need, it is best to measure your old motherboard to see what that had.
Your processor socket is going to come in one of three different forms: LGA, PGA, or BGA. PGA sockets are the most common for people who want to build something that is future proofed. They can be adapted to fit other sockets as well. The other two options have some good features, but don't allow for as much diversity.
RAM or Random Access Memory:
This feature dictates both the amount of and type of memory that your PC will have. For most people, including gamers, the more, the better. If you plan on playing many different types of games and keeping your rig for a long time, you want to get more RAM.
In general, you want to have at least 16 GB of RAM, but more is great as well. You should also consider the memory slots. With a regular form factor board, you want at least four.
If you ever want to expand your rig, you will want to get as many PCI slots as possible. It will really depend on how you plant to use your computer, but you will want some variety.
Remember that there are different sizes you should do some research to see which PCI slots you will need for the type of rig you want to build and the features you need.
Whether or not your board has Wi-Fi is up to you. Increasingly, boards will come with Wi-Fi. If you are trying to choose between two options and one has Wi-Fi and one does not, opt for the Wi-Fi.
These are just a handful of the features that you want to consider when buying the best X470 motherboard for Ryzen 3000. Some other things you may want to consider include audio features, BlueTooth, gaming accessories, and more.
If one of the motherboards above has a particular stronghold over a certain feature, we were sure to mention it in our reviews.
Conclusion
You cannot trust just any motherboard to be able to perform for Ryzen 3000. If you don't have the right motherboard, you won't be able to reach the full potential. Our experts have picked apart the reviews, specs, and personal trials with each of the products on this list and have determined that the ASUS ROG Crosshair VII Hero is the best of the best.
However, if you are on a budget or just starting out, we'd suggest the MSI Performance Gaming AMD X470 Gaming Plus.