Intel Network Adapters can log a warning, Event ID 27, from source e1dexpress. This causes your network to disconnect severally, making it difficult to do anything meaningful.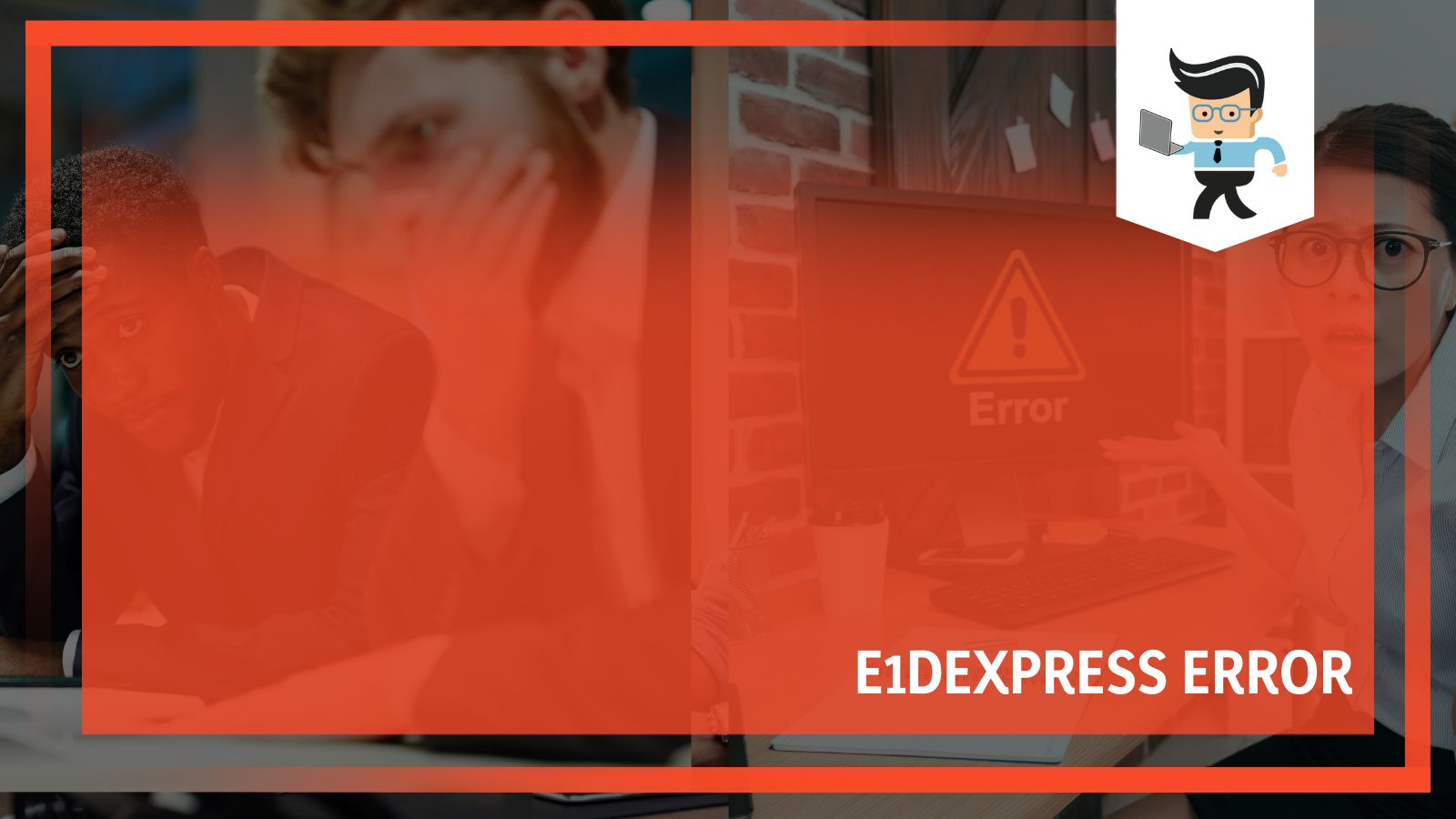 This post discusses why this error occurs and suggests possible ways to fix the issues. So, read on for more insights.
What Is E1dexpress?
E1dexpress is a source for event logs within the computer. Usually, the computer may raise Event ID 27, a warning, or Event ID 32 (Information) in the System Event Log. According to the error message, the Event Description cannot be found.
– What Is Event ID 27
Remember that windows event id 27 and Event ID 32 can be logged from the various Intel Network Driver Event Provider Sources.
Other common event log sources include e1cexpress, e1kexpress,e1sexpress, e1express, e1qexpress, e1rexpress, e2fexpress, and e1yexpress.
So, if you see e1dexpress 32 or e1dexpress event id 33, their source is e1dexpress. On the other hand, event id 27 e1rexpress originates from e1rexpress.
Event ID 27 is typically a warning your system throws when using an ethernet cable connection. The error message indicates that the component that raises the Event is corrupted or is not installed in your system.
So, if your ethernet keeps disconnecting randomly, your system will throw Event ID 27.
– Why Is Event Description Not Found?
The "*.INF" files don't have all the needed "INF Directives" to log the "Problem Description" from the related Event Source Providers. For instance, the "Intel(R) Ethernet Connection I219-V" Adapter's Driver components show that the Event Descriptions are inside "e1d68x64.sys" and "e1dmsg.dll".
To see the Event Descriptions inside an Event Log, the Drivers "*.INF" file must have the "EventLogMessageDllPath" and "EventMessageFile." Sadly, this isn't the case with the above Event Source Providers from Intel.
The "Event Message DLLs" are copied successfully during the Driver Installation based on Process Monitor Logs; however, not all needed Registry Entries are created during the installation.
Therefore, the Event Source Providers listed above do not know where to look for the Event Messages because of missing Registry Entries.
– Why Does Event ID 27 E1dexpress Gets Logged?
Event ID 27 will get logged when the Windows files are damaged or corrupt. Also, when you see Event ID 27 Windows 10 files could be missing.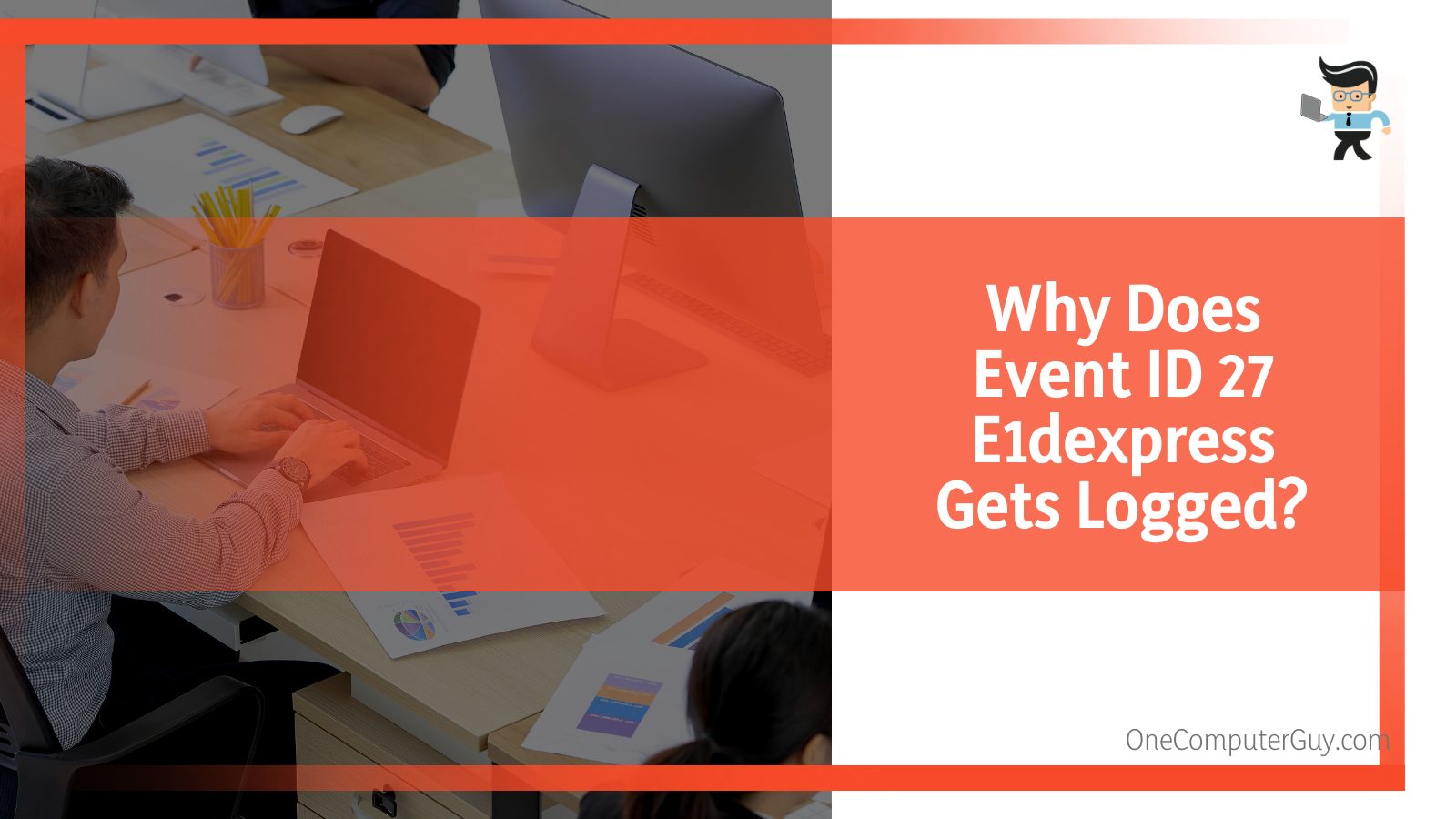 You can perform a system file checker(SFC) to see if it helps. The System file checker (SFC) is a utility on Windows that allows you to scan for distortions in Windows system files and restore corrupted files.
Users say that the problem can occur if the power saving option is on. Additionally, it can be caused by a faulty cable.
Note that when you get Event ID 27, you can or cannot be disconnected from the network. If disconnected from the network, you can open a Ticket at Intel or revert to an Inbox Driver.
Nevertheless, if you do not get disconnected from the network, you can disable the logging for Event ID 27 and see if the Event is causing any Alerts in your environment. You can achieve this via the "Intel ProSet Adapter Configuration Utility."
Event ID 27 From Source E1dexpress Possible Fixes
When you get random disconnects from your ethernet, even if for a second, it could mess up how your computer loads sites and how you play online games. But it is worth noting that your computer system's make can predispose it to the error. Similarly, certain system updates can mess up the ethernet connectivity.
Here are possible fixes you can apply.
– Run the Network Troubleshooter
Running the network troubleshooter can help determine your computer's internet connection stability. Windows 10 has a built-in troubleshooter that checks and fixes issues with Internet connectivity.
Here is how you can run the network troubleshooter in windows:
Press Win Key + X simultaneously.
Choose Network Connections to open Network & Internet.
Click on Status and find Network Troubleshooter; it is under Advanced network settings.
Click on it and launch it.
Alternatively, you can use the control panel:
Launch the Control Panel>view by: Large icons> Troubleshooting>View all(left pane)>Internet Connection troubleshooter.
– Update All the Drivers
You can automatically or manually update the drivers to boost the network performance. Although drivers may show an updated status, it is recommended that you download all the drivers from the manufacturer.
Use this procedure to fix your drivers.
Press Win Key + X simultaneously and select Device Manager.
Locate Network Adapters and click on it to expand.
Uninstall all network adapters: Right-click on the Network Adapter and choose "Uninstall."
Download the latest release of the Network Adapter driver setup file and install it. Get the file from the manufacturer's website.
The Windows 10 event id 27 – network link is disconnected issue is mostly associated with the Intel(R) Ethernet Connection I219-V driver. So you can download this driver from the manufacturer's website and try to install it. If unexpected issues occur during installation, reinstalling the driver can fix it.
Alternatively, you can only upgrade the driver if there is a newer version on Intel's website. So, check your driver version and compare it with the one on the website. The website offers you an option to install directly or download it and install it via the Device Manager with the below procedure:
Device Manager> right-click and choose Properties> Driver tab>Update Driver
– Roll Back the Ethernet Driver
Rolling back your ethernet driver could be the only solution you need to get a stable connection using your ethernet cable. Here is how to achieve it:
Press Win Key + R simultaneously to open the Run dialogue box.
Type devmgmt.msc and click OK/press Enter. This opens the Device Manager.
Select and expand Network Adapters.
Double-click on the Ethernet driver in Device Manager and select the Driver tab.
Click on Rollback.
If rolling back does not help to solve the problem, try reinstalling the drivers from scratch, as shown above. Remember, once you uninstall the drivers, the ethernet adapter device will be disabled. Thus, you cannot connect to the internet. Therefore, keep all the installer files as a backup on your hard drive.
The Rollback driver button is usually greyed if the ethernet driver is up to date and has no error.
– Run a System File Checker (SFC)
Run the SFC if you suspect that the cause of intermittent disconnections is a corrupt driver file. This system file repair program will fix and restore the file.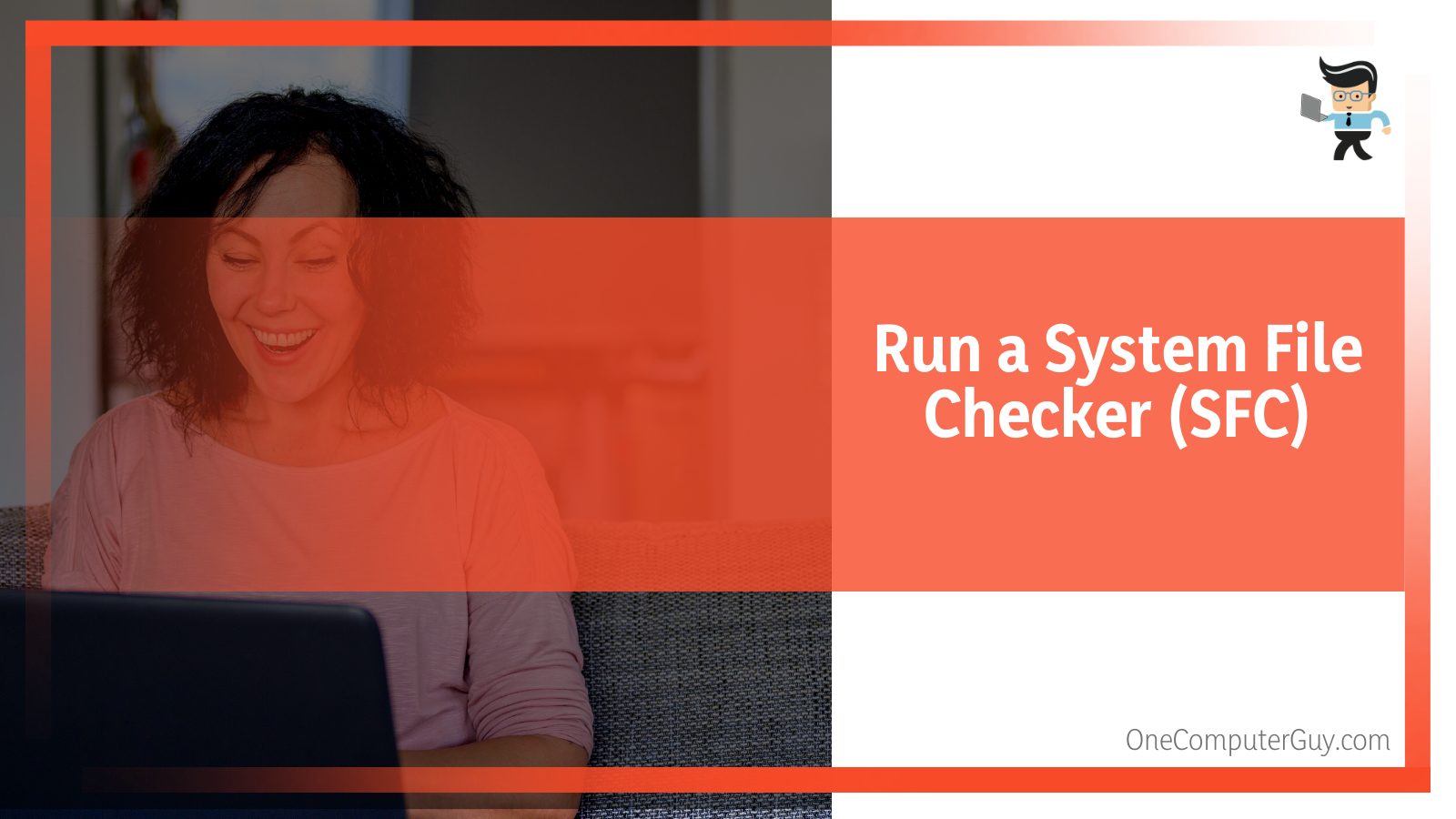 Here is how to run it.
Open the Command Prompt. If you are on Windows 10, 8.1, or 8, run the DISM tool before running SFC.
Here is the DISM command: DISM.exe /Online /Cleanup-image /Restorehealth.
At the command prompt, type sfc /scannow
Press ENTER.
The SFC /scannow command scans all protected system files and replaces corrupted files with a cached copy housed in a compressed file folder at %WinDir%System32dllcache.
The %WinDir% placeholder represents the WindowsOS folder, for instance, C:Windows.
Do not close the Command Prompt window until the verification is 100% complete.
– Disable Netbalancer
If you have installed the Netbalancer in your system, consider uninstalling it. This local network traffic control and monitoring application may be hindering ethernet connectivity.
Here is how you can remove it:
Launch Settings.
Select Apps & Features.
Find NetBalancer in the list, click on it and choose Uninstall option.
Perhaps the easiest fix would be to check your ethernet cable and if it is faulty, buy a new one.
Conclusion
In this article, we have covered all you need to know about e1dexpress problem. Here is what we have covered so far:
There are several sources of event id 27 apart from e1dexpress.
When you encounter the error, your internet connectivity becomes erratic.
You can handle the error by fixing the root cause, which could lie in the ethernet drivers, cables, or corrupted files.
Your PC will have a better internet connection with the latest network adapters. So ensure you update them regularly.
When you encounter Event ID 27, 32, or 33, you simply are getting a warning about your ethernet. So, apply the above techniques to solve it.