There are many reasons why someone may look to disable Discord account status after some time. Those reasons may be personal and up to you. However, Discord doesn't make it easy to disable your account, and there may be some things you want to think about before you actually disable it or delete it altogether.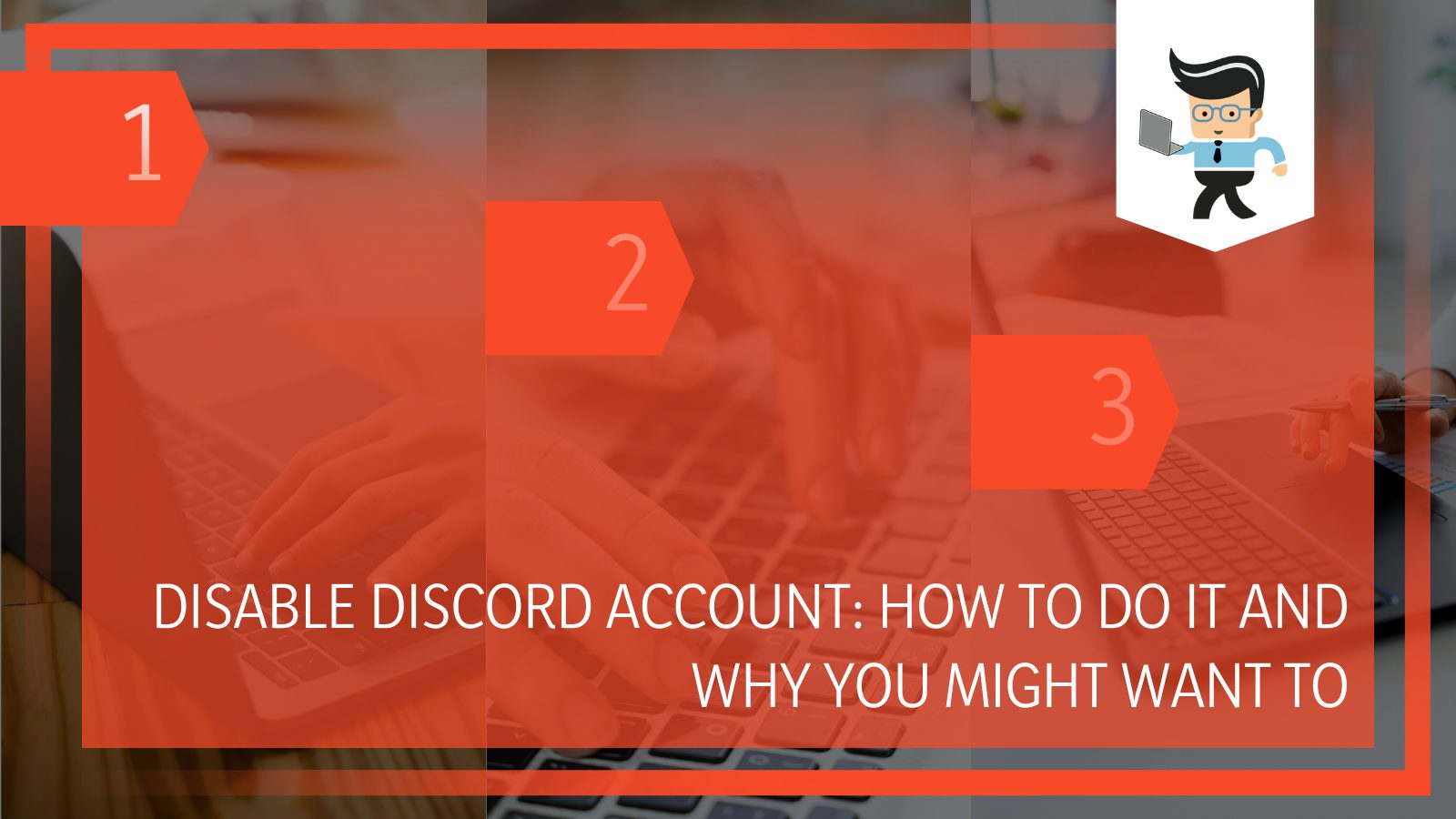 Disabling your account gives you more benefits than deleting it, but it isn't permanent. When you disable your account, you can enable it again and continue back where you were.
Many gamers will disable their accounts to give themselves a break. If you are thinking about disabling Discord account, keep reading to see how our experts recommend doing it.
How To Disable a Discord Account
The first thing you need to know about disabling a Discord account is that it is much
easier to do it on a desktop
than it is to do it through the app or on a tablet. The desktop method is quicker and you can be sure that you don't make any mistakes. However, these steps will work for
any version of Discord
you have on a desktop or tablet, other than mobile.
If you want to disable your Discord account for a short time, follow these steps: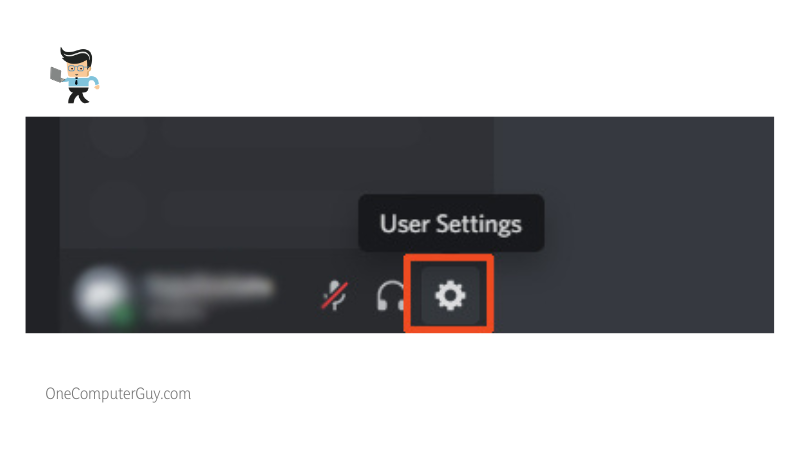 Open up the Discord app or the website on your chosen device.
Find the settings menu. It will either say "Settings," or it will look like a Cog icon.
Tap on the option for "User Settings" and then find "My Account."
When you go under your account, you should see a few different options. It will say "Disable Account," and then it will take you through a support Wizard that tells you about disabling your account. You may have to confirm it a few times before it allows you to disable your account.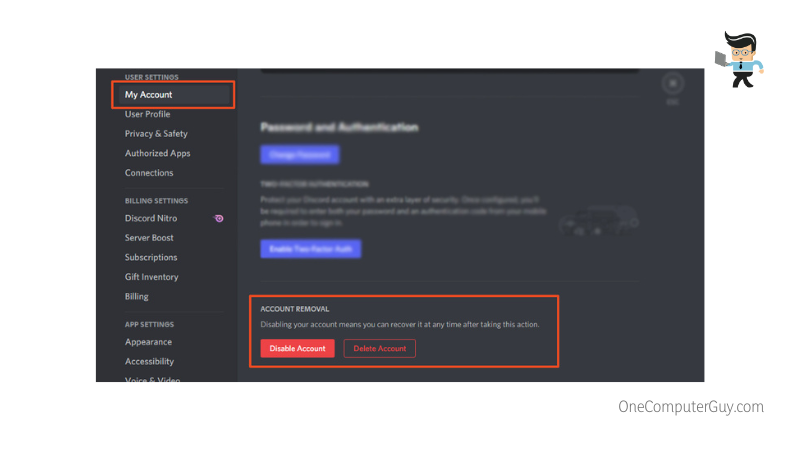 How To Disable a Discord Account on Mobile
Currently, the only way to have a Discord disabled account on mobile is to do so with the help of support. You will have to put in a support ticket, and they will get back to you.
Sometimes this will take a few days, or you will be prompted to go on a desktop computer and do it yourself. However, if you keep pushing support, they should be able to disable your account for you.
How To Deactivate Discord Account Permanently
If you want to delete your Discord account and deactivate it forever completely, you can do that as well. It doesn't take a lot of work, and you can do it in a similar way to disabling your account. However, there are some things you may want to think about.
How To Delete Your Discord
Open up the Discord app or the website on your device, and then go to the Settings menu.
Under that menu, you should see an option for "User Settings."
Find "My Account" and click on it.
When you go under your account, you should see a few different options. It will say "Delete Account." Click on that option.
You may be prompted to enter your password a few times and confirm that you will delete your account.
 If you set up a 2FA code when you created your account, you will have to enter that as well.
Once you work through the wizard, you should get an email confirming that you deleted your account. Once your account is deleted, you will have fourteen days to bring it back, or it will be permanently deleted.
Before Disabling or Deleting: A Few Things To Know
If you aren't able to disable or delete your account, this could be because you are the owner of a server. When this happens, Discord doesn't want the server to just disappear. Instead, you should transfer the ownership to someone that you trust, or you can delete the server yourself.
How To Transfer Discord Server Ownership
If you want to transfer ownership of your Discord server to someone else, you first need to navigate the Server settings. From there:
Go to the left-hand side menu and select "User Management."
There will be a section that says, "Members." Click on that.
Once there, decide who will be the next owner of your server. Ideally, you will have talked with this person before transferring ownership. Find their username and click on the three vertical white dots next to it.
From there, click on "Transfer Ownership."
This process may take a few seconds, but you should see a change in your view. You still have an account, but you are no longer the owner of the server, so that you will see it as a member-only. Your access will be limited to member-only permissions. You will not be able to undo this action.
How To Delete a Discord Server
If your server doesn't have active members or you don't want to transfer your server control to someone else, you can just delete it. It is best practice to let the other members of the server know at least 24-hours in advance, but there is no rule about it.
In order to delete a Discord server:
Go to the Server Settings like we did in the above step.
On the left-hand side menu, go to "Delete Server."
Once you click that button, you will be taken through a few different windows confirming that you want to delete the server. You will need to enter your account password, and if you have two-factor authorization on your account, you will need to provide the code.
It is important to note that once you delete a server, you will have fourteen days to recover it and bring everyone back. After that, you will no longer be able to retrieve anything from the server.
It is important to note that your posts will still appear on Discord; it will just say that the post is from a deleted user.
Your messages will still appear; they will just be from a deleted account. It is virtually impossible to delete all traces of your actions on Discord permanently.
What Does an Inactive Discord Account Do?
In essence, an inactive Discord account just sits there and waits for the 14 day deletion period. Your posts, reactions, mentions, and messages will still be there; they will just say they are from a deleted user. Once those fourteen days pass, the deletion just becomes permanent.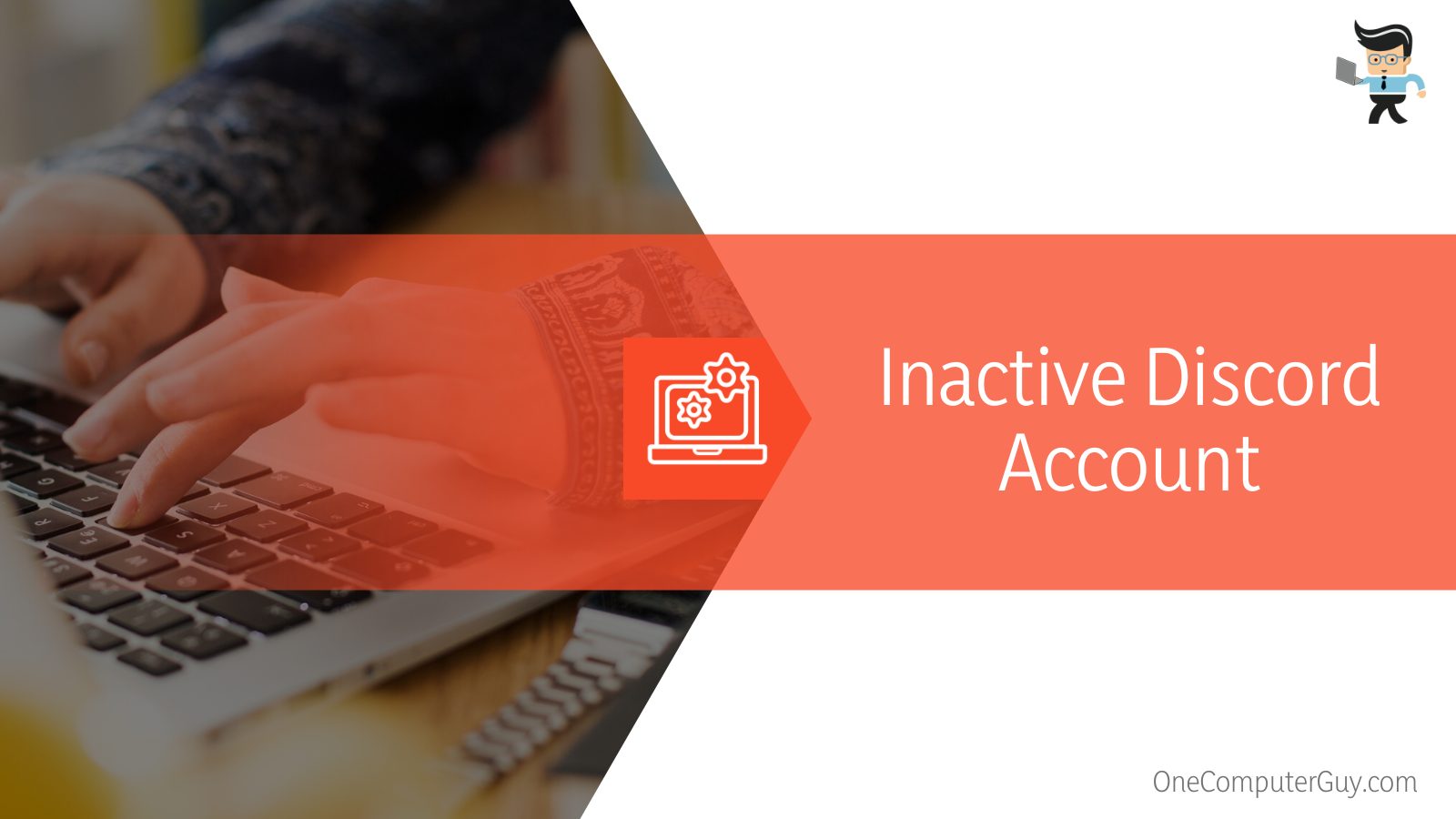 If someone does try to message you or reply to you, that message may be lost forever. If you decide to restart your account, your name will go back on your posts, but you may not get any messages sent while your account was deleted.
If you disable your account, you should be able to see all of your information, mentions, and messages from those fourteen days. To look at them, however, you will have to reactivate your account. This will restart the 14-day cycle, however.
Can I Enable My Discord Account?
Yes, you can reactivate your account within fourteen days as long as you did the disabling or deletion yourself. If you contacted Discord to delete your account for you, it is probably permanently deleted from day one, and you cannot get it back.
Conclusion: To Close or Disable Your Discord Account
Making the decision to close Discord account is a big one. It plays a massive part in their lives for many people, and when they want to move on, it can be heartbreaking. However, you can always start a new account to get a fresh feeling and eliminate any bad memories tied to a specific account.
If you committed some sort of crime or went against community standards, your IP address, email address, or other information could be banned from the system, so you will have a hard time making a new account. For most people, it is even easier than deleting your Discord account.