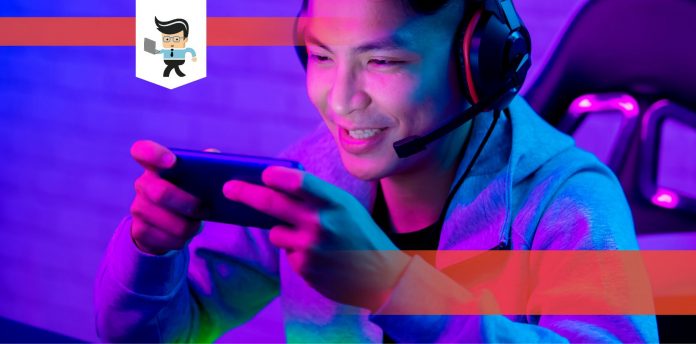 For many gamers and enthusiasts, a DanTDM gaming chair seems like an option for a professional gaming setup. But does it count when it comes to your overall gaming experience? Here is what our experts have to say after putting this model to the test.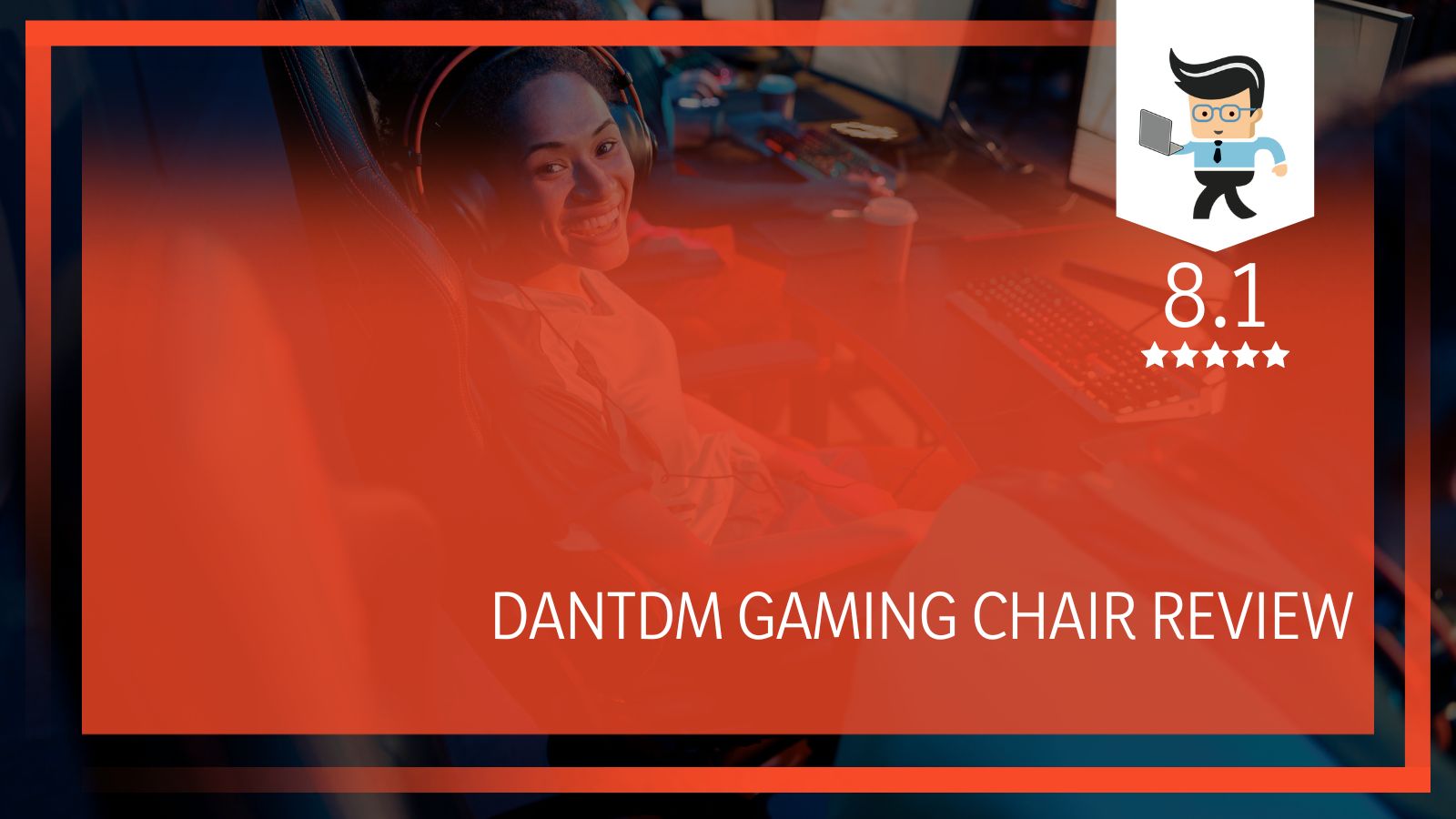 DanTDM Gaming Chair Specifications Table
| | |
| --- | --- |
| DanTDM Gaming Chair | Components |
| Brand | GT OMEGA |
| Base | Block aluminum star base |
| Materials | Leather, PVC |
| Max weight capacity | 330lb or 150kg |
| Tilt, recline | 85-160 degrees |
| Height Adjustment | Gas spring cylinder |
| Armrests | Yes |
| Headrest pillows | Yes |
| Lumbar cushions | Yes |
DanTDM Gaming Chair Key Criteria
PROS
Superb chair design
Easy build and assembly
A high rate of adjustability
Strong and exceptional stitching
CONS
May only fit large users
Substantial armrests
What Chair Does DanTDM Use?
For starters, DanTDM uses the GT OMEGA EVO XL racing gaming chair with lumbar support for optimal comfort and convenience. You must have thought, why prompted DanTDM to opt for this particular model amidst all the available options?
The GT Omega brand has evolved to become one of the most popular manufacturers of premium gaming chairs and racing simulator cockpits in the industry. Speaking of which, its EVO XL gaming chair comes equipped with tools, features, and components that will provide every user with exceptional comfort when sitting or gaming.
From its exceptional build quality to the sleek, ergonomic design and skin-friendly cushions, the EVO XL stands tall as one of the best gaming chairs out there.
With many gamers like DanTDM taking the gaming world by storm, getting a sophisticated gaming chair like the GT Omega EVO XL will help you achieve a great level of comfort and impressive gaming performance at all times. Most importantly, this gaming chair gives off premium comfort and outstanding ergonomics. Also, we believe this is an exciting choice for DanTDM, and the reason is apparent. He stands at only 168 cm tall or 5'5″. Besides that, he weighs around 64 kilograms or 141lbs.
The fact is this is a big or large chair that DanTDM has chosen, which appears way too big for his size. That shows a small a relatively person can use this chair. Moreover, XL models offer the same comfort regardless of size and capacity.
The EVO XL Chair is a luxury option made of the highest quality material. In line with that, one of the best parts about this chair is how ergonomically designed it is. That way, you won't stress your back and other parts of your body.
It doesn't matter whether you use this chair for gaming or in the office. You're guaranteed to get the best results. We all know how spinal health is essential and how the right chair can help you maintain a great posture.
The lumbar and shoulder supports are essential parts, along with the removable headrest. Set the height of the chair and armrests to fit your needs. Overall, you've got many features to choose from and adjust to your comfort level.
The GT Omega EVO XL gaming chair is perfect for users who want a premium chair with fantastic reclining features. If you love gaming or working for long hours, you will love the convenience and comfort that this chair offers.
Top Components and Specifications
– Design
This GT Omega chair is not just your typical comfy chair but has the looks to complement its functionality. You get to choose the color you want while there are supports at the right place. For example, cushions for your neck and back are available here. The chair is also designed to have a more comprehensive back area, so it is excellent for large gamers. However, we mentioned that DanTDM is much smaller, so you can make adjustments to fit your style.
– Materials
The DanTDM gaming setup is one easy process and has the best materials, too. It's quite a costly chair, and you'd want the best performances from it. To that end, all the mechanical parts are smooth and top quality.
They are also durable and won't need changing soon enough. Besides that, the material has a soft Cushion that feels like a memory foam mattress. That means sitting on them sinks you in, but the chair's shape quickly returns to normal when you get up.
The outer frame is solid and made with the best combination of aluminum and steel. Users have construction at a higher grade and fewer compromises.
For the base, it's made entirely of aluminum, while the frame is high-grade steel. Again, the gas piston is a grade 4 piston that can maneuver the stated max weight of 330lbs. Add a great feel of the material on it, and users have a perfect time gaming.
When you touch it, you can't tell the difference between real and synthetic leather. That is because the material shines, is smooth, and won't crack or accumulate dirt over time. Instead, it has all the qualities of the best synthetic leather in the market.
With the material on this chair, you don't have to worry about leaving a mess. As gamers or someone who spends a lot of time sitting, it's normal to take some beverages or light snacks.
If there's a spill, it's straightforward to clean anything off this GT Omega chair. That way, it doesn't get ruined or retain stain forever. The leather plays a significant role by making it easier to wipe and clean. That's a great benefit to those prone to the occasional mess.
– Comfort Ergonomics
The comfort of this chair is exceptional, considering the parts involved in giving you the best. The synthetic leather is not the very best out there but is surprisingly breathable.
Also, the backrest padding is firm but still comfortable enough to have a little bounce.
The big wraparound-like hold of the chair is perhaps, what makes it very roomy and comfortable for users like DanTDM. As such, it is excellent for medium to larger people.
The Recliner featured here is also relaxing, tilts well, and goes rather well with the pillows. In line with that, the levers and tilt controls are easy to reach from both sides when reclined. Moreover, the gently flared wings on the seat make for very comfortable elbow rests.

– Adjustability and Accessories
You can recline the DanTDM streaming chair to a max angle of 160-degrees. That's a huge number and makes for very comfortable lounging. The chair can assume a position much like a bed, particularly when you have to rest after long hours of sitting. Also, the seat provides a tilt knob coupled with a tilt lock after setting your preferred location. The armrests come 4D adjustable and with paddles that are easy to reach.
Other accessories on the EVO XL include two plush pillows and a strapped pillow to support your neck. Another option to set the chair consists of the lockable wheel casters. You don't have to use them, though, but they're useful, so your chair doesn't roll away by itself.
Despite all the positives of this chair, there are small problems we have noticed on the EVO XL, even though they don't impact performance or compromise convenience.
Firstly, the chair is big and weighty. As such, users, especially first-time ones, will need some help to set it up. The process can be confusing, and instructions not as straightforward.
However, it would help if you took out time to assemble it. You will find the chair is comfortable upon complete setup.
Secondly, this DanTDM chair lacks some additional features to boost levels of comfort. Once you pay the relatively high price, you'd expect to have some little fancy pockets and perhaps, a cup holder to hold your beverages.
You won't find them here. Other stuff like audio systems and device connectors aren't part of this chair. Like DanTDM, you can have additional features to help you focus and have the edge over your competitors.
Frequently Asked Questions
1. Is the GT Omega EVO XL worth it?
Yes. Let's face it, what gamers and many office individuals want is a comfortable chair. As such, if you're seeking comfort, this is the best option for you. All the other cool stuff that provides some additional value is not here. What you get is a chair with many uses. You can take it to your office or make it part of your gaming rig.
The price you pay is not a ripoff. You still get the best value in terms of sturdy materials, adjustable components, and durable parts.
2. What does DanTDM's choice of the GT EVO XL chair imply?
We can learn a few things from DanTDM's choice of a gaming chair. The most important thing is that as one of the best out there, he takes comfort seriously. Sure, details like design and overall quality matter, but he's all about a comfortable base to launch from.
Also, the GT Omega EVO XL is a beautiful chair from a famous brand. As such, there aren't as many better alternatives to it on the market. At best, you get options that match up to this one. Even though GT Omega is one of his sponsors, the XL line of gaming chair will give you a platform to stream and game effectively.

3. Who is DanTDM?
Knowing the brand and type of Chair DanTDM uses is excellent. However, the personality is never far behind. His real name is Daniel Robert Middleton, and he is one of the most famous YouTube game streamers and professional gamers from the United Kingdom.
He has many followers, so, naturally, people want to know what makes him tick.
That includes his exclusive gaming reviews, streaming sessions, and a contagious personality. His equipment and gear choice have won millions of fans over, thus making him one of the wealthiest streamers out there.
Conclusion
Like many pro-gamers, DanTDM's choice of gaming chair has to do with several personal reasons. However, the chair goes above and beyond what is expected of it to do. It provides almost any user with comfort, convenience, and function, while working or gaming.
From the design and materials to the ergonomic features, users are guaranteed a safe enjoyment of their chairs. Every vital part of the EVO XL is designed to give you a comfortable base to work with.
The leather and the fact that it's somewhat large does not mean that you can't take full advantage of its capabilities. The premium stitches of the breathable material will give you an edge anywhere.