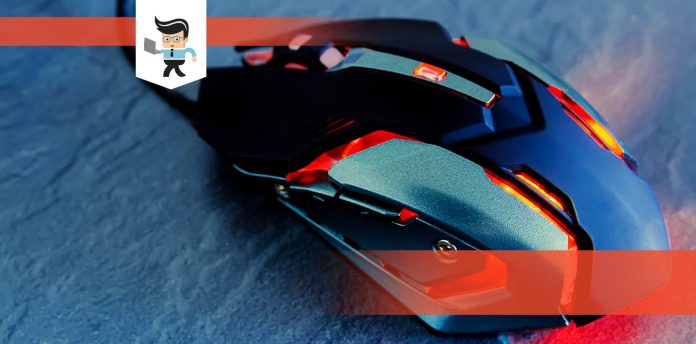 What is the best ergonomic mouse for shoulder pain? Using a mouse on a daily basis can actually cause fairly significant damage to your shoulder and create pain which can impact the rest of your life.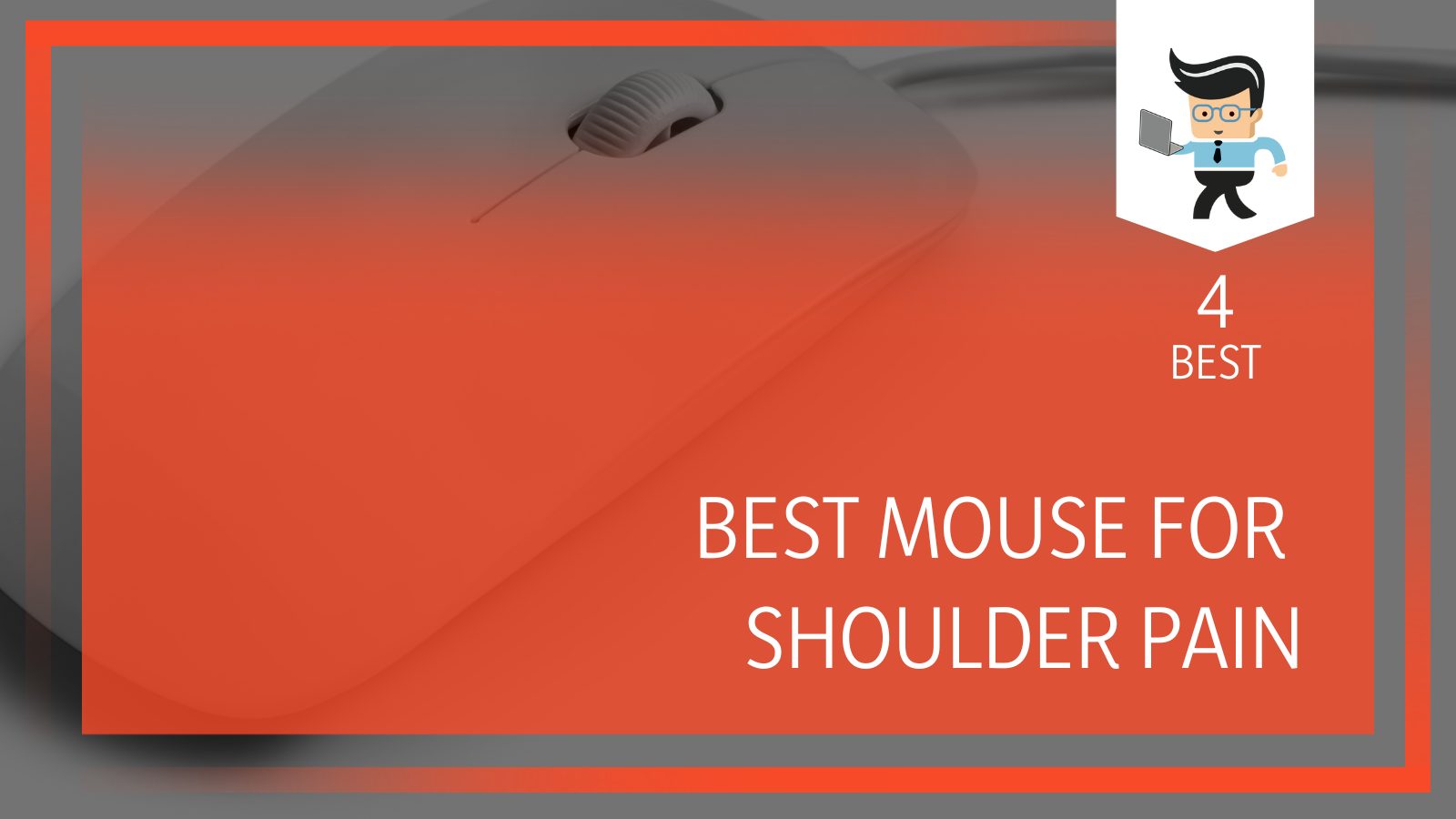 Most contemporary mouse designs take comfort into consideration, but some go a bit further by designing ergonomic mouse varieties which reduce shoulder pain symptoms from usage.
Comparison Table
What Is the Best Ergonomic Mouse for Shoulder Pain?
If you are trying to eliminate shoulder pain from using a mouse, there are a few different places you should start your search.
While these aren't the only options you have, they tend to be the ones that produce the best results.
The Anker 2.4G Wireless Vertical Ergonomic Optical Mouse is a great option for anyone who wants a good office mouse. Anker themselves have called this mouse "the intersection of class, comfort and functionality," which you can kind of see in the design. This one looks like a shark fin as well, with a science-based ergonomic design which helps to protect the wrists, arms, and shoulders.
You will have less strain and fewer risks when you use this mouse. It has some great settings which will allow you to personalize your experience and sensitivity. The thumb rests make this feel like a more luxurious mouse that is perfect for heavy office usage.
You have a few different options, including 800, 1200, and 1600 DPI settings. With those higher settings, you will get some precise tracking. Some other functionality upgrades include previous/next buttons, which will help with navigation. Another great feature is that there are automatic power-saving settings which will shut down the mouse after eight minutes of no movement. This will save your batteries.
It doesn't come without batteries, so you will need to supply your own AAA batteries to get it working. I'd suggest getting rechargeable batteries. Finally, you get an 18-month warranty for the entire mouse. There are some problems with compatibility, as this mouse will only work with Linux, Windows 2000, XP, Vista, 7, 8, and 10 machines. There are some problems with Macs.

People who have used this mouse have experienced fewer symptoms of shoulder pain, hand strain, and even wrist strain. By looking at reviews, it is apparent that this is the go-to mouse for many big companies who need to purchase in bulk. Just like with some of the other mouse options for shoulder pain, people have complained it does take a little bit to get used to it.
If you are going to use your mouse for a lot of office work, editing, or general computer usage, this is a great choice if you don't have a Mac. If you are looking for a gaming mouse for shoulder pain, you may want to look elsewhere.
The J-Tech Digital Wired Ergonomic Vertical USB Mouse with Adjustable Sensitivity is a fancier option which may look a bit intimidating to some people. It looks a bit like a shark fin, with a gorgeous LED glow. You can turn the light on or off if you prefer, but you can only have one color: blue.
The ergonomic design of the mouse has been created to specifically reduce shoulder pain. It adjusts your hands so you have what is called a "neutral" hold on the mouse. This one is so popular because the palm rest is removable so you can get a more customized hold and grip.
The J-Tech is made of ABS with a working voltage of 5V. It has a power utilization of 165 mA. If you are a gamer, the response rate is quite good at 125 Hz. It is compatible with a wide variety of operating systems, including Windows 7/8/10/Vista/XP/Mac OS X and Linux. When you get the mouse, it is packaged extremely well, comes with a very complete user manual, and quality parts.

It may look a bit big, but the product dimensions are small enough that people with smaller hands will like this one. To some people, it can take some time to get used to the joystick feel, but you will. Overall, it is lightweight and won't cause strain. For gamers, this becomes increasingly important.
There have been tons of positive reviews for this mouse, especially from gamers and those who need more functionality. Customers who have purchased this one have been surprised and pleased with the unique design. As mentioned, many people found there was a bit of a learning curve and it took some time to get used to the hold.
You may even experience more fatigue the first few days. After your hands start to settle on it, you will reap the rewards. Customers seem to prefer the wired version, especially for gaming, because of the increased response time. Those who aren't gamers had good things to say about the wireless option.
If you have a few days to get used to the mouse, the J-Tech is going to be one of your best wireless or wired versions. Don't be intimated by the shape!
The LEKVEY Rechargeable 2.4GHz Optical Vertical Mouse is another design that has science behind it. Not only does this one help to relieve shoulder pain, but it will also help to relieve hand and wrist tension when you grip it for a longer period of time. It doesn't look as stylish as some of the other options on the list, and it probably won't last as long.
There are a few button options on this mouse, with the "page back" and "next" features standing out the most. They work almost instantly, which is helpful for people who don't have time to wait. Your internet browsing will be much easier. It is easy to set up. You just need to take it out of the box and plug it in.
There are wireless functions, so you will need a USB port to put the receiver into the computer. You will get a rechargeable battery out of the box, so you may need to charge it before you use it, though there is some charge shipped. There are three DPI settings you can choose from. It has almost unlimited compatibility for Windows and Linux systems, but it isn't compatible with Mac or Apple products.

Customers who have this mouse have had pretty good results. They have reported fewer pains in their arms and wrists. Once again, some have complained it takes time to get used to it, but there are fewer overall reports that say this. Most people say you need to just temper your expectations when you buy this mouse. It is the cheapest option on the list for a reason.
Overall, this is a great mouse that is a good starter option. This isn't going to be the best ergonomic mouse you've ever used. However, if you are just looking for something for casual computer usage, it isn't all that bad. If you use your computer frequently or you play games with this mouse, it may not be the best option.
The Evoluent VerticalMouse C Right Wireless was designed for those who use their mouse with their right hands. It adjusts your hand in a slightly different position than some of the other options on the list. It puts your hand into a "handshake" position, which is more natural for your muscles and tendons. While there is some speculation this isn't the case, it does work for some people.
The design looks similar to the other mouse options on the list, with a bit of a glossier finish which does tend to get fingerprints easily. There are two function buttons: one above your thumb and one below it.

On the other side, there are three finger-sized buttons which align with the average hand. There is an inset to support your pinky (which is rare) and a scroll wheel between your top two fingers. In total, it has four LEDs on the top to indicate the pointer speed from low to high.
This mouse comes with some great Mouse Manager software which will help you to configure the buttons to perform tasks you'd like, such as moving through the browser tabs, adjusting volume, or closing windows. This helps people who perform the same tasks repeatedly.
Those who use this mouse do believe they have increased control of the mouse, and they are able to make more precise movements, making it somewhat popular amongst gamers.
You never have to change your grip, and the materials don't encourage sweating. For users who tend to put some tension in their hands, they have been able to reduce the pressure and feel less hand strain as well as less shoulder pain.
The Evoluent VerticalMouse C Right Wireless is a great comfortable option for performing common tasks in an office or design setting. While the science behind the design is some dubious, there are real reviewers who have found shoulder pain relief.
One great thing is that Evoluent offers a three-day money-back guarantee which will give you some time to try it out on your own to see if it works for you. Unfortunately, it isn't great for people who want a left-handed mouse. You should note that it is a bit more expensive.
If you are experiencing shoulder pain when you spend too much time on your computer, you need to find an ergonomic mouse that will help you. Remember that repeated motions and continued strain can result in shoulder pain for years to come