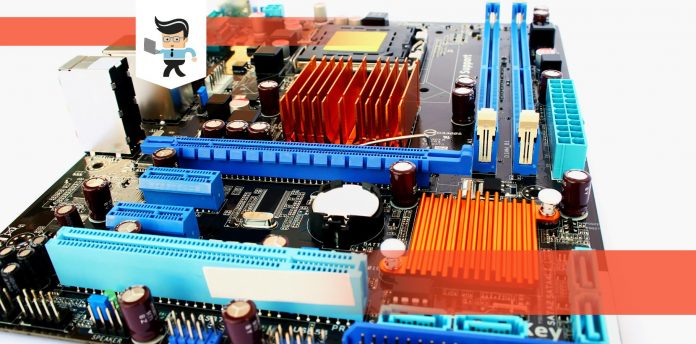 What is the best motherboard for i7 8700k? It is a question that has been haunting many different message boards and threads for a long time now. Just because something is compatible with a certain thing doesn't necessarily mean that it is good enough for it.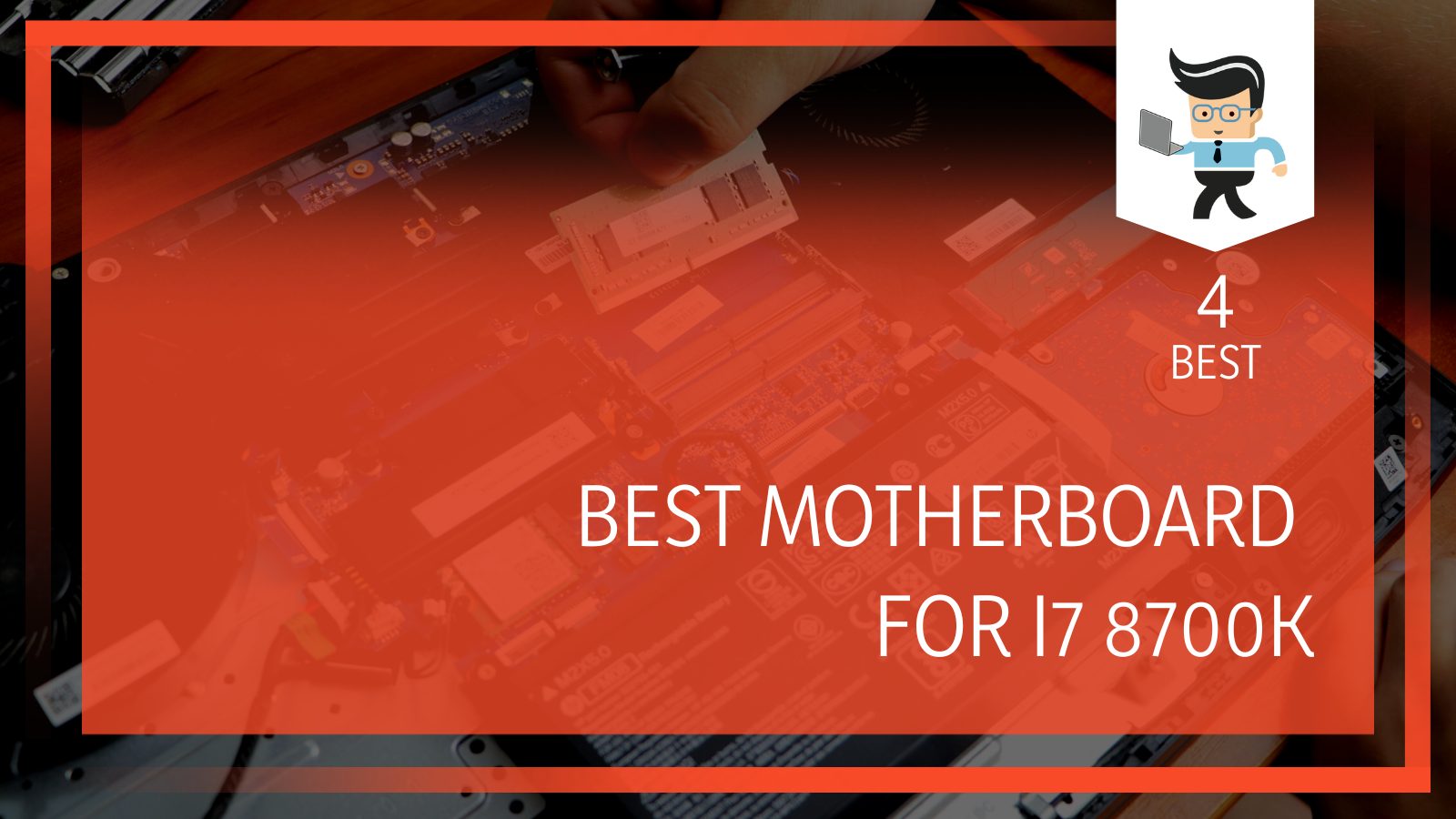 There is some confusion about whether or not certain motherboards that you see advertised a lot are even the best options. Some are and some aren't. The good news is that there are plenty of i7 8700k supported motherboards to choose from, you just need to make that choice for yourself.
Some of the top manufacturers have started to create complete lines based around i7 8700k and with so many options, there have been some missteps. For one, they have tried to rush some of these motherboards onto the market and they haven't always delivered the best results.
Others have done really great work but the boards aren't the best looking. You will just need to think about your own needs as you read through these reviews. Not only did we look at the specs for ourselves, but we looked at other reviews and tests to see what actual long-term users thought.
Comparison Table
What Is The Best Motherboard For i7 8700k?
We've been able to round up some reviews of our favorite options for gaming motherboard for i7 8700k, including some fan-favorite motherboards.
Take a look at our reviews:
Gigabyte's AORUS line is a fantastic one, and of the list, it is one of the most beautiful. It has RGB lighting in a few different places, a 12+1 power phase, great cooling, and three integrated M.2 heatsinks. As far as the tech goes, it is pretty great as well with 802.11ac 2×2 WiFi and Bluetooth 5.0, USB 3.1 gen 2 support, an integrated I/O shield, and Gigabyte's AMP-UP audio.
Specs
ALC1220-VB Enhance 114dB(Rear)/ 110dB(Front) SNR in Microphone with WIMA Audio Capacitors
Intel® Gigabit LAN with cFosSpeed
RGB FUSION 2.0 with Multi-Zone LED Light Show Design, Supports Addressable LED & RGB LED Strips
Smart Fan 5 features Multiple Temperature Sensors and Hybrid Fan Headers with FAN STOP
Front USB 3.1 Gen 2 Type-C™ Header
Supports 9th and 8th Gen Intel® Core™ Processors
Dual Channel Non-ECC Unbuffered DDR4, 4 DIMMs
Intel® Optane™ Memory Ready
Multi-Way Graphics Support with Dual Armor and Ultra Durable™ Design
12+1 Phases Digital VRM Solution with DrMOS
Advanced Thermal Design with Direct Touch Heatpipe
Onboard Intel® CNVi 802.11ac 2×2 Wave 2 Wi-Fi
Triple Ultra-Fast NVMe PCIe Gen3 x4 M.2 with Triple Thermal Guards
USB DAC-UP 2 with Adjustable Voltage

What You Get
Once you get the motherboard itself, you will also get a  WiFi antenna, SATA sables, RGB extension cables, the G connector, screws for the M.2 slots, two thermal probes, two velcro straps, a set of AORUS stickers, a driver and utility CD, and a user manual.
At first glance, this may look like a more basic motherboard. It has all-black details with just a bit of silver here and there. Everything is pretty basic, as is usual for AORUS motherboards.
This motherboard uses Intel's LGA1151 socket, Intel Z390 boards support both 8th and 9th generation Intel Core processors. It also has the 12+1 power phase design which includes a digital PWM controller and DrMOS. There are two heatsinks that will help gamers with heat build up, as well as a heat pipe that makes direct contact with the MOSFETs to accelerate cooling.
Everything is pretty seamless, which makes for a great look and even better performance. In the top corner, there is an 8+4 pin EPS connector and a 4-pin fan header. There are an additional two 3-pin fans for the CPU fan and another optional fan. Then, you have four memory slots that use the industry-leading  Ultra Durable Memory Armor. The design of this helps to prevent PCB distortion/twisting and plate bending that is really common in today's world of hot builds. It can also help to prevent any ESD interference.
Around the edges of this motherboard for i7 8700k, you get two RGB headers (1 4-pin standard, 1 3-pin ARGB), a 24-pin ATX power connection, 4-pin pump header, USB 3.1 gen 1 header, and a USB Type-C internal header (USB 3.1 Gen 2). As you move through the board, you will get a Thunderbolt header and six SATA 6GB/s ports, controlled by Z390.
Along the bottom of the board, there are a ton of headers and connections that will help make your builds easier. They include (from left to right): the audio headers, 2 RGB headers (1 4-pin standard, 1 3-pin ARGB), TPM header, COM port header, two USB 2.0 headers, a POST code display, three 4-pin headers (2x fan, 1x pump), and the front panel headers. With expansion slots, there are three PCI-Express 3.0 x16 slots and three x1 slots.

These boards have always been amongst the favorites of builders. It is eye-catching without being distracting. For a motherboard for i7 8700k, it is a great choice. You have some great connectivity as well as some expansions that will make it easier to use and fit different types of builds. The addition of Bluetooth 5.0 is great as well as the inclusion of Wi-Fi. The internal header for the USB 3.1 gen 2 port is something you shouldn't come to expect, but it is definitely good.
As far as power goes, you will be hard-pressed to find a more powerful board. This helps not only with performance, but with overclocking. You will be able to push this board much further than you would other boards. Thanks to the well-thought-out (and executed) cooling system, you won't have to worry about overheating.
In the past, Gigabyte wasn't always beginner-friendly, especially with their BIOS. Now, they have an EZ mode to keep everything easy or a deeper dive portion to make everything personalized. You will need to download Gigabyte's Easy Tune software and the RGB Fusion software, but they are easy to use.
Great design; amazing power; updated BIOs; cooling is powerful; great overclocking; 12+1 power phase design + optimized CPU power delivery plane; 3 M.2 slots; and good versatility
A bit on the expensive side compared to some others on the list.
MSI's Z390-A PRO is a fantastic option for gamers looking for the best motherboard for i7 8700k. It has some amazing features and a ton of connectivity for those who need boards that are a bit more versatile.
Specs
CHIPSET: Intel® Z390 Chipset
DDR4 MEMORY: 4400(OC)/ 4300(OC)/ 4266(OC)/ 4200(OC)/ 4133(OC)/ 4000(OC)/ 3866(OC)/ 3733(OC)/ 3600(OC)/ 3466(OC)/ 3400(OC)/ 3333(OC)/ 3300(OC)/ 3200(OC)/ 3000(OC) / 2800(OC)/ 2666/ 2400/ 2133 MHz
MEMORY CHANNEL: Dual
DIMM SLOTS: 4
MAX MEMORY (GB): 128
PCI-E X16: 2
PCI-E X1: 4
2 SLOT: 1
FORM FACTOR: ATX
Supports 9th / 8th Gen Intel® Core™ / Pentium® Celeron® processors for LGA 1151 socket
Supports DDR4 Memory, up to 4400(OC) MHz
Turbo M.2: Running at PCI-E Gen3 x4 maximizes performance for NVMe based SSDs.
Multi-GPU: With Steel armor PCI-E slots. Supports 2-Way AMD Crossfire™
Intel Turbo USB 3.1 Gen2: Powered by Intel USB 3.1 Gen2 controller, Turbo USB ensures an uninterrupted connection with more stability and fastest USB speeds
If you are looking for a great motherboard that isn't going to break your budget but will certainly give you some great performance, then the MSI Z390-A PRO is a fantastic choice. With a great design, some good parts, and some of the next customer support in the industry, you really cannot go wrong with making this choice.
This motherboard has some of the best design on the list, coming in at a beautiful design that looks expensive, even if it isn't the priciest option on the list. There are silver and black options available, though the silver does tend to be a bit more difficult to find and get. You also have separately controllable RGB LED lighted areas so you will be able to pick your experience.
This is a motherboard that was designed with gaming in mind, so you will see a bunch of features that help to support that type of computer usage. This includes (but isn't limited to) steel DDR4 slots that will help to reinforce the strength and avoid tears. The entire motherboard is one of the strongest builds, perfect for someone who likes to tinker with their motherboards and get a more personalized feel.
The connectivity is great as well, and thanks to the dual-Turbo M.2 connection, you will be able to reach speeds of about 32 GB/s. The software is great as well, and they've been excellent at keeping everything updated and meeting the needs of their consumer base, thanks tot he UEFI BIOS. You get a 15KV anti-surge guard and an Intel i219V chip that offers decent network connectivity, but you may have some problems pushing it too far.

Overall, you cannot go wrong with an MSI motherboard, especially with their updated customer support and their amazing builds. You will have to look at some of these limitations and see if they are a problem for you, but we don't think they will be for most people.
Has M.2 Shield; great for those who like to add or take away features; great RGB lighting features & customization for a more personalized feel; beautiful build
Lacks Wi-Fi; standard features can sometimes be a bit basic; some design issues for building
The EVGA Z390 Dark is a fantastic motherboard that is a bit older than some of your other options on this list, but that doesn't mean that it isn't worthy of your consideration. It has some of the best overclocking potential, but there are some limitations in the powers.
Specs:
Intel Z390 Chipset, supports Intel Core 8th & 9th Generation Processor Family for LGA1151 Socket
E-atx form Factor
2 DIMM Dual-Channel up to 32GB 4600+ MHz
7 USB 3. 1 Gen2 Ports (5x Type-A, 1x Type-C, 1x Type-C Header)
6 SATA, 2 M. 2 Key-M 110mm up to 32Gbps, Intel Wi-Fi/BT, 2x Intel Gigabit NIC (10/100/1000)

What You Get
Inside the well packaged shipping container, you get the motherboard itself, the warranty, some company information, the full size virtual guide, rear I/O shield, two plastic WiFi Antennas, four SATA 6Gb/s Cables, SLI bridge, two temperature probe connectors, two M.2 Thermal Pads, M.2 screws, mainboard mounting screws, 10 very tall standoffs, plastic case badge, tiny 8GB USB flash drive (contains drivers) and the installation guide.
This isn't going to be the biggest motherboard out there, but it does have some great style. It has a matte black body with some gold accents that will help it to stand out. Everything is laid out pretty similarly to every other motherboard out there, but some of the design choices help with airflow. The black aluminum heatsinks are particularly gorgeous.
There is a lot to like here. There are three full-length EMI shielded (and reinforced) PCIe 3.0 x16 slots and a single PCIe 3.0 x4 slot which shares bandwidth with the 2nd (bottom) M.2 slot, which seems like a lot. However, you will have to be smart about setting up everything or you won't be able to use them all.
Be sure to look at the virtual guide to get some insight on installation and what works the best. Another great thing is that when you enter the Z390 Dark BIOS, you will be able to choose between automatic overclocks (Gamer Mode and OC Robot), the default settings or, or you can enter into the BIOS and change it on your own. This BIOS is easy to use and the extra tab (it has 6 instead of the traditional 5) can help with overclocking.

The Z390 Dark is a decent board that actually delivers far more than you'd expect. The truth is that if you are smart about it, and you don't dwell on some of the connections and lackluster bits (two DIMM slots is a bit disappointing), you will find a good motherboard here. This is a gorgeous motherboard that is quiet while still being powerful. The biggest problem is that the motherboard isn't big enough to offer more connection nor small enough to be considered "small."
Even though this is going to be one of the most affordable options for a motherboard for i7 8700k, there are some things you will certainly want to consider. It delivers on performance so if you aren't looking for the most souped up machine, it will do just fine.
Extremely good build quality; 3 Reinforced & EMI Shielded PCIe 3.0 x16 slots; great personalization options; BIOS settings are amazing; good warranty; Creative Sound Blaster Recon3D & NU Audio Amplifier
Price is a bit expensive; RGB features lacking; no M.2 Heat Spreaders;  Dual DIMM Design
Overall, if you love Asus's software suite and you want to pay a little bit more, the Asus Rog Strix Z390-H Gaming LGA1151 is a great option. If you aren't a fan of the software suite, or you can't justify paying for it, this might not be for you.
Specs
Socket: LGA 1151
Chipset: Intel Z390
Form Factor: ATX
Voltage Regulator: 10 Phases
Video Ports: DisplayPort 1.2, HDMI 1.4
USB Ports: 10 Gbps: (1) Type-C, (3) Type A5Gb/s: (4) Type A, (2) USB 2.0
Network Jacks: (1) Gigabit Ethernet, (2) Wi-Fi Antenna
Audio Jacks: (5) Analog, (1) Digital Out
Legacy Ports/Jacks: (1) PS/2
PCIe x16: (3) v3.0 ( x16/x0/x2*, x8/x8/x2*, x8/x8/x4*)(*Two lanes shared w/SATA 5-6)
PCIe x1: (3) v3.0
CrossFire/SLI: 3x / 2x
DIMM slots: (4) DDR4
2 slots: (1) PCIe 3.0 x4 / SATA*, (1) PCIe 3.0 x4(*Consumes SATA port 2)
SATA Ports: (6) 6Gb/s (Port 2 shared w/SATA M.2, 5-6 w/PCIe x16-3)
USB Headers: (1) 10Gb/s Gen2, (1) v3.0, (2) v2.0(Consumes PCIe x1 slots 2/4)
Fan Headers: (7) 4-Pin, (1) Asus Fan Extension Card
Legacy Interfaces: Serial Com Port, System (Beep-code) Speaker
Other Interfaces: FP-Audio, (2) RGB-LED, Asus NODE, TPM, Thermistor, (1) D-LED
SATA Controllers: Integrated (0/1/5/10)
Ethernet Controllers: WGI219V PHY
Wi-Fi / Bluetooth: Intel 9560 802.11ac 2×2 (1.73Gb/s) / BT 5 Combo
HD Audio Codec: ALC1220
Warranty: 3 Years

What You Get
The ROG Strix Z390-E Gaming comes shipped extremely well with an installation disc, four SATA cables, RGB and addressable LED extension cables, cable ties, a thermistor, a legacy high-bandwidth SLI bridge, an ROG-branded Sunon MagLev MF40101V2-10000-G99 chipset fan, a dual-band Wi-Fi antenna, printed manual, ROG sticker kit, a Thank You card, and a few other little cheap "extras" you will probably throw away.
This is a great motherboard for i7 8700k that has some mid-level features. It has competition coming from both sides, with more expensive boards being more powerful but more affordable models being better values. There are some added features and gaps filled with improved software and RGB options. For those who are focused primarily on performance, it is a fantastic overclocker.
This motherboard has eight cores and eight additional threads to keep everything working. In fact, that makes it much more powerful than most other motherboards in this price range. The two CPU-connected x16 lengths PCIe slots have a ton of support so they will be able to support the weight of two graphics cards. The metal heat spreaders help to keep the temperature down over the M.2 storage slots. There is also an integrated I/O shield and a really great looking I/O panel connector.

Overall, this is the type of board that you have to be into before you even buy it in order for it to be the best purchase to make for a motherboard for i7 8700k. It has competitors that are closely priced that do just as much, if not more, and don't require the constant software updates that this one needs. The problem here isn't with performance or what you get once you set everything up, it is simple about value.
If you are going to be building something that is showy or beautiful, then maybe consider this. If you like Asus' software, then this is something to consider. Overall, there are just some things that you won't get for the price that you could get for it with other brands.
Extremely efficient build; great software to control it; amazing for overclocking while gaming
The price is something to think about; some features aren't standard that you may get with others
Your motherboard is one of the central tenants of your computer, so you need to pick a motherboard that you are comfortable with and that will give you the power that you need. For gamers, the motherboard is integral to picking many of the other pieces that you will use. This isn't a decision you should make quickly or without plenty of research.
Overall, there are plenty of great options when you are looking for an i7 8700k compatible motherboard. You will need to do some research, look at the specs, and make a decision for yourself, however, because the market is extremely wide at the moment. Everyone will be looking for something different, so the brands are really trying to deliver.
Personally, I'd go with something that has been on the market for a little bit longer because it gives you some time to see how it performs and whether there is any degradation, which seems to be a bigger problem with this particular set of motherboards.
Do your research, read reviews, and make your own list of things that you want. Of course, you will need to buy other gear that will support its performance, so you will want to think about that as well. With some of the options listed above, you will be off to a great start.