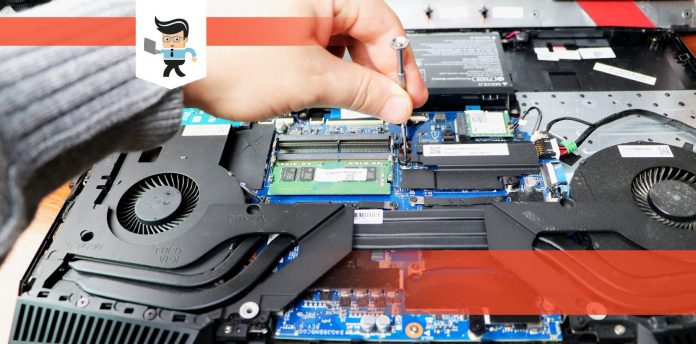 Buying an x399 motherboard is a decision that you shouldn't take lightly. You will need to do your research before you can make the purchase. A motherboard is built to work as a circuit and keep your PC operating at peak performance.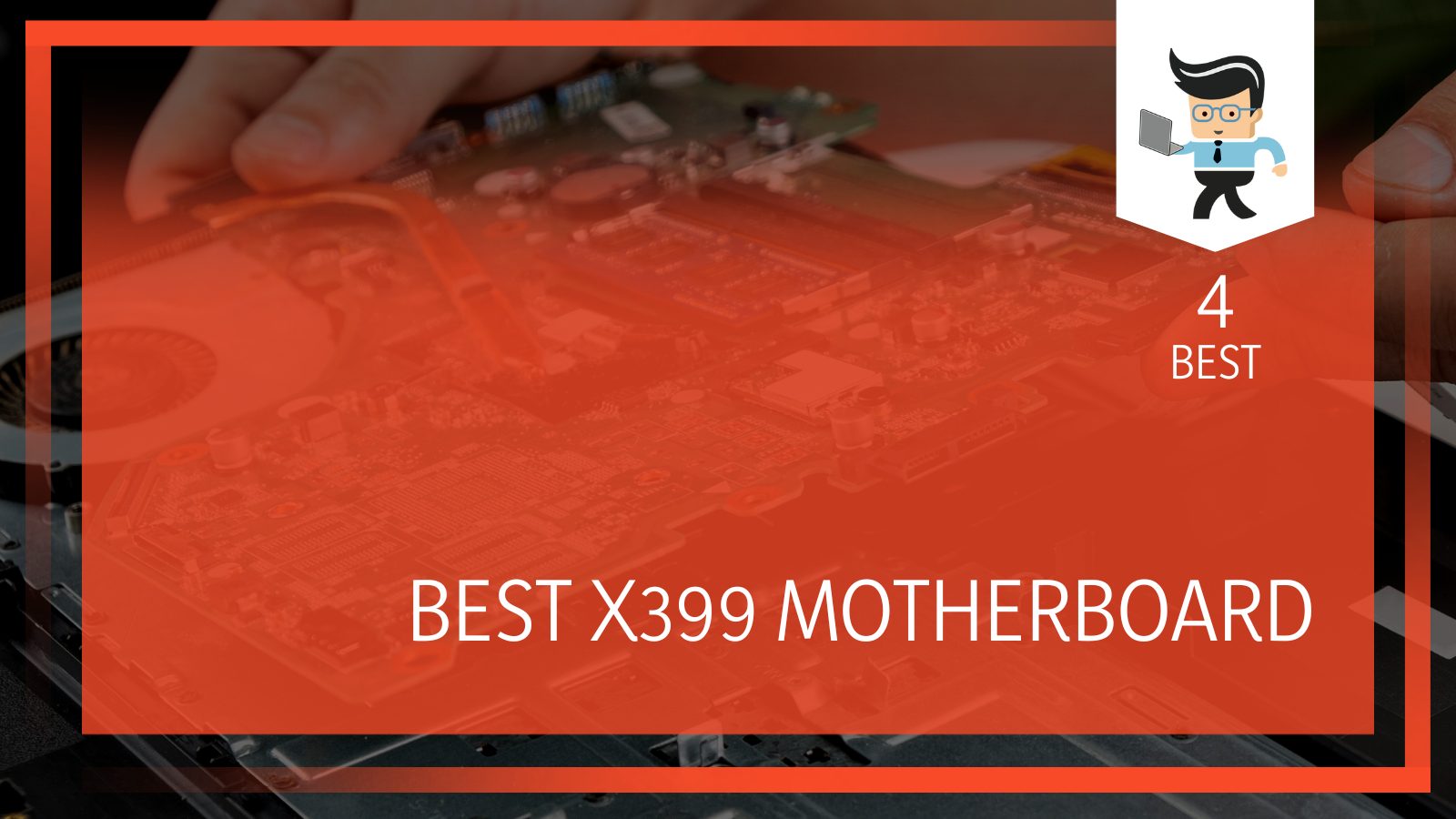 Many think of it as the backbone of the computer, and thus, the area to spend as much as you can. If there was ever somewhere to splurge, this may be it. It is important to get a motherboard that offers you all that you need and maybe a few extras that you can build on into the future.
Remember that your motherboard needs to communicate with the rest of your computer and facilitate the performance of the CPU, RAM, and more.
Even if you know a lot about building your own computer and you've purchased a motherboard before, you should still read this x399 motherboard comparison to get a better idea of what you need.
Comparison Table
Selecting The Best x399 Motherboard
When trying to choose the best x399 motherboard, you need to sit back and take quite a few things into consideration. Do not make this decision hastily. Instead, you want to think about how you will use your computer.
Will you overclock? How long will you game?
Will you purchase a liquid cooling system? Each of these questions can shape the x399 buying process. There are some extremely budget friendly options for an x399 motherboard, but are they really beneficial to you?
In our search, we tried to find motherboards that balanced performance and budget. It is possible to find motherboards that perform well and won't break your budget, you just need to do some digging. To start, we looked at these factors:
Form Factors were the first thing we looked at because this dictates the size of the motherboard and the number of expansion slots. It is also a good way to determine if the motherboard will appeal to a wide number of people. If you do not get the form factor correct, your motherboard will not work with your other parts. The easiest way to determine the right size is to measure your old motherboard and use that as a guide.
The Processor Socket comes in one of three forms, an LGA, a PGA, or a BGA. PGA sockets are the most common because they can be upgraded and improved. They can also be adapted into a different processor socket. You will need to weigh what you need to use your PC for and what accessories you will have to determine which motherboard has what you need.
Random Access Memory or RAM dictates the amount of and type of memory that you will have on your PC. In general, the more, the better. You will want to think into the future when it comes to RAM, because some games will take up a lot of space. A motherboard should have no less than 16 GM of RAM. You should also look for memory slots- the best motherboards will have at least four, but preferably more. Premium motherboards can have as many as twelve slots.
PCI Slots are used for expansions, so you will want to get as many of those as possible as well. It will depend on how you use your computer, but gamers will need at least one slot. You should know in general how many PCI slots you will need. Remember that there are different sizes, so be sure to read down the features list to see if there are more.
Some motherboards have Wi-Fi capability, and others don't. If you are buying a motherboard, opt for one with built-in Wi-Fi.
Of course, there are some other features out there that you may want to consider. These include audio features, BlueTooth, gaming accessories, and more. It can be impossible for you to get everything that you'd want, but you can get pretty close. You will just have to think where you can make concessions and where you can't, and then go from there. For us, it is easy to make compromises on audio quality, for example.
Best x399 Motherboard You Can Buy: Our Options
In order to pick the best options for an x399 motherboard, we looked through many different options. There are so many out there and some of them come with a lot of reviews and hype whereas others aren't as popular but maybe should be. We looked over reviews, watched videos, and looked over test results to see which ones we should recommend. We came up with these:
| | |
| --- | --- |
| Pros | Cons |
| Stable | 1×1 Wi-Fi Adapter |
| Great Price | No Accessories |
| Good VRMs | No M.2 Heatsinks |
Features:
11-phase VRM;
DDR4-3600+ (OC) support;
Asrock USB 3.1 Type A and Type C 10 Gbps ports;
Super Alloy aluminum heatsink;
Premium memory alloy chokes;
Nichicon 12k Black Caps;
Dr MOS;
3x Ultra M.2 PCIe x4;
4-way NVIDIA SLI,
4-way AMD CrossFireX;
BIOS Flashback;
Hyper BCLK Engine III
Review:
The Asrock X399 Taichi is one of the best value-for-your-dollar options that you can get. Part of the iconic AMD Threadripper family, it is a more subdued and classic motherboard. It has gear-shaped heatsinks that are flashy, but it doesn't have the bright colors that many motherboards seem to have.
Everything is fairly standard, including the rear I/O, packaging, instructions, and the functionality. For those interested in sound quality, the Asrock comes with an EMI shield to prevent interference. It also has two U.2 ports for NYMe SSDs and four PCI Express slots in x16, x8, x16, and x8 modes. The M.2 slots are good, but they do not have any heat spreaders, which is something to note.
One of the things that stands out about the Asrock X399 is that it is made of extremely high-quality parts. While you do still need to be gentle, it feels sturdier than other motherboards. This is especially effective when overclocking as you will be able to use higher RAM frequencies and still get a good performance ratio.
To set itself apart, the Asrock X399 has power, reset, and Clear CMOS buttons directly available. This is a feature that has somewhat fallen off to the dismay of many builders.

As for the downsides, there are only a few. Namely, the onboard wireless is somewhat weak. The lack of heatsinks is disheartening as well, especially for something this powerful.
| | |
| --- | --- |
| Pros | Cons |
| Excellent Storage Choices | No Internal USB 3.1 Type C Headers |
| 10Gb Lan | The Pricier Option |
| Good VRM Quality | |
Features:
11-phase VRM;
DDR4-3600+ (OC) support;
Asrock USB 3.1 Type A and Type C 10 Gbps ports;
Super Alloy aluminum heatsink;
Premium memory alloy chokes;
Nichicon 12k Black Caps;
Dr MOS;
3x Ultra M.2 PCIe x4;
4-way NVIDIA SLI,
4-way AMD CrossFireX;
BIOS Flashback;
Hyper BCLK Engine III;
Aquantia 10 Gb LAN;
Creative Sound Blaster Cinema 3 audio
Review:
It should be clear by now that we are fans of the Asrock X399 motherboards. This one is a bit different than the one mentioned above because it was designed with gamers in mind. It follows in the footsteps of the other Asrock board in terms of appearance. You aren't going to get anything too flashy here, but you can add your own LED strips.
The features included in the ASRock X399 Professional Gaming motherboard make it the best choice for gaming. You'll get a wireless AC plus Bluetooth module, two Intel 211AT Gigabit NICs, and an Aquantia 10Gb Ethernet. If you are looking to seriously game for a long time, this is the type of motherboard you will need. It even has premium audio features.

Overclocking is a breeze with this motherboard, and it all comes from a clean power supply to the CPU. The biggest difference between this x399 motherboard and the one reviewed above is the 10Gb NIC. If you think you need that, you should absolutely choose this one. If you don't think you need it, you may want to look at the features of the two a bit closer to see if you can save some money.
| | |
| --- | --- |
| Pros | Cons |
| Good Performance | Price Is A Big High For Features |
| Best Looking Option | Overclocking Performance |
| Quality Design | |
Features:
Quad-channel DDR4-3600+ OC memory support;
Front and rear USB 3.1 Type-C;
4-way NVIDIA SLI and AMD CrossFireX;
Gold-plated capacitors;
Intel GbE LAN with cFosSpeed accelerator;
ALC1220 120dB audio;
RGB Fusion;
Smart Fan 5;
3x M.2 NVMe SSD with thermal guard
Review:
Design was clearly at the forefront of the creation of the Gigabyte X399 Designare EX. You will get everything and the kitchen sink with this x399 motherboard, including ample port options, features, and quality finishings. You will get two GbE NICs, wireless AC onboard, and USB 3.1 Type-A and Type-C connectors.
As far as that design goes, you will see RGB headers, a debus LED display, all of the hard to find Power/Reset/CMOS buttons, USB headers, fan connections, USB on the front panel, and more. For memory fiends, this motherboard supports both non-ECC RAM and ECC RAM.

The price on this one may be a bit shocking at first, and it is high. However, the performance cannot be discounted and if you have the extra cash, you won't regret it. You get the best of the best in all aspects here, from gold-plated audio jacks to an elegant design. As this wasn't really designed for gamers, the overclocking potential isn't as good as some others because there is a lack of power connectors.
| | |
| --- | --- |
| Pros | Cons |
| Amazing Features | Price Can Scare Some People |
| Good Customer Support | |
| Good Networking Features | |
Features:
Up to 128 GB DDR4 3600+ RAM support;
3 NMVe M.2;
Front USB 3.1 Gen2;
Front U.2;
5-way optimization;
FanXpert 4;
WiGig 802.11AD;
ROG Areion 10 Gbps expansion card;
SafeSlots for 4-way SLI and Crossfire-X;
Aura Sync RGB;
SupremeFX S1220 audio
Review:
The performance was clearly the most important thing for the manufacturers of the Asus ROG Zenith Extreme. It is letter-perfect when it comes to performance and offers some great features that the other motherboards on this list don't offer. If you want something with a little bit of it all, you may want to stop your search now. It has M.2 NVMe SSDs, U.2 connector, and eight DIMM slots for 128 GB RAM up to 3,600 MHz.
It also has built-in 802.11ad Wi-Fi that can go up to speeds of 4.6 Gbps. Everything is reinforced and made with high-quality parts. The motherboard itself does feel a bit lightweight, but we weren't able to find reports of people having problems with it.

Most people will agree that this is one of the best x399 motherboards on the market. You can customize nearly every aspect of the board and if you need to overclock, this is the easiest way to do it. Everything was built with efficiency in mind. Space is used well, power is used in a smart way, and they really make the most out of what they give you.
How To Pick The Best x399 Motherboard
If you are looking to buy an x399 motherboard and you know nothing about it, you probably have some questions about what you should even do. When you start researching motherboards, it feels like they throw so many statistics at you, mention the same things over and over again, and market things that don't seem like a big deal.
At the same time, you need to be smart about your budget and understand where you can save money and where you should splurge. There are some elements that not everyone will need.
Keep in mind that you will need to think about your own usage and the type of PC that you want to build. How many slots will you need? How much RAM will you use? Can you give up great audio in the name of space? Think about these questions for yourself as you shop.
Motherboard Basics For Beginners
If this is the first time you will be buying your own motherboard, you may have some questions. Well, we have answers:
1. How Much Do Motherboards Cost?
There is a rather large price range for motherboards. Motherboards for x399 can range from under $100 to over $1,000. Most people don't need to go over the $300 mark to get what they need. If you don't have a lot of money, you can find something that hovers around $100 and will give you enough.
However, you do want to get the best that you can, especially if you are going to be overclocking. The lower the price, the slower the speed. Note that these boards do go on sale frequently, so you should track the price and strike when there is a sale.
You can get a great motherboard for around $200. You will start to see some of the premium features, the quality finishings, and built-in Wi-Fi at this price. Go a little lower and you may see cheaper builds that may not last as long. Go higher and you will start to see more advanced tech, better lighting, more USB options, and better warranties.
2. Does CPU Matter?
The CPU that you pair with x399 absolutely matters. You will need to understand the CPU that you have and what it needs out of the motherboard it is paired with. If you aren't sure, read the packaging that came with your CPU. Most descriptions will also mention what CPUs will work with what motherboards.
3. What Size Motherboard Do I Need?
In general, x399 motherboards come in three different sizes – regular, micro, and mini. The smaller the motherboard, the fewer features you will get. Typically, if you need expansion slots, you should go for the "regular" size. If you aren't sure what size motherboard you need, measure your older motherboard as a guide.
4. What Ports Do I Need?
There are so many port options and in general, we think the more the better. You will never know which ports you will need, but you can make some good predictions. If you need to choose something to max out on, go for the USB headers. Most people think that they can just use extenders, but that will overwork the system and can actually cause problems. USB 3 ports are the ones that will take you the furthest.
5. How Many RAM Slots?
You want to find an x399 motherboard that has at least four RAM slots. If you get a mini motherboard, you may only be able to find two. Premium motherboards can offer up to eight. Most users will not need that many and can stick with the standard four. If you are going to need more, you will know ahead of time.
6. Do I Need Expansion Slots?
If you are a gamer and you do it on a regular basis, you should get expansion slots. This is especially the case if you play games that are heavy on the graphics or on the sound. Expansion slots can make your life a lot easier because you don't have to switch out and try to make things work. Don't pay too much extra just for expansion slots, however.
7. What Chipset Is The Best?
The motherboard doesn't determine the chipsets that you use, that is the CPU. Even so, you should double-check to make sure that the chipset is compatible with the motherboard. You also want to determine the overclocking capabilities that you need. As a general rule, you want to ensure that everything plays well together.
8. Do I Need To Overclock?
Overclocking is a great way to get all of the power out of your machine. Most mainstream users won't need to overclock at any point. If you plan on overclocking, remember to protect your system, ensure that you have a cooling mechanism in place, and know what you are doing. Take your cooling system seriously and, if you can do it, you should splurge on your motherboard.
9. Remember Audio!
If you are going to mix music, listen to podcasts, stream, or you just play games to hear the music, you might want to think about the audio quality.
For most people, this will be something that you don't even want to think about. However, motherboards for x399 actually have some great audio features if you need them. You don't even need to go to a higher model.
What Else Matters When Choose An x399 Motherboard?
There are some other extras that you can choose for your motherboard that may move the needle on the price but won't move the needle when it comes to your enjoyment and usage. It can get really confusing when you see things mentioned but don't think you will need them. Are you confused? No, that is probably marketing at work. You probably don't need certain things if you haven't considered them already.
Overall, when choosing the best x399 motherboard to buy, you have to go with your instincts somewhat. You, of course, want to look at your budget and determine how much you can spend. If you saved money somewhere else, you may want to put that money back into your motherboard.
This is a good place to spend a little more if you can. No matter what, do some research so that you are able to get what you really need and want. Motherboards can be returned and there are warranties, but they can be extremely difficult to get.