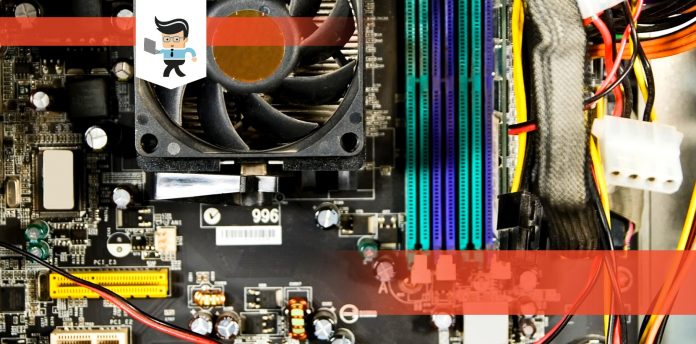 Are you looking for the best budget z390 motherboard to power your favorite games on your PC? We have researched the market and identified some of the best models for you.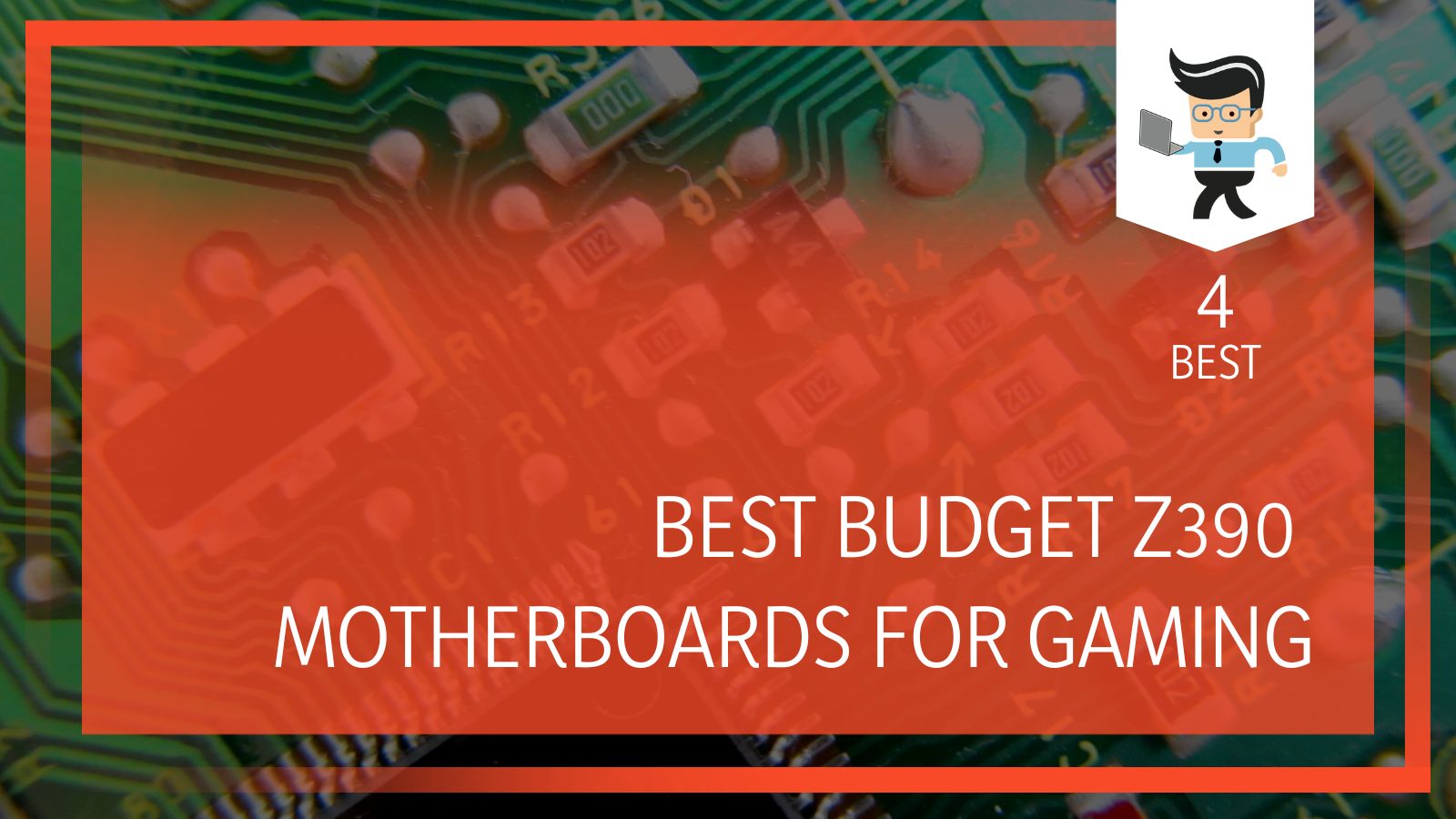 Any gamer would want to have the latest generation of motherboards with powerful upgrades which further enhance their gaming experiences. If that's possible at a budget price, it becomes all the more important to lay your hands on the absolute best.
Fortunately, you don't have to go through all the stress before you find a high-performing but low cost z390 motherboard to outfit your gaming PC.
In this article, we have outlined some of the best options to help you overclock on capabilities and improve your overall gameplay on your PC.
Comparison Table
What is the Cheapest z390 Motherboard for Gaming?
Before you decide on the best budget z390 motherboard for gaming on your PC, you have to consider some factors, including the performance impact and functionality these motherboards promise and deliver.
This is because of the overwhelming presence of fake review websites that are only interested in selling or recommending their own products.
As we proceed, we will shed more light on the most affordable z390 motherboards that are most suitable for your gaming build. Read on!
Pros:
• Great design
• Excellent performance with mainstream features
Cons:
• Costs a little more than other budget motherboards
If it's from Gigabyte, it's probably worth the hype and money involved. The z390 Aorus Pro does have all the aesthetic appeal you'd expect from a motherboard, but who cares? After all, that's not its primary purpose. Instead, it comes with great specifications that would no doubt have you enjoying every bit of your gameplay on your PC.
Sporting three PCI-E x 16 slots, it's definitely a keeper. One of the slots can cover full speeds while another is capable of 8x speed and a third with 4x speeds. You will seldom have interruptions playing your games. Then there's the fact that this budget z390 motherboard can handle dual-graphics systems from both AMD and Nvidia, much like its costlier counterparts.
You also get a large dose of memory to help out with larger games, thanks to steel strengthening on two of its PCI and memory slots. Further, the heatsinks featured at the top and southbridge of the motherboard come with brushed metal. This is coupled with more than enough RGB LEDs.
With ample support for 9th and 8th Gen Intel Core processors, you're further assured of maximum performances consistent with popular games. Onboard ports and the versatile rear IO complement your games rather than affect any performances.

If you're on a budget, this motherboard should be your first consideration. For gameplay effectiveness, the z390 Aorus Pro matches up to its rivals. All the mainstream features ensure you have a smooth time gaming.
Pros:
• Intel Turbo USB
• Reliable connections and operations
• Core boost technology
Cons:
• A bit overpriced
• Not as fast as you would expect
There's something about a motherboard that fits just about everybody's needs. This is the case with this one because it guarantees top-level performances even professionals would appreciate. Supporting the 8th and 9th generation Intel Core, you will find its operation every bit as reliable.
It will fit into any PC, including your gaming platform. It will also provide all the latest in storage standards, such as the dual-channel DDR4 memory and up to 4400(OC) MHz. As such, if you want to get going on your games, this motherboard will help you start the programs and applications faster. What's more, the loading time is vastly reduced while the productivity of your PC is boosted.
Sure, it's great for your pocket, but another advantage is the PCI-E gen3 x4 interface. This maximizes performance of various games along with a host of connectivity enabled, including the improved USB connections with faster speeds and more stability.

Considering its okay price and capabilities, the MSI Z390-A PRO, is one gaming motherboard you'd want. Also, the nice set of controllers would make paying for it worth your while. There's more than enough support for large graphics to make gaming easy on the eye.
Pros:
• Ultra-durable design
• Exclusive gaming LAN
• Affordable
Cons:
• Runs slowly with multiple memory functions
"Less money and all the basic features you need to have a swell time gaming" is a description often associated with the z390 UD motherboard. This motherboard also supports Intel's 8th and 9th generation CPUs, which makes it perfect for a vast number of games.
The Gigabyte Z390 UD comes with 3 PCI-E 3.0 Slots, one of which is equipped with Ultra Durable and long-lasting PCIe Armor. This armor provides the fastest slot coming in at a more than convenient x16 bus speed.
There's also an NVMe PCIe Gen3 M.2 Connector which helps with a high-speed connection at all times. You'll notice it has a bandwidth of up to 32Gb/s alongside SATA ports and connectors. That's not all, though.
The motherboard supports up to four RAM slots, which means you won't have to worry so much about the space your games occupy. Also, you can back that up with additional memory reaching 64GB.

This is a great gaming motherboard to own, especially with the price quoted. It packs decent Multi-way Graphics support with PCIe Armor and support system.
Pros:
• Quality performances
• Many plugins
• Good value for money
Cons:
• Lacks reinforced DIMM slots
If you're content with a good, new motherboard that does its job, you'll love this one. It even carries a little bit extra in terms of features. The z390 gaming edge motherboard is the one for you. Featuring a high-end chipset board, there's more to like by way of mainstream features for gaming.
This includes a pair of M.2 PCIe connections with both offering x4 bandwidth. This is especially needed if you make use of NVMe-based solid-state drives. There are also three PCIe 3.0 slots. You can put all three to different uses, especially when you need to add a GPU and a high-end graphics card. The third can be used for anything personal.
Whatever the case, it supports 9th Gen i9-9900K, i7-9700K, i5-9600K, and 8th Generation Intel Cores. This also comes with the Pentium Gold processors for LGA 1151 socket and Turbo USB ports. You'll have few complaints about this budget gaming motherboard.

With cost being one of the essential factors involved when buying a gaming motherboard, the MSI MPG z390 motherboard fits the bill. The mainstream considerations are worth it. That said, the performance you get will measure up to standards promised by pricier models.
Features to Help you Choose the Ideal Low Cost Z390 Motherboard for Your PC
If you've ever thought motherboards are difficult propositions, you're not wrong. They're one of the trickiest components to choose when building your computer. This is also the case when looking out for what fits in terms of applications and gaming.
Don't worry, though. As complex as motherboards like the z390 are, you'll learn just how to choose one for your gaming PC. If you want a perfect fit to complement other parts of your computer, read on. Keep in mind that the motherboard is so important that nothing else works without it!
Here are some features to look out for before settling on any pocket-friendly z390 motherboard for your PC.
1. RAM
RAM stands for Random Access Memory. The more technical term is DIMM (Dual In-Line Memory Module) slots. This part of the motherboard is essential because it plays a huge role in the amount and variation of RAM you want to use.
Most experts suggest that gamers stick to motherboards that can hold at least 16GB. This means less of a memory problem, especially when you need space for some rather large games. Also, a z390 motherboard with about four or more memory slots isn't a bad idea. This gives you the option of future upgrades and more RAM storage space.
2. PCI Slots
This is a connection port you'll find on the motherboard which enables you to connect expansion cards. As a gamer, you want a PCI that can pick up the pace. As such, having one full-speed PCI express x16 slot makes a lot of sense in addition to other slots. This way, you can make connections to multiple cards.
Perhaps you want to have fun with some music while doing some damage with a game you love. This is made possible with standard PCI slots. They accept your sound cards and other things like Wi-Fi adaptors.
3. SATA
When going for a budget z390 motherboard, more SATA ports mean more connectivity. SATA ports help you connect optical drives and storage drives, including an HDD or SSD. You want a motherboard that won't cost as much, but it would be better if it had all the SATA ports available for the drives you pack.
Since your needs revolve more around gaming, simple connections like the USB 3.0 and other variations of SATA gigabytes are important.
4. Form Factor
When you want to change your motherboard, selecting the right form factor is important. The ATX variety is very common with budget motherboards. You might have issues knowing what form fits, but you can find a solution when you measure your old motherboard.
In addition, using the ATX form factor is often a guarantee that you get more expansion slots. They can come in handy much later.
5. Processor Socket
From the motherboards outlined and reviewed above, you'll notice some differences with processor sockets. While there are many types out there, three major ones stick out today: LGA, PGA, and BGA. For Intel, LGA processor sockets are prominent, while PGA sockets are more common to AMDs.
The type of socket you run on your motherboard often depends on what processor you can buy. In all, it's an important part to consider even before buying a PC.
6. Other Features
Even if you won't pay too much for a budget motherboard, some features like Wi-Fi will add value. It will help you get in touch with other gamers online or make other connections. Quality onboard audio enablement and additional expansion cards will also help you enjoy gaming.
Conclusion
On a final note, having a functional gaming PC with the ideal budget motherboard is possible with the z390 series. It ensures that you have the best experiences and awesome processing speeds while playing your favorite video games.
This article has covered four of the most unique and cost-efficient z390 motherboards. With these, you can thrive with speedy game skills and silky moves without hitches.
Furthermore, these motherboards further pack the necessary hardware and software to complement your PC and improve your gameplay tremendously. In line with that, take full advantage of the information provided here and save some money!