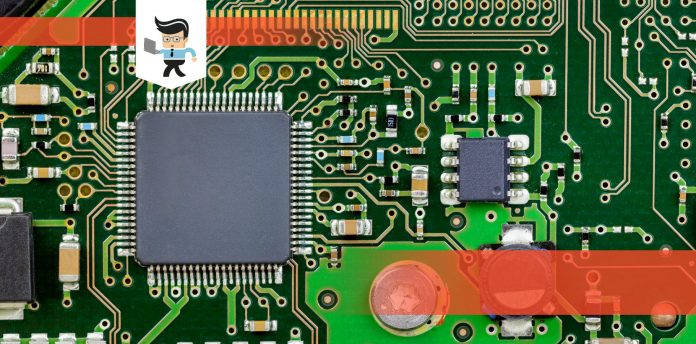 The Intel i5 8400 motherboard selection is an important factor in the computer build to run the rest of the equipment.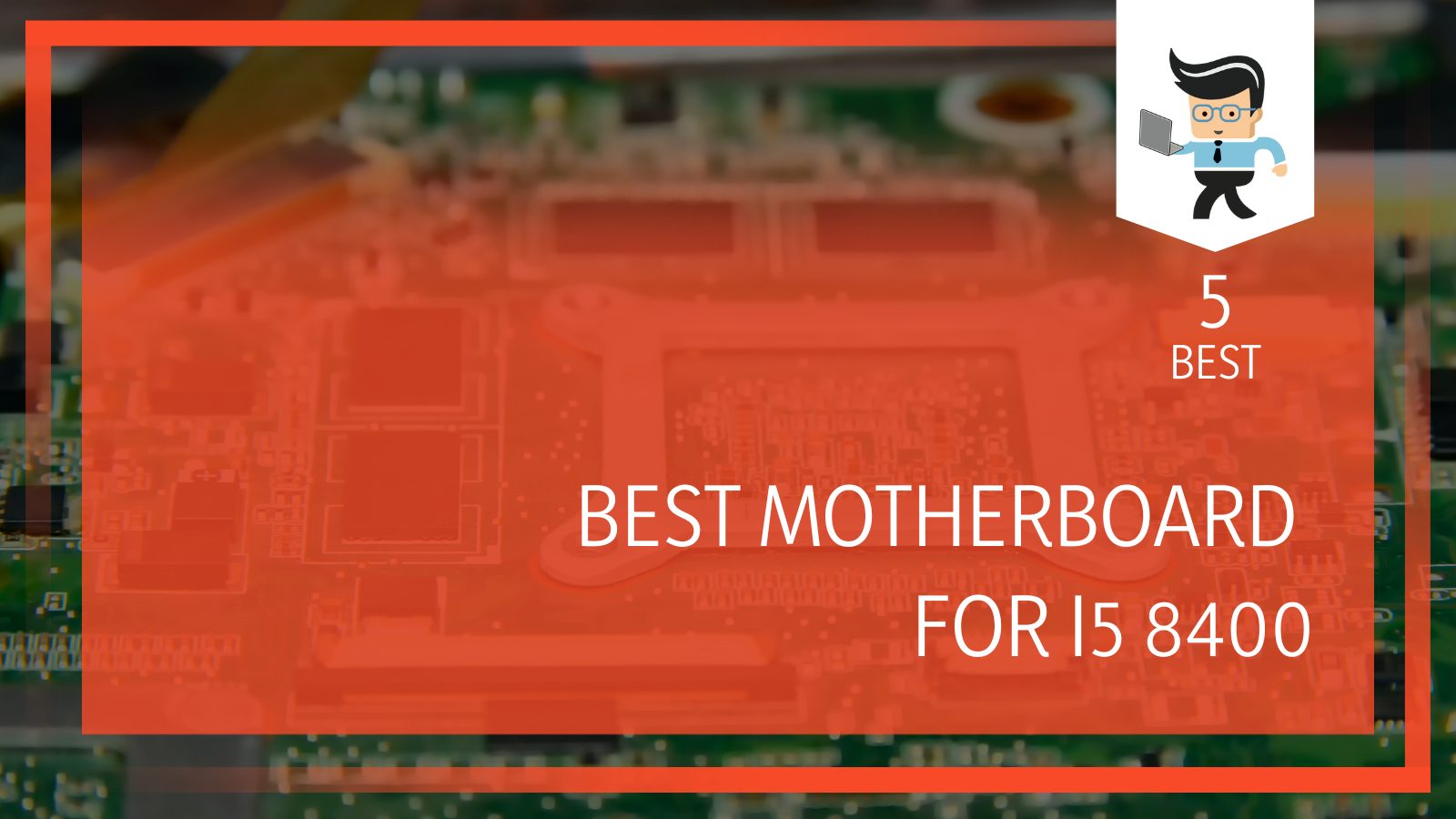 Because this processor is a locked CPU, it will not be worth it to select a very expensive motherboard because the i5 8400 does not support overclocking.
One of the biggest things to consider for the motherboard is that it will offer the ability to run enough fans and keep the CPU cool. Read on to find the best motherboard for Intel i5 8400 processors.
Best motherboard for Intel i5 8400
If you are building a computer around a motherboard to support the i5 8400 processor, then the Asus Prime Q370M-C is an excellent choice for both general use and gaming. It offers a good value for money with the ability to support up to 64 GB of DDR4 RAM, PCIe slots for a dedicated graphics card, as well as SATA, M.2, and multiple generations of USB.
The Asus Prime Q370M-C will be able to handle a gaming setup easily, and it is a good option to have if you know you will want to upgrade your setup later without investing a lot of money into a board.
Motherboards compatible with i5 8400
| | | | | | |
| --- | --- | --- | --- | --- | --- |
| | MSI B360M Mortar | Asus Prime Z370-P | Asus Prime Q370M-C | AsRock H370M Pro4 | MSI B360M Gaming Plus |
| Socket | LGA 1151 (Intel 8th Generation compatible) | LGA 1151 (Intel 8th Generation compatible) | LGA 1151 (Intel 8th Generation compatible) | LGA 1151 (Intel 8th Generation compatible) | LGA 1151 (Intel 8th Generation compatible) |
| Chipset | Intel B360 | Intel Z370 | Intel Q370 | Intel H370 | Intel B360 |
| M.2 Ports | 2 | 2 | 2 | 3 | 1 |
| PCIe Lanes | 4 | 2 | 4 | 4 | 4 |
| SATA 3 ports | 4 | 4 | 3 | 6 | 6 |
| Memory Support | DDR4 | DDR4 | DDR4 | DDR4 | DDR4 |
| Number of available DIMM Slots | 4 | 4 | 4 | 4 | 2 |
| USB ports | 12 | 4 | 6 | 6 | 4 |
The MSI B360M Mortar is a mATX type motherboard with an 1151 socket. It works through Intel B360 chipset. The product supports Intel 8th generation Core i7, i5, and i3 processors as well as Pentium and Celeron processors. It comes with PCI Express x16 3.0. The MSI B360M Mortar has 7.1 integrated audio along with Realtek ALC892, which is better in comparison to ALC 887.
There are 4 SATA III ports available within this motherboard for Intel i5 8400 and 2 M.2 ports as well. Talking about memory types, it has 4 memory slots that support DDR4 as the best option and can handle around 64 GB of your memory. It is known for its greater performance level as well. It can easily support frequencies of up to 2666, 2400 and 2133 MHz. Those video freaks can find DVI and HDMI video output options.
In terms of connectivity for USB peripherals, there are a couple of USB 2.0 slots, one USB 3.1 A, and one USB 3.1 C option available. In addition, there are two USB 3.0 Header options available. People looking for LAN connectivity will be satisfied as well. It has RJ-45 LAN option for Intel I219V.
This is a product known for its endurance. The motherboard comes with a solid passive cooling solution for the CPU VRMs, which ensures a greater level of stability throughout the gaming experience and maintenance of adequate temperature at all times.

This can indeed be one of the best motherboards compatible with i5 8400 processors from Intel.
The Asus Prime Z370-P is another good selection if you are looking for an Intel i5 8400 motherboard. This board runs on the Intel Z370 chipset. There is socket LGA 1151 which is one of the most crucial things to make a motherboard compatible with i5 8400, and it comes with 4 DDR4 DIMM slots to house your memory.
The product comes with 2 PCIe 3.0/2.0 x16 slots along with four 3.0/2.0 x1 slots. It has four SATA 6Gbs connectivity ports along with a couple of M.2 Sockets. In terms of connectivity for USB, it has 4 USB 3.1 Type A. However, it has no VRM heatsinks and no M.2 shields, which can be a deal breaker if these are features you are looking for.
The ASUS Prime Z370-P has support for overclocking, which you won't need to worry about because the i5 8400 is not a "K" line processor with an unlocked clock. If you are looking to get a board to use with future graphics cards and possibly upgrade to a different LGA 1151 processor you can overclock, it is a good option.
The onboard audio is decent as well. It uses Realtek ALC887 8-Channel HD Audio Codec along with Realtek RTL8111H Gigabit LAN.

Last, there is a 3 year of warranty on the Asus Prime Z370-P. If you are looking to use your setup for a while, having a multi year warranty is nice in case anything goes wrong with your machine and you need to replace the motherboard or associated components.
This can is one of the best recommendations of an Intel core i5 8400 motherboard from a power and efficiency standpoint. It comes with highly efficient Input-Output HSIO lanes. It supports more USB than the Z370 with 4 USB 3.1 ports and 2 USB 2.0. It also supports one PCIe 3.0 x16, two PCIe 3.0 x1 and one PCI lane. It even supports a PS/2 connection for a keyboard if you happen to have on that still uses the technology. The power-saving feature of this motherboard is showcased by the Advanced Standby/Smart Connect feature.
This lets the users idle at minimal power state and wake faster upon a return to a nominal state. By allowing the computer to remain connected to the internet even during low power states, updating mail and other processes is faster too. For example, it comes with an advanced chipset to support ambient computing. Ambient computing enables the wake-on-voice feature at even the lowest power setting.
The ambient computing feature is not unlike the Google Assistant or other digital assistant remaining functional even when the display is turned off. In addition, the latest audio digital signal processing unit (DSP) also lets the user use up to five voice-enabled features at a time, while also keeping the PC at a state of minimal power.
The Asus Prime Q370M-C also boasts integration of a segment of Wi-Fi with the chipset. The latest 300-series chipset includes the 2T2R 802.11ac W-Fi option. Credit for this Wi-Fi integration goes to the native connectivity option CNVi initiall introduced with the Gemini Lake processing unit. An explicit M.2 slot is meant to provide support to the PHY and antenna.
Among other significant additions, the product comes with built-in support for USB 3.1 of the second generation. This allows native connectivity for the motherboard over USB.
Most motherboard manufacturers don't consider the external controlling unit. However, that they have done so for the Asus Prime Q370M-C is incredible from the user's point of view. It provides greater connectivity and integration ability at a comparatively low cost for an i5-8400 motherboard.

This Asus Prime Q370M-C also makes a good i5 8400 gaming motherboard also suitable for editing and should be considered by anyone looking to create a build to do such things. It has the ability for some expansion in the future, if the user is looking to keep the motherboard for a while. In short, it gives at high value for money.
The AsRock H370M Pro4 is an excellent i5 8400 motherboard for modern use. The product supports 8th generation Intel Core processors, also known as the LGA Socket 1151 processors. The AsRock H370M Pro4 supports DDR4 memory with speeds up to 2666 MHz, which is slower than some of the speeds supported by other boards. It comes with two PCIe: two PCIe 3.0 x16, two PCIe 3.0 x1, 1 M.2 slot, and WiFi connectivity.
The AsRock H370M Pro4 can be a fantastic recommendation for gamers. It has advanced graphics support and will be able to run GPU's with ease, while the board itself supports output options like HDMI, DVI-D, and D-Sub with it.
The AsRock H370M Pro4 can deliver incredible audio quality as well, powered by its 7.1 CH HD Audio unit; using a Realtek ALC892 Audio Codec segment available with it, along with ELNA Audio Caps. There are 6 SATA 3, one Ultra M.2 PCIe Gen3 x4, and one M.2 PCIe 3 x1 and SATA3.

In terms of connectivity, there is are couple of USB 3.1 Gen 2 Type A and Type-C options. Additionally, there are 6 USB 3.1 Gen 1 along with 4 front and a couple of back-end slot. And it also comes with advanced Intel Gigabit LAN connectivity option.
This product is manufactured by MSI, which has long been recognized as a leader in motherboard producers. Because the aesthetic choice of components has become a more important consideration in the last few years with the introduction of lighted components and windowed cases, it comes with both Black and Red color options. It also offers the ability to customize the RGB lighting on the board through the use of MSI's downloadable software.
The MSI B360M Gaming Plus  uses the Micro ATX form factor along with LGA Socket 1151 CPU unit, as all motherboards compatible with i5 8400 and other 8th generation Intel processors.
The product runs through Intel B360 chipset. There are only 2 288-pin DIMM memory slots available supporting up to 32 GB of RAM unlike the 64 GB supported by every other board discussed in this post. It explicitly supports DDR4-2133/2400/2666 memory, which also puts it at a speed disadvantage compared to other options.

The B360M Gaming Plus offers other integrated features on the board such as Intel Gigabit LAN, VGA, DVI-D and HDMI outputs. The audio support is similar to the ASUS Prime Z370-P using the Realtek ALC887 7.1 channel high definition audio codec.
Conclusion
If you are looking for the best value for money and you need an i5 8400 gaming motherboard, then the Asus Prime Q370M-C is a good option. It supports 64 GB of RAM (4 total 16GB sticks of DDR4 RAM) and the ability to install a graphics card to handle the heavy lifting of graphics processing for modern gaming.
It may not have the fastest RAM support, the most expansion slots, or the most USB ports, but it represents an excellent, well-rounded selection of all of these features.