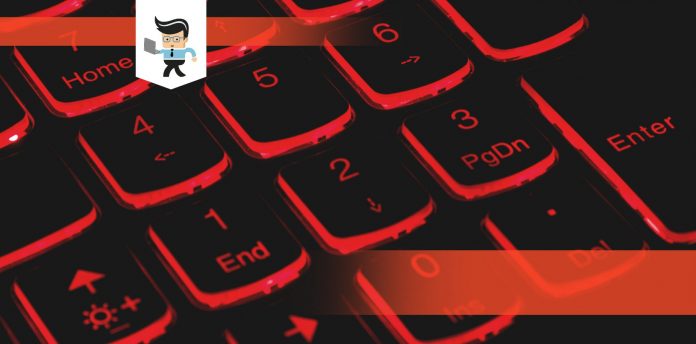 For an avid gamer, a mechanical numpad is very important, vital, even. You will appreciate it the more if you are fond of playing games that require the use of some extra buttons.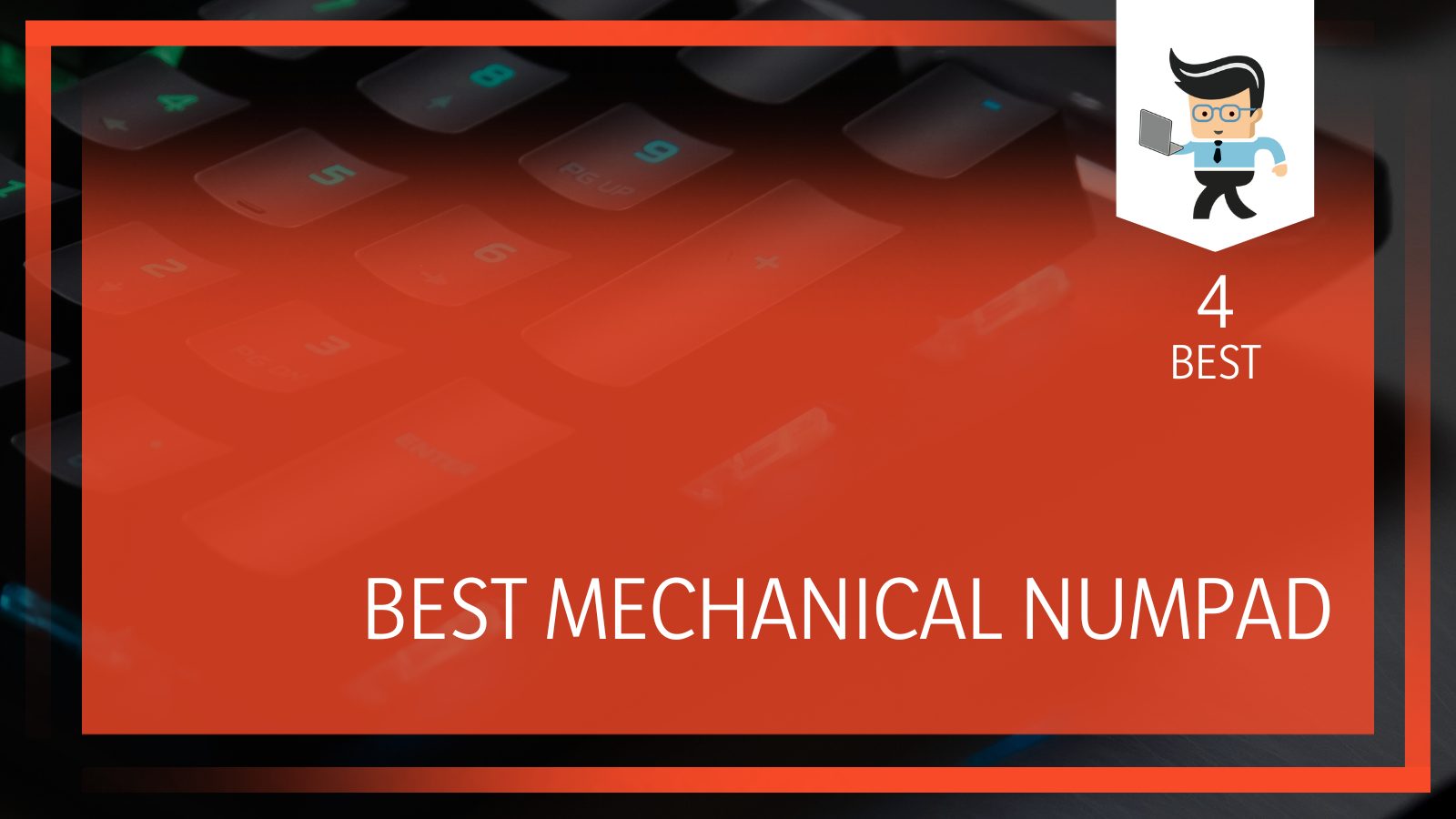 However, you need to be very careful when making your choice. This is because the factors to consider when shopping keyboards and numpads are similar, and they both perform similar functions.
We'll start by saying that, between the two numpad types—mechanical and membrane—mechanical numpads are the best. However, mechanical numpads differ in many ways, with some being superior to others. This article shows you how to select the best mechanical numpads for gaming and other activities.
A Comparison Table for the Best Mechanical Numpad for Your Gaming Keyboard
Best Mechanical Number Pad: Full Review
Here is our review of the best mechanical numerical pads for gaming, bank use, office use, students, and others.
The ROTTAY Mechanical Numerical Keypad is a wired USB numeric keypad with durable blue switches that provide audible, tactile feedback when gaming. Its key switches are made of aluminum and sturdy ABS materials which can withstand tough use.
Similarly, the numpad's ergonomic design ensures the keycaps are sloped in a way that will fit your posture, prevent fatigue, and enhance overall performance.
Being a USB wired keypad, it works straight out of the box without the need for any installation software. With this numpad, you aren't likely to experience the frustration of keypad failure, which happens for certain reasons like the keypad's battery running out.
The ROTTAY numpad supports many functions of a traditional keyboard, where you have separate keys for commands like Tab, Delete, and more.
ROTTAY mechanical numerical keypad also comes with a beautiful blue LED backlight, which you can customize in four stages by simply pressing the Esc+Del keys. That makes it a great numpad for gaming as the keys are easily accessible.

If you have played games in the dark with a keyboard or keypad that has no backlight, you'll know what it means not be able to access when you need to urgently. Notably, it is compatible with all operating systems from Windows 2000 upwards.
Its major downside is you can't move more than a few inches from the computer. However, if you don't mind giving up some flexibility in a keypad's proximity to the laptop, consider buying a wired Numpad.
Pros
Ergonomic design
Backlight-enabled
22 keys
1770mm cable
Cons
LED slight dull
Numlock light too small
Similar to the keypad above, the GATERON Mechanical Numeric Keypad Red has a great number of key-switches which allows you to use several important functions at the press of a button.
This numeric keypad is suitable for a wide range of users, including gamers, bank use, financial securities, students, business workers, et cetera.
Notably, it has an independent numlock feature, which gives you the advantage of operating this keypad without interference by any other keyboard connected to the computer. This implies it is compatible with 87-keyboards, 82-keyboards, 68-keyboards, 62-keyboards, and more.
Similarly, it also helps to maintain the settings of your laptop's keyboard or other external keypads that might not have the option to turn off/on numlock.

Although this might not seem like much of an advantage, it can be frustrating to realize you can't use the number function of your keyboard and need to connect an external keyboard to turn the numerical function back on.
The numpad comes with a six-stage backlight technology which makes typing and gaming easier and more effective.
The major disadvantage of this keypad is that it uses a mini USB, which may hinder comfort.
Pros
Sleek design
Detachable cable
Customizable backlight
No lag, with easy plug and play
Cons
Some keys might double register when you type fast
Uses mini USB.
The Velocifire NK01 wireless mechanical numeric keypad is designed to last up to ten years of heavy use. It is backed by a 12-month warranty which covers all non-man-made destruction.
The numpad comes with durable blue switches that provide decent audible/tactile feedback which comes in handy while typing or gaming.
You will find this feature indispensable if you prefer to know when a keypress registers while typing and prevent double-pressing a key or missing a keypress. Overall, Velocifire NK01 improves the quality of typing, as you won't have to press a key all the way down until it bottoms out.
Being a wireless keypad, it gives you the freedom to move it farther from the screen than you could a wired keypad. With a working range of 10 meters, you can play games from a much farther distance than with a wired keypad.

This is the keypad you need if you prefer sitting several meters from the screen to avoid screen-glare. It has a sleek profile and slopes just right to prevent hand fatigue, allowing you to work for longer periods.
The battery is designed to last long and saves power automatically through a function that puts the keypad to sleep after two seconds of inactivity.
Pros
Up to a 10-meter working range
22 keys
4 GHz wireless connectivity
Programmable number pad
Cons
Kind of pricy
No backlight
The Magicforce mechanical numeric keypad is a 21-key numerical keypad which provides you with the much-needed extra keys that represent functions you could only access by pressing two or more functions.
When compared to others claiming to have a similar design, this numpad features durable blue switches suitable for use in quiet environments.
Notably, it will appeal to all typists, students, office workers, and gamers. What's more, you have a broad array of functions you can access at the press of a key-switch or a combination of keys.
The numpad comes with an impressive four-stage backlight technology to help you play games faster and more accurately in the dark. You also have the tactile feedback typical of a blue switch—a powerful tool for typists and those whose work involves plenty of typing.

The Magicforce mechanical numeric keypad also supports hotkeys, where if you press FN + Esc, it'll turn on your computing device. For instance, you can press the FN + Tab key or click the "FN + Backspace" buttons to power on your device.
The keypad is designed to serve a wide range of users, from students to bakers and general office use. It works well with 87-keyboard, 82-keyboard, 68-keyboard, et cetera. The main drawback of this keypad is the price, which is way above that of its peers with very similar features and specifications.
Pros
21 keys
Four-stage backlight customization
Wide range of functions
Audible feedback
Cons
Might have a compatibility issue with some operating systems
Kind of pricy
Features to Look for
We can't equate PC gaming with other computer activities. Before gaming successfully, you must collect all necessary gadgets for a gaming setup, among which is a numpad, depending on the kind of games you play and the keyboard used.
It is possible to get it right with every gadget except for the numpad. A slow numerical pad can impede your keyboard's overall performance and significantly limit your sway against enemies or opponents while gaming.
To buy the right numpad without relying too heavily on luck, you should consider all critical factors, as discussed here.
– Size
When a numpad is too big, you won't enjoy gaming because you need to always stretch your fingers too far to access certain keys. When the numpad is too small, some important keys may be absent, and the small space will be too tight for your fingers to move speedily.
What you need is an optimal size that neither overstretches your fingers nor provides inadequate space. It should have all keys critical to gaming, with the most popular sizes having 21 or 22 keys.
– Key Rollover and Anti-Ghosting
If your computer work revolves solely around typing and other less demanding tasks, you'll likely underappreciate the importance of key rollover. For basic computer operations, you hardly need to press multiple keys simultaneously, and the mouse offers an alternative to using keyboards.
Gaming, on the other hand, requires that you press multiple keys simultaneously every now and then—usually three or more keys. Gaming keypads are designed to support a certain amount of key rollover.
It is represented by N-Key rollover, where N is the number of keys supported for simultaneous pressing. Keypad ghosting can happen as a result of low N-Key rollover.
Sometimes when you press keys simultaneously, they may all fail to register. To your dismay, an adjacent key you didn't press might be the one that actuates in what we call keyboard ghosting. Anti-ghosting happens due to the wiring pattern of keyboards or keypads where signals get mixed up.
– Backlight Illumination
Backlight illumination helps you play games faster, because the less you think about where your finger out to be, the faster you respond.
Some numpads even let you customize certain sections of the keys to display lights to guide your fingers by providing a quick visual reference. This feature is very important in fast-paced games where you need to concentrate more on the screen.
– Key switch Design
There are three types of key switch designs you can choose from: tactile, clicky, and linear designs. A tactile key switch has a bump that tells you when a keystroke is registered.
This usually requires a greater actuation force. There are innovative designs that minimize the actuation force as much as possible, but these will normally cost more.
– Clicky Key Switch
These switches have a bump as well as an audible clicking sound so that you not only feel the bump, but you also hear the sound. That makes clicky key switches better for typists.
– Linear Key Switches
Numpads made of linear key switches require you to press the key all the way down to register a keypress. However, tactile and clicky switches prevent you from depressing a key until it bottoms out. As soon as you feel the bump or get the sound, you may release the key.
– Connectivity
The connectivity of a numpad is important for gamers. Cable connection is more assuring. A wireless numpad can disappoint you right in the middle of a game, like when the battery of the numpad runs out or if, for some reason, the signal breaks.
Wireless numpads have the advantage of letting you carry the computer around without the keyboard and prevent distraction of the cable. However, you can only move the computer a specific distance from your numpad.
Conclusion
When it comes to selecting the right numpads for your gaming keyboard, making the right choice could be all that matters.
This guide has covered all the critical factors worth considering when shopping for a numpad. However, we would recommend the Velocifire NK01 wireless mechanical numeric keypad.
Durable, reliable, and very sturdy, the numpad's durable blue switches and wireless connectivity option will come in handy while typing or gaming.