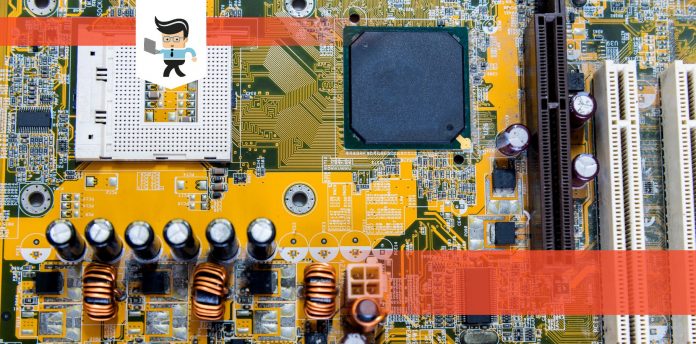 The best CPU for RTX 2080 TI is one that can handle the demands of NVIDIA's new flagship GPU which offers the ability to do ray-tracing and promises excellent gaming performance.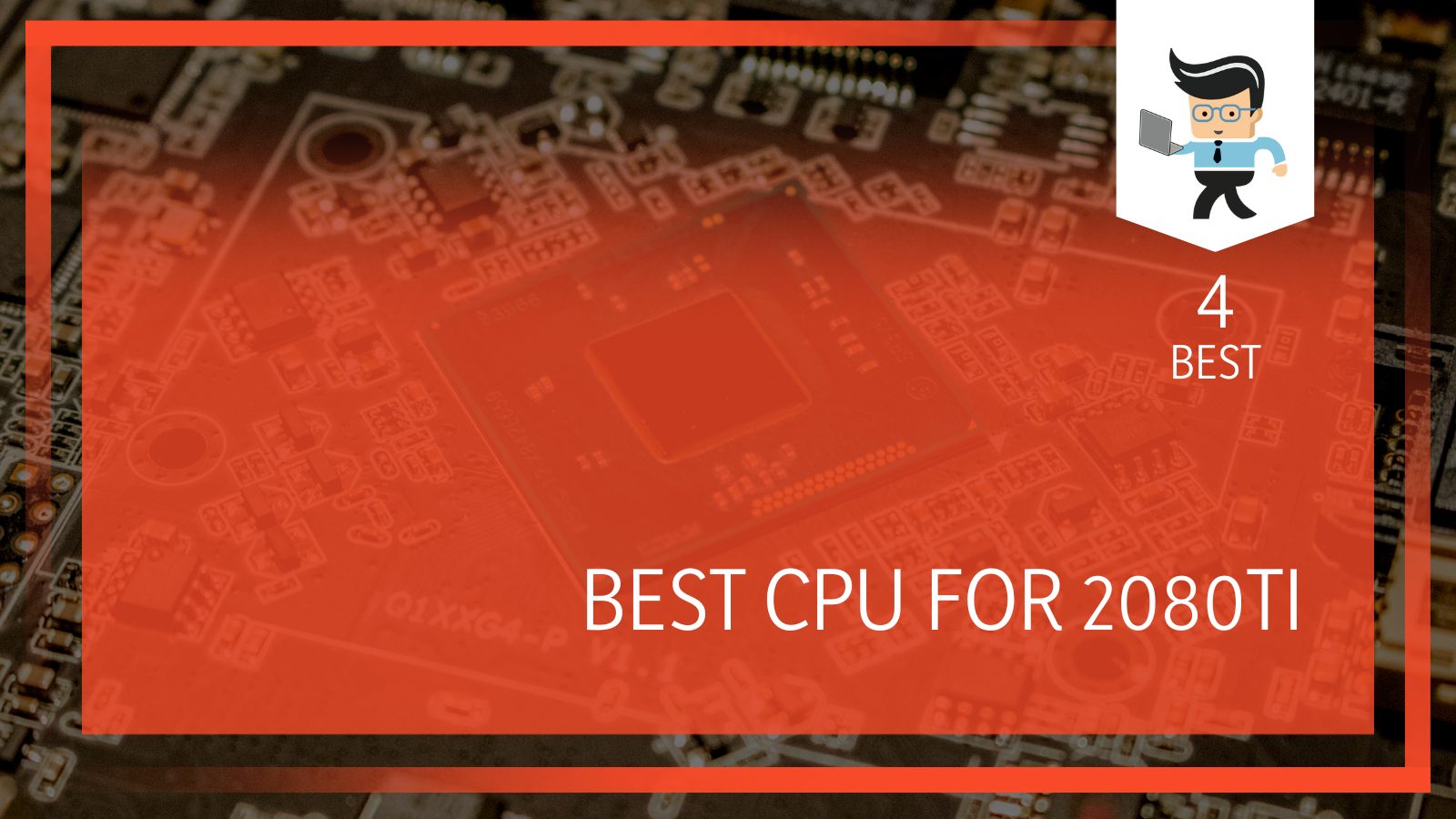 This does not mean that you should buy the most expensive processor you can find. In fact, the top performer on the list is not the powerhouse top-of-the-line processor that you might expect. Read on to find the best CPU for your RTX 2080 TI build.
Comparison Table
Product
Key Specifications
Intel Core i9-9900K

First core i9 flagship
Two octa-core processors
95-watt thermal package
400MHz higher clock speed
Compatible with existing Z370 motherboards

AMD Ryzen 7 2700X

Multi-threaded performance
12nm architecture
Budget friendly option
Eight-core and 16-thread configuration
11% lower power draw

Intel Core i7-9700K

5-10 percent improvements in core performance
Good processor for RTX 2080 TI
No Hyper-threading capability
Eight cores

AMD Ryzen Threadripper 2920X

Top-shelf processors
Lower price and Better performance
300MHz on its boost clock speed
Mainstream 8-core, 16-thread processor
Dynamic Local Mode
Top 4 CPU for 2080Ti
The Intel Core i9-9900K is the first core i9 flagship model and it comes with eight-cores, 16-threads and the ability to boost clock speeds up to 5.0GHz. This new octa-core processor from Intel doesn't just compete with AMD's best processor, it outclasses it.
– Features and chipset
The Intel Core i9-9900K one of two octa-core processors from Intel, the other is the Intel Core i7-9700K. It also features hyperthreading and provides the highest thread count in the Coffee Lake Refresh lineup at 16.
The most impressive thing about the Intel Core i9-9900K is that even with all its cores and threads and the 400MHz higher clock speeds, it still fits into chips with the same 95-watt thermal package as the earlier Coffee Lake CPUs.
Another detail on this new line of processors is that they all feature a soldered, integrated heat spreader (IHS) which helps immensely with heat dissipation. The Intel Core i9-9900K is capable of running a full 10-degrees Celsius cooler than both the Intel Core i7-8700K and Intel Core i7-8086K.
The Intel Core i9-9900K is fully compatible with existing Z370 motherboards, meaning that you don't have to invest in a new motherboard if you want to upgrade to the i9-9900K. That's a very good thing if you only mean to upgrade your CPU.
– Performance
For a few years the processors put out by Intel have been a step behind the high-core count, massive multi-threading performance that AMD has offered, but the Intel Core i9-9900K brings Intel back to the top.
This first mainstream Core i9 chip sets a new benchmark for processing power, with the highest single-core and multi-core test results, and noticeably higher Cinebench scores than other CPUs.
Unfortunately, this chip is not the world's best gaming processor. The chip running at stock settings will deliver the same or lower frame rates as the last generation Intel Core i7-8700K – a CPU with two fewer cores and four fewer threads.
Plugging in an Nvidia GeForce RTX 2080 Ti card seemed to only exacerbate the poor performance to the point where it threw an error that the system didn't have enough resources to run the game at 1080p and highest quality settings. This is a red flag that maybe this is a cause for RTX 2080 TI CPU bottleneck.

Performance improvements may come as new software rolls out for the i9-9900K, but unless you want to have the newest, bleeding edge processor, you would be better off with a cheaper CPU with proven performance history.
In 2017, AMD released their Ryzen processor and rocked the world with higher-core counts, better multi-threaded performance and lower prices than what Intel could offer. Given its success, it was inevitable that the second generation would be even better.
AMD Ryzen 2nd Generation is a huge deal for the best processors, introducing the first 12nm architecture in mainstream processors, combined with blazing fast clock speeds and plenty of new features. The Ryzen 7 2700X outperforms the original Ryzen chips and blows away the Intel Core i7-8700K.
The Ryzen 7 2700X is a budget friendly option as well, since the Ryzen 7 3700X has hit the market, the 2700X is an incredibly affordable option.
– Pricing and availability
The AMD Ryzen 7 2700X is slightly more expensive than the Ryzen 7 1700X, however, based on the performance of this processor, we would also consider it to be a successor of the Ryzen 7 1800X.
Plus, the processor now comes with the Wraith Prism, which we consider to be a premium RGB CPU cooler. So, the AMD Ryzen 7 2700X looks like an overall better deal than its predecessor.
– Features and chipset
The AMD Ryzen 7 2700X might feature the same eight-core and 16-thread configuration as its predecessor, but it's significantly faster with a 3.7GHz base clock and 4.3GHz boost. Comparatively, the Ryzen 7 1700X would max out at 3.8GHz and the Ryzen 7 1800X could go a smidge faster to 4GHz.
A major reason for this increase in speed is thanks to Ryzen 2nd Generation's new 12nm Zen+ architecture It is a leap from the 14nm Zen architecture Ryzen debuted with in 2017. AMD claims these latest chips provide 16% better performance and 11% lower power draw than their predecessors.
The Ryzen 7 2700X processors will run best on the new X470 motherboard platform, but it really is optional. All of AMD's new chips will easily run on a X370 or B350 motherboard because they're fully compatible with the existing AM4 socket.
The only slight caveat is users will have to update their motherboard with a compatible BIOs. AMD is working on a solution for users who want to buy into its new family of processors with an older platform. Otherwise, users will be able to see compatible motherboards in stores clearly labeled with a 'AMD Ryzen Desktop 2000 Ready' sticker.
Lastly, AMD has introduced a new optional StoreMI technology that basically ties all your storage mediums together for the quickest access to the most commonly used files and programs. Basically, if you have a solid-state drive and hard drive, AMD StoreMI will move the most commonly used files to the fastest storage in the system.
– Performance
In our past processor reviews, the fight between Intel and AMD would always result in the former having better single core and gaming performance, while the later would win out with multi-core performance. With the Ryzen 7 2700X, however, AMD wins both.
The 2700X overtakes the Intel Core i7-8700K in all our single-core benchmarks. The processor also continues AMD's legacy for the best multi-core performance. Both of these figures translate to better overall performance.
As for gaming, the Ryzen 7 2700X doesn't beat the Core i7-8700K, but it has eroded Intel's lead by a mere one to two frames per second and outclasses the i9-9900K in many cases.

The complaint we have with the Ryzen 7 2700X is the usual one for AMD: the high energy draw and its tendency to run hot.
Intel's Core i7 line has historically been synonymous with high-end gaming CPUs, often topping performance charts.
With the advent of the Core i9-9900K, the Core i7 series has become a middle ground between the 'extreme' Core i9 and the 'mainstream' Core i5 lines. With eight cores and no Hyper-Threading capability, the Core i7-9700K ends up as a net win over the previous generation Core i7-8700K. Unfortunately, the price is still too high for many gamers and enthusiasts.
– INTEL CORE I7-9700K SPECS
8-cores/8-threads
Turbo clock: 4.9GHz
Base clock: 3.6GHz
L3 cache: 12MB
Compared to the previous i7 processors, the i7-9700K offers slightly better performance, in the same socket, for a very similar price point. It isn't much, but vast leaps in CPU technology are hard to come by. It may not look like it when you see the Ryzen line, but that is only because their other processors had fallen behind intel. With the slowing down of process node advances, we can only expect 5-10 percent improvements in core performance.
Core i7-9700K does hold a few advantages over the beefier i9-9900K, though. For one, it doesn't use as much power, which in turn means it doesn't get as hot. With stock settings, the i7-9700K normally respects the 95W TDP. Only heavy workloads push it into the 115W range which is still far below the 150W workloads with the 9900K.
The Core i7-9700K comes in just a hair behind the Core i9-9900K. At stock, the 9700K is about one percent slower than the 9900K, and overclocked the difference is splitting hairs. The 9700K even claims a few wins, and with a margin of error of 1-2 percent in most games, there's no need to worry about gaming performance.
Even looking at other CPUs, differences in gaming performance with a GTX 1080 Ti are limited. There is only a 20 percent advantage to running the fastest CPU compared to a more modest solution. Multi-GPU users may benefit from the faster CPUs, and even there the 9700K and 9900K should be close.

Relative to the Core i7-8700K, the loss of Hyper-Threading is more than offset by the additional CPU cores. Core i7-9700K is a few percent faster than the 8700K, and a bit more than 10 percent faster than the 2700X, making it a good processor for RTX 2080 TI.
A high end processor for a desktop is one of the most expensive components you can invest in, but the AMD Ryzen Threadripper 2920X brings these top-shelf processors into the realm of being remotely affordable.
With a much lower price and better performance than its closest Intel Core i9-7900X competitor, there are plenty of reasons enthusiasts and power users will want to pick up this processor.
Those looking for ultimate performance may want to keep an eye open for the Intel Core i9-9900K – and wait a little longer for the 9th Generation Intel Core X CPUs while they're at it, too.
– Price and availability
AMD Ryzen Threadripper 2920X is still an incredible amount of money for a processor when most users would be well serviced by a less expensive chip. However, this CPU comes with a few more cores, threads and a more robust chipset.
That said, you will not be able to find a less expensive chip that matches the 2920X's specs. It's also worth noting the AMD Ryzen Threadripper 2920X is also priced a little lower than its predecessor, the AMD Ryzen Threadripper 1920X.
– Features and chipset
The 2920X features nearly the same specs as its predecessor, the Threadripper 1920X, with the exception of an additional 300MHz on its boost clock speed.
This processor also possesses all of Threadripper's performance features, including Precision Boost 2, Extended Frequency Range 2 and Precision Boost Overdrive.  Most users will appreciate Dynamic Local Mode for everyday use. This switches the CPU between Creative Mode for workloads and Game Mode for PC gaming and it does it automatically.
– Performance
The 2920X may be the lowest model of the Ryzen Threadipper 2nd Generation stack, but it performs well. Compared to the higher-tier 16-core, 32-thread Threadripper 2950X, the Threadripper 2920X holds its own, though it doesn't quite manage to upstage its upperclassmen.
We can also see the Threadripper 2920X gaining a healthy lead over the Intel Core i9-7900X in multiple tests, including CPU-intensive games.

The Intel Core i9-9900K, a mainstream 8-core, 16-thread processor, outperforms the Threadripper 2920X in almost every single benchmark test by a significant margin. This Intel chip manages these performance advantages all while using less power, staying cooler, and costing less than the Threadripper. 
Conclusion
While it is one of the more expensive processors, the Intel Core i7-9700K is the best processor reviewed here to pair with the RTX 2080 TI. There is no significant advantage in going up to the pricier but hardly higher performing I9-9900K, and there are certain advantages the Core i7 possesses over its newer successor.
If you want to use an AMD processor instead, then go with the Threadripper. It will offer excellent performance for the 2080 Ti and it is the best processor in its price category. None of these are budget processors, and if you are designing your build around the 2080 TI GPU, then you are not concerned with pinching pennies in your component consideration.