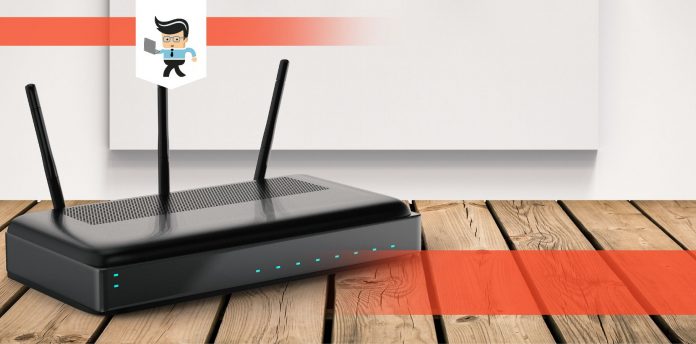 The Asus rt-n12 is a reliable internet router for basic web surfing. But is it worth your money, or are you better off buying something else? We put this model to the test to give you answers so, read on!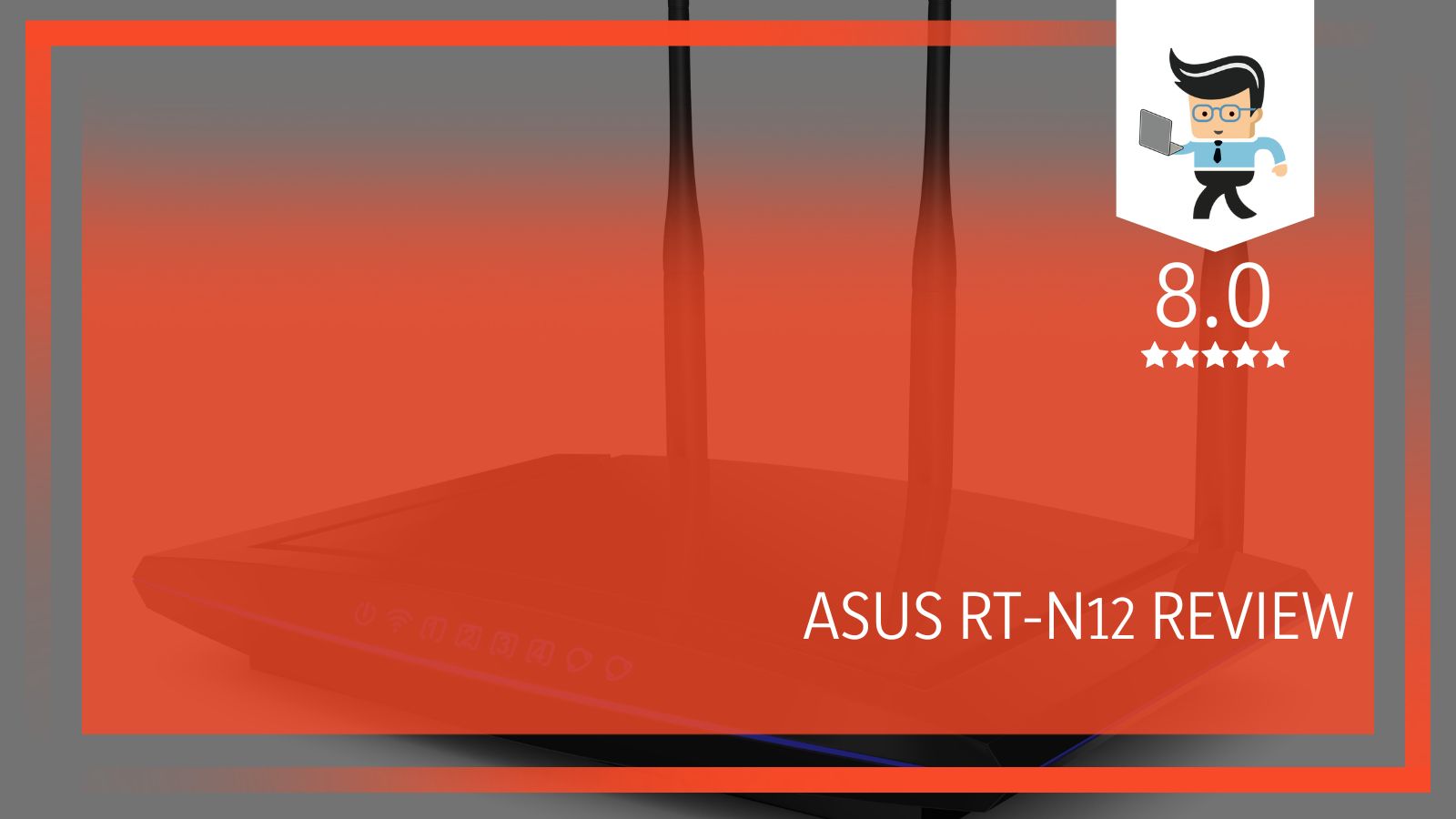 | | |
| --- | --- |
| Asus rt-n12 | Components |
| Brand | Asus |
| Antenna | 2 |
| Connectivity | Wired/Wireless |
| Lan ports | 4 |
| Standard | 802.11 BGN |
| Wireless type | 802.11 bgn |
| Security | WPA2/WPA (mixed) |
| Frequency band class | Dual-band |
| Data transfer rate | 300 Mbps |
1. Asus RT N12 Review: Here's What Our Experts Have to Say
PROS
Easy installation
Extended range
Faster speeds
Saves space
CONS
Complex User interface
Larger footprint
Asus is one of the trusted brands in the market. Known for its high standards in terms of quality and innovation, it has introduced the rt-n12 router. It is one product you can count on if you're after excellent and high-quality network performance.
The rt-n12 router from Asus is affordable and is typically the right spec for small businesses and medium-sized homes. Also, this router is flexible to use. That is because you can use it as a wired or wireless network access point.
Still, this Asus rt-n12 router comes fitted with a powerful antennae pair that extends the range of the wireless network. This range does exceptionally well when you consider some routers that don't just do enough.
This Asus router is also easy to set up and will satisfy many of your home streaming and gaming needs. It doesn't matter what you want to do. You can stream HD videos and play the latest online games with a steady Internet connection.
The technology behind this product is worth it. Overall, the ASUS RT-N12 brand has equipped this device to function in many situations and settings. That is why the features it offers are all geared towards making the router as useful and efficient as possible.
However, we think the user interface is a tad bit complex to navigate, but you can learn how to use it efficiently. What makes this router extremely budget-friendly is that it provides you with three devices for one's price.

As you can imagine, paying for an access point, a router, and a range extender separately means a higher cost. In comparison, when we consider this device, it offers many key features but comes at an affordable price. Because of this price point, its value immediately shines through. The features here match well with the price point.
This router has excellent features you can take advantage of without paying over the top. That's why it's a perfect router for those who need a lot of range but with tiny workspaces.
ASUS RT-N12 Review: Specifications and Unique Features
– Setup Process
For most modern wireless routers like the ASUS rt-n12, installation is simple and straightforward. You will not have to employ a professional or purchase additional tools before you can get the router up and running.
Straight from the factory, the Asus rt-n12 setup allows you to get things working smoothly and seamlessly with little or no resistance in terms of a standard installation routine.
There's a 3-step setup that you can use through your smartphone, computer, or any other device like a tablet or an iPad. Besides, the auto-detection feature means the setup process will take you around 30 seconds to a minute.
– 3-in-1 Feature
One of the major features of the rt-n12 router is that it is a 3-in-1 device. This implies that the router can function as an access point, a router, and a range extender. This feature gives you a convenient setting because there's no need to invest in 3 separate devices. The three devices are important and serve different important purposes, so saving money on them is entirely worth it.
The device's access point enables other WI-FI devices to connect to wired options. On the other hand, a router forwards data packets between computer networks and range extenders to lengthen the range of the wireless signals.
Another thing that this combination helps is saving you much-needed space. Since it's a 3-in-1 device, you'll be using one so that your setup is cleaner and less cluttered.
– Speed
A new router does wonders for your network by speeding up your Internet. However, even the best wireless router can't make your network faster than the max internet speed prescribed by your provider.
The ASUS RT-N12 is capable of providing up to 300 Mbps of wireless data rates. This not only increases internet speed but also has many other added benefits such as faster download sessions.
You also get to store more data easily. Besides, it saves you the extra time and money that usually gets wasted on a slower internet connection. The best part is that this router is suitable for 4K streaming and online gaming, as it does not lag and is very stable.
– Extended Range
Since the rt-n12 also acts as a range extender, it provides wireless signals for large areas. As a result, it makes using the Internet very easy as signals are available for a larger radius.
Besides, it means uncomfortable positions are a thing of the past, with the detachable 5dBi also playing a vital role in this as they can pick up weaker signals that otherwise would not be captured. The Asus rt n12 range is excellent over some distances and through objects.
– Multiple SSID for Flexible Wireless Access Control
With the ASUS RT-N12 router, you can allocate your network bandwidth and set up a wide range of privacy access controls to enhance data security at a small office.
Also, it ensures that bandwidth is not overwhelmed, such as when visitors use the routers, thus overwhelming the system.
– Dual-Band Router
A dual-band router like the rt-n12 means one that uses two frequency bands, that is, the 2.4GHz and 5GHz, simultaneously for data transmission. A dual-band router has one channel of 2.4 GHz band working on 802.11n standard that provides a similar speed of up to 300 Mbps.
On the flip side, you've got a 5 GHz working on 802.11ac standard and provides a super-fast speed that could reach up to 2 Gbps. A dual-band router comes off as better, thanks to the range you can cover and much better signal strength.
As such, it is capable of switching bands automatically whenever required. For example, the rt-n12 router works well in open areas with fewer obstacles due to high oscillating radio waves, which fits mid-size homes or small offices. If two functions are being performed via the router, it's only normal that both will access the Internet at different frequencies.
– Security
The fact is that a significant number of routers offer several forms of security. This router is no different. A router with Wi-Fi Protected Setup (WPS) typically lets you add compatible devices at the push of a button.
All you have to do to set up a secure connection is press the WPS button on the router and repeat the same process on the client device to add it to your network.
This router also offers a more secure connection, in the form of a Wi-Fi Protected Access (WPA or WPA2). Both require entering a network password for each device.
Some routers with WPA-Enterprise security may offer a higher level of protection than WPA/WPA2. Still, they often need a Remote Authentication Dial-In User Service (RADIUS) server to authenticate each client.
To change the password on the rt-n12 is straightforward, especially with the GUI.
– Network-in-1
The RT-N12 comes designed to provide four wireless networks that feature dynamic bandwidth allocation and access control. For example, if you work in a small or medium-sized office, your workplace can decide to use High bandwidth and both network (private and Internet) access right for the boss.
The middle bandwidth and private network can only come for staff, while low bandwidth and internet access only for friends and guests.
– Antenna
The Asus rt-n12 specs also include two detachable 5dBi antennas, with dBi being an abbreviation for decibels relative to isotropic. The dBi is used to measure the gain of an antenna system close to an isotropic radiator.
Besides, the 5dBi is a replacement of the 2dBi, which was formerly used. It is also designed to pick up much weaker signals compared to its predecessor. In addition to that, the antennas on the rt-n12 are detachable, so you can put them to use when needed.
– Quality of Service (QoS)
As we've come to notice, alongside some seasoned router users, QoS is one of the most useful features for online entertainment. It allows you to select, maintain, and prioritize the upstream and downstream traffic on your network.
As a result, it can provide a performance boost for your favorite streaming service or online game. Many routers come with a tab in their app/configuration page dedicated to traffic monitoring. Even if they don't, devices like the rt-n12 have an easy way to find and turn on the QoS.
When you turn the QoS on, you can prioritize certain services, such as games you play online or videos you stream. Either way, it's also a possibility to prioritize devices on the network.
Many vendors like Asus are increasingly supplying more intuitive, graphical approaches to QoS functionality to help users have a great time online.
The EZQoS is one unique engine users can use on the rt-n12 to set up their bandwidth to meet their individual needs. Effects like voice or gaming can be affected. You can also assign more or less bandwidth to streamline multiple network activities to work smoothly and simultaneously.
– Performance
The ASUS RT-N12 wireless router boasts performances such as outstanding long-range coverage with a built-in signal amplifier. On average, you can achieve speeds of 64.23Mbps with downloads and 27.05Mbps for uploads in the same space.
Taking the router to a nearby room, we noticed that the download speed reached about 49.86Mbps and 19.88Mbps for uploads.
On the other hand, you get 8.28Mbps for downloads and 11.07Mbps for uploads when you stand up to 30 meters away from the router. Sure, it's not exactly the best when buying a high-end Wi-Fi Router, but it comes in handy for a home or small startup. The same thing applies to an Asus rt n12 repeater.
Frequently Asked Questions
1. What is the Asus RT-N12 best for?
The Asus RT-N12 router is better suited to two uses – streaming and playing games online. There's simply no better way to take advantage of the 300 Mbps of wireless data rates it provides other than for the two stated reasons. What's more, the lightning-fast speed is excellent for streaming in 4K and playing engaging and combative online games.
We can't stress enough that 300 Mbps ultimately means a stable and reliable connection. Both of these characteristics are very important when you are streaming or gaming. For example, you wouldn't want to experience a moment's lag in an online game, which could ruin all your efforts. As such, RT N12 is a perfect choice.

Conclusion
On the whole, our verdict is that the ASUS RT N12 is an excellent device. It offers efficiency, quality, and convenience at the same time. The router also provides top speeds that will give you a super-fast and stable internet connection that you can enjoy from anywhere. That includes your workplace and home.
Whether you're a first-time user or a seasoned one, our review of this product extends to other routers and will undoubtedly help you make the best choice. That said, the rt-n12 is a unique blend of affordability and quality you can't miss. It's also easy to set up, too!