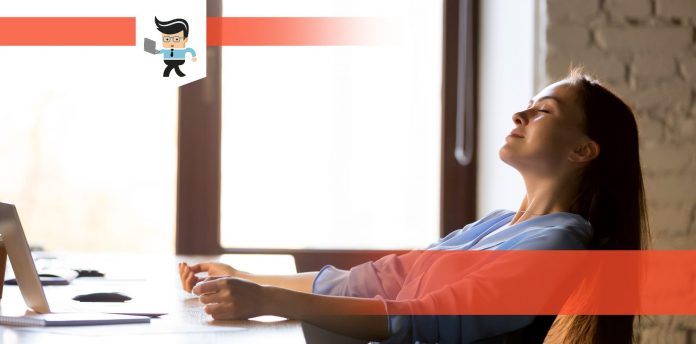 Our team has gone the extra mile to bring you this Arozzi Torretta review, which we believe will offer you all the information needed to help you make an informed decision before buying the chair.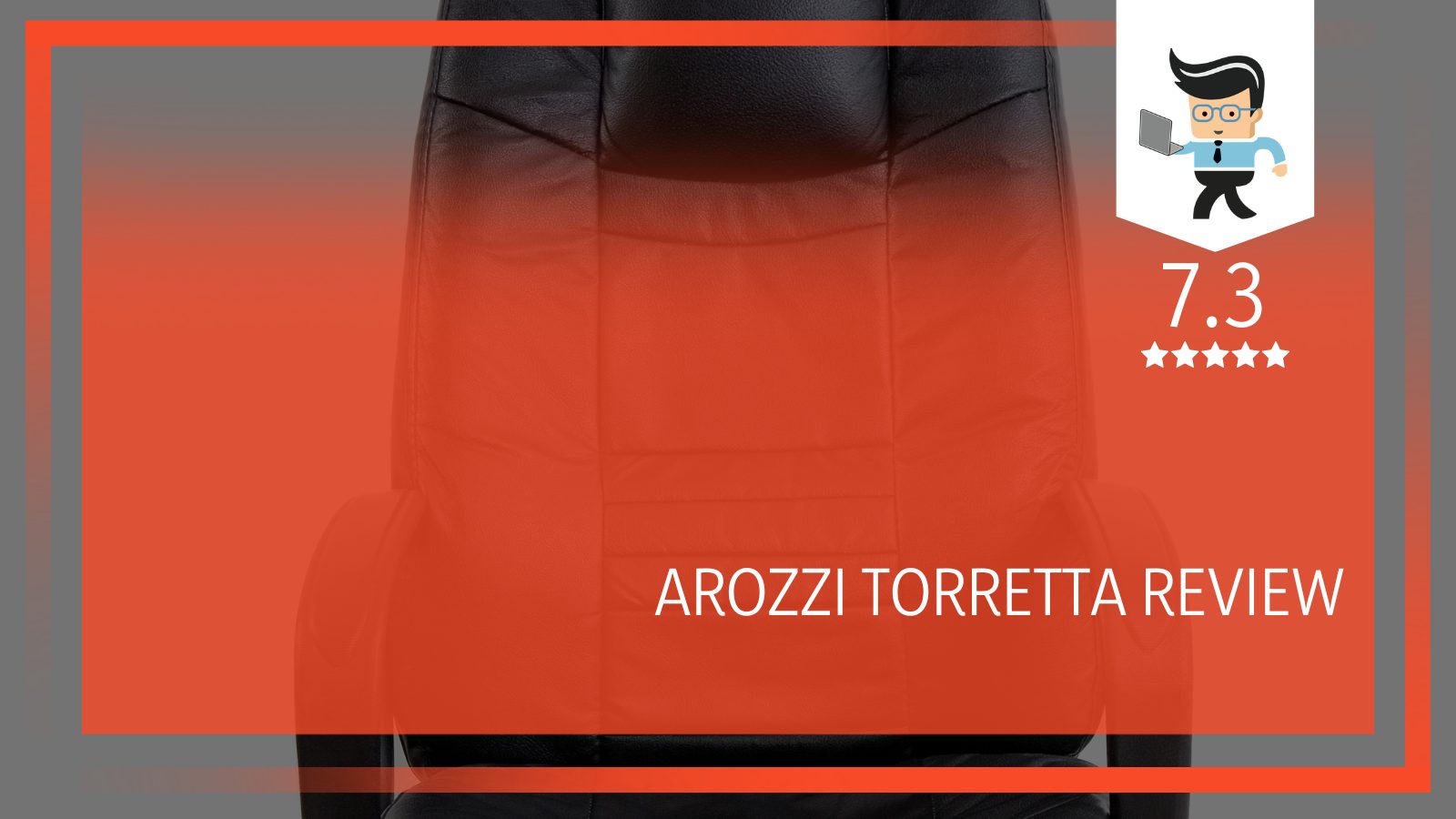 Aside from its more-than-decent ergonomics, the chair is comfortable enough to fit in with your lifestyle, and you and your loved ones will have a nice time just sitting on it.
As you read further, you will discover that there's a lot this chair has to offer, and our review team points out every detail, from the chair's capabilities to key features. Let's get started!
 Arozzi Torretta Key Specifications at a Glance
Product
Key Specifications
Arozzi Torretta


Frame material: Metal

Covers: Fabric

Max weight capacity: 220 pounds

Armrests: 3D adjustable

Base: Alloy steel

Max Recline angle: 165 degrees

Tilt: 12-degree tilt and rock
Arozzi Torretta: A Capable Gaming Chair With Modern Appeal
With gaming chairs, you've got to be as specific as possible with the model and features you want. Of course, no one chair fits everyone, and you might want some features unique to your needs. A chair you can consider if you want a well-designed, comfortable, and elegant piece is the Torretta from Arozzi.
Arozzi is a Swedish company that manufactures gaming chairs and has a lineup of amazing options you can choose from. Their chairs have the right kind of ergonomics and a blend of solid and durable materials. 
For example, the Torretta features a fabric cover that's breathable enough to keep you fresh at all times. The armrests will match your desired height while keeping you in a comfortable shape.
You get a vast jump in quality with the chair, and that is something that is not easily found on other gaming chairs. To prove that point, the chair sits on a good metal frame. Also, you can always swivel around the same spot, thanks to the strong casters underneath. There is also additional support to keep your lumbar and head safe.
Your choice of different colors adds to the Torretta's value coupled with thick padding that's firm enough to keep postural issues at bay. It sure helps that this model is simple to put together; it can be built within a few minutes. Continue reading to see what our review team thinks of this chair after testing its capabilities.
Arozzi Torretta Key Criteria
PROS
Added lumbar and neck cushions
Tough metal frame
Adjustable armrests
Style and aesthetic appeal
CONS
Made for smaller individuals
Short armrests
The Arozzi gaming chair does take some investment on your part but is worth every penny. Besides, depending on how long you sit at your desk or gaming platform, you'd want a chair fit for the purpose. 
To that end, trying out this mid-range model won't set you back the wrong way. It packs a good seat you can count on to keep you comfortable and your spine safe. What's more, the features have qualities you can adjust for better experiences. 
Whether you're a regular user or another gaming enthusiast, you'll love chairs you can adjust for different applications.
The chair comes across as soft and resilient at the same time. You might need a couple of days to get used to it. Moreover, there's no slouching like on some gaming chairs. You get to tilt, rock, and relax your body at different angles, depending on the comfort levels you seek. 
It's all built and designed to keep your spine straight, which is the most important factor to consider. When your back and lumbar areas are safe, chances of future pains are limited.
The adjustable backrest and optional cushions give the chair more levels of comfort. For example, the head cushion will help you achieve better focus and you'll have less strain on your neck and head. 
Again, the seat and backrest might not be enough. That's why the lumbar cushion comes in handy to provide good back support.
The Torretta ranks as a heavy chair even if it doesn't have a high maximum weight capacity. However, its weight and size make it quite the unit when shifting, but the quality wheels make it simple for you. That's great news for users who love to move around without getting up from their chairs.
– Stunning Quality and Build
Quality is a word bandied around gaming chairs or similar products. Well, that's not the case on this Arozzi ergonomic gaming chair. It's simple to assemble and carries a strong and long-lasting feeling.
While it does pack many aesthetics, it is more than just appearance and style. It also boasts high-quality features that contribute to user comfort. 
You'll feel tucked into the chair because of its attractive finish. Also, you're given two extra pillows for your head and lower back which slips and connects to the chair with ease. You can customize these to different heights or take off the straps to remove them from the chair.

– Dealing with the Arms
Armrests serve to keep your hands on the right spot and at the right angles. They also help to maintain your focus and reduce strains on your elbows. The armrests here aren't too hard, thanks to a smooth surface and edges to keep pains at bay. Since the chair has good material, it's only normal that the armrest follows suit.
The material on the arms is also warmer like that on the seat. Mind you; it's not covered by leather but by the same breathable fabric covering the chair. In addition, the padded armrests are 3D adjustable, which means you can move them in three different directions. The directions allow you to play games for extended periods.
– Adjust Its Different Features
You don't have to stare at this Torretta chair for hours before figuring out that it's adjustable. That's a primary feature on many gaming chairs. We already mentioned that you could adjust the height of the armrests. 
This will prevent your arms from getting tired or uncomfortable when you play or work for long hours. However, we must state that the armrests are a little short.
Meanwhile, the Torretta lets you set its height lower or higher depending on your size or other needs.
– Good Height Range and Lean Feature
Having conducted this Arozzi chair review, we noticed that it has a good range of height. Besides that, you get a unique handle on the side which you can pull in or out. When you do that, it helps you lock or unlock the chair's ability to "lean." If you love to rock in your chair, you'll appreciate this feature.
Further, there's a handle on the left that's a bit hidden away from the eyes. You can use it to adjust how far forward or back the chair pivots. Also, there are buckles that you can use to attach some parts of the chair, including the two extra cushions.
The whole point about adjustable gaming chairs is making them an extension of you. Thanks to space on either side of the headrest, you can set up some speakers or other items.
– Decent Weight Levels
Whether it's the base or the total size of your gaming chair, weight is a vital aspect to consider. For example, the Torretta chair gives you a maximum weight capacity of 220 pounds. That's as mid-range as you're going to get and will fit users in the small or average build size category.
– High-Density Comfort Foam
Arozzi goes all out to ensure you're comfortable. What better way to make sure of that than with the best foams out there? There are different levels of density because the chair promises improved comfort thanks to a racing-style design.
– Durable Fabric and Upholstery
You get a breathable material designed for your body to maintain a cool temperature for long-term usage. That way, you stay focused all through. The breathable fabric is durable and built to last with ISO tested qualities, including tear growth resistance, seam slippage resistance, and tensile strength.
Leather materials have a little noise to them. However, the fabric here is quiet. There's no rubbing noise like you have on pleather or leather gaming chairs.
– Useful Posture Support
Anything that contributes to an excellent posture is a welcome addition to a workspace or gaming rig. The Torretta chair doesn't disappoint on this front and gives you immediate posture improvements from the tough backrest to the added lumbar pillow present on the whole range of Arozzi chairs. You get to enjoy improved relaxation.
All the parts form a coalition to give you a great time. The postural improvement accessories and parts are geared towards a healthy posture for those who sit for long hours. That's a fundamental aspect of gaming chairs.
– Steep Recline for Your Pleasure
Rest at some points during some activities sure helps to give you a reboot. The Torretta chair can afford a steep recline angle of 4 degrees lockable increments that reach up to 165 degrees. Besides, you can always find the right angle that best serves your posture and your whole body.
– A Strong Base to Hold Everything
A strong wheelbase for any gaming chair sets the tone and background for how durable it gets. The Torretta chair is no different, and the Arozzi brand is consistent with its choice of material across all chairs. To that extent, you get a standard 5-star metal wheelbase on the Torretta and other top-quality Arozzi chairs.
Torretta vs Vernazza Gaming Chairs
It is common knowledge now that Arozzi makes some of the best gaming chairs. They are durable and carry a lot of features. We can compare the Vernazza to the Torretta in terms of quality and features they have. For example, the Vernazza impresses with a high maximum weight capacity and is considered a comfortable choice for many users.

The Vernazza is a heavy chair and will carry up to 320 pounds on it. On the other side, you get the Torretta which will take up to 220 pounds. That's fair enough but will appeal only to much smaller individuals.
However, you can describe either one as an Arozzi reclining chair since they have similar recline angles. You also get good paddings across both chairs and suitable armrests.
Frequently Asked Questions
1. How good are Arozzi gaming chairs?
Arozzi is a manufacturer with gaming chairs we'll describe as more than good enough. These chairs are exciting options for gamers and regular enthusiasts. The Arozzi brand is popular for using quality materials, including high-density foam, leather, and durable casters.
Arozzi integrates into its lineup of chairs, including a rocking system, recline, and extra cushions.
2. How do I clean my Torreta gaming chair?
The Torretta sports a breathable fabric material in critical areas of the chair. Such material is often made out of polyester which means you have to employ wet cleaning to get some stain out.
You can use a water-based detergent along with a steam vacuum. A dry-cleaning detergent will also work.
What you don't want is the fabric of your Torretta getting wet. 

Conclusion
We can't help but compare this chair to other gaming spectacles because of how stylish and comfortable it gets. You can liken Torretta's features to other models on the AKRacing and DXRacer brands. That's because they're all modern solutions to gaming chair needs.
Even if you have to pay a little more for this chair, you'll find that the capabilities are worth it. Aesthetics aside, it has the requisite comfort and durable parts to keep you gaming for extended periods, and it comes equipped with features that will meet the needs of many users.
What's more, the seat is tush, and the back can recline to certain angles, so you can take some time off or work out a better angle to work or play with. The armrests will also provide adequate support alongside the added lumbar and head cushions.
On the whole, we recommend the Torretta chair to users who want a nice fit of ergonomic parts to their body while gaming.