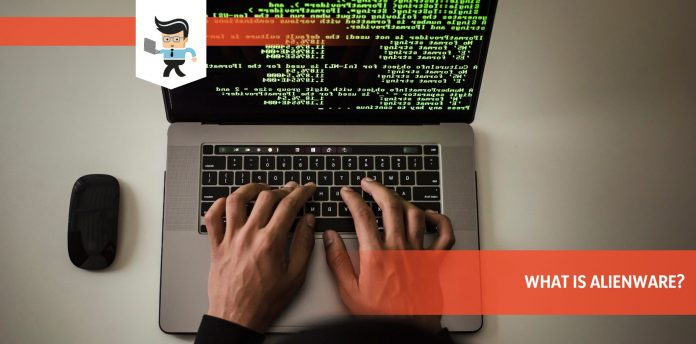 The question "What is Alienware?" is pretty common among internet users, especially those who are planning to buy a new laptop or desktop. This complete guide outlines the details of this brand and what it offers to PC users.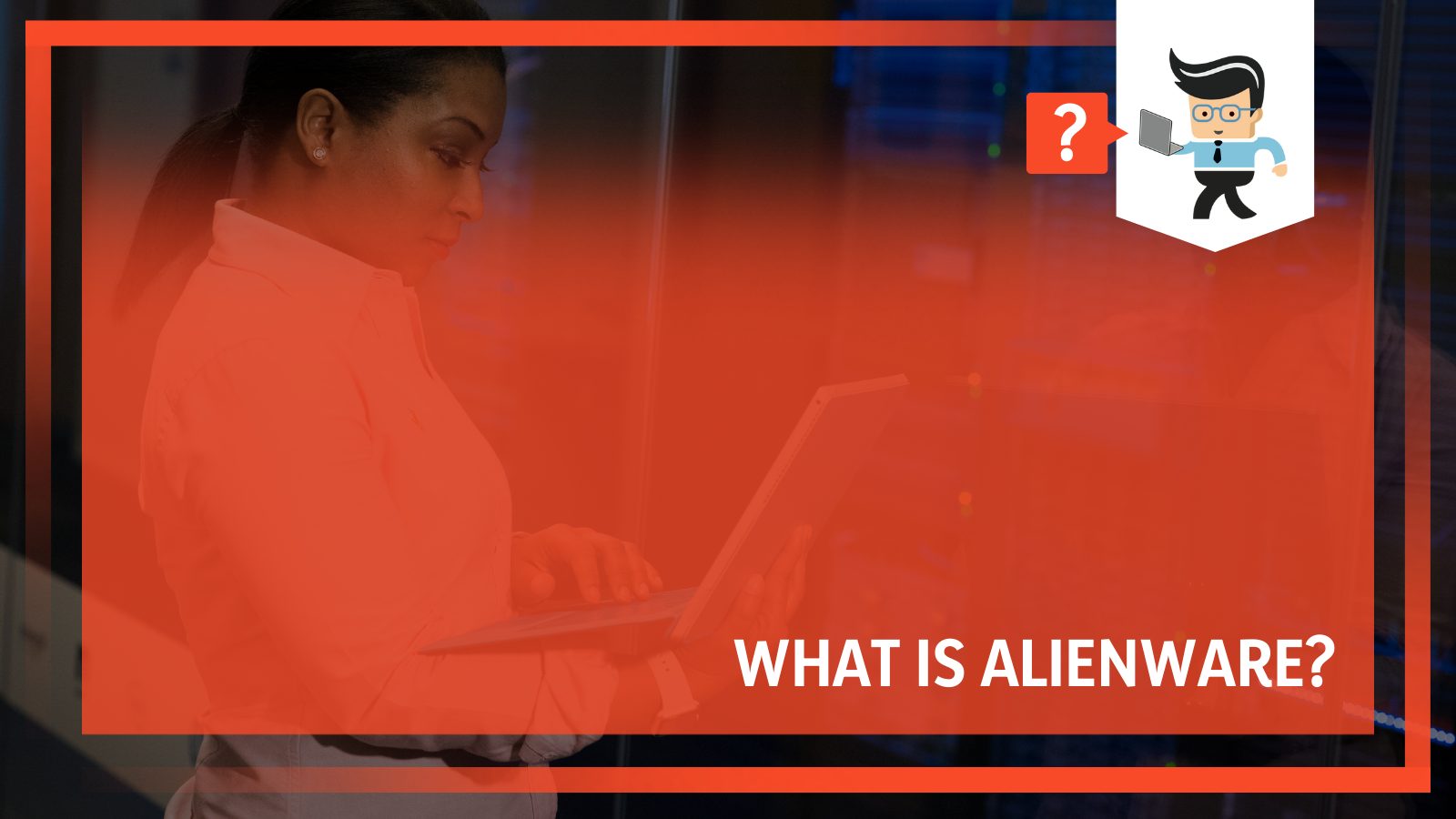 Continue reading to see if this powerful brand is the right one for your needs!
What Is the Alienware Brand?
Alienware is a brand that manufactures high-performance desktops, notebooks, and professional computing systems. This PC hardware line markets its products primarily as gaming PCs. You can quickly identify the products due to their alien-themed designs.
Alienware is a product name, not a technology. These products are popular for those who want to build PC gaming systems. The brand also offers distinctive case designs alongside trendy system series names, for instance, Alienware Aurora.
– Alienware and Dell
Alienware belongs to Dell, i.e., it is a subsidiary of Dell because Dell acquired it on march 22, 2006. However, Alienware specializes in designing high-end gaming laptops only, while Dell produces all types of laptops, computers, computing systems, and other gaming systems.
Alienware devices are built with high-end processors. Devices from Alienware come with the Fastest generations of Intel Core i7 and i9 processors; thus, you can efficiently multitask with these devices.
Their unique hardware combination makes Alienware gaming PC pricier than a standard Dell gaming series. Alienware released its first computer on June 2, 2009. The computer had an Alienware/Dell branded system. This launch expanded Alienware's global reach from 6 to 35 countries while supporting 17 languages.
Initially, Alienware was not producing gaming laptops or PCs of their own. Instead, they assembled computers and sold them under the name Alienware. They bought parts and assembled gaming rigs similar to what PC builders do nowadays.
Why Do Most Gamers Prefer Alienware Laptops?
Alienware is very popular for their powerful hardware combination and utilization of the latest technology, specifically their blazing speed with Intel® Core™ 7 or higher processors and high-performance NVIDIA graphics cards. 
Additionally, these laptops feature a Thunderbolt 3 port for data and HD video file transfer at fast speeds. This powerful hardware combo makes it an ideal laptop for intense gaming, multitasking, or heavy tasks. Most importantly, Alienware laptops are Dell's flagship laptop line for gamers. Therefore, they are specially designed for gamers.
Why Is Alienware Popular?
Alienware products are popular because they combine powerful function capability, striking design, and sleek style. Here are the top reasons why you might find Alienware worth your time.
– Up-To-Date Hardware Specifications
All Alienware devices have the latest hardware components, making them future-proof devices. Furthermore, the devices are built using the latest technology to remain efficient.
So, if you are a gamer, you will benefit from hardware specifications that allow you to play all game types, including the latest games. Keep in mind Alienware is a brand that manufactures game-ready laptops.
That means the machine is equipped with all the necessary hardware for gaming, and you will not need to upgrade it. Nonetheless, it offers you an opportunity to upgrade if you wish.
– Efficient Cooling System
Many buyers choose Alienware products for their innovative cooling systems. The laptop cooling system features four fans running at different speeds. This ensures maximum airflow within the computer case, thus minimizing heating.
Each fan can prioritize the amount of air to send to different components, such as RAM or processors, based on the needs. This arrangement ensures that cooling is maximally achieved in the areas where it is needed.
The entire cooling system is designed from Element 31 material, allowing the laptop to maintain a stable temperature when used.
Some laptops, such as Alienware m15, have a dedicated vapor chamber between the CPU and the copper heat pipes. The chamber ensures that all heat transfer components have maximum performance.
A dedicated vapor chamber uses a liquid phase-changing medium for heat transfer rather than solid metal. This implies that the heat amount transferred between the GPU and CPU is distributed evenly through the entire chip. This results in a more efficient cooling system alongside improved CPU performance.
– Top-Notch Performance
Alienware is a trendsetter in the gaming industry. Their main goal is to manufacture gaming-focused computers for gamers. Previously, the brand sacrificed size and weight to deliver powerful laptops. However, their latest models now have a slimmer profile but pack high-end features.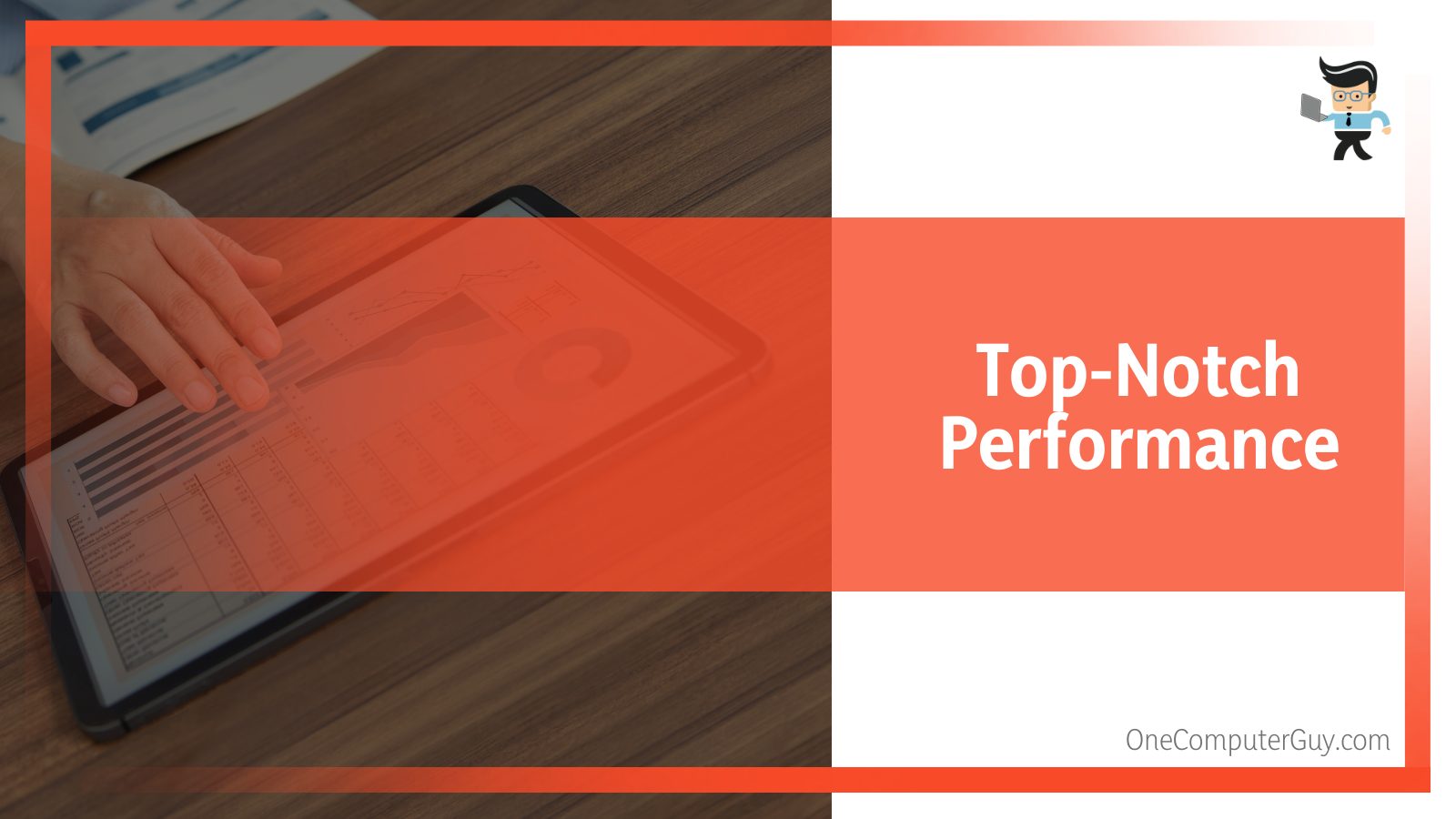 The latest desktops and laptops have 10th-generation Intel Core overclockable processors and Nvidia's new Super GPUs. Overclocking allows you to achieve multi-threading capabilities. These processors can be used in Advanced Cryo-Tech, a unique thermal system to prevent overheating.
With this combination, you are poised for outstanding performance and vivid gaming. Besides, these features will give you incredible content creation capabilities. Rather than ordinary RAM, Alienware devices use video RAM rather than ordinary RAM, boosting gaming time.
– High Refresh Rate
Laptops from Alienware have a higher refresh rate, which helps to eliminate input lag and delays in the frames, making gaming smoother. While these high refresh rates come at a premium, you get an advantage over your competitors in competitive gaming.
Since better refresh rates are important in gaming, gamers who need game-ready laptops will find Alienware as a to-go gaming laptop brand. Beyond the color-rich output and high-quality display, these laptops boast refresh rates of 144Hz and 240Hz.
This will give you exceptionally smooth games running beyond 60fps. Some laptops have adaptive refresh technology, G-Sync,4K resolution, and 1ms response time, which are essential features in gaming.
– Thoroughbred Keypads and Keyboard
The laptops come with ergonomic keyboards, ensuring comfortable working or gaming sessions. While most brands neglect keyboards, Alienware has heavily invested in them to ensure they meet the demands of gamers.
The latest desktop keyboards have the newest generation Cherry MX keys, with key durability of 50 million keystrokes. The floating keystroke designs allow quick and efficient gaming. Also, the laptop keyboard features Cherry MX switches alongside a low-profile design to reduce strain on your wrist.
There is enough space between the keys for easy typing. The clear font, alongside crisp feedback, allows for effortless typing. The laptops include a well-designed touchpad, while the laptop and desktop keyboards have customizable RGB lighting. These lights are on the touchpad too.
Newer laptop models have precision-point glass touchpads that will enhance your gaming experience. While you cannot use the surface for clicking, it has two separate buttons, which are easy to press and optimal for gaming. The keyboards are fully programmable.
– Classic Design
Alienware devices have striking, bold, vivid, and unadulterated designs. This exceptionally modern design makes the devices noticeable from afar. It features a unique material and texture to make it stand up to the hits of gaming and typing.
The outer body is designed from anodized aluminum, copper, platinum, and magnesium. These materials make the products rigid and stiff. Another unique design element is the RGB lighting along the different sections of the devices.
For instance, the RGB lighting can be on the keyboard, trackpads, Alienware logo, the edges of the laptops, and casing. The exact location depends on the model of the laptop.
You can easily customize the lights and colors via the Alienware command center. The latest laptop models let you customize each key on the keyboard individually, so if you want a unique color combination, you can quickly achieve it.
The stylish logos and colors, alongside RGB illuminators, can turn these devices into an entertainment center. Remember, the latest laptops also feature round corners, giving them a less aggressive look.
– Innovative Features
Each new release from Alienware comes with a new feature that enhances functionality. Notable innovative features include:
Tobii eye tracker: This eye tracker

allows the computer to understand what gamers are looking at

, improving the experience. It lets the gamer use natural eye movement as an additional input in gaming, complimenting mice, keyboards, and gamepads. 

Innovative cooling systems: Alienware devices use either the Cryo-Tech Edition Liquid Cooling or the Liquid Cooled CPU. The Cryo-Tech™ delivers exceptionally cooling when your device is under pressure, thanks to

superior thermal performance

. It's much more advanced than liquid cooling.

Superior materials:

Alienware uses Element 31 (gallium-silicone)

to allow stable rates for extended periods. However, this material is not in NVIDIA GeForce RTX 3060, RTX 3070, and RTX 3080 GPUs. Also, the laptop's clear coat paint formula is resistant to stains and smudges.

Unique headsets: The latest headsets have custom-designed acoustic ear cups and chambers, custom-tuned drivers, and retractable microphones with excellent voice quality.
Depending on the model, you can also get an optional RAID 0 (dual SSD stripe) configuration. This allows you to maximize the hard drives' transfer rates and storage ability. You can get up to 4TB SSD while customizing an Alienware laptop.
Alienware offers the Alienware Command Center in laptops, which has an easy and intuitive overclocking control module. With this control module, overclocking becomes safer and easier.
– Complete Ports and Slots
Alienware PCs and laptops are utility loaded. Apart from efficient and comfortable touchpads on laptops, there is also a whole range of ports. However, laptop ports are slimmed down, with common ports being USB-C 3.2 Gen 2 ports and a Thunderbolt 4 port.
Additionally, you will find the 2.5-gigabit Ethernet port, micro-SD card slot, HDMI 2.1 port, and a mini-DisplayPort 1.4 port.
– Excellent Customer Support and Reasonable Warranty
The limited warranty for Alienware products is between one to two years. The warranty covers workmanship and material defects. This should give you peace of mind that your laptop will perform at its best.
Typically, the warranty is broken down into one-year hardware, in-home service once your problem is remotely diagnosed, and free two-way shipping. Nevertheless, there are other warranty options for all devices, but they cost a pretty penny. For a significant investment, it is worth getting such a warranty.
The warranties run for between two to four years. If you need them, contact the support team via the "Premium Support" program, where the Dell support assistants diagnose the problem and contact an Alienware rep. The program "Support Plus" optimizes PC performance and removes viruses.
Ordinarily, if you have a question, you can find answers on different forums, including Reddit, YouTube, and Quora. However, if you need a specific solution to your problem, you can contact the customer support team via their web page, phone, or email. The responsive team on the other end will give you a precise answer.
– Alienware Command Center
What is Alienware Command Center? This is a software that integrates applications into a single interface designed to control features of your Alienware system. With the Command Center, you can quickly customize and enhance the gaming experience.
The dashboard displays the most recently added or played games and provides game-specific information, profiles, themes, and access to computer settings.
– Alienware Arena
What is Alienware Arena? This is a social gaming platform that allows you to connect with other gamers, discover new games to play, and earn rewards, so you can use this platform to learn more about the gaming community. The platform works for both hardcore and casual games. 
What Are the Shortcomings of Alienware?
Alienware devices are larger and heavier than most similar laptops, thanks to their thick casing. Heavy gaming laptops, even with the best gaming specs, can burden gamers who like to carry their laptops around.
For instance, an ordinary laptop for gaming weighs less than five pounds while Alienware M15 R3 weighs 10.88 pounds. Aside from that, here are other disadvantages of Alienware:
– Retail at a Higher Price Than Other Products
Alienware is expensive — there is no doubt about that. To justify its price, Alienware says that it uses premium quality materials and innovative technology in its products. This gives the laptops a game-oriented design, a desirable feature among most gamers.
While Alienware devices are pricey, they are not the most expensive laptops. It is worth it if you are willing to pay a few extra dollars to get the best specs.
To a common user, Alienware is pretty expensive. For instance, most gaming PCs retail at an average price of $1,600. You can also get a few powerful options retailing at less than $1,000.
On the other hand, an Alienware device such as m15 starts at about $2704. If you opt for the Alienware m17 with 32GB DDR4 RAM and 1TB SSD, you will part with not less than $4500. Therefore, if you don't have a huge budget, avoid Alienware devices.
– Overheating
Some Alienware models have reported higher CPU temperatures and overheating. This has been a common problem in Alienware m15, m15 R series, Area-51m R2, m17, m17 R2, etc.
Although Alienware boasts of an advanced cooling system, it has failed to tame the temperatures in some of its devices, especially under a heavy-loading environment. Normally, the Alienware Command Center (AWCC) measures the temperature and gives an alert in red text. 
This can drastically reduce the performance of these devices. Remember, the coffee lake processors support a higher clock rate than kaby lake or older processors. Thus, the system generates noticeably more heat than the previous systems. For this reason, Dell has designed a system to tolerate higher temperatures. 
If you consistently experience higher CPU temperatures, contact customer support. 
– SD Card Slot on Selected Models Only
Not all Alienware models come with an SD card slot. You can only find this slot on selected models, such as Alienware Area-51m R2, which has a single SD-card slot. On the other hand, Alienware m15 R3 has a Media-card reader for one microSD card slot. It supports the following media cards:
Micro Secure Digital Extended Capacity (mSDXC)

Micro Secure Digital High Capacity (mSDHC)

Micro Secure Digital (mSD)
Alienware Aurora does not have an SD slot, yet it is a powerful PC. The aspect of Alienware not having an SD card slot can be an inconvenience, especially for video editors, photographers, and individuals who frequently work with portable storage media.
– Lifespan
Low-end laptops will last up to 6 years, while high-end devices can last up to 8 years. The laptop's lifespan depends on the specific model you are buying and how you will be using the laptop.
Budget-friendly Alienware desktops and laptops have some compromises on the build quality and internal components. Therefore, they will last fewer years than their premium counterparts.
Typically, a laptop costing less than $1,000 can last six years, depending on the use. However, those above the $1,000 mark can serve you for up to 8 years.
If you want your PC to last longer, do the following:
Do not overcharge the battery –

remove the charge when it is fully charged

and plug it in when it's about 20 percent.

Do not operate the laptop for long hours – Continuously using your laptop keeps the fan at full throttle, which may affect internal components. So

shut it down after a few hours

of use to enhance its lifespan. 

Update drivers frequently – This allows the laptop to operate optimally.

Clean the motherboard – Cleaning the motherboard and other internal hardware removes dust, which negatively impacts the lifespan of your laptop. 

Do not mishandle the computer –

Do not drop or bombard it

as it might break internal components such as HDD or SSD. 
Do the Alienware Specs Justify Its Price?
Yes; the Alienware devices have high-end components, making it a heavy specification game-ready laptop. Alienware offers the most powerful hardware, graphics, and refresh rates, and these specifications justify its high price. 
The most critical factors determining these devices' price include hardware specifications, design, keyboard quality, cooling system, and utilities.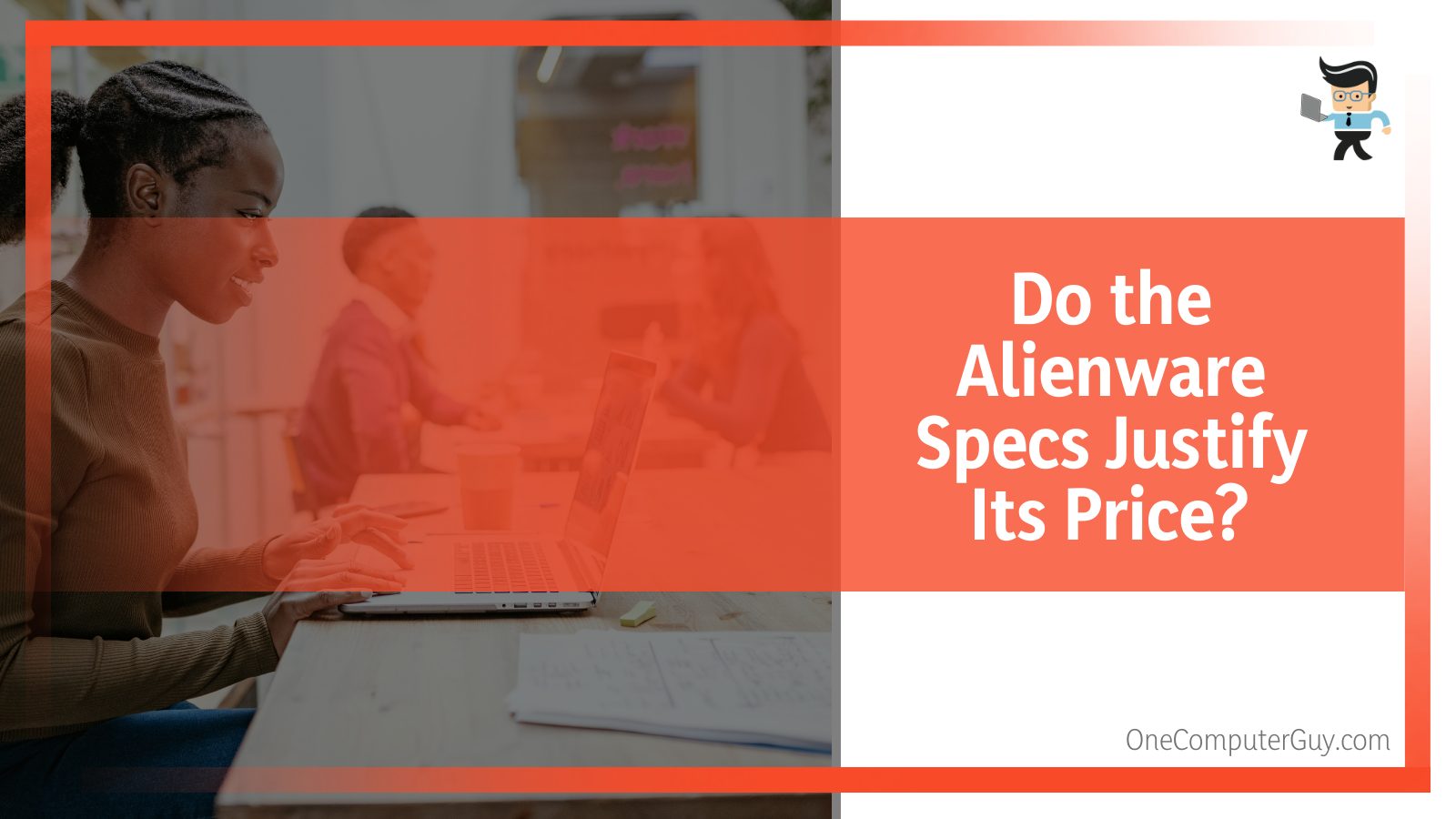 Laptops from Alienware utilize the latest technology and components that make them suitable for gaming. They come with NVIDIA graphics, for instance, NVIDIA RTX 3070. However, some have AMD Ryzen, for example, Aurora Ryzen™ Edition R10 Gaming Desktop
While Alienware has features to boast about, its shortcomings make some avid gamers believe that the products are overpriced. However, this is highly subjective and depends on one's budget and tastes.
Avid gamers believe you can build a PC from scratch at a much lower cost than ready-made Alienware but still get the same quality setup as Alienware. However, this process is reserved for those who understand the ins and outs of a good gaming PC. 
To build a functional PC, you must pick individual PC components and parts yourself. They must be high quality and compatible to prevent bottlenecks.
This process will take a significant amount of time, so if the hassle is worth it, you can opt to build a PC rather than buy one. It will save you a few coins. However, if you have a budget for a ready-made PC, that is also a good option. 
Conclusion
We have learned all we can about the Alienware brand, its features, specifications, and its pros and cons.
To help you review the guide, here is a point-by-point summary of the topic:
Alienware is a subsidiary brand of Dell specializing in gaming monitors and laptops.

Dell Alienware monitors and laptops pack powerful features, improved battery life, and an elegant design to enhance gaming performance.

The Alienware gaming desktop or laptop is ideal for gamers looking for a game-ready PC for intense video processing, handling high-end games, heavy streaming, and advanced programming.

Both desktop PCs and laptops from this manufacturer are more highly-priced than those from different brands. 
Undoubtedly, Alienware manufactures powerful devices that are catered to gamers and other professionals. Hopefully, this guide has been an eye-opener for those who are planning to purchase a device from Alienware.